Color temperature and technical lighting,
Commercial spaces need to have enough features to get people in, and they need to be comfortable enough to keep them there.
It is this balance that makes the use of artistic lighting so important to mastering.
It is difficult for spaces such as hospitality spaces, offices and retail spaces, to create comfortable, functional and eye-catching lighting networks.
But they can, with places, companies and brands struggling more than ever to capture the attention of shoppers, buyers and workers.
The hardest equation is ensuring that it delivers the perfect blend of ambiance, comfort and beauty, all the while keeping the brand perfectly.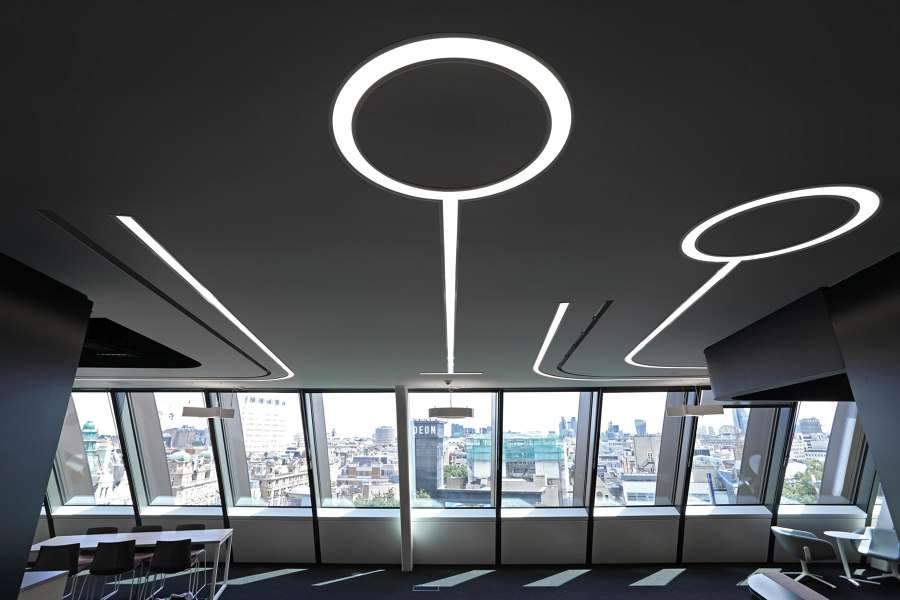 LED lighting in offices
The office has finally started using LED lighting, to get away from fluorescent light,
and LED lighting may solve one problem, whether it is hanging or recessed, but another problem still exists,
as the boring squares of very bright light do not provide an aesthetic in the workplace .
Lightnet's Liquid Line series, for example, is a strip of LED light that appears bent and hung or fixed to the ceiling.
And with a huge temperature range (2200K – 6500K), fixtures full of character can limit the usability of a vacuum, driving traffic through a specific path.
Retail Store Lighting
Retail stores should walk carefully along the light temperature line, it should not be too bright so that customers do not want to stay for long,
nor should the light be too dim so that the products do not stand out.
Many retailers opt for a combination of cozy ambiance, such as the plaster from Linea Light Group,
whose paintable chalk frame simply disappears into the background, paralleling the spotlights like an adjustable spot.
The customizable track-based system makes it easy to install and stop individual spots using beams of different sizes,
creating flexible product lighting possibilities and attracting customers' eyes to change target items.
Brand lighting in retail spaces
Brand representation is an important consideration in the retail space, the brighter the store, the cheaper the product.
A store looks like a nightclub and is a retail destination like a supermarket, but it fails to light up the merchandise enough,
and customers won't see what they're buying.
Here, Pixlip's Lightwall system reinvents the whole idea of ​​product lighting.
With no ambient lighting necessary, Lightwall successfully improves the products behind it.
As the overall effect means that customers have to stay close to the products in order to get around.
Road marking and navigational lighting
Route-finding and navigation designs pose a problem to public space engineers, as direction signs, maps,
and systems must be clear enough to read if they are in a passing station.
and simple enough that no language is needed, but subtle enough to be ignored when you don't.
The Nukav LED from Modular Lighting Instruments is one example that fulfills all of these requirements,
and positions itself as a small footbridge beside stairs, usefully illuminating the path.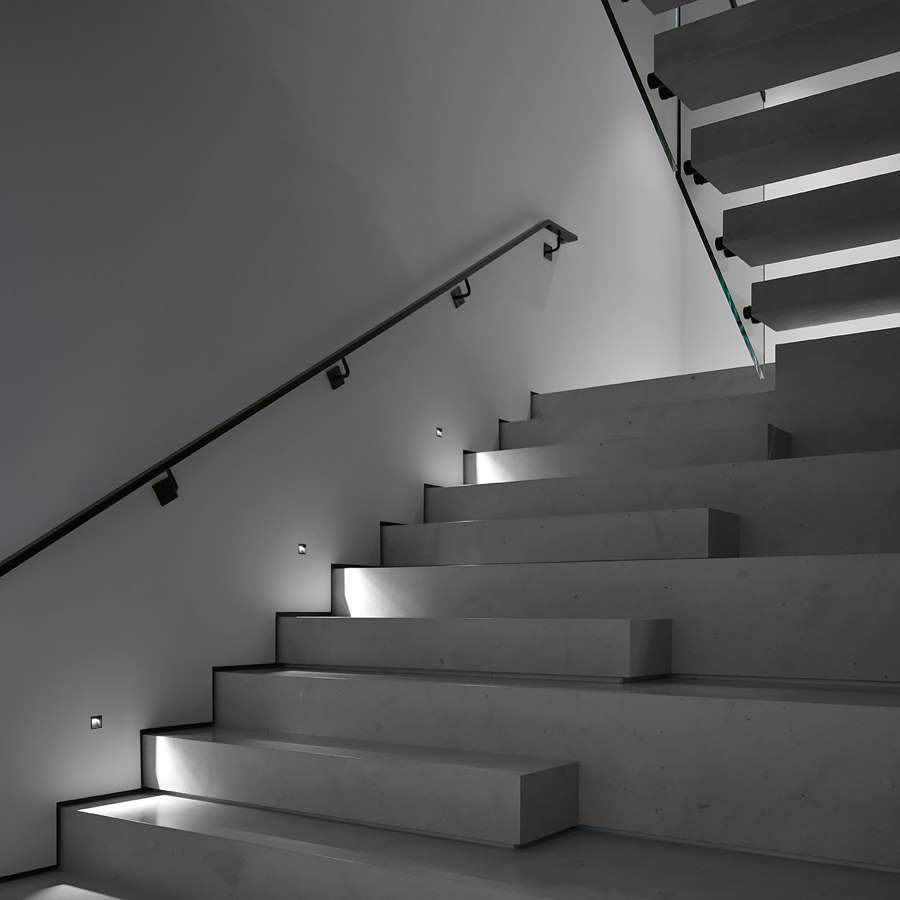 Safety and emergency lighting
Often the lights do not have to be large and presumptuous to be effective,
when given a certain color the general light can become an internationally recognized symbol meaning danger or safety.

Artistic lighting options between low-impact recessed lights and the larger architectural scheme of a pathway can, at first, seem somewhat limited.
However, there are many eye-catching luminaires in all sectors and formats that provide simple yet stunning customizable lighting systems to either stand out or blend in.