Digital software used in construction projects,
In recent years, the way construction projects are carried out has fundamentally changed,
as digital technology has allowed engineers to make smarter decisions about building projects,
leading to more efficient and less costly schedules.
Construction projects are complex and expensive, but digital technology offers solutions to such challenges.
The advent of software tools has made it easier for project managers to plan and execute construction projects with greater accuracy.
There is a wide range of digital software that construction companies use to create more efficient and effective operations.
It also improves communication about changes so that they do not overlap or conflict with each other,
as all the information is in one place.
Construction project management software
Construction project management software is a tool that helps managers organize,
budget and schedule the entire construction process.
It enables companies to complete projects faster while tracking changes in real time.
Digitization has made companies fully embrace the changes in the construction industry;
making employees working on a project easily share information and collaborate on documents.
These programs are also used to track the progress and cost of one or more projects.
Construction project management software is also distinguished from the technology used in designing engineering plans,
yet it is frequently combined using compatible file types.
Advantages of digital software used in construction projects
Document storage and management
Project Analytics and Ideas
Cost estimating and budgeting
Risk Management
Real-time data integration
Improved scheduling and content management
Request for information (RFIs) and daily records
Reporting
Integrations
Mobile ability
Budget Management
Today, digital software is considered highly efficient in a dynamic work environment,
with many employees working remotely.
It also helps the workforce relate to budget planning, improved communication,
decision-making, and scheduling.
Best digital software for construction projects
Fieldwire
Fieldwire is a leading field management solution best suited to orchestrate job sites,
grouping tasks around projects and trades.
This makes it easier for engineers, supervisors and contractors to track their workload and optimize their schedule up to two or three weeks in advance.
Some of the amazing features of Fieldwire include plan management, collaboration tools,
contractor management, dispatch and document management
Incident reporting, issue tracking, real-time messaging, and easy document and photo sharing.
And you can explore Fieldwire's core features with 100 sheets and three projects with its basic plan for five users.
Procore
Procore is one of the most popular construction project management software and preferred for most of the cloud based projects.
The Procore platform is easy to use, making it the ideal tool for managing projects from the initial planning stages to completion.
The software provides seamless access to project stakeholders and resources,
such as owners and prime contractors, in one central dashboard.
Procore is a perfect fit for any contractor with customizable tools,
and some of the features in the software, you can get pricing advantages when you buy multiple projects together.
Autodesk BIM 360
Autodesk BIM 360 is cross-platform, enabling you to connect project teams and offering a wide range of tools.
It is useful for engineers, architects, designers, contractors and other construction professionals.
The point of using it is to anticipate safety concerns, proactively manage quality, automate activities, and minimize rework, so you can manage expenses and stay on track.
BIM 360 is a cloud-based build project software whose features include build tracking,
custom reports and analytics, access control, document modification, publishing, extension, real-time data, and more.
As the most comprehensive integrated platform, its benefits include access from anywhere,
anytime and increased job site productivity.
The cost of the tool varies depending on the work and the modules included,
unfortunately BIM 360 does not have a standard pricing structure,
so interested users should contact the sales representative to find out more.
PlanGrid
PlanGrid is the best in construction productivity software for blueprints and document management,
and is well suited for people looking for an efficient way to store their endless supply of paper construction work.
PlanGrid is construction management software designed for various industries,
and can be used by general contractors, subcontractors, owners and specific types of buildings.
Many companies in various sectors rely on it to keep their projects running smoothly.
Some of the important features of PlanGrid include documentation, reporting, enterprise progress,
and more.
These solutions are offered to specific construction industries such as commercial,
heavy civil, industrial, healthcare and education.
Buildertrend
Buildertrend is one of the best and most reliable project management software for remodelers;
it is often used for residential construction, remodeling and specialist contracting.
Builder trend includes exceptional construction project management, pre-sales,
financial management and customer relationship management.
Its Builder trend features include financial tools, customer management, single entry estimating,
work progress reports, scheduling functions, and other collaboration reports.
It also helps you build and collaborate from anywhere with real-time connections with plans,
documents, and daily reports.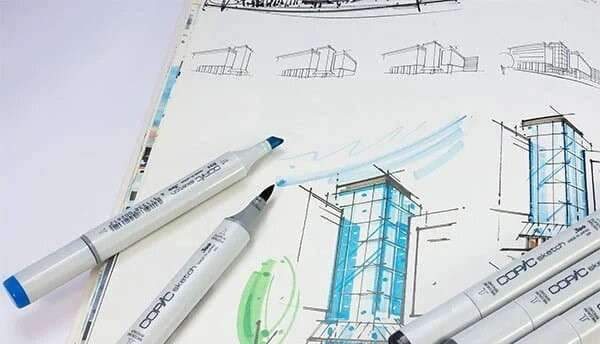 Conclusion
There is no limit to the variety of digital tools available to project managers;
there are different categories within this software, tailored to different industries,
such as construction management companies that need an easier way to manage daily tasks on site.
While there are many great tools available these days to manage projects in this dynamic environment,
every situation requires a specific solution when it comes to implementation.