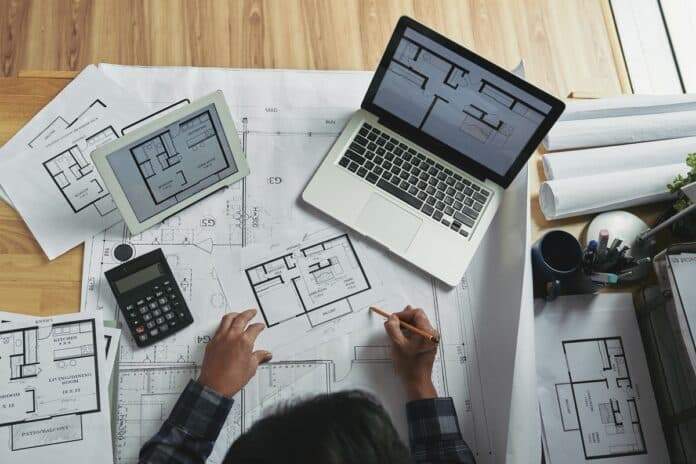 Disclaimer | This article may contain affiliate links, this means that at no cost to you, we may receive a small commission for qualifying purchases.
Looking for the best laptop for architects, which can perform rendering, 3D modeling, designing, and run high-intensive architectural software without overloading or crashing? 
But hold on! Do you know what to look for while buying an ideal laptop meant for architecture? You can't create quality blueprints with a laptop that can't accommodate software like AutoCAD or Revit. For that, a closer look at technical specifications is essential. 
Architecture students need to consider a lot of things before buying a laptop for their architecture course, and that's why we have made this informative guide. By the end, you'll be educated enough to make the right decision, no matter the brand you go for. 
So without further ado, let's delve into what sets architectural laptops apart and which one you should go for. 
Do You Need A Specific Laptop For Architecture?
The requirements of architectural students differ from regular ones, and so do their laptop requirements. Regular laptops can't accommodate the heavy editing and creating that architects do on a daily basis. That's why their laptops are designed in such a manner that it doesn't lag, and all architectural software can run smoothly without any hitch. 
However, there's no label as to what laptop is specifically meant for graphic designing, 3D editing, or architecture. You have to choose one yourself to ensure it performs all the functions and lasts during your entire architecture course. Oftentimes, students go for any laptop in sight without considering the important aspects that should have been considered before making the final decision.   
Thus, we have made a list of technical specifications that need to be considered before buying any laptop by architecture students below.
1. Type
Lightweight laptops that can be conveniently used are mostly considered a worthy investment by architects. As some jobs need to be done on the go, a laptop that doesn't hinder work and can be seamlessly worked upon without being a burden is best. An increasing number of newly enrolled architecture students are leaning towards 2-in-1 convertibles that can be worked upon in a number of modes.
These convertible laptops make designing easier and more efficient as the screen can be worked upon with a stylus and provides all the benefits of having a tab. But here comes a question that confuses many would-be architects: "Which one's better, Windows or macOS?"
Windows laptops are mostly preferred by architects as they're more affordable than Mac and support lots of functions that a Mac can't. Furthermore, a Windows laptop can be easily customized too, but on the other hand, it's more vulnerable to viruses than Mac. 
However, this doesn't mean Windows is a bad choice, and many still remain biased towards the device as it won't cost as high as your college tuition. So, in the end, it all comes down to preferences, and if you have the budget, then the sleek design and spectrum of colors that Mac offers are really good. 
Apple MacBook Pro and MacBook Air are especially famous due to their incredibly fast performance and great lightweight design.
2. CPU Processor
An excellent processor is the backbone of any architectural laptop, as running high-intensity architectural software with an ancient processor will only drag your project down. Your processor needs to be smart and fast enough to send relevant instructions to the graphics card if you're working on a 3D design with lots of objects and detailing. 
In such an environment, a normal or old processor won't be cut out as you can't work efficiently, and the laptop will continue to lag. Therefore laptops with at least Intel Core i7 12th generation or more or its AMD equivalent are recommended. The higher you go, the better the performance and the higher the price range will be.
However, it's better to do a one-time investment in an excellent laptop that will be committed to you during your university years rather than changing it after every two years. Now, when discussing processors, students often get confused about choosing between AMD and Intel Core processors.
If you're one of them, then know that both are good, though architects usually prefer AMD over Intel as AMD provides a much better gaming experience than Intel. So, if you're fond of gaming and would like a device with the specs of a great gaming laptop, then AMD processors are an excellent place to start.
3. RAM
Another major specification that needs to be considered while buying architecture laptops is RAM (Random Access Memory or System Memory). It temporarily holds data, and it's much faster to retrieve information from RAM, which then transfers the same to open applications. 
Without optimal RAM, laptops are prone to lag, overload, or can even crash. This happens when the laptop can't handle the advanced processing tasks which require back-and-forth transmission of data. That's why people searching for architecture and gaming laptops go for higher RAM.
Students often wonder about how much RAM an architect needs for successful modeling and rendering. If you're one of them, then know that at least 16 GB of RAM is required for seamless working. However, if you have the budget, then 32 GB would be great. As major architectural software requires a lot of RAM, the higher you go, the better.
With excellent RAM, you can run various software at the same time, be it AutoCAD, Photoshop, Revit, or any other, without crashing. That's why you should always go for maximum RAM when it comes to buying a laptop. If not, then you will face struggles while completing your daily designing, editing, modeling, or rendering tasks.
MacBook Pro comes with the option of 16 GB or 32 GB Unified Memory (RAM) and features a 10-Core CPU, and almost all architectural projects can be seamlessly carried on it. Moreover, if you choose Apple M1 Max instead of Apple M1 Pro, know that the former can be easily configured to 64 GB Unified Memory, which is great for architecture.
4. GPU (Graphics Processing Unit)
3D graphics are displayed and processed with the help of GPU (Graphics Processing Unit), and architects never want to compromise on that. GPU aids the CPU in processing graphics which reduces its burden and, in turn, increases the overall performance during rendering. 
This is why they go to extra lengths and push their budget a bit higher to make a worthy investment in a graphics card with an optimal VRAM graphics memory. Ideally, a 4GB RAM GPU can run most of the architectural software, though it's better to get one with at least 6GB RAM or above.
Beginners on a tight budget should go for at least the RTX 3050 or its AMD equivalent. If you're a Mac user, the lower end Apple silicon Macs are a good choice too. Though this isn't the best and provides sub-par performance compared to high-end GPUs, it's still good at the price.
However, professionals who do not want to compromise in terms of quality or performance should go for higher versions of newly released chipsets from AMD or Nvidia. For example, Nvidia GeForce RTX 3080 or Radeon RX 6800M are great for visualization, rendering, modeling, and designing. 
As we're talking about GPUs, people usually wonder whether they should consider Radeon or GeForce GPUs. Well, you could go for either of these as they both provide excellent performance, though people usually go a step further and open their pockets wider for NVIDIA ones. 
5. Storage
There are two kinds of storage options, SSD or Solid State Drive and HDD or Hard Disk Drive. Both of them have different functions and uses, and you have to strike a balance between the two for better performance. SSDs are faster, smaller, more durable, and consume less energy than HDDs. 
HDDs are traditional storage devices that make use of mechanical spinning disks, while SSDs use memory chips to access data. Both have their own pros and cons, and one of the major ones is price. SSDs are more expensive than HDDs, but in turn, they're faster and more efficient than the latter.
So, having a hybrid drive with both SSD and HDD would be great. You can use SSD storage for projects that are currently being worked upon, and it's great as the data will be retrieved faster, and the overall performance will be smooth. And you can use an HDD for archiving projects that are already completed. 
In this way, you can enjoy the best of both worlds without compromising on speed and storage. Architects balance between SSD and HDD when it comes to faster operations and storage capacity. The ideal storage options are 500GB SSD with 1TB HDD, and that's what most architects choose for storing their projects and other important data.
6. Screen Size And Resolution
Architects never want to compromise on screen size as a larger screen equates to more workspace, which takes the working experience to new heights. Therefore, architecture students are always recommended to buy laptops with a minimum screen size of 14 or 15 inches or higher. This is to ensure the smaller screens don't strain your eyes and you don't end up missing minute details. 
Even most graphic design students who ask about what is the minimum laptop for graphic design should know that a large screen with a 16:19 aspect ratio is important. Also, a great screen resolution is vital, coupled with other major factors if you're into graphic designing.
Now, when it comes to resolution, FHD 1920×1080 is great for people who are just starting out and are into mid-range designing. However, for better output and excellent color spectrum, high end 1440p (2560×1440) or 4K (3840×2160) resolutions would be most recommended, especially for people who engage in designs carrying intricate details.  
7. Battery Life
People usually forget the importance of excellent battery life while looking for a laptop, but they later realize how vital it is when they're on the go and there's no power source in sight. This is why architecture students with lots of coursework and back-to-back classes should consider a laptop that can last at least 8-10 hours. 
Other than that, laptops that charge faster, like the M2 Apple MacBook Pro, should be ideal for an architecture student.  
8. Port Selection
The hunt for the best laptop for architecture doesn't end with the external and internal components that we've already discussed. It goes beyond that, and a functional port selection is also to be considered if you want your laptop to work smoothly and provide ease while working. 
To improve the connectivity of your laptop while working, you need a decent port selection to transform it into an ultimate workstation. Ports like DisplayPort, HDMI port, or better yet, Thunderbolt 3 ports, which feature an excellent data transfer speed, are highly important. 
Besides, if a 15-inch screen seems too small for your daily tasks, then you'd obviously want to connect it to an external monitor for better output, and it can only be possible with reliable ports. It can increase your capacity to multitask and make modeling even more fun. So, you should never forget to check port selection while choosing an architecture laptop.
Laptop For Architecture Frequently Asked Questions ?
What is the best laptop for architects in 2022?
Some of the best laptops for architects in 2022 which contain all the necessary specs required for architecture are as follows:
LG Gram 17

MacBook Pro 16-inch 

Microsoft Surface Book 3

Dell XPS 17

ASUS ZenBook Duo 14
What laptop should architecture students go for?
Some of the important specs that architecture students should look for while buying a quality laptop are:
RAM:

At least 16 GB or higher

Processor:

At least Intel Core i7 or higher, or its AMD equivalent with 3 GHz clock speed or higher

Screen Resolution:

FHD or higher (preferably 4K) resolution with a 14" or higher screen

Storage:

Hybrid drive with 500GB SSD and 1TB HDD

GPU:

Nvidia or Radeon GPUs with at least 4GB discrete/dedicated memory

OS:

Windows 10 or 11, Mac 10.15 or higher
Remember that the bigger the screen you choose, the heavier the laptop will become. Therefore, if your work requires frequent movement with a laptop, then it's better to go for a smaller screen of 12" or 13" and use an external monitor for multitasking or heavier tasks.
Is the Nvidia GTX GeForce GPU better than Nvidia GeForce RTX?
Nvidia GeForce RTX features Ray Tracing and DLSS 2.0, unlike the Nvidia GeForce GTX series, which makes it stand tall against the latter regarding output and overall performance. However, everything comes down to what version of RTX or GTX cards you own as sub-par RTX won't be greater than a GTX one.
Nevertheless, at the moment, GeForce RTX 3080 is considered one of the best dedicated graphics cards for gaming, graphic designing, architecture, and other intensive tasks.
Is Intel Iris Xe Graphics good for mid-range rendering?
Intel Iris Xe Graphics with the 10th or 11th Intel core processor is good for mid-range designing and rendering. Though, it's nowhere close compared to GeForce RTX 3080 if your work is demanding. 
Is integrated graphics memory sufficient for rendering?
An integrated graphics card with integrated memory is built directly on the CPU and is energy-efficient and great for small tasks. Mid-range rendering, editing, and modeling can work on it, though it won't be sufficient for high-intensity graphic software and high-range rendering. 
What is a dedicated graphics card?
A dedicated graphics card has its own dedicated memory and VRAM, which is separate from the CPU and thus provides excellent graphics as opposed to an integrated graphics card. It eases the task of the processor and helps perform heavy editing tasks with ease.
Can I use my gaming laptop for architecture?
Gaming laptops share similarities with laptop specs which are important for architecture students. And if you have a gaming laptop where you can play high-level games without lagging or crashing, then it might be great for architecture too. 
Though, it's better to match the recommended specs for architecture with your current laptop, starting from screen resolution to CPU. This is to ensure it will perform all tasks without any problem.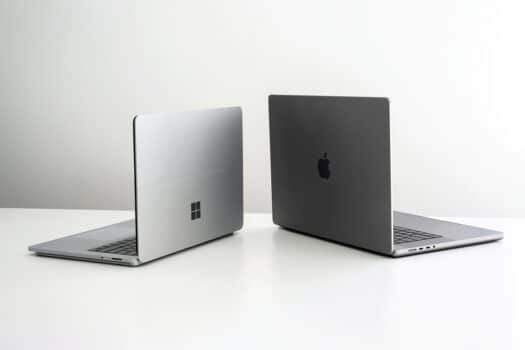 Most students stand unaware of the fact that they indeed need to get a specific laptop to get most of their architectural tasks done. And also, their regular laptop meant for daily tasks like opening spreadsheets or browsing Chrome can't meet those needs. 
This unawareness makes choosing the right laptop for architecture a tough feat. But we hope this guide helped you out in knowing what the best laptop for architecture is. So, you should take note of all the specifications that we mentioned while looking for your ideal laptop. 
However, do note that the higher you go in terms of GPU, processor, and other aspects, the higher your budget will extend. Thus, if you are tight on budget, it would be better to start with the ideal specs first and go for preferable or higher ones later.