Localization algorithm
Researchers from Zhejiang University and Hong Kong University of Science and Technology – composed of Xin Zhou, Fei Gao, Chao Xu, Xiangyong Wen, Zhepei Wang, Yuman Gao, Haojia Li, Qianhao Wang, Tiankai Yang, Haojian Lu, and Yanjun Cao – published their findings on the swarm of micro-flying robots in the wild, a new flight path system that allows drones to swarm uniformly. The researchers tested ten aerial robots to maneuver through a dense forest in China while avoiding hazards or obstacles.
Through their localization algorithm, the drones manage to swerve from the potential blockages on their paths and readjust their flight patterns in real-time. The researchers believe that while aerial robots or drones are considered widely deployed, highly cluttered environments such as dense forests still remain inaccessible to the flying equipment, even more so to swarms of drones. In these settings, unknown surroundings and small corridors, combined with coordination requirements that allow swarming, can pose difficulties.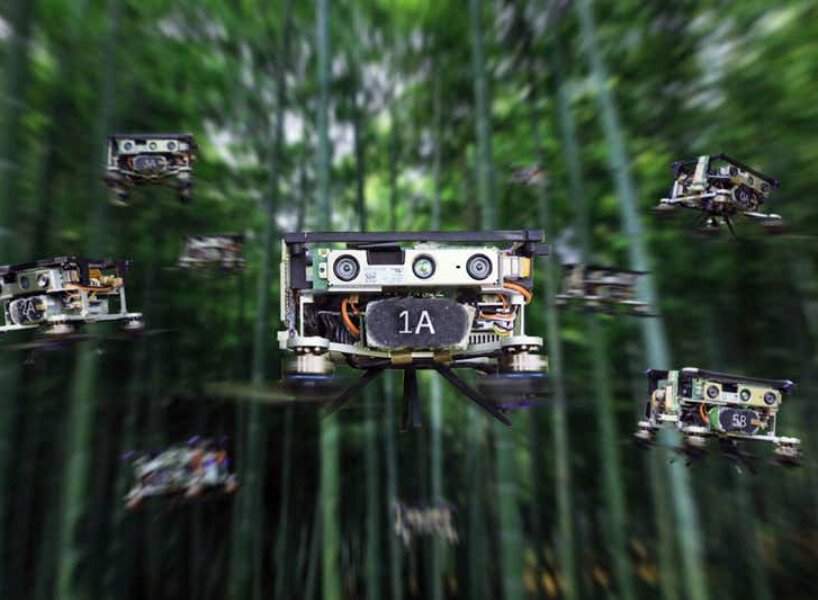 image by Yuman Gao and Rui Jin
Swam coordination system
'To enable swarm navigation in the wild, we develop miniature but fully autonomous drones with a trajectory planner that can function in a timely and accurate manner based on limited information from onboard sensors,' the researchers write. The planning problem satisfies various task requirements including flight efficiency, obstacle avoidance, and inter-robot collision avoidance, dynamical feasibility, and swarm coordination, to name a few. The new algorithm deforms trajectory shapes and adjusts time allocation synchronously based on spatial-temporal joint optimization.
'A high-quality trajectory thus can be obtained after exhaustively exploiting the solution space within only a few milliseconds, even in the most constrained environment,' the researchers share. The planner is finally integrated into the developed palm-sized swarm platform with onboard perception, localization, and control. 'Our approach evolves aerial robotics in three aspects: capability of cluttered environment navigation, extensibility to diverse task requirements, and coordination as a swarm without external facilities.'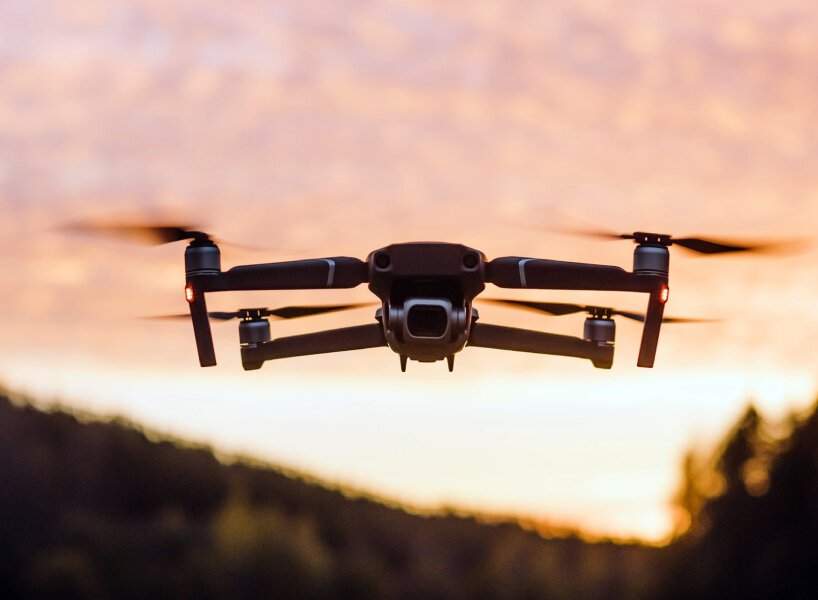 drones avoid crashes and obstacles in dense areas using new localization algorithm / image by Yaroslav Shuraev
Improved performance
By the end of their research, they unveiled a new system of flying through an algorithm that allows drones to avoid obstacles while enabling a swarm of lightweight drones to fly together without crashing into one another or their environment. Drones often calculate their surroundings and find a path to follow using a panoply of sensors, which can be expensive and unwieldy, and if a developer decides to downsize a drone, it often involves removing its key components, an element that influences its ability to travel safely. With the findings of the researchers, drones can achieve both, a reduction in the size to make them compact and the retainment of hardware requirements to keep their computing systems above par.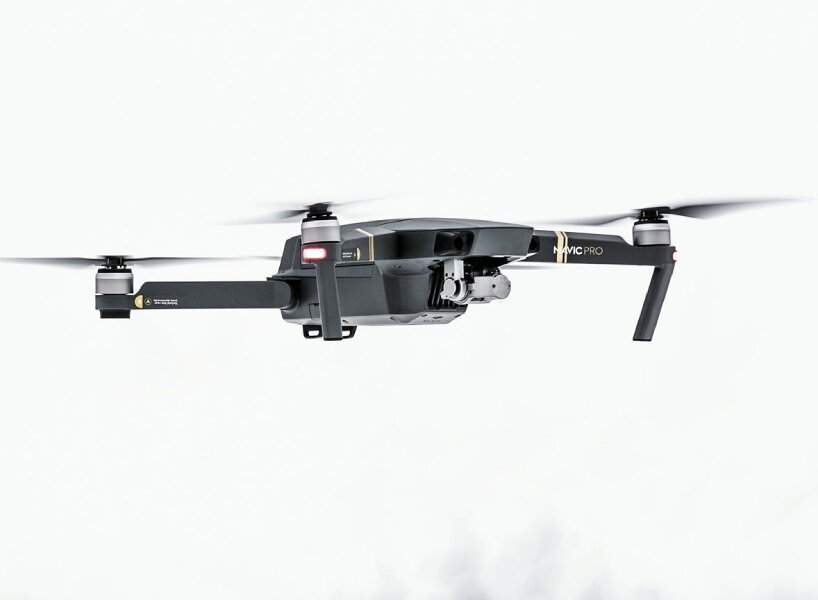 drones can now use localization algorithm / image by David Bartus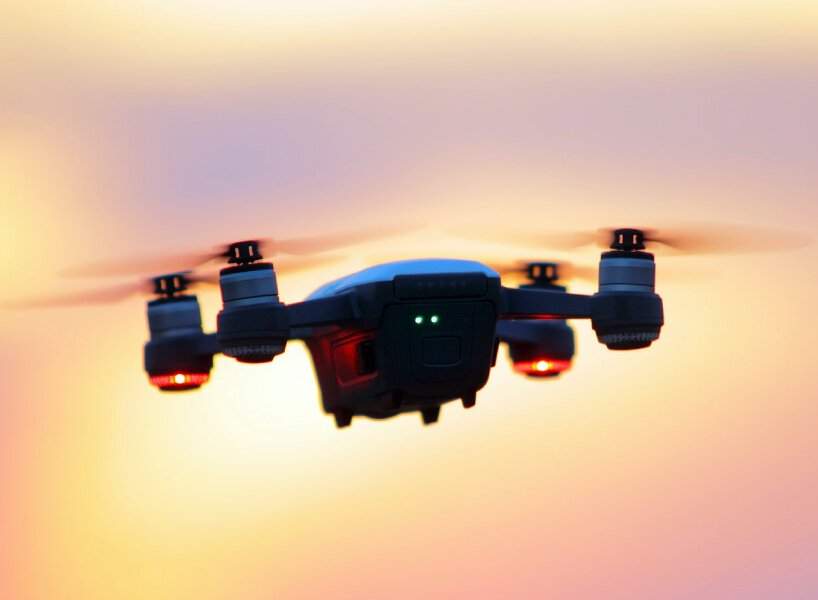 the algorithm helps drones track obstacles and blockages / image by Pok Rie