Amalia Puga presents Entre Redes, a remarkable collection rooted in the village of A Guarda that sheds light on the community's important net-making traditions. Handmade objects using recycled fishing nets.
Amalia Puga's "Entre Redes" collection, which is anchored in the village of A Guarda and illuminates the important traditions of the craft of net manufacturing practiced by a group of women known as the "Medeiros," evokes feelings. Entre Redes are objects handmade with recycled fishing nets
Her eclectic art tells stories and seamlessly influences people's perspectives and behavior.
Moreover, Puga enjoys experimenting with materials and fusing new and conventional processes to masterfully create sustainable products. She implements local collaborative solutions.
She particularly identifies with her birthplace, A Guarda, a little fishing community close to the Portuguese coast where work between women has historically been crucial for developing the community's economy.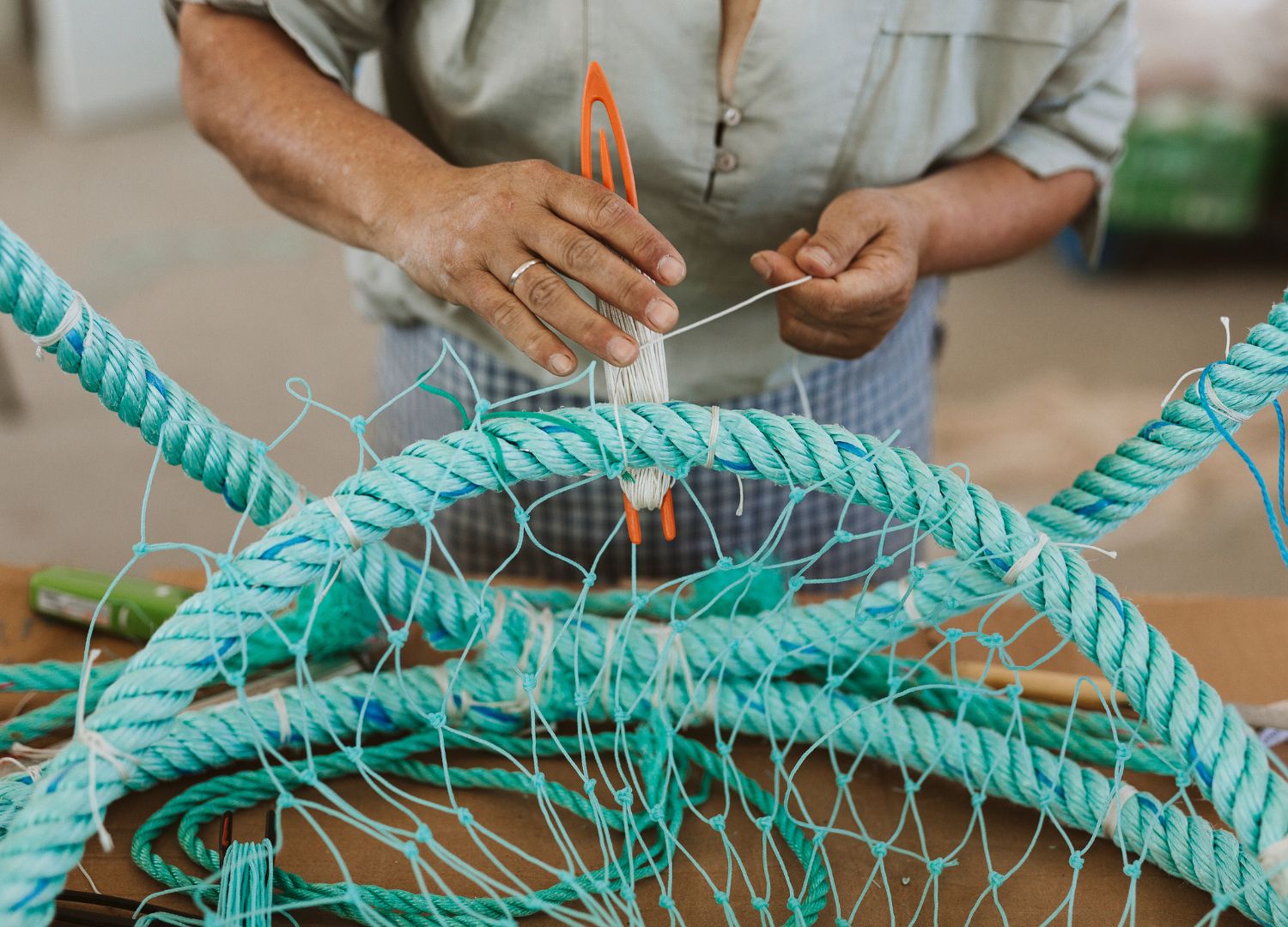 "Is it possible to combine design and artistry to support the preservation of a tiny fishing village's tradition? How can we work together to support women who stand up for the future of their professions? Entre Redes was created as a result of this idea, according to Puga.
Moreover, she elegantly unites the potential for innovation with the uniqueness of their artisanal processes. That is by introducing the "Medeiros" of A Guarda into the design process of a group of products.
Bolina and Saia are from recycled fishing nets and weaved using traditional fishing knots. Marine artifacts and instruments have a significant influence on them.
Initially, Bolina deftly combines scraps of fishing rope from the net-making process.
This one-of-a-kind chair was handwoven by the local women net makers of A Guarda and is linked by conventional fishing knots, creating a creative recreation of the method while upholding the integrity of the art.
Read more on Archup:
42000 bamboo reeds used to build a welcome center in Vietnam