How to choose flooring in interior design,
When choosing the perfect flooring or rug for a project, designers need to answer a range of questions.
All materials come in many styles and colors so requirements such as coverage, traffic, maintenance, durability,
as well as aesthetics, necessitate answering the question of what type of flooring is right for your project.
The right type of flooring
The three most common types of modern indoor flooring are the warm, natural grain of laminate flooring;
The soft and comfortable feel of plush rugs; Or the stable and cold performance of ceramic tiles.
Wooden floors
Wooden floors strike a balance between durability and maintenance, warmth and elegance,
and with so many different options on the market, it is possible to complement any interior décor with wooden floors.
This can only be achieved after knowing the following:
Wood type
All types of wood work well in the flooring design, as the light and clear wood floor lends a textured background to the room's bold features.
Beech too, but with warmth and a variety of colours, pine has a very knotty feel,
and maple floors, which are thick and have some grain.
Walnut wood is wonderfully dark and rich, but thanks to its durability and acceptance of various stains,
it is becoming more and more popular.
The difference between solid and engineered wood
Solid wood is a single block of solid wood from top to bottom, while engineered wood is a composite of a more stable,
moisture-resistant baseboard with a thin hardwood veneer on its surface.
Engineered wood products have practical advantages such as simple installation and convenience for sound insulation or underfloor heating.
But many customers still like to ensure they walk on thick, hardwood floors,
which can be sanded again and again to get a surface like new.
Wood paint selection
Wood can be painted with a natural oil that penetrates the wood and leaves its surface naturally matte,
while varnish coatings give wood floors more flexibility to damage.

Laminate floors with painted finishes are best for small projects with low traffic and minor damage, such as family homes.
Meanwhile, finished products with natural oils make the inevitable scratches less visible and easier to repair, for public places with heavy traffic.

Carpet Layer Selection
Wall-to-wall carpeting comes in large rolls that extend from one end of the room to the other,
as standard for most small residential projects.

With fewer joints, wide and varied designs can be selected with less waste,
projects using carpet tiles also benefit from lower maintenance costs.

Choose between knotted and woven rugs
Knotted rugs are made by pulling the thread through a backing before cutting to form exposed tufts,
then the thread is cut after making a small knot for a more durable finish.
While woven rugs retain their luxurious appearance for a longer period,
making them more suitable for both traffic and luxury projects.

Ceramic flooring
Ceramic tiles provide great natural protection against water and heat.
They are among the strongest and most durable materials, and come in a wide range of shapes, sizes and styles.
Here are the limiting considerations in ceramic flooring:
Ceramic colors "plain or embossed"
Bold, extreme palettes and intricate patterns are a trend right now,
but while a bright color might perfectly complement bathroom accessories, ceramic tiles are likely to last longer.
So a more neutral design system, could prove to be more stylishly durable in the long run.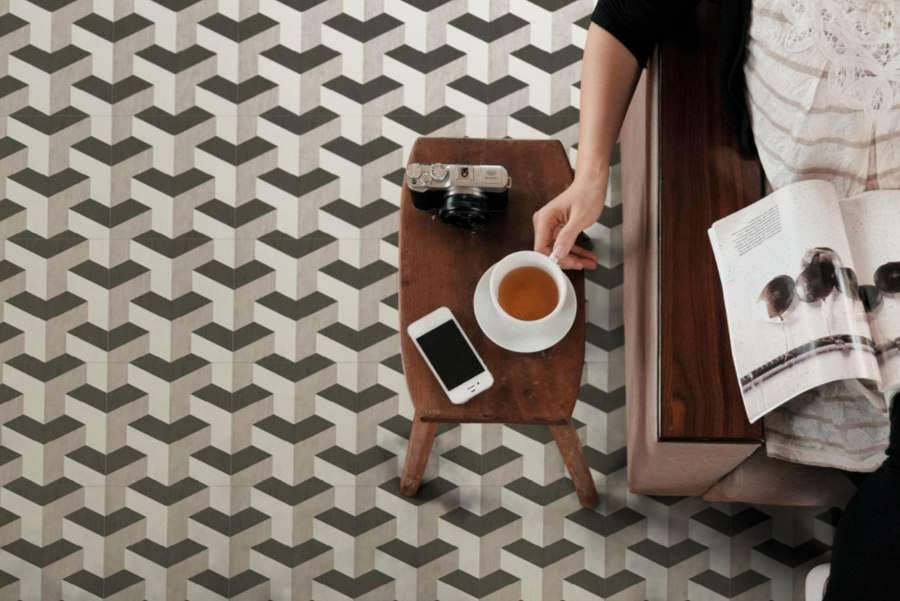 Vinyl flooring
Although stunning, these prime flooring options share the disadvantage of compromising aesthetics.
However, vinyl flooring gives a convincing performance to wood, carpet or ceramic,
while still allowing little abrasion and remaining completely waterproof.
Special Use Flooring
There are a few occasions when there is no ready-made flooring product,
and the situation requires a custom solution.
Contract floors with special requirements, such as show stages or showrooms,
require a high quality raised floor or reinforced flooring system.