Museum of The Home: A Museum of Furniture & Woodwork in London
Recently, the famous architecture studio, Wright & Wright has completed a renovation and extension of a Museum of the Home in London, UK. This is not an ordinary building that you can find in any street of London; it is one of the Grade-1 listing almshouses built in east London in 1714. Pretty interesting, right?
Do you want to know more about this structure? How architects have created a public space while preserving the old heritage? Keep on reading to know more fascinating things about this architecture.
Museum of the Home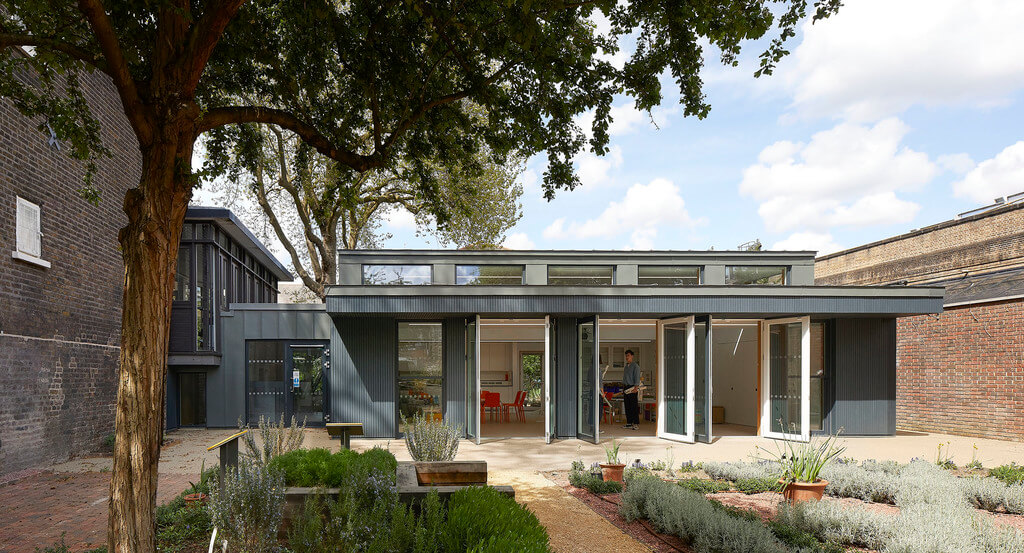 Source: amazonaws.com
Architects: Wright & Wright Architects
Location: London, United Kingdom
Area: 2182 m²
Year: 2021
The Museum of the Home, or more formally, it is known as the Geffrye Museum. You'll surprise to know that it was constructed in 1714, and it is housed within Grade-1 listed almshouses built in Hackney, east London.
Initially, there were 14 almshouses (charitable housing) that provide shelter to people in need. These all houses were built in 1714 with a legacy from the merchant and former Lord Mayor of London Sir Robert Geffrye.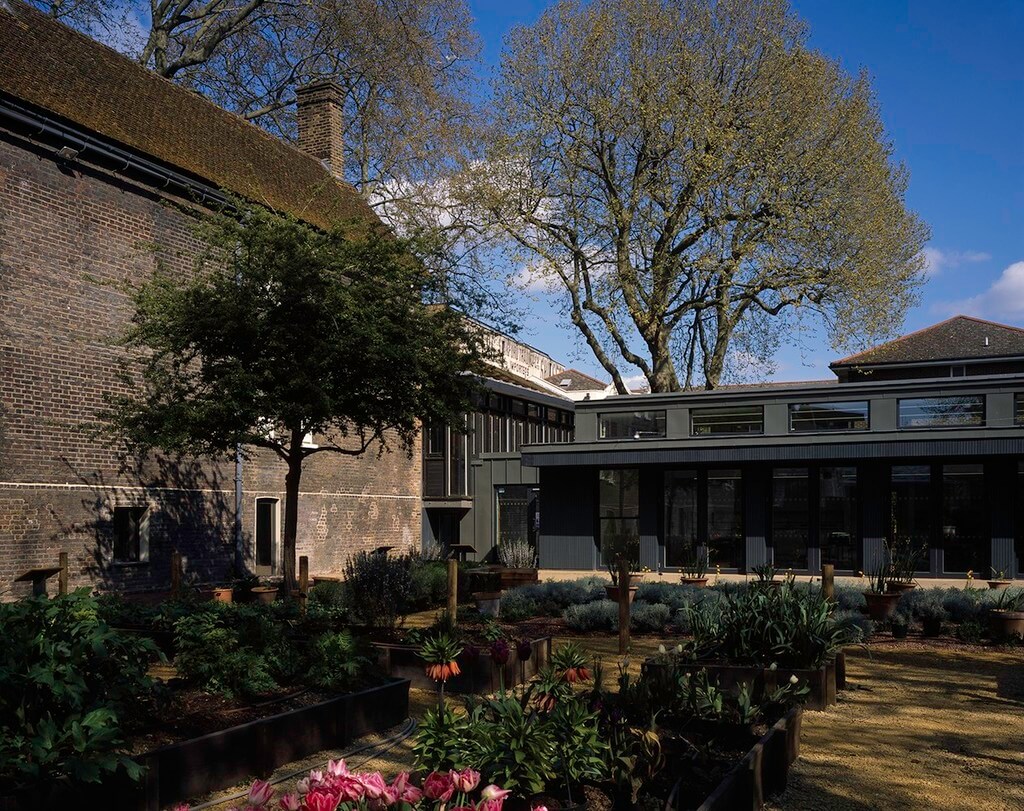 Source: adsttc.com
In 1914, the city council bought this building, and then it was transforming into a museum of furniture and woodwork. Recently Wright & Wright Architects renovated this place, and now it's ready to open for the public on 12 June!
About the Wright & Wright Architects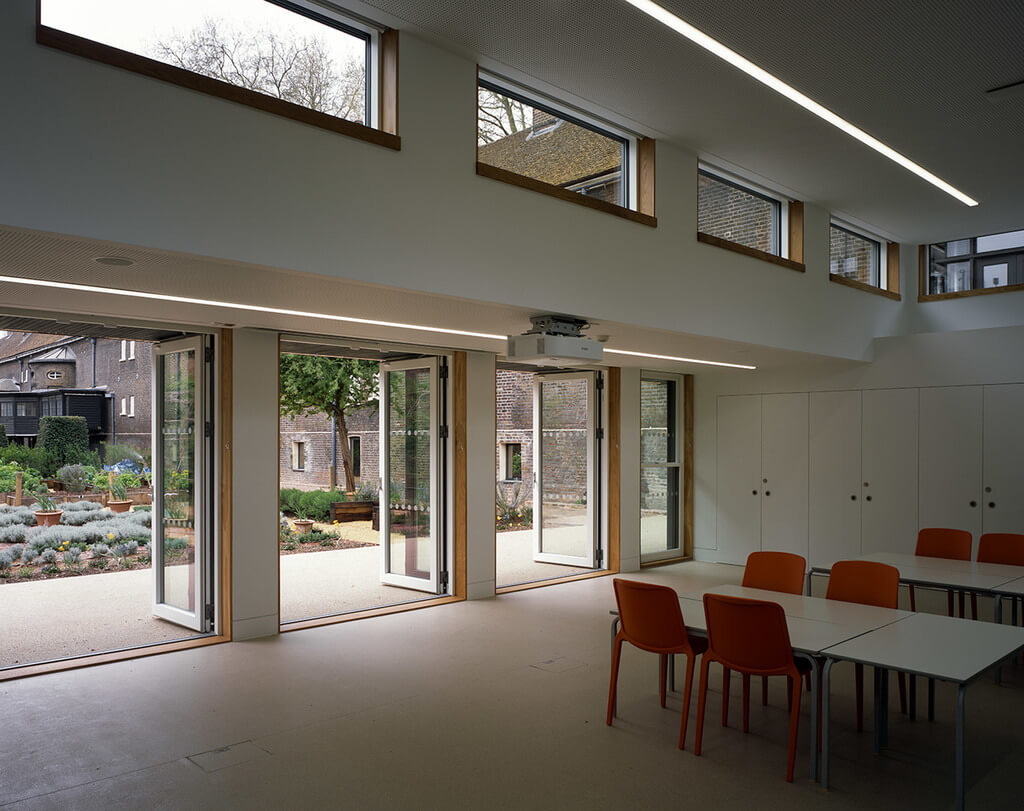 Source: dezeen.com
Wright & Wright is an architecture studio based in London, which was founded by Sandy and Clare Wright in 1994. In 2014, this architecture studio was appointed for the project: the Museum of the Home.
Currently, the studio is working on the development of the new home for the Lambeth Palace Library, which is one of the UK's oldest libraries, and since 1610 it has been providing a publicly accessible collection.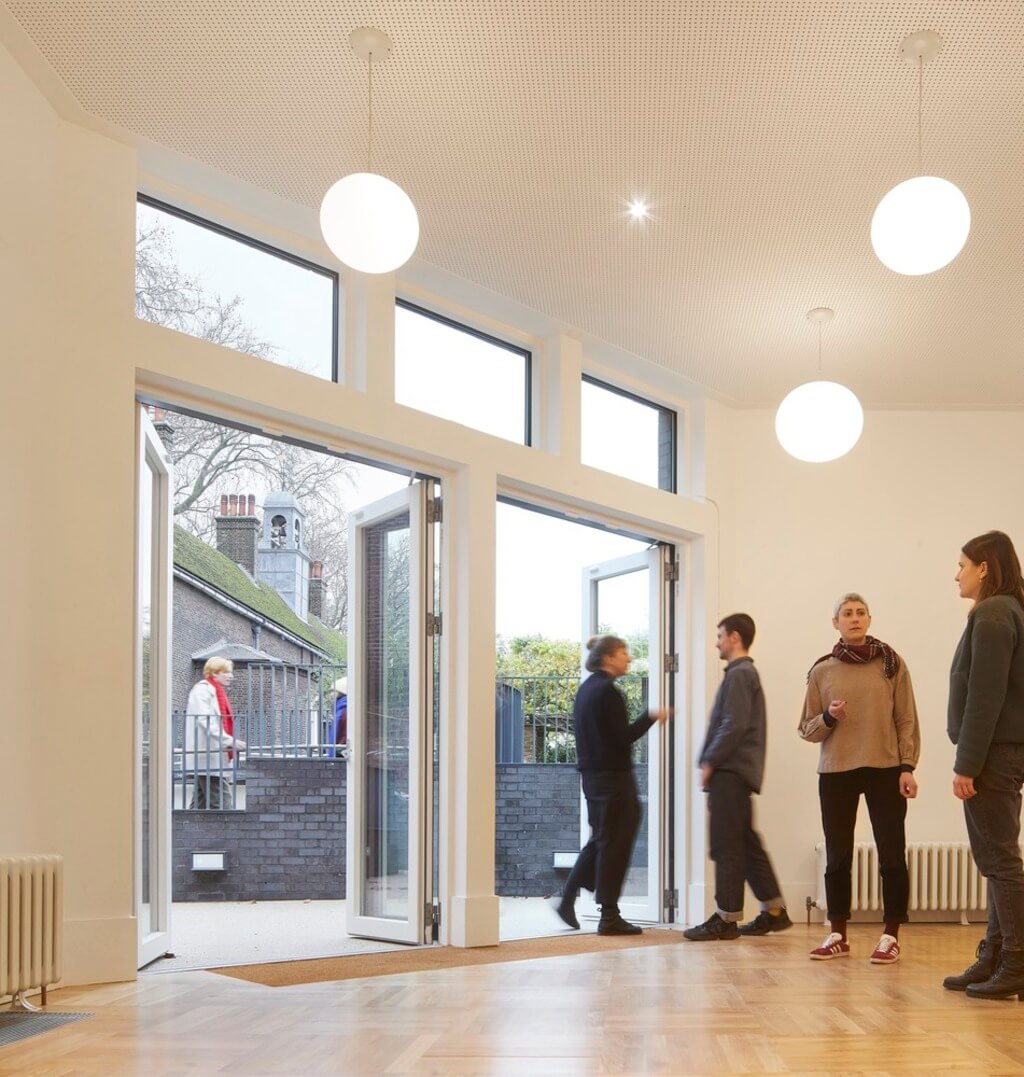 Source: adsttc.com
The studio always looks for those projects which are unique and different. The Geffrye Museum is one of the remarkable projects that they have recently renovated and now it is all set to reopen on 12th June.
To execute this project successfully, they were assisting by brilliant team members, including Alan Baxter Ltd (Structural Engineer), Max Fordham LLP (Acoustics Engineer), Max Fordham LLP (Building Services & Lighting Engineer), and Menzies Partners Ltd (Fire Engineers).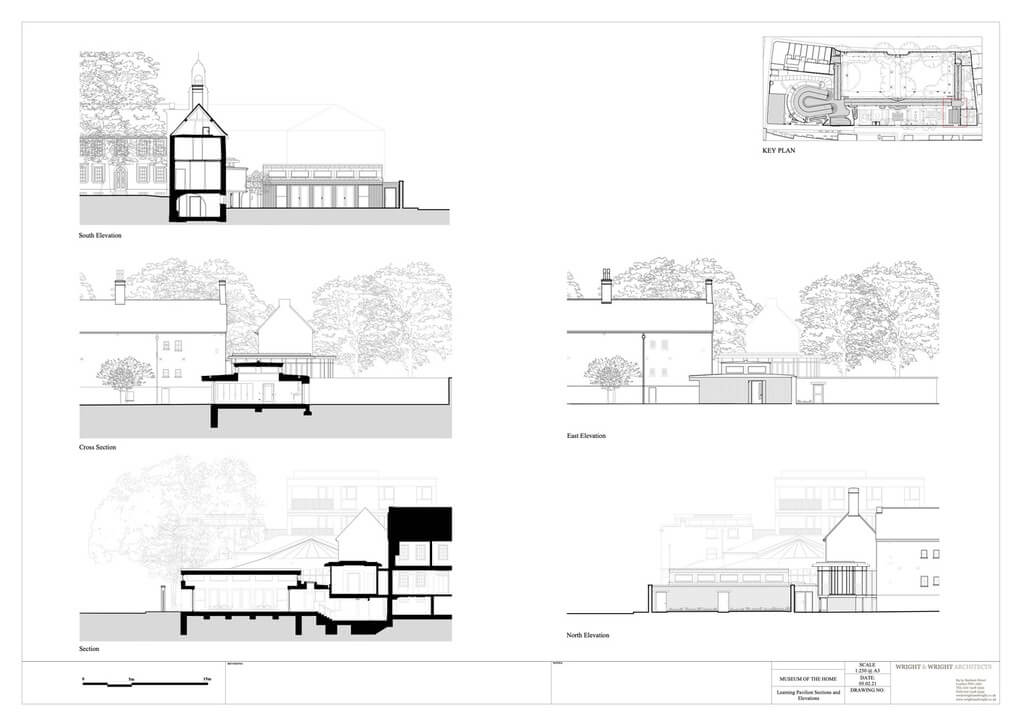 Source: adsttc.com
Gardiner & Theobald LLP was the Quantity Surveyor Consultant and project manager of this project. Whereas the Dominic Cole Landscape Architects Ltd was the Landscape Architect, and Main Contractor was the Quinn London LTD.
Other than these people, The Stroma Group Ltd (Principal Design Advisor), ZMMA Ltd (Exhibition Designer), Elmwood Projects (Exhibition Contractor), Alan Baxter Ltd (Heritage Consultants), and Collaborate Furniture (Furniture Procurement) have also played an important role in this project.
Design & Construction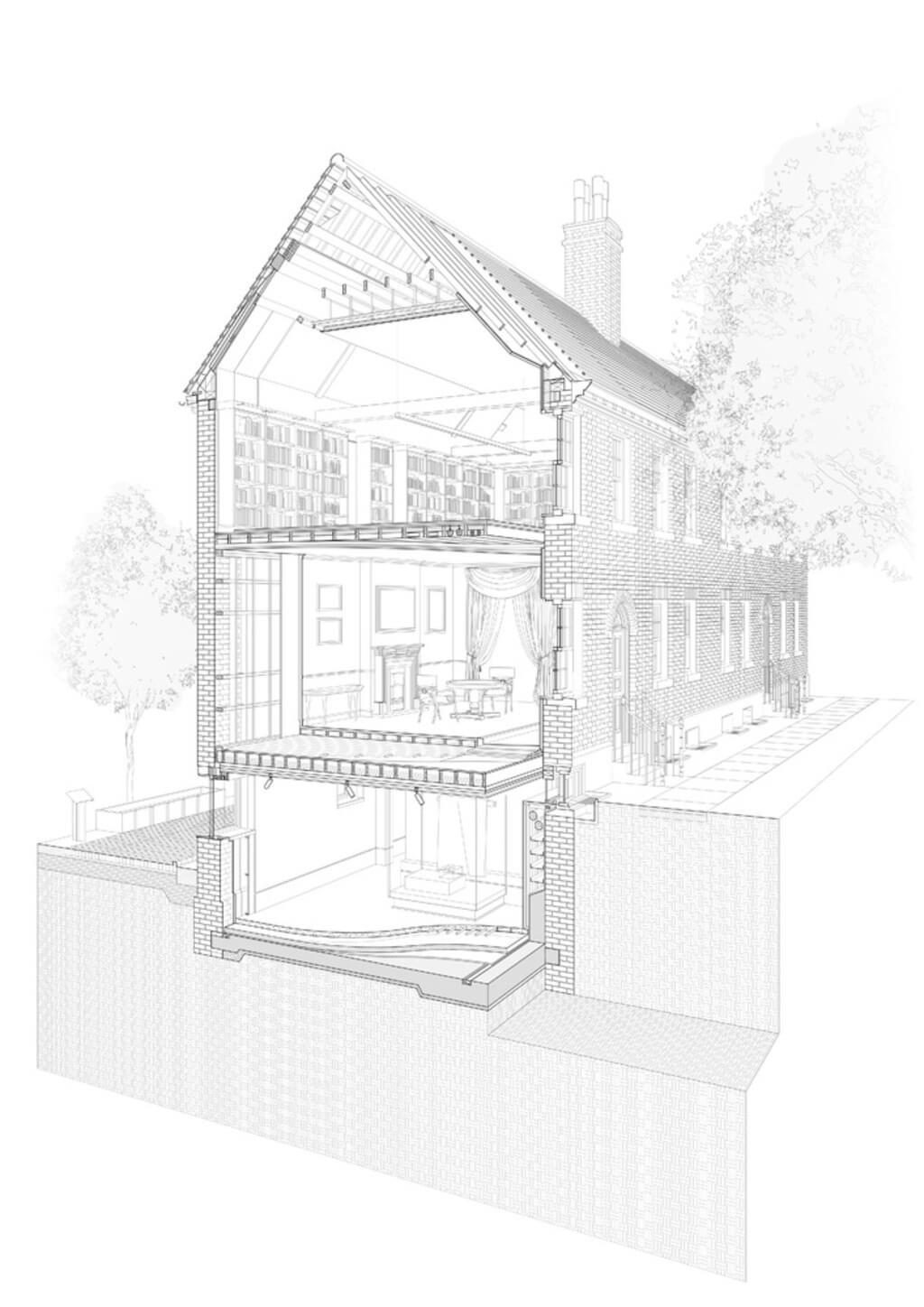 Source: adsttc.com
The construction work was started around July 2018, and it got completed in April 2021. The total internal floor area of the site is 2,182m² with a cafe area of 371m², and the gross external floor area Museum is 2,584m² with a cafe area of 448m². This also includes an external works area of about 928m².
This project revitalizes an assemblage of 300-year old almshouses and gardens. To create a sustainable and engaging public space, architects have consolidated the historic building with contemporary elements.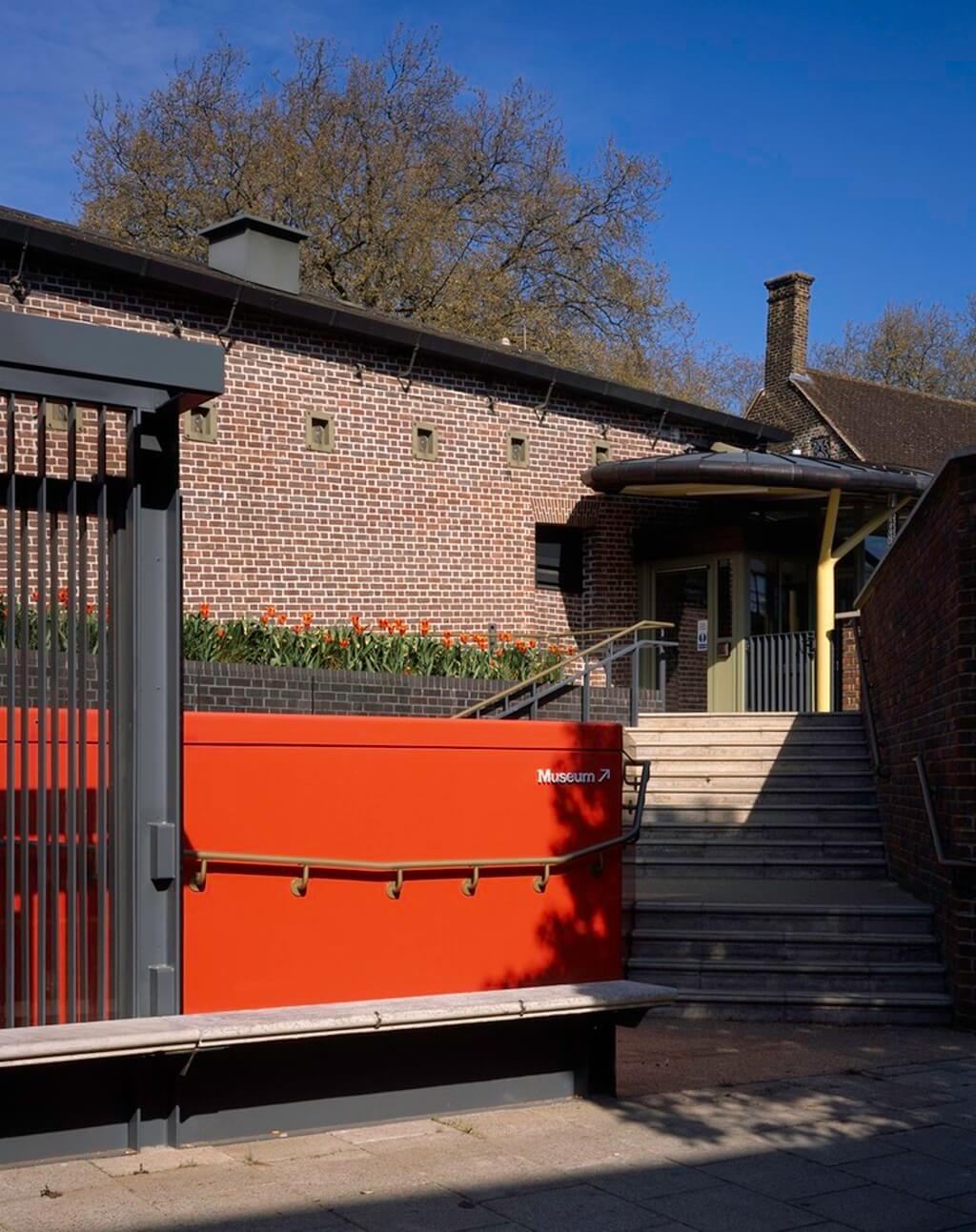 Source: adsttc.com
The studio's partner, Clare Wright, explained, "The buildings are beautiful but had been destabilized by the original alterations, when the staircases, internal partitions, and first floors were taken out, with openings cut through party walls on the lower ground floor in just the wrong place."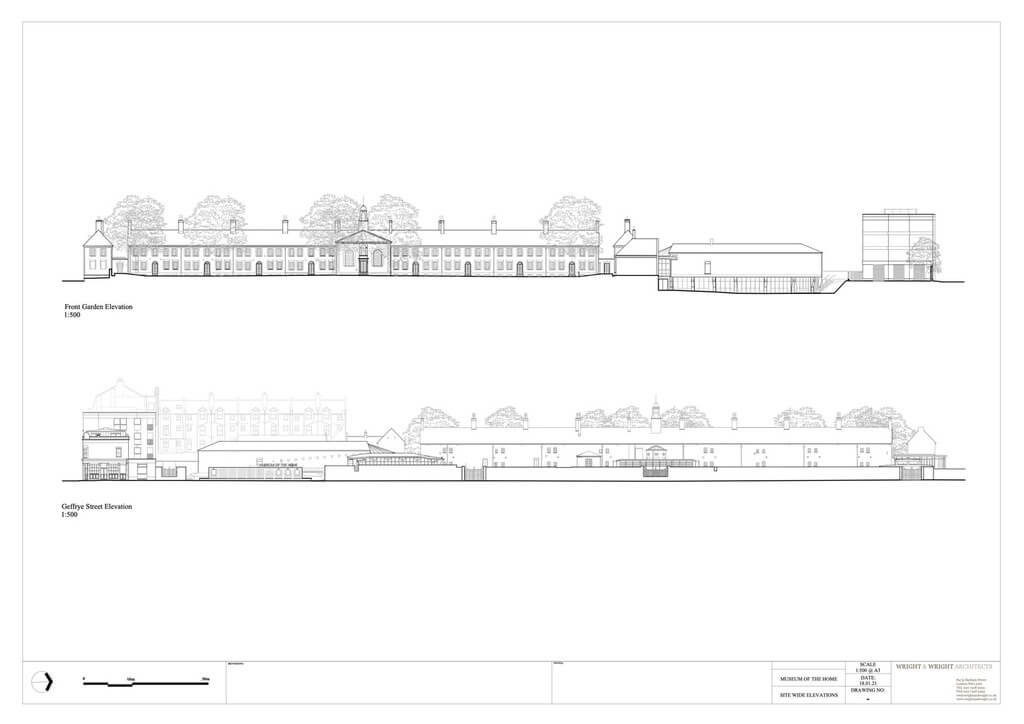 Source: adsttc.com
So now the new building consists of 80% more exhibition space, and 50% more public space. Architects have also taken care of the building's deterioration and condition while preserving a valuable local and national heritage asset for decades to come.
The new design has introduced a new entrance directly opposite Hoxton Station. There is also the addition of two new garden pavilions together with a street-facing cafe. Also, now there is improve public access and that too without any increase in the building's overall energy requirements. Isn't it amazing?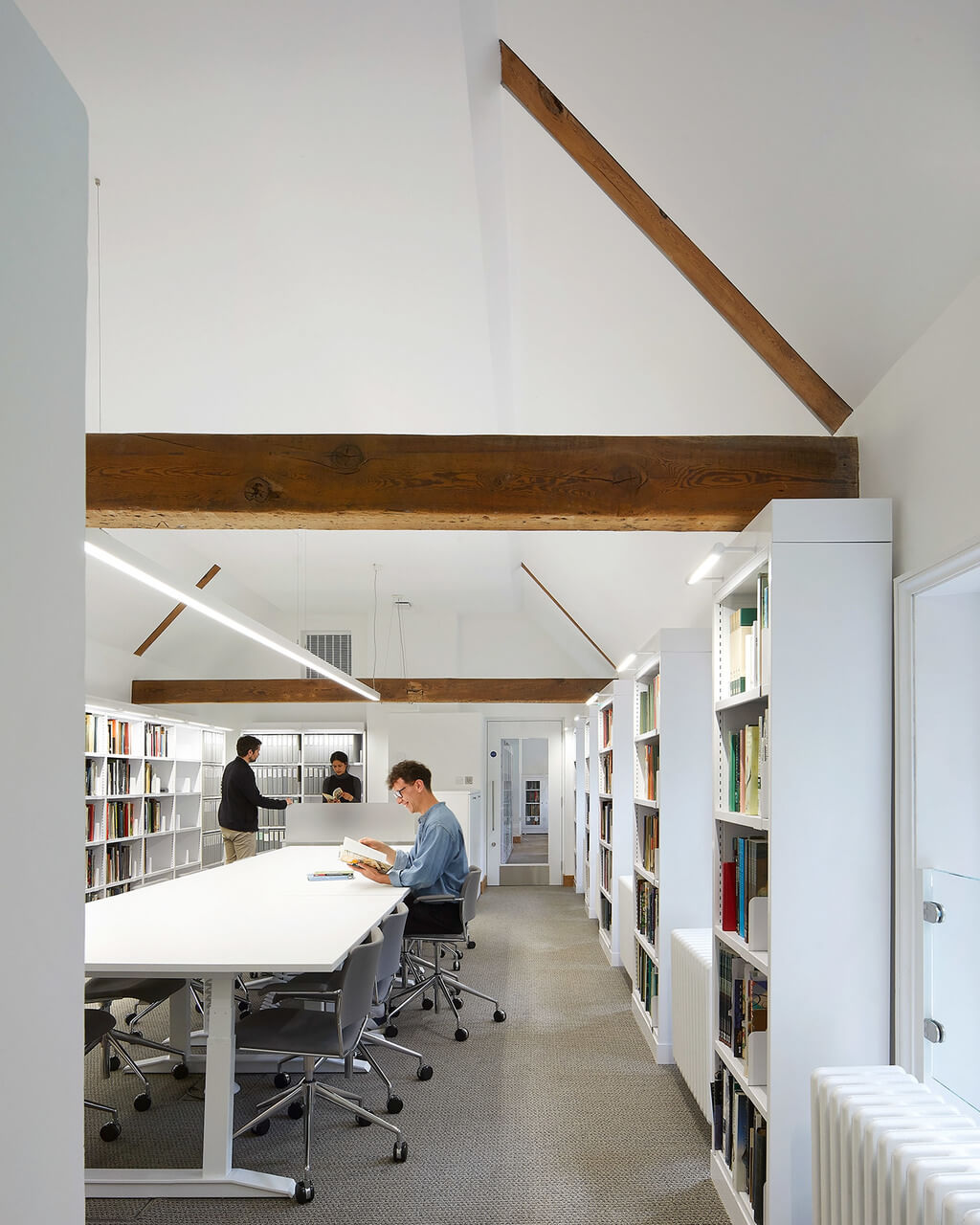 Source: dezeen.com
Welcoming Exteriors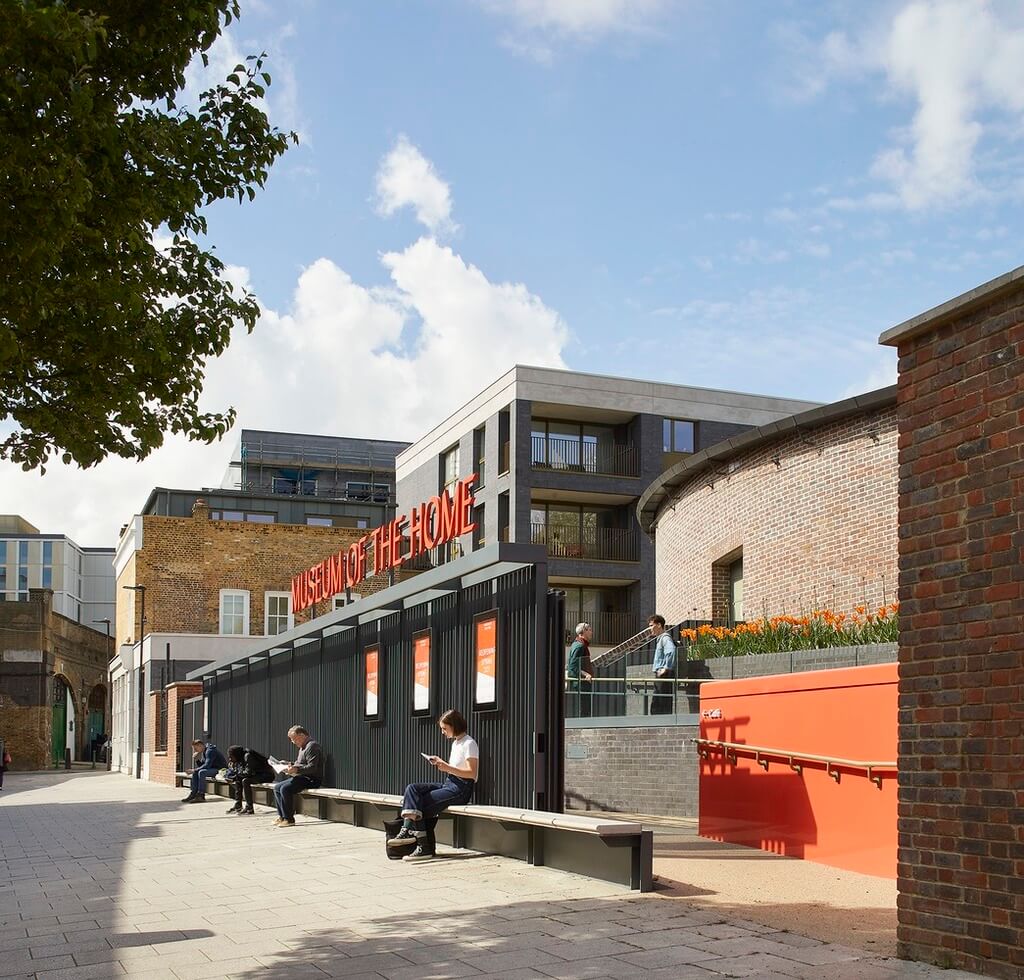 Source: adsttc.com
Wright & Wright architects also excavate and re-establish the lower ground floor at a level 1.5m lower in the main almshouse. This way, they're able to form the new Home Galleries, and with this, they also reinstated the first floors to create a spacious new Collections Library and Study Room. This way, proper natural light has been bringing into the basement exhibition spaces.
Architects said, "We saw that if we dug down just a meter in the lower ground floor, we could provide even more gallery space than the client asked for in their brief."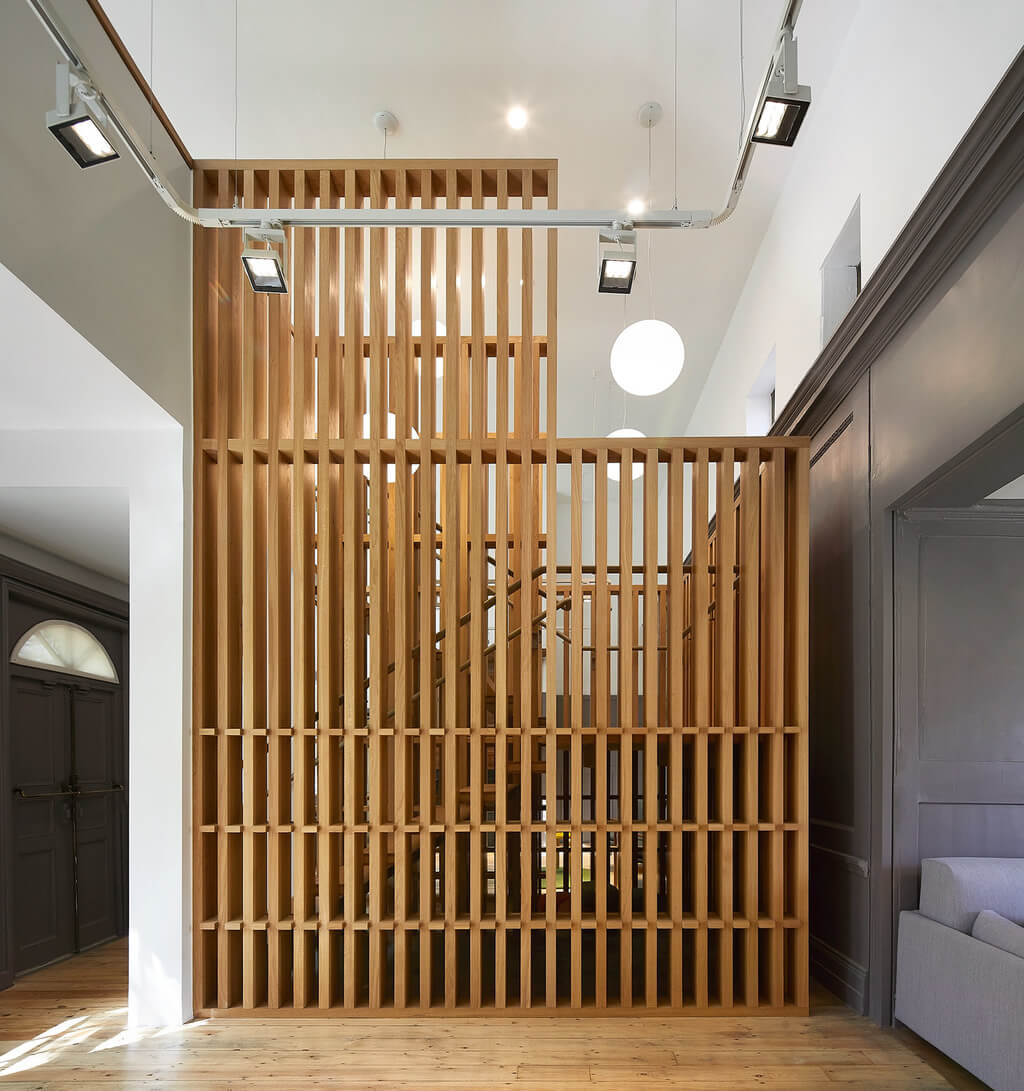 Source: dezeen.com
The new construction has also included reconfiguring the reception and circulation route through a wing designed in 1998 by Nigel Coates. Now the museum is structure around a redesign reception space. This provides an easy and accessible circulation route with flexible entry and exit points.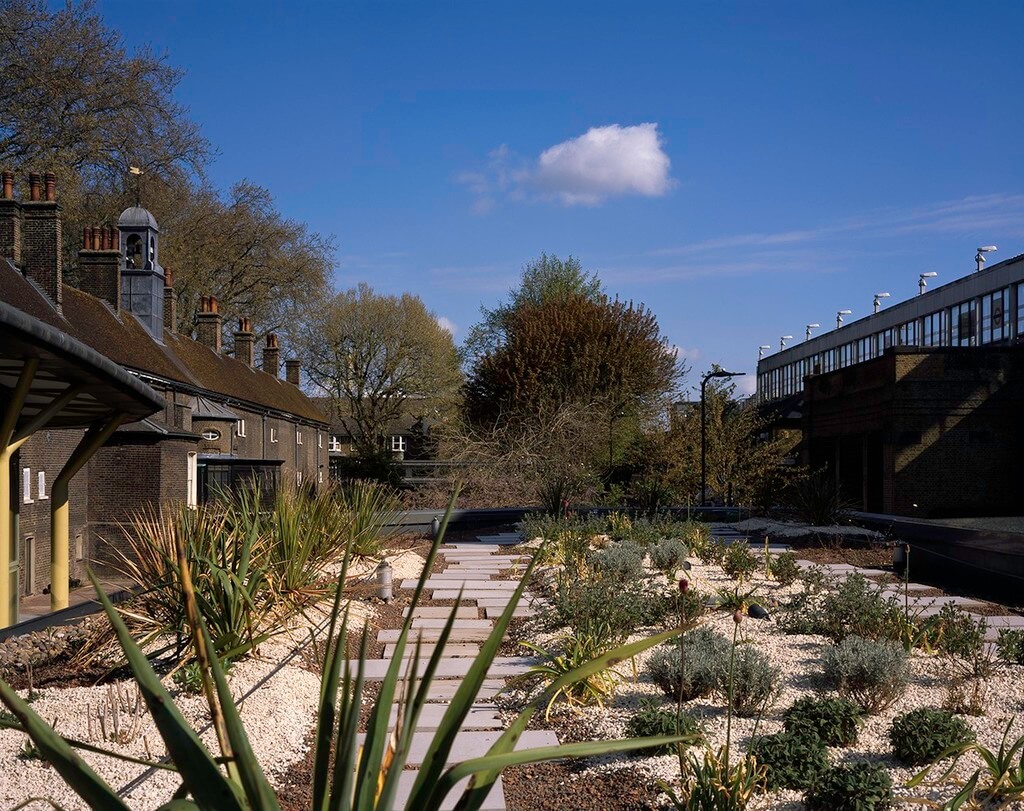 Source: adsttc.com
The previous design had these footprints of spaces; now, the architects have put the bronze metal in all of them. The benefit of this design is that now visitors can navigate themselves and shape their own Museum experience without getting losses in the colossal architecture.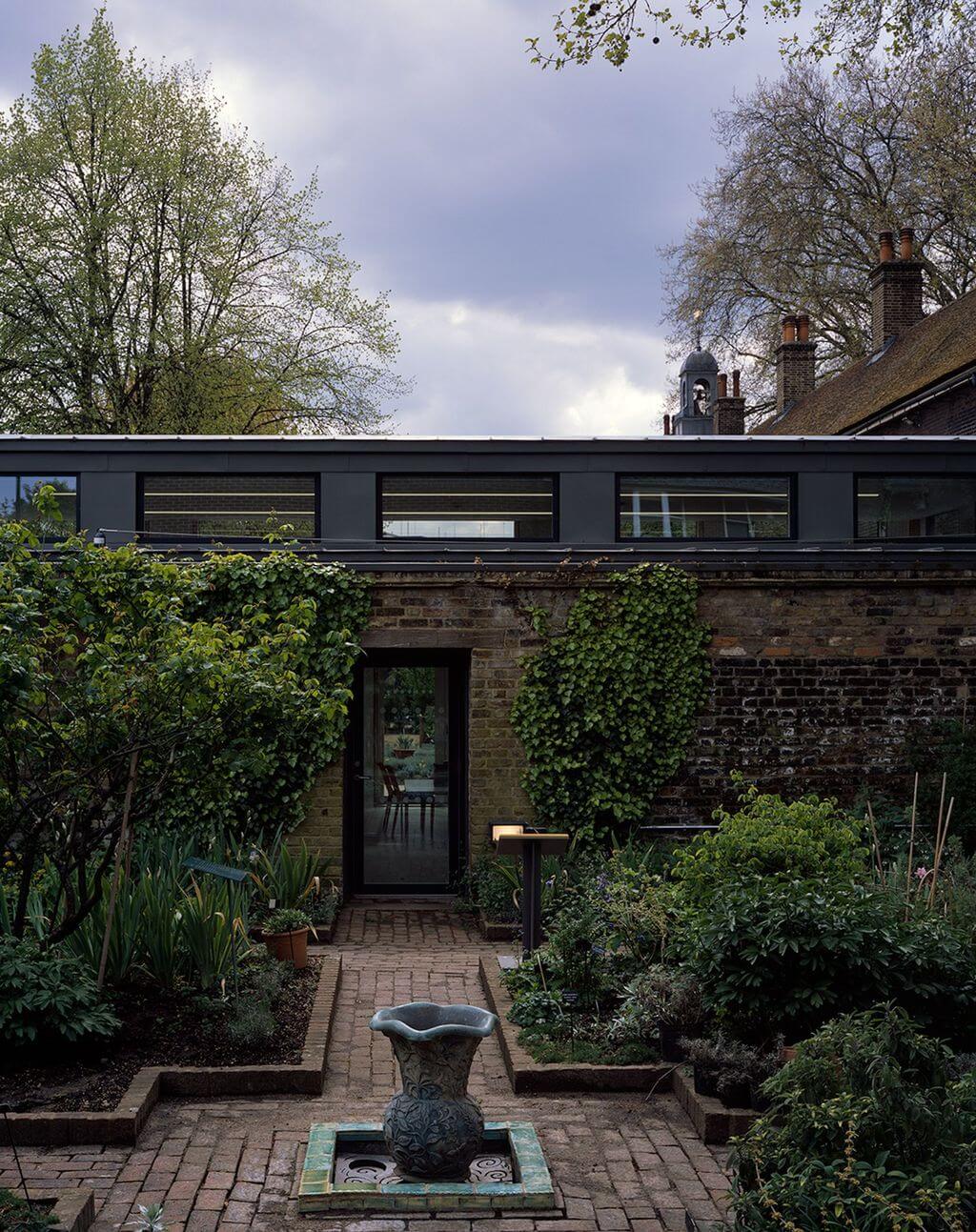 Source: pinimg.com
There are two new pavilions that add at the end of the garden. These spaces provide a valuable community area for the Museum's program of education and other activities.
There is also a green roof planting on one of the pavilions, which enhances biodiversity. It helps acknowledge the Museum's gardens because it is one of the few public green spaces in the surrounding area.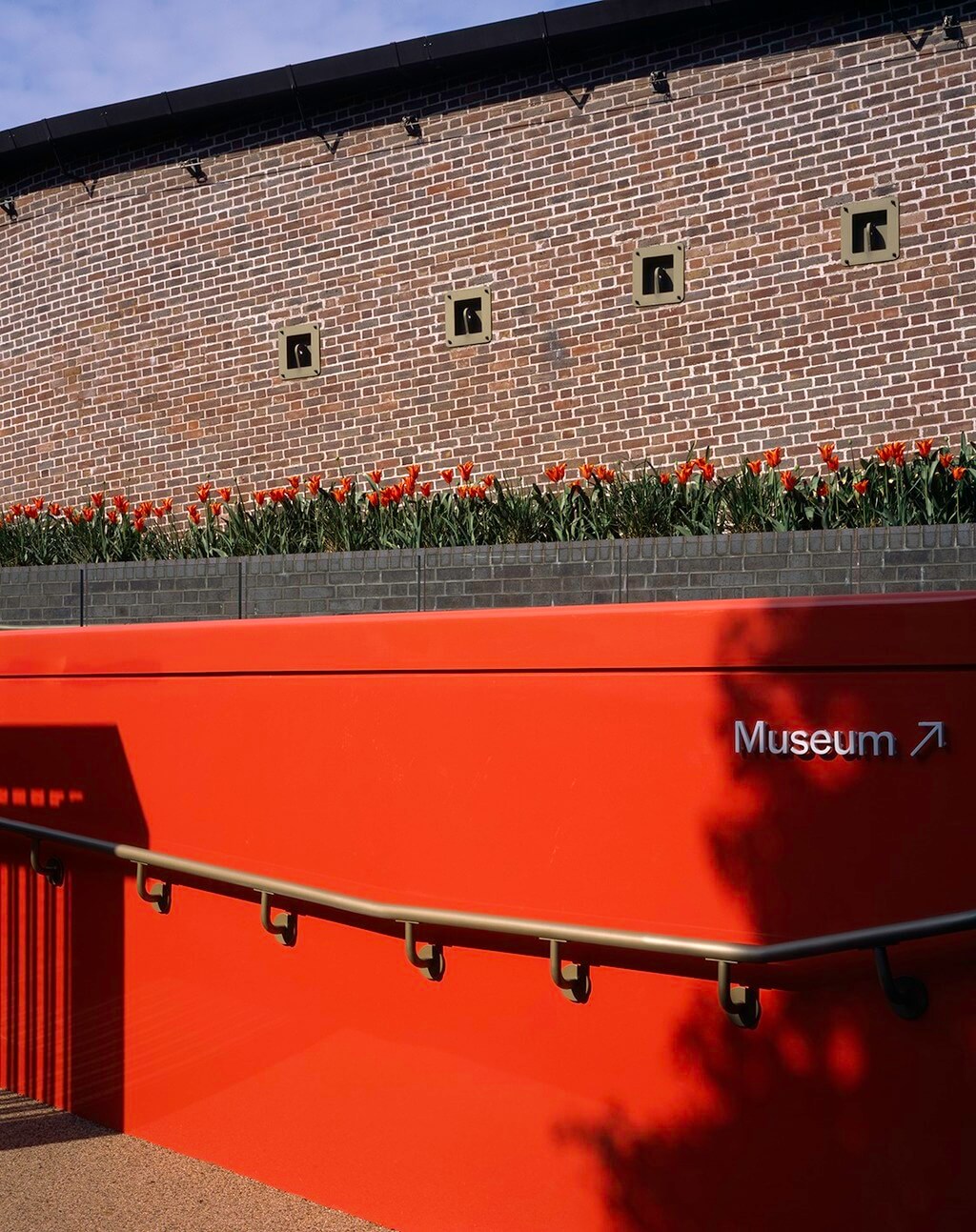 Source: adsttc.com
The new construction also includes the transformation of the adjacent and previously redundant Victorian-era pub at 32 Cremer Street (opposite Witherford Watson Mann's Brickfields) and bookending the entrance sequence into a cafe. This is also another entry point to the museum.
Also, the newer structures have been build in a blueish brick, which looks like the new structure has been stitching into the existing one.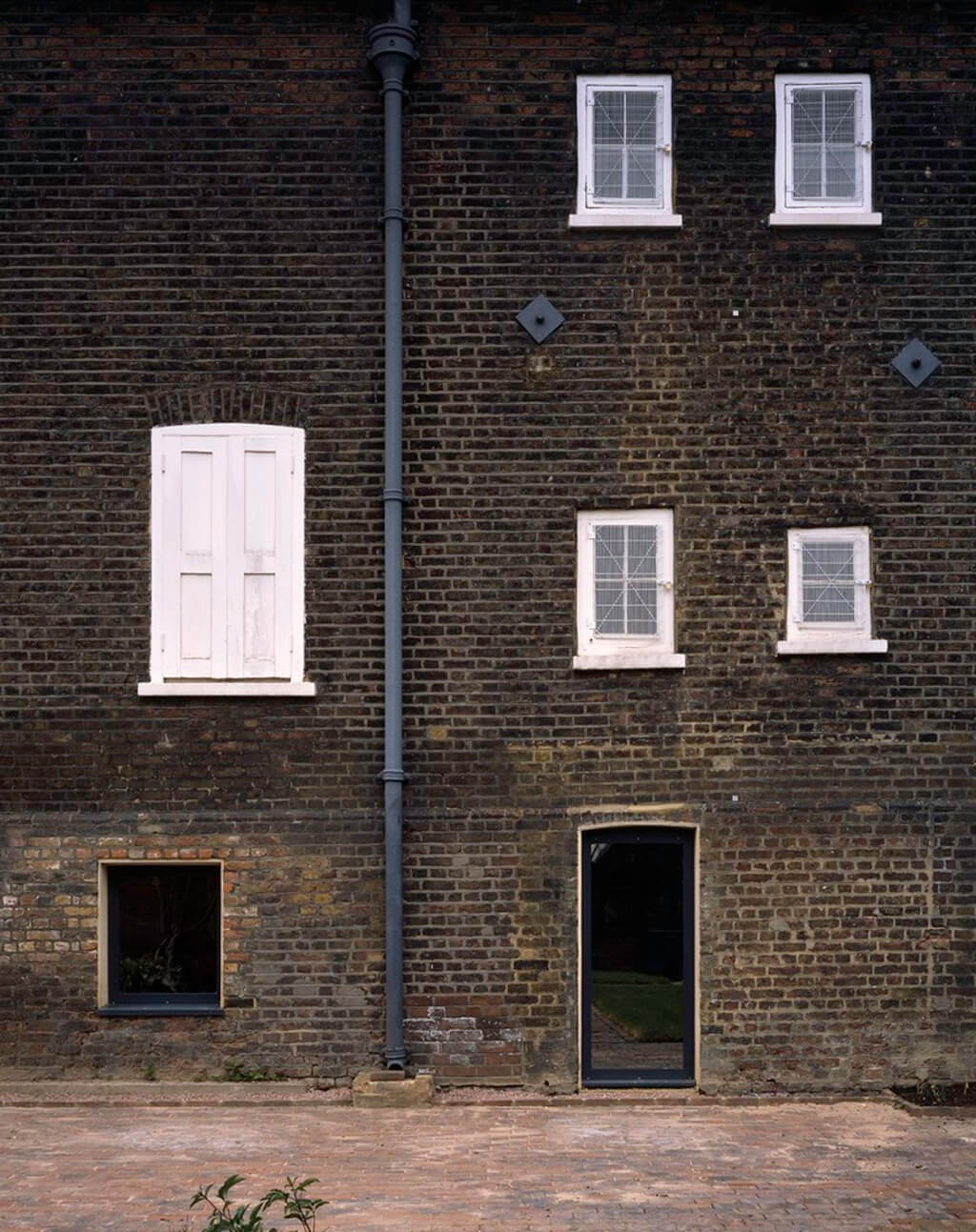 Source: adsttc.com
Architects said, "We kept whatever original features we found – such as the curves of the brickwork on the lower floor, that was for lighting a fire and heating a copper pan for washing clothes."
Remarkable Interiors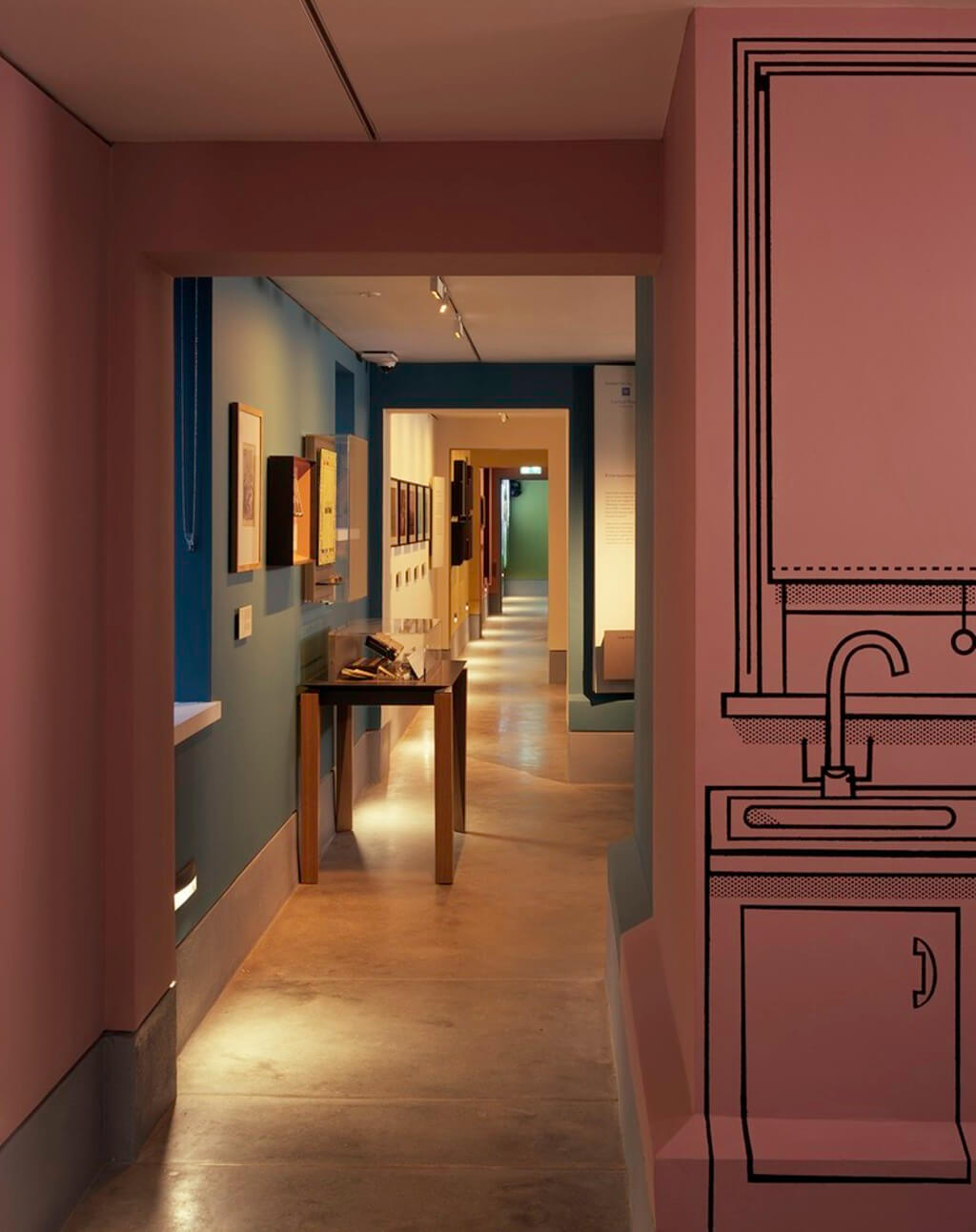 Source: adsttc.com
Wright & Wright have made the Museum's interiors more accessible for the people. They have also made sure that the street presence of interiors will be more visible and welcoming. They have also eroded the barrier between the museum and the public realm.
In various places like the new entrance area located opposite Hoxton Station, many sculptural ramps and steps have been framed by plants to create spaces for people to meet and sit.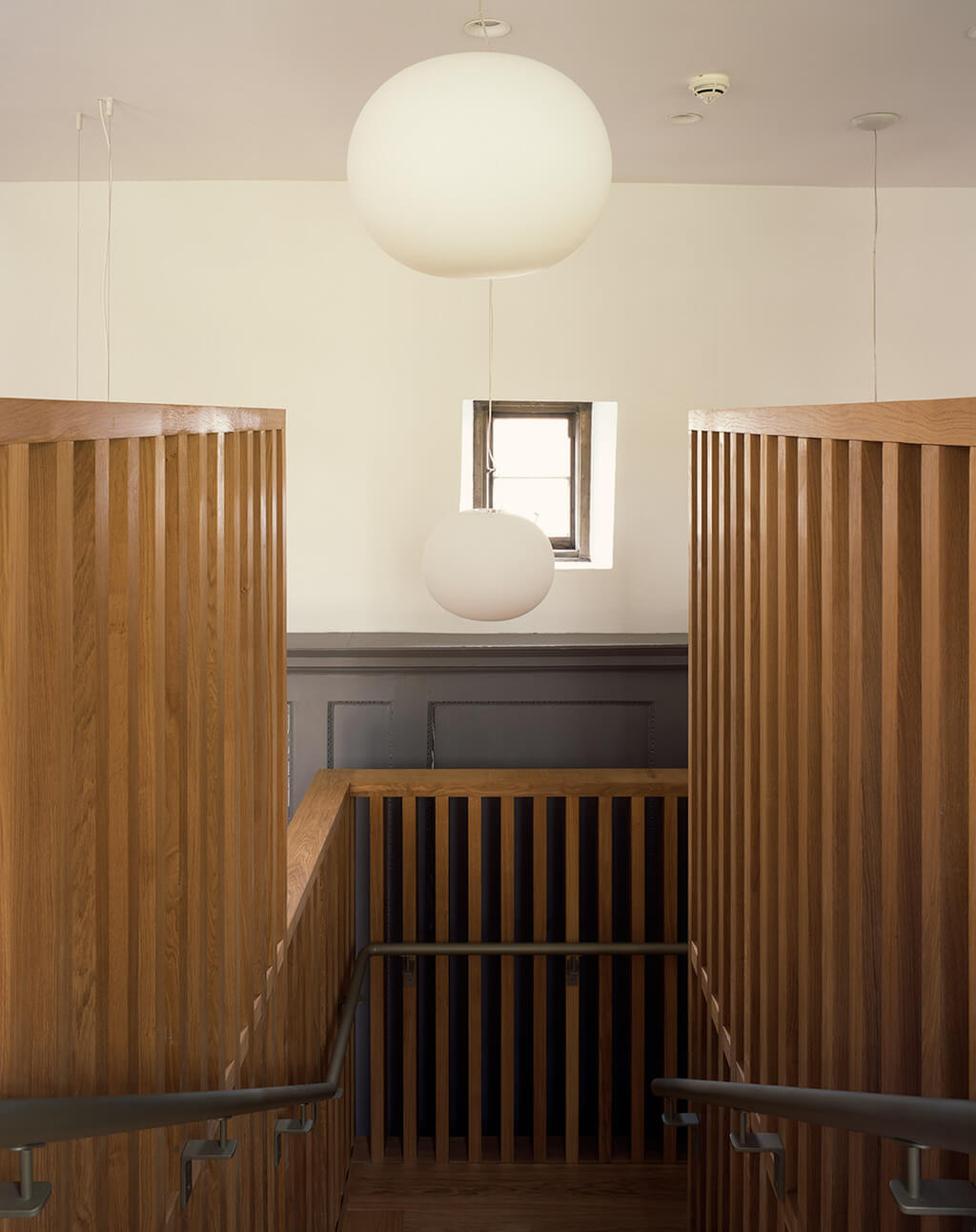 Source: dezeen.com
Wright & Wright's architectural design represents the old and new aspects of the museum. To make the Museum more appealing to a broader audience, architects have taken a reframed curatorial approach. They mainly addressing contemporary domestic issues such as homelessness and fluctuating family structures.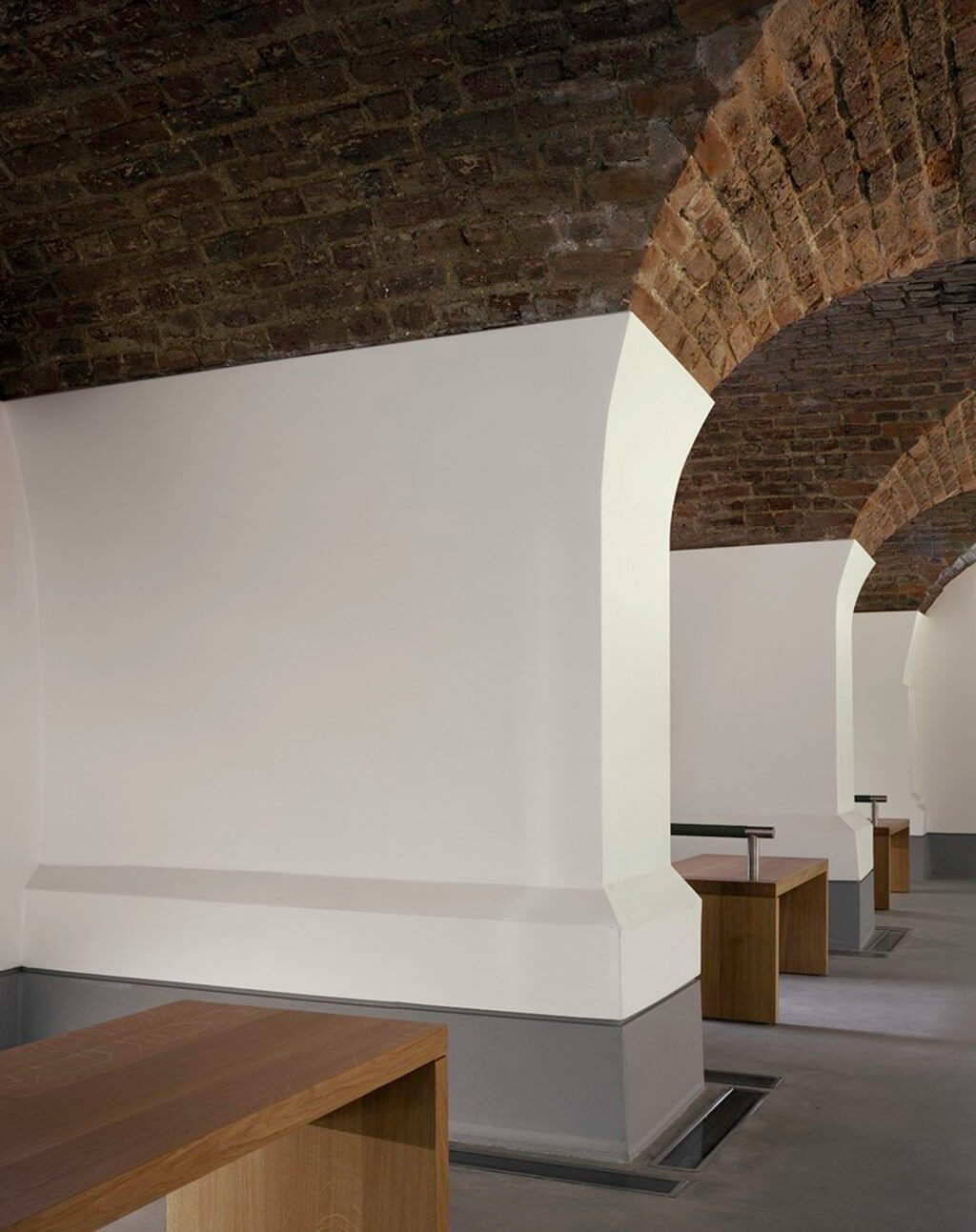 Source: adsttc.com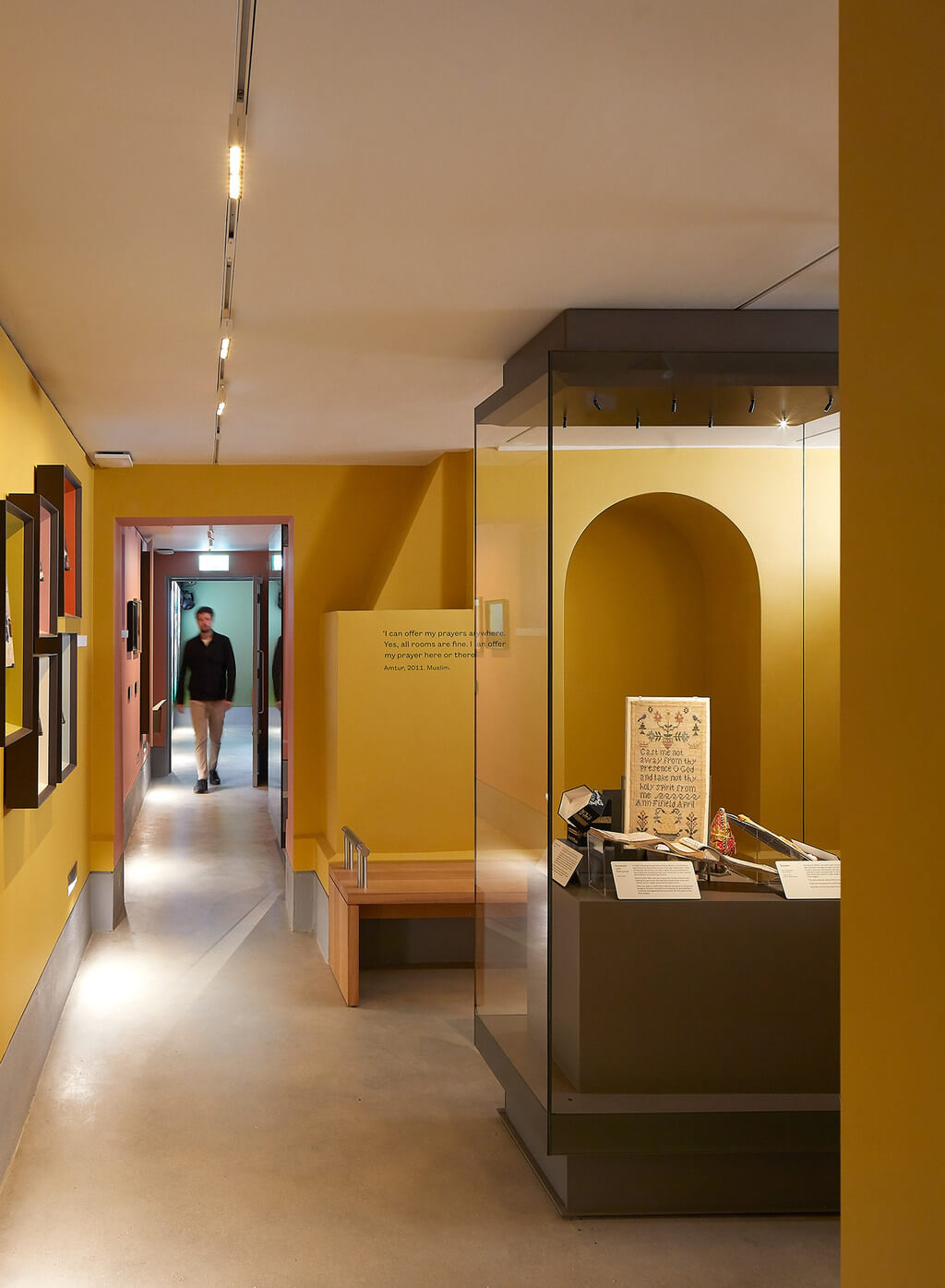 Source: dezeen.com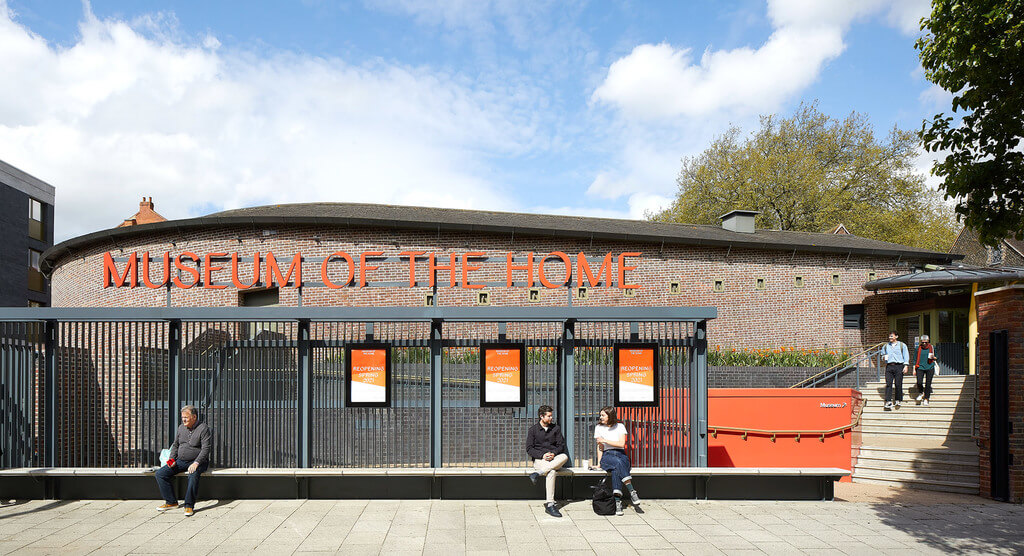 Source: dezeen.com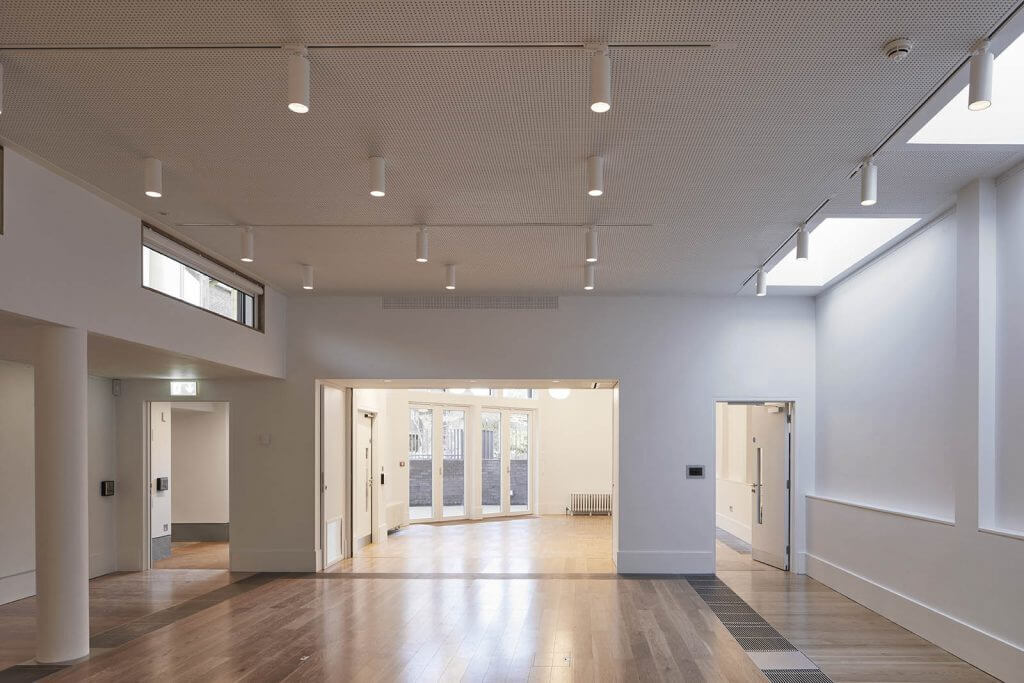 Source: emap.com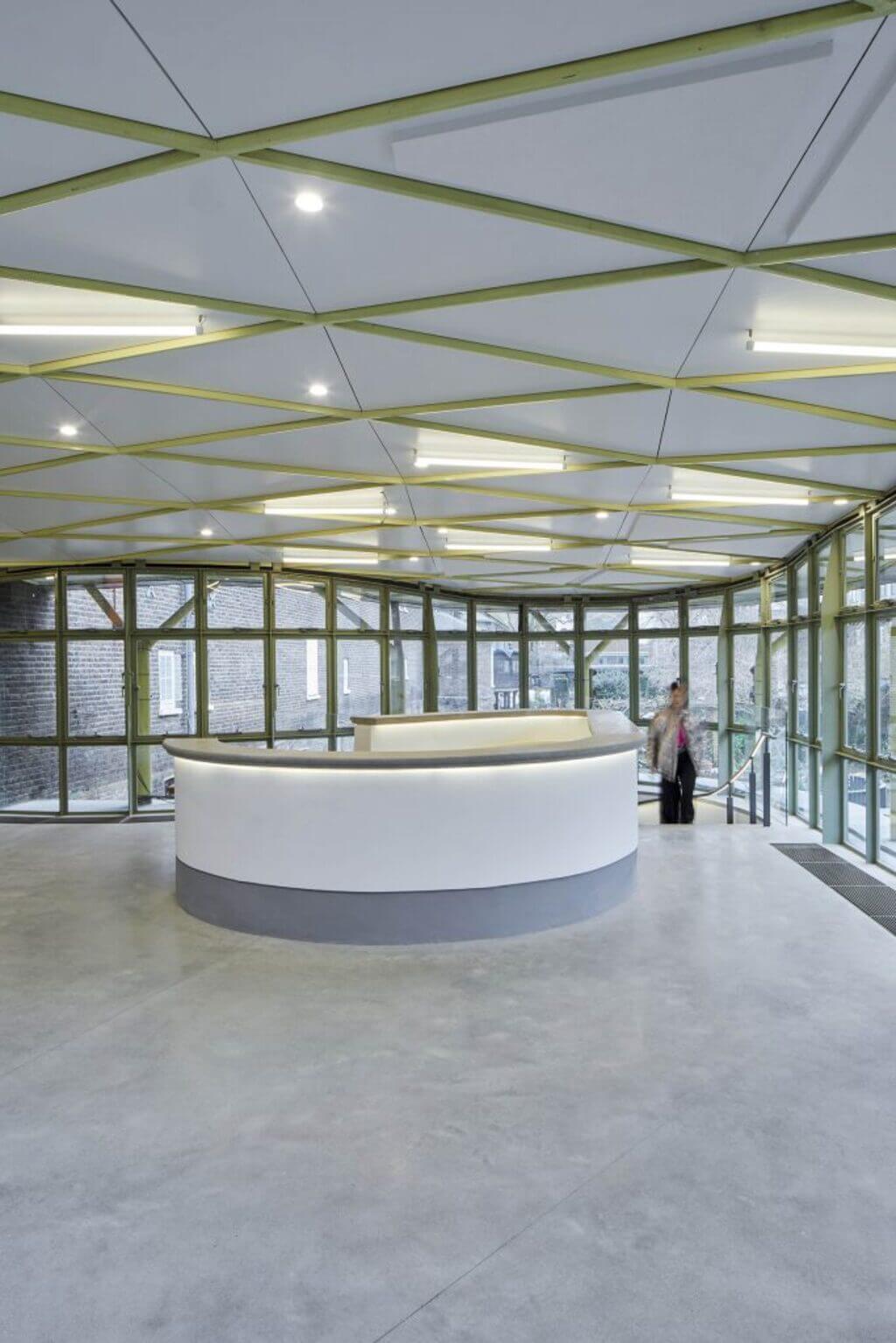 Source: emap.com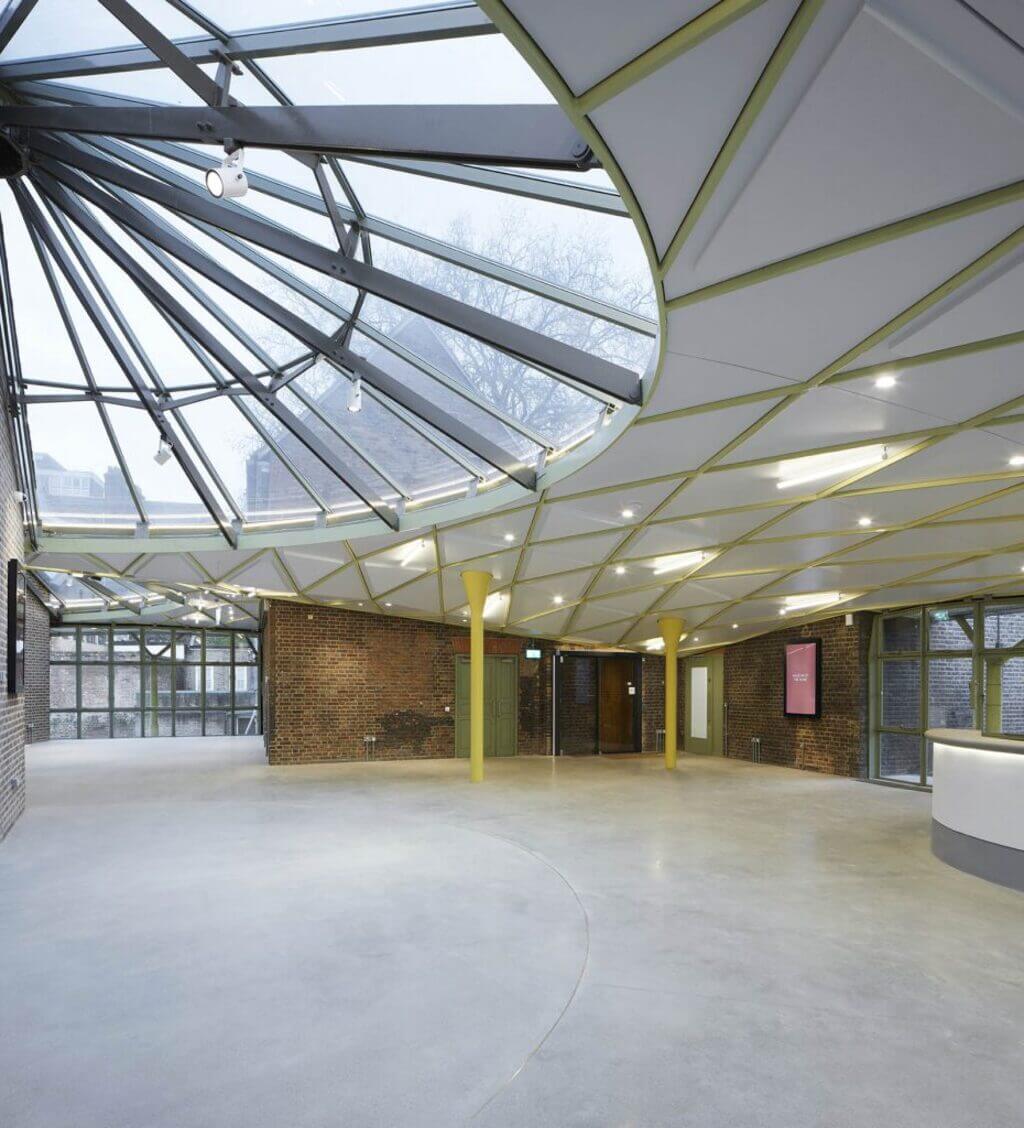 Source: emap.com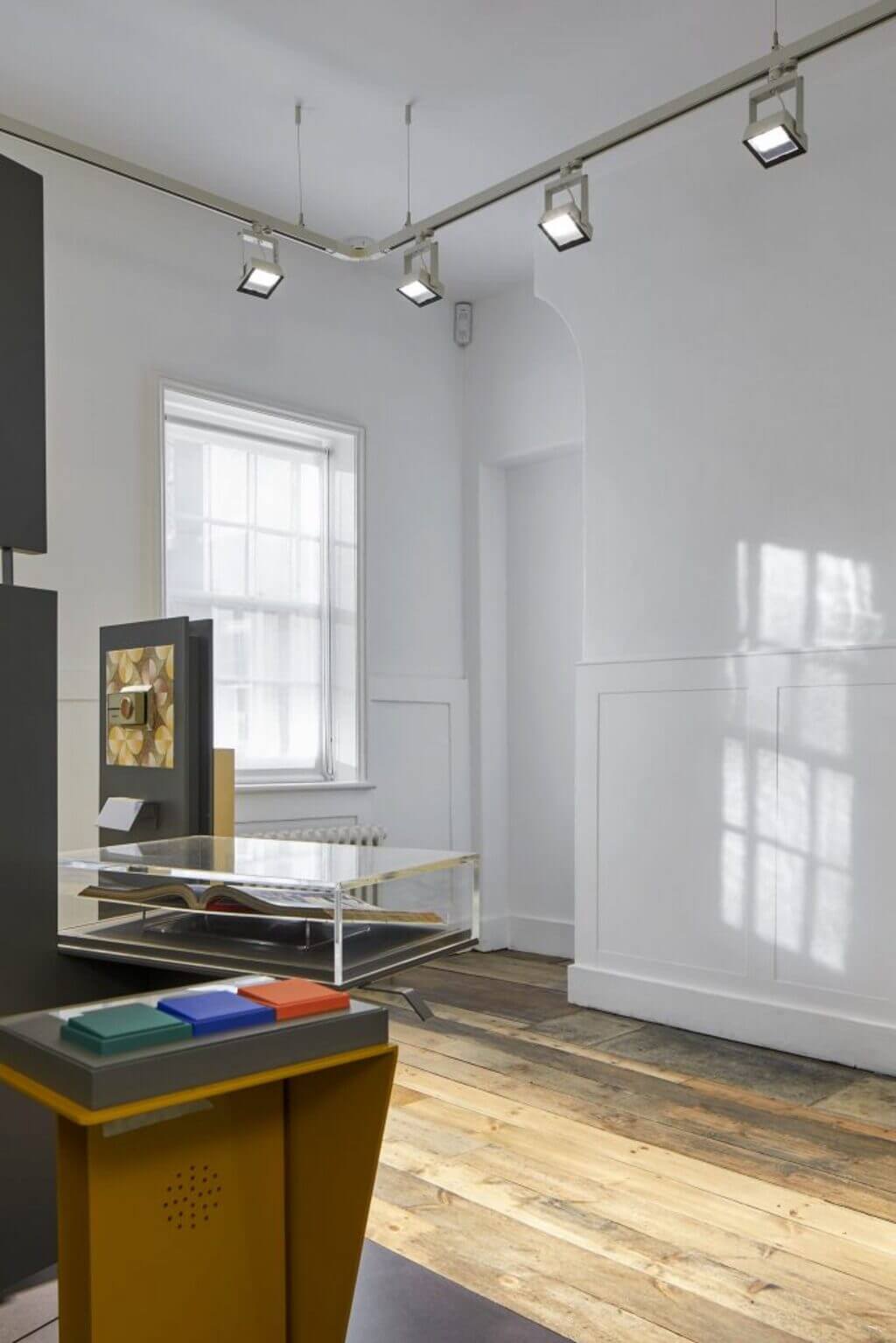 Source: emap.com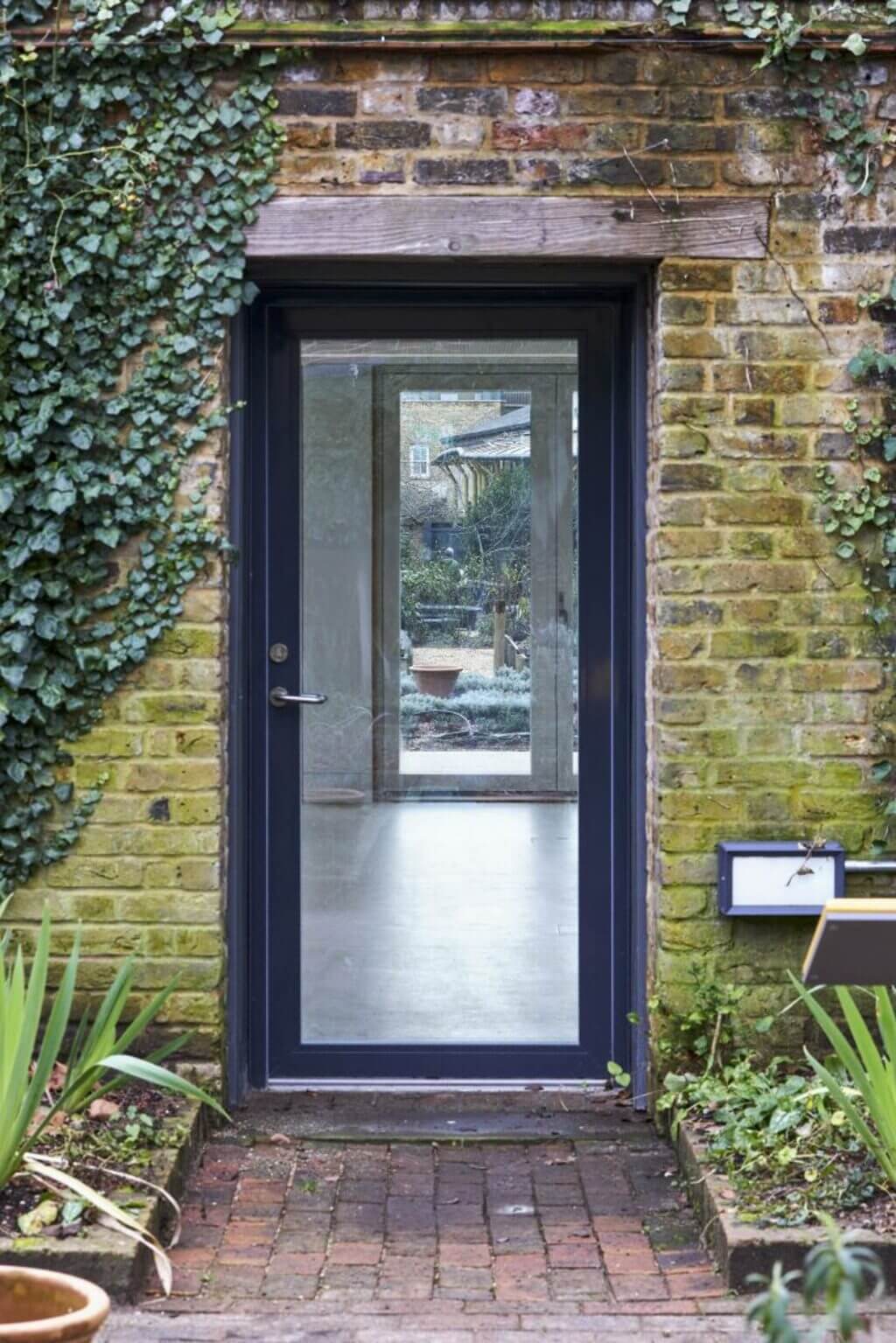 Source: emap.com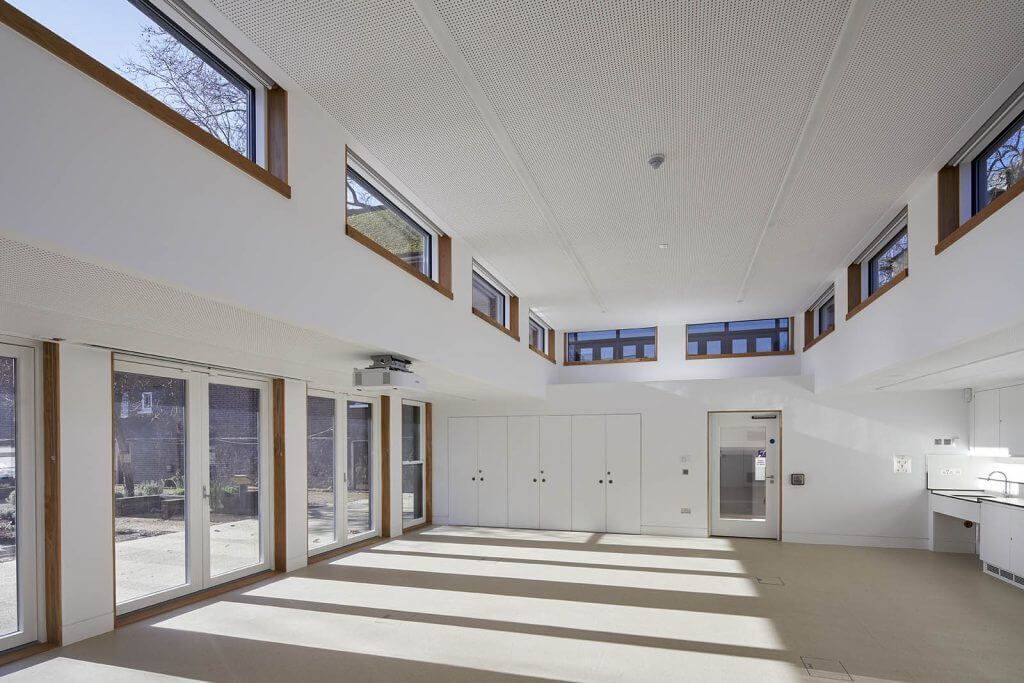 Source: emap.com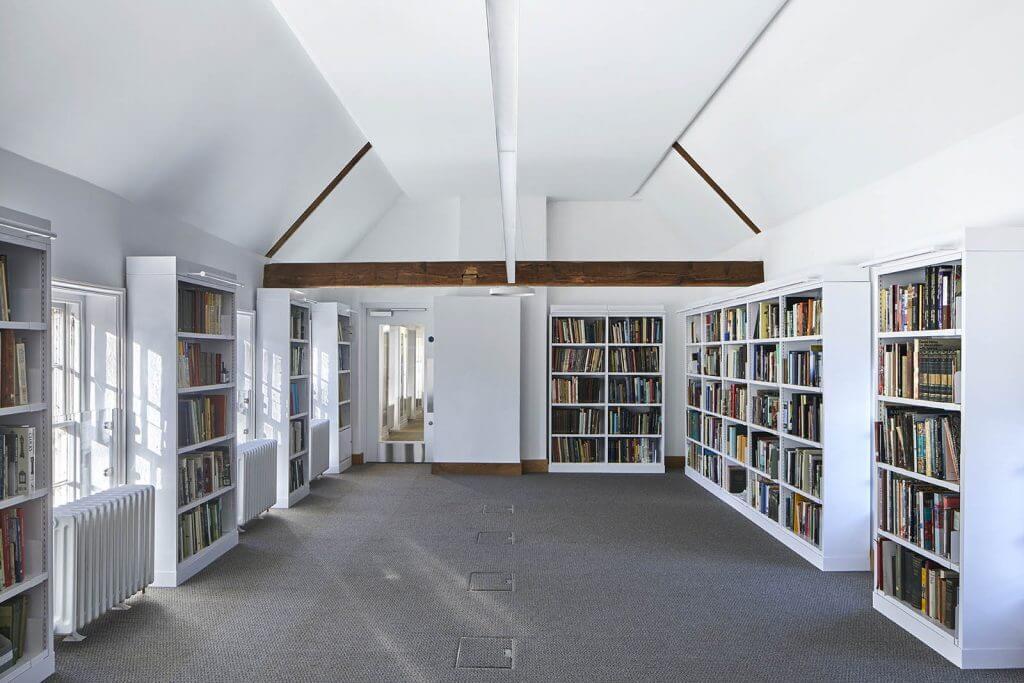 Source: emap.com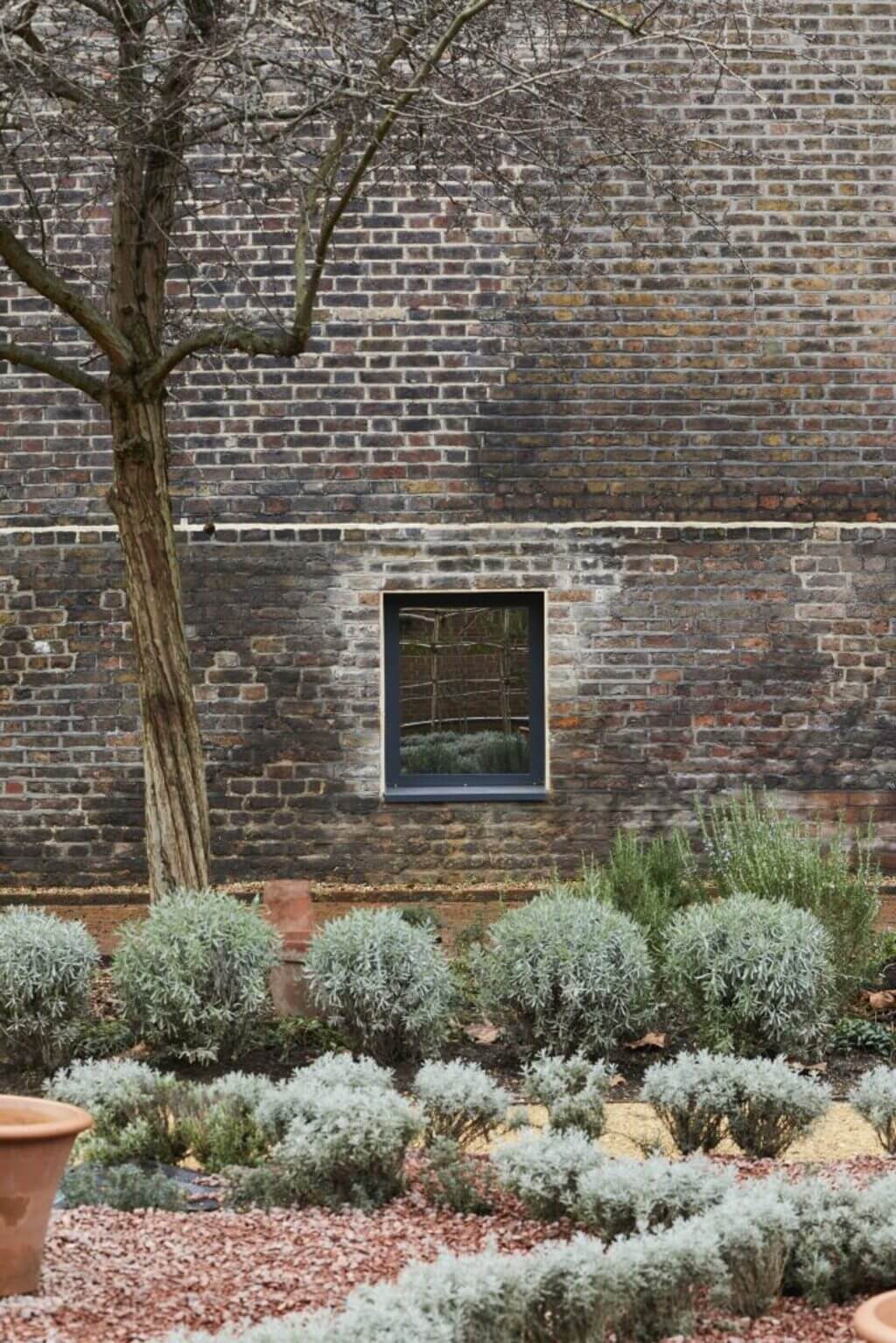 Source: emap.com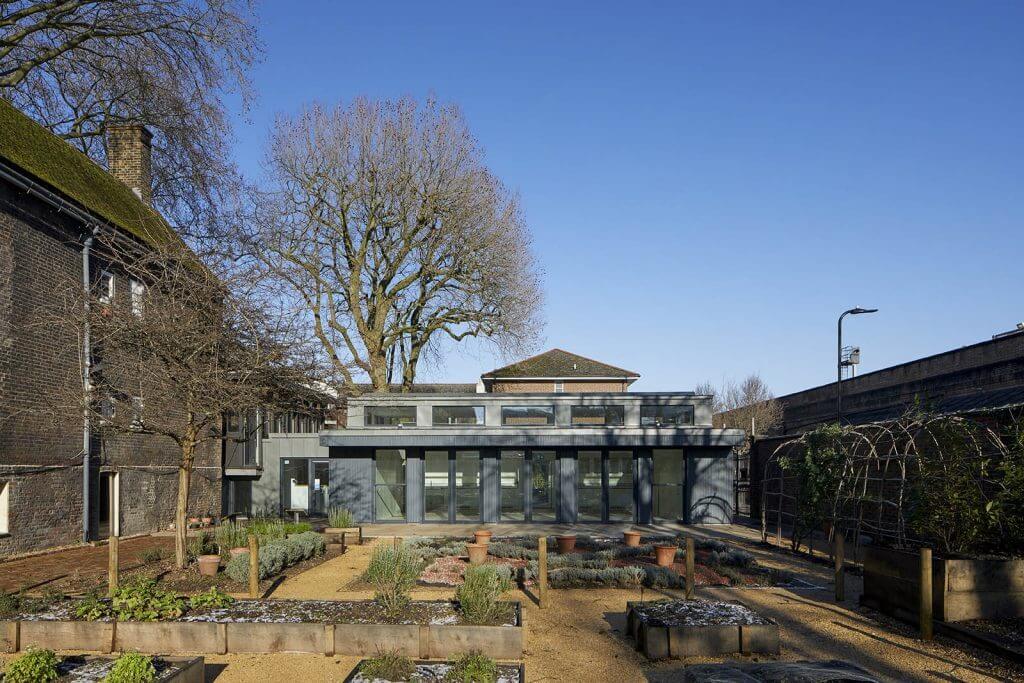 Source: emap.com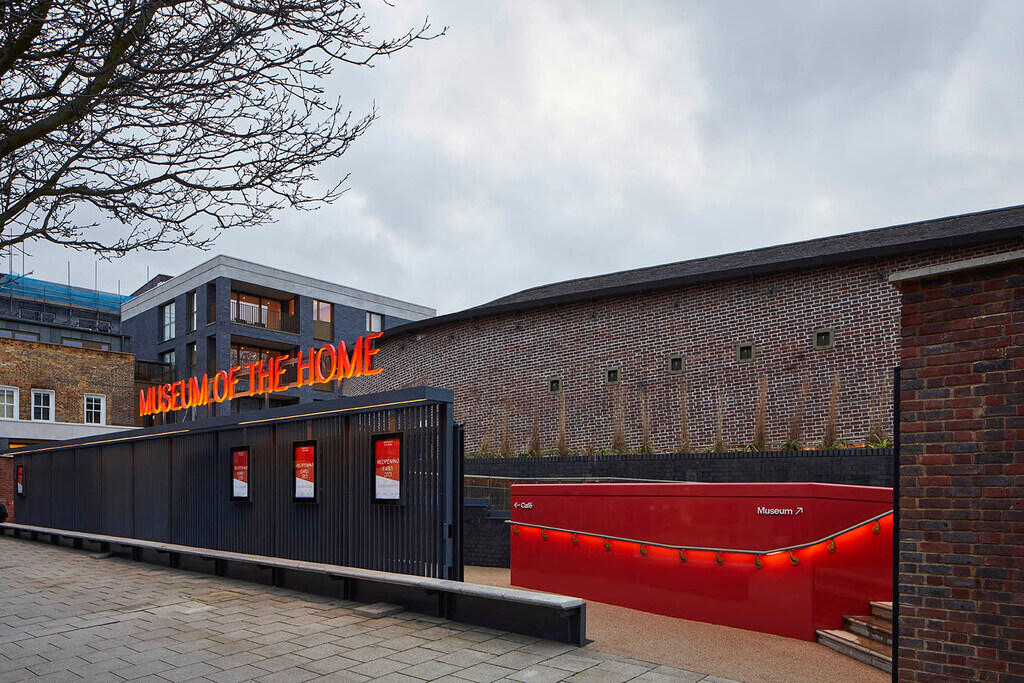 Source: emap.com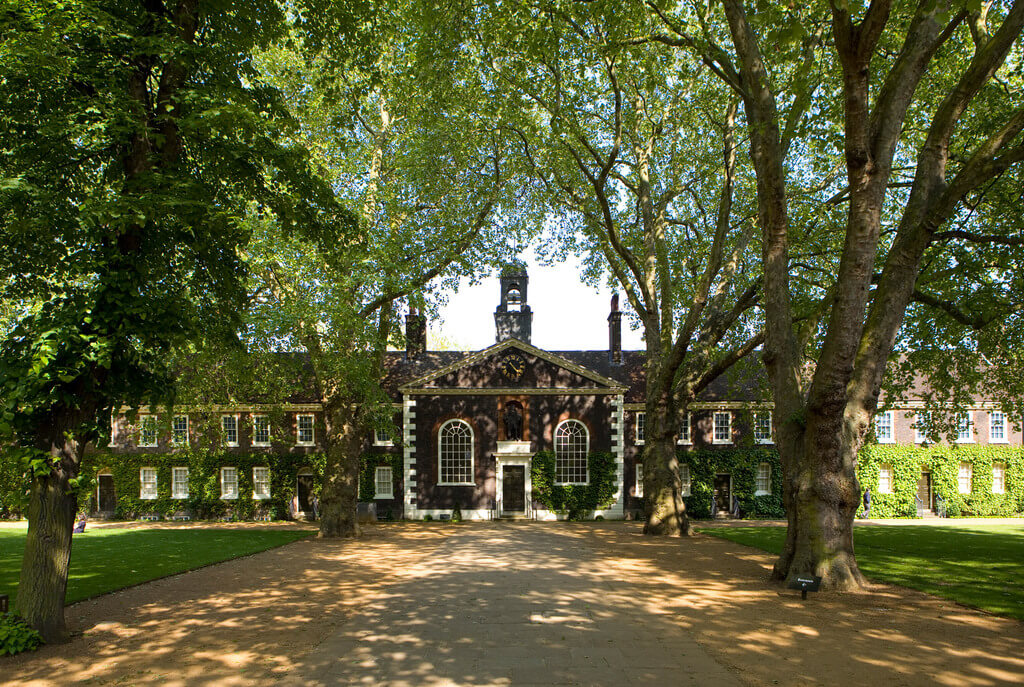 Source: dezeen.com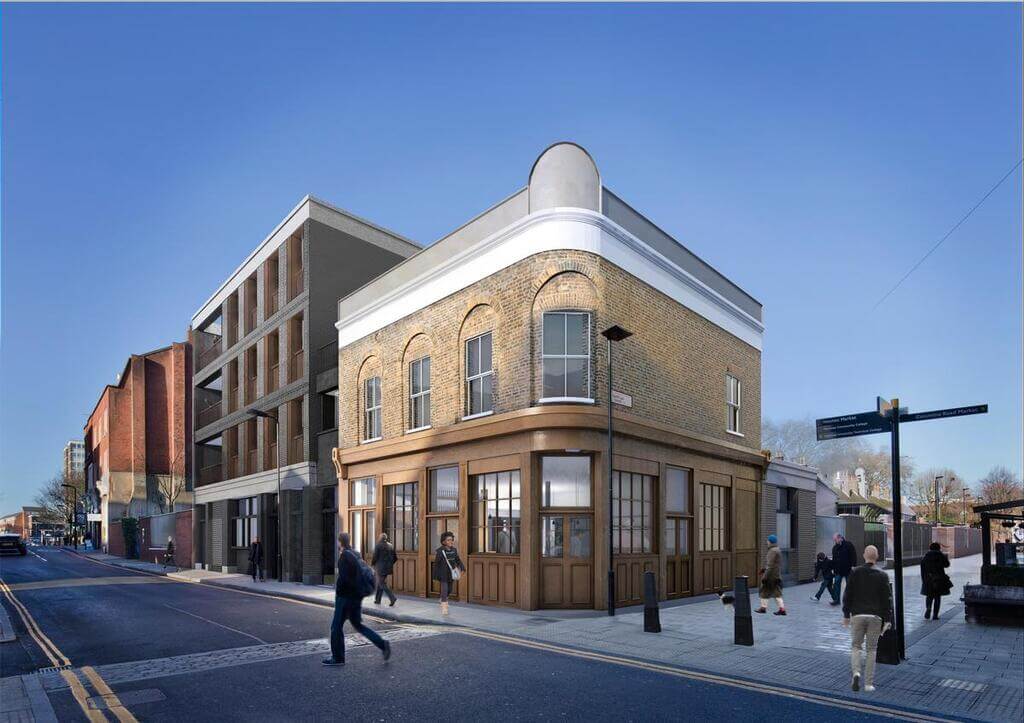 Source: leisureopportunities.co.uk
The Bottom Line
So, this is all about the Museum of the Home, designed by Wright & Wright Architects. Don't forget this place will open exclusively on 12 June so if you're interesting, you can visit it.
If you want to know more about these types of unique and unusual houses or places to visit worldwide, read our previous blogs such as Crazy Futuristic Houses, 5 Smallest Houses In The World, Casona Sforza Hotel, and many more.
I hope you liked this blog about the Museum of the Home. Don't forget to share this blog with your family and friends.
The living room of Arthur Elrod's Palm Springs, California, residence (also featured in the…