nacho carbonell's first Us exhibition at Carpenters Workshop Gallery
In celebration of its Los Angeles debut, Carpenters Workshop Gallery opens with a solo exhibition of Nacho Carbonell's new work. The Spanish artist shows a new collection of work in which memories are materialized as nostalgic relics from the past, exploring the connection between senses and memory. Running from June 25 through September 9, 2022, this is Carbonell's first exhibition in the United States and it features tables and cabinets textured like the scorched earth of the Mediterranean, as well as light sculptures in the form of sinuous trees.
Pegged to the artist's exhibition, an exclusive video on the gallery's website features Nacho Carbonell speaking about his influences, his childhood, and his new body of work. The short film weaves the artist's memories together, by showing footage of both his family home in Spain, and his current studio in the Netherlands. 
Nacho Carbonell, One-Seater Concrete Tree (216/2022), 2022
all images courtesy of Carpenters Workshop Gallery
drawing from memories of spain's natural surroundings
Nacho Carbonell spent his formative years in Valencia with his family, close to the ocean and a mountain. His recollections of Spain's natural surroundings followed him when he relocated to Eindhoven in 2004. This most recent collection, which makes up the artist's first American exhibition, was inspired by those memories.
'I feel like this time, in this collection, I was more conscious of trying to mirror my roots — where I'm coming from.' Carbonell shares in the exclusive video shared by Carpenters Workshop Gallery (see more here). 'I build from memory and that's kind of like the starting point. It's like when you do painting and you can do hyper-realistic painting, or you just get inspired, and then you do your own reinterpretation. That's what I'm trying to do with my work.'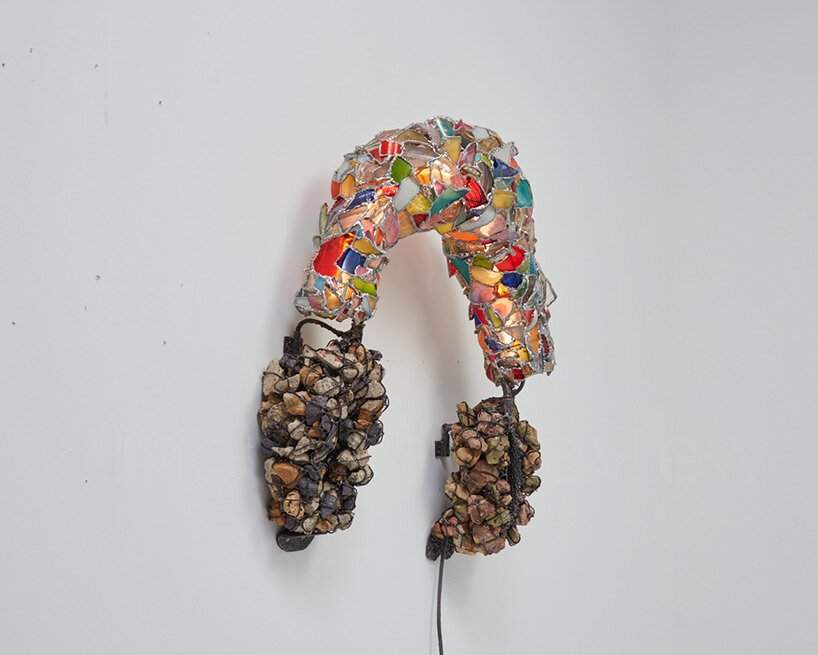 Nacho Carbonell, Broken Glass Rainbow (220/2022), 2022
tactile artworks bring viewers and nature closer together
For his latest exhibition at Carpenters Workshop Gallery Los Angeles, Nacho Carbonell tries to capture the roughness of the Mediterranean region where he grew up. This is achieved by playing with various textures and materials — netting, sand, and wood juxtaposed with man-made elements such as metal, glass, and concrete. Motivated by the idea that memories serve as fossils of the past, Carbonell's work also alludes to different historical figures like the late Austrian sculptor Franz West and 20th-century Spanish artist Antoni Tàpies, whose unusual methods of creating art had a lasting influence.
Through the artist's experiments with industrial and recycled materials, each piece of art conveys a sense of adaptation to a harsh environment. Each tactile object in Carbonell's work begs to be thoroughly examined, bringing the viewer in close contact with the forces of nature. More specifically, the Spanish artist is fascinated by plants' ability to colonize their surroundings, no matter how hostile. In this context, he shaped a series of tree-like sculptures that interact with one another as though they were a single, living creature. 
'I learned that when you build something, nature can take over. Here, in this context is where I learned it. But this is not unique in the world, it is happening everywhere. So I just take [the natural elements] and I appropriate them because they are part of me (…). I feel entitled to say 'Because we grew together, I can use you in my work to create this narrative for others, to let them know that you exist here.'

Nacho Carbonell, Contain Nature Cabinet (TC 13/2022), 2022
Each piece becomes carbonell's self-portrait
The artist's appreciation of the contextual parallels between Valencia and Los Angeles will enhance the exhibition's presentation. As an ethnographer would, Carbonell takes into account how environmental influences affect life and applies this research to his artistic style. Light sculptures with rough concrete bases appear to have developed naturally from their immediate surroundings. Metal and ceramic tables with fishing nets set in stone table tops symbolize life in a seaside city. The artist connects life on the Pacific coast to life in the Mediterranean by evolving inside a comparable climate.
In the end, Carbonell's artistic vision is an emotional response to his past that is investigated using novel forms and materials. Each piece of art becomes a self-portrait of Carbonell, who has been shaped by environmental conditioning and adaptation to survive. His ongoing artistic growth, as evidenced by the enduring impact of his own beginnings, is evident in this new collection.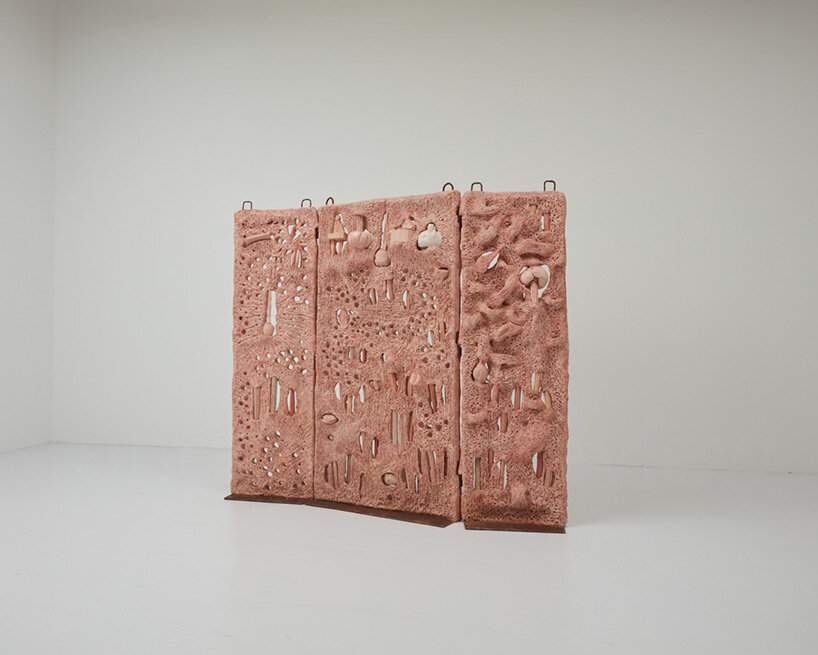 Nacho Carbonell, Archaeological Folding Screen (TB 14/2022), 2022

Nacho Carbonell, Pink Wooden Stick Buffet (TB 21/2022), 2022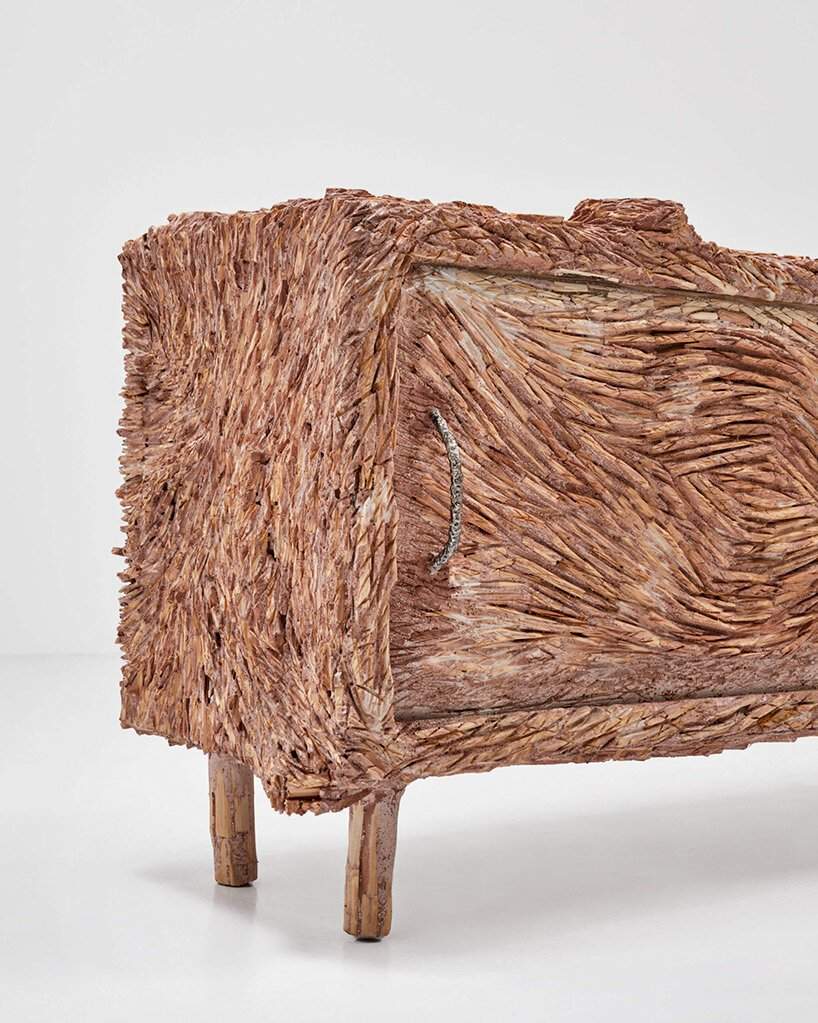 Nacho Carbonell, Pink Wooden Stick Buffet (TB 21/2022), 2022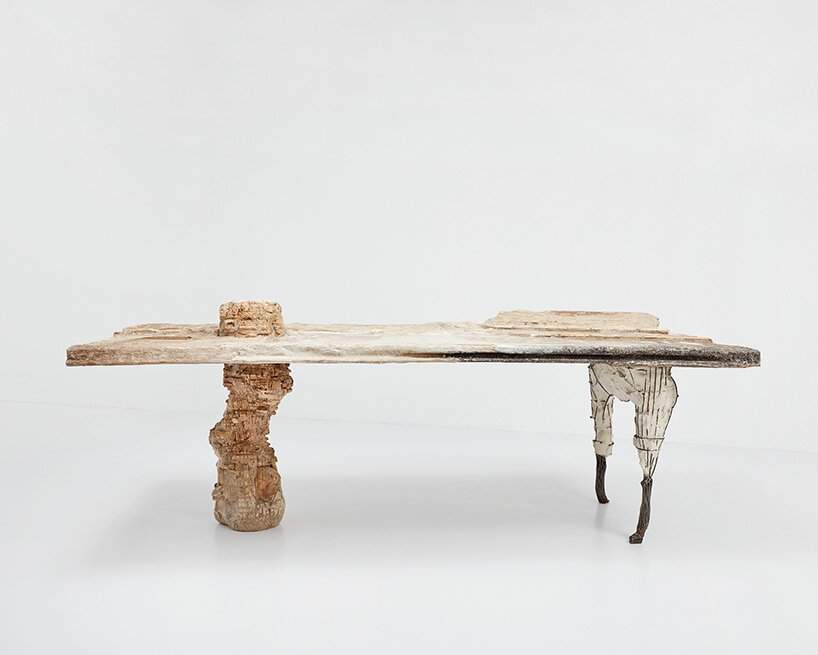 Nacho Carbonell, El Peñon (TC 3/2022), 2022

Nacho Carbonell, El Peñon (TC 3/2022), 2022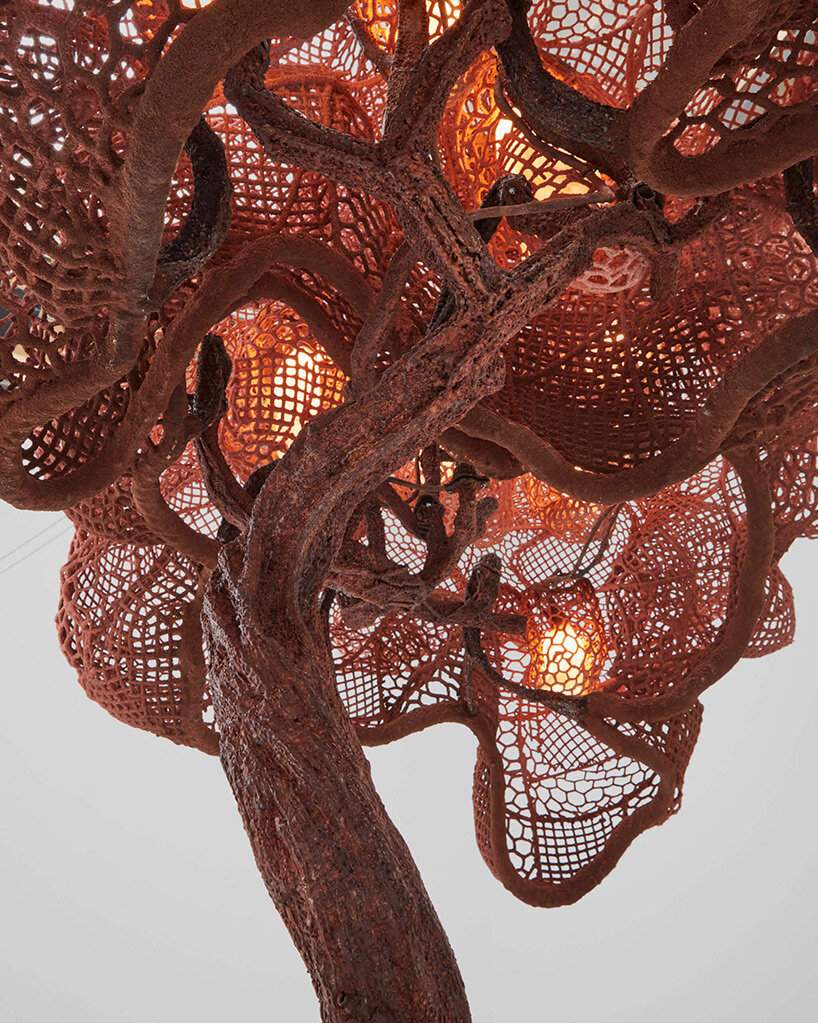 Nacho Carbonell, One-Seater Concrete Tree (216/2022), 2022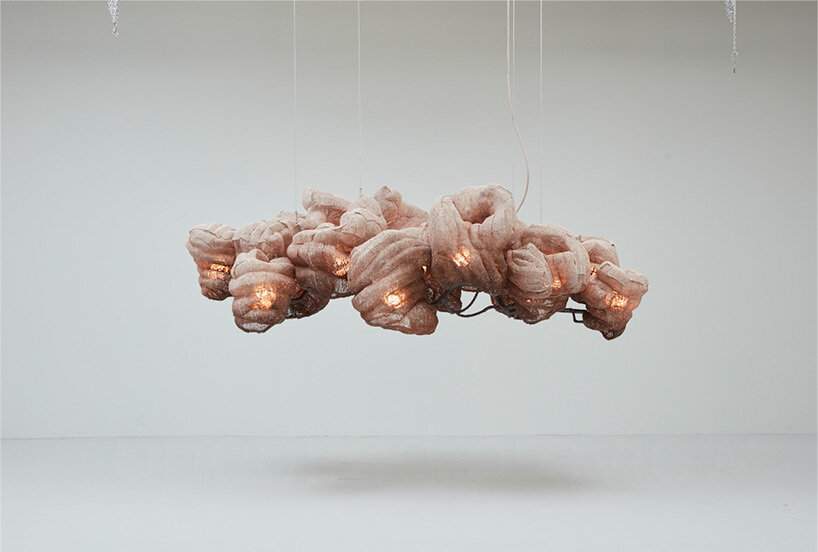 Nacho Carbonell, Candy Cotton Long Cocoon Chandelier (214/2022), 2022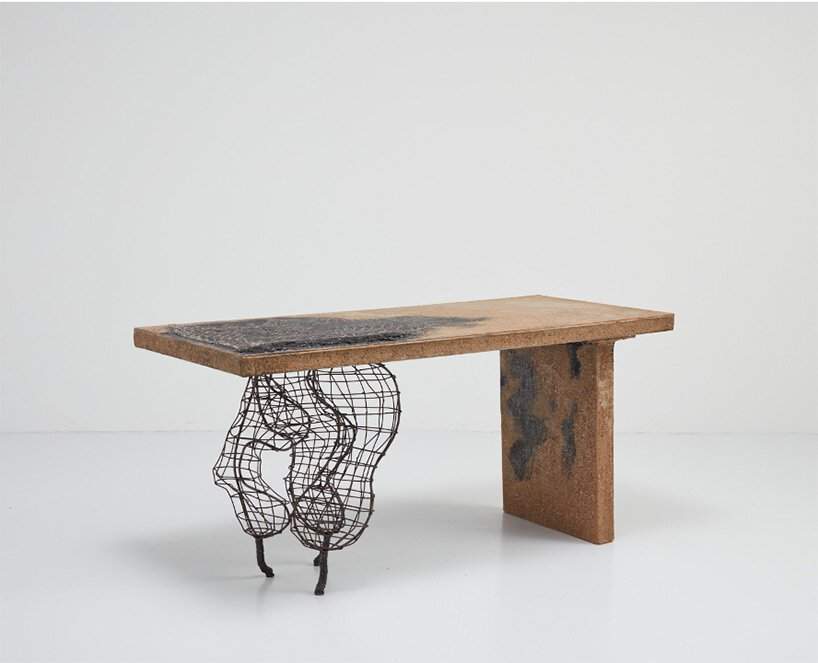 Nacho Carbonell, White Net (TC 10/2022), 2022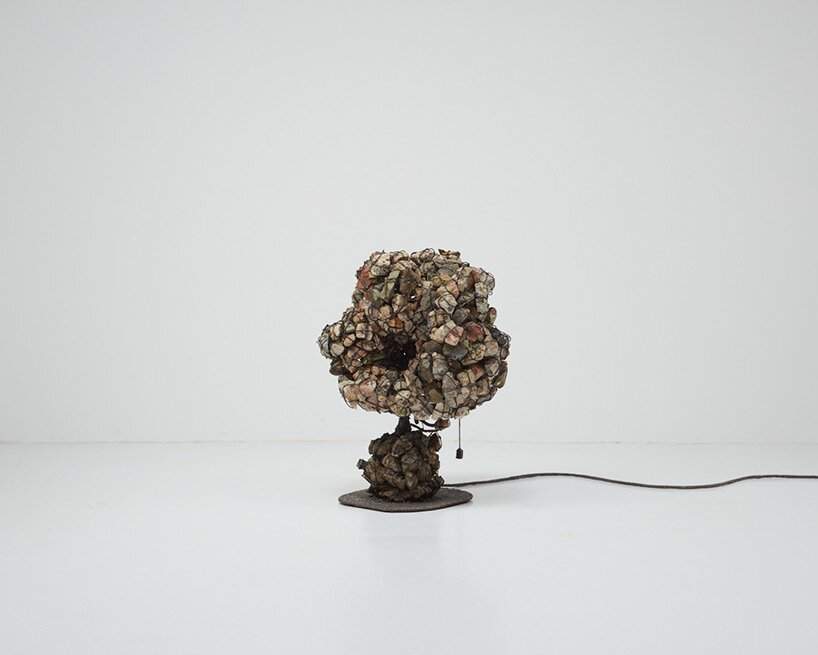 Nacho Carbonell, Stone Table Lamp (222/2022), 2022
1/18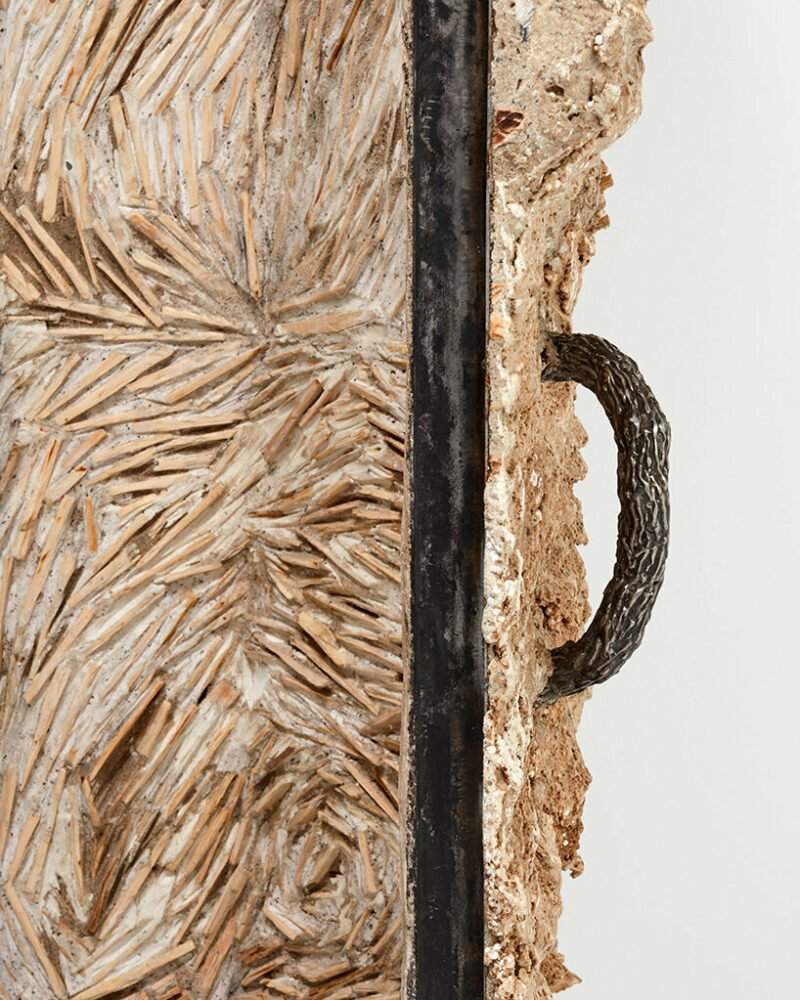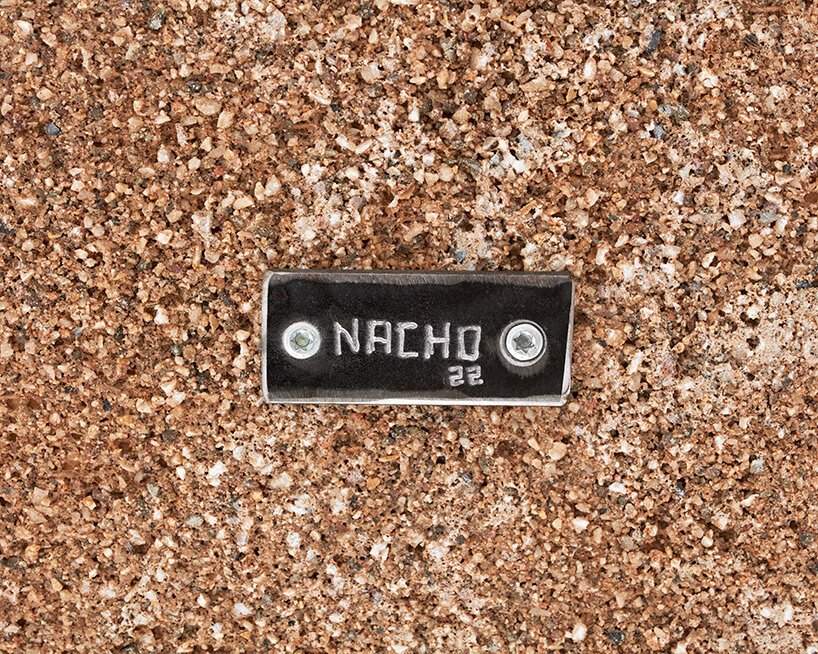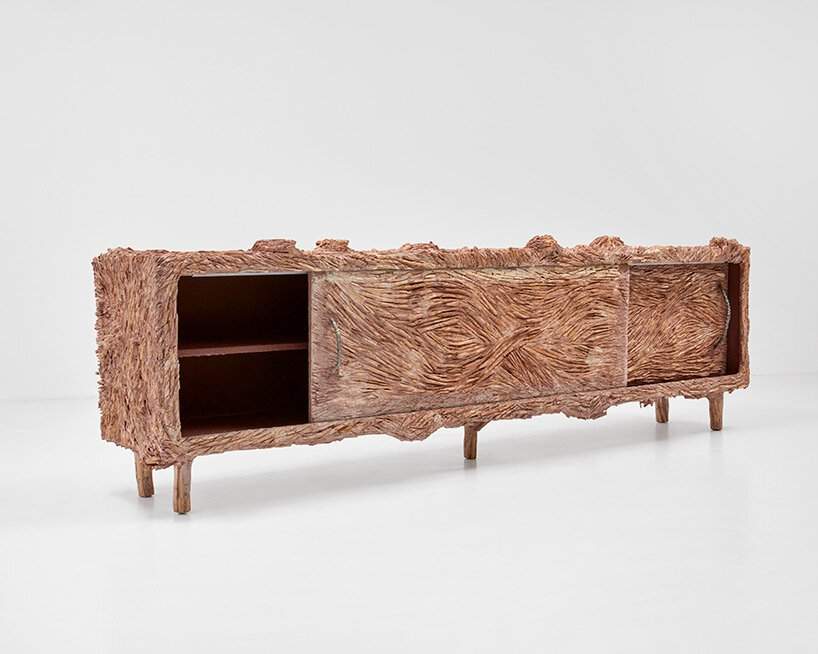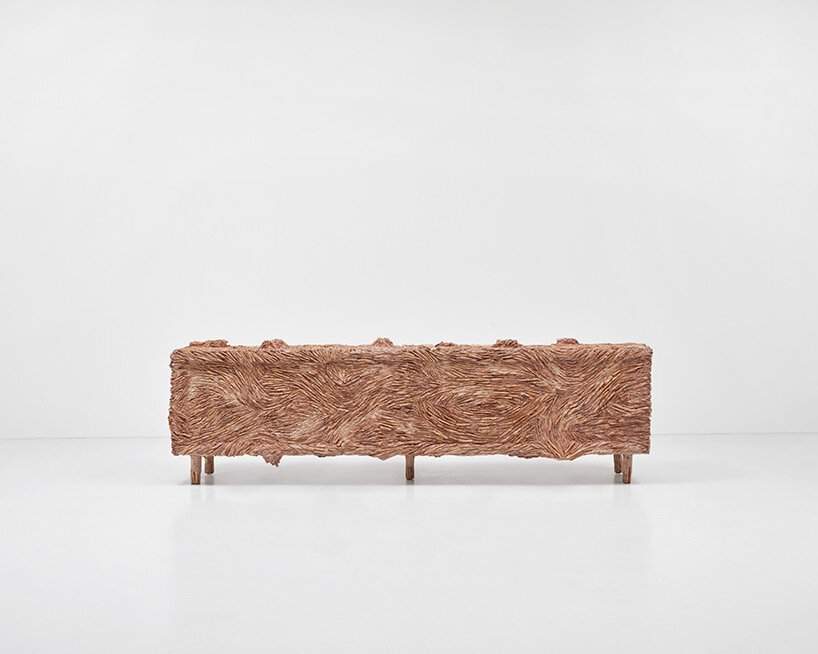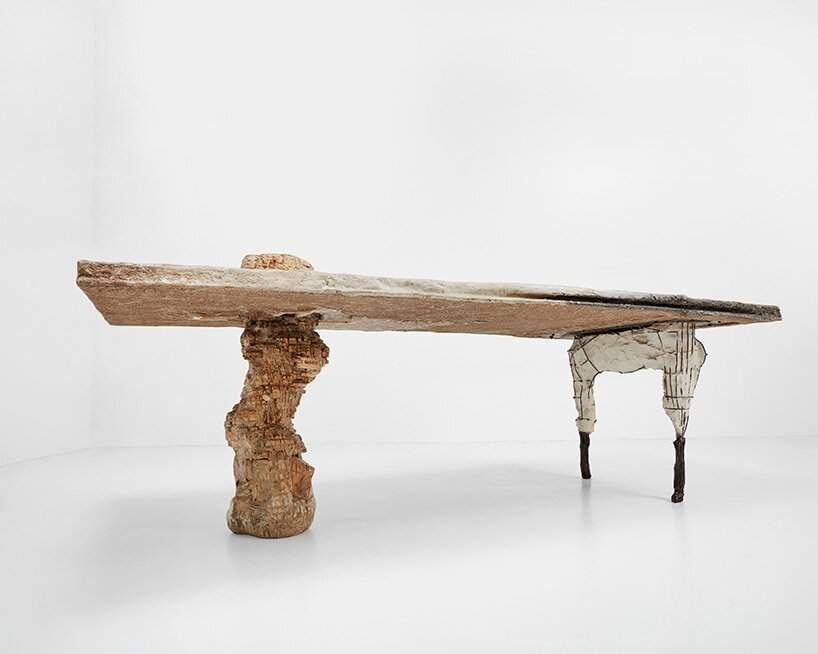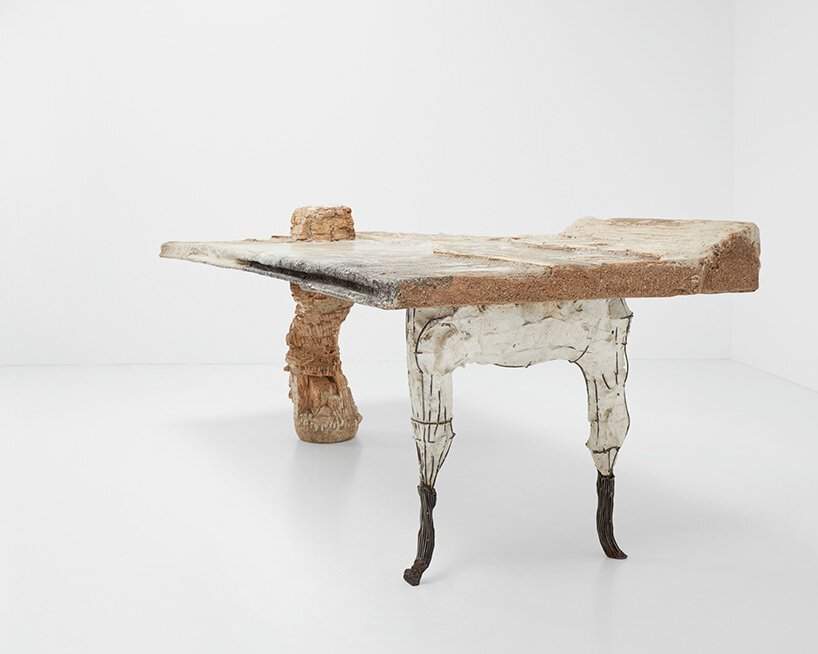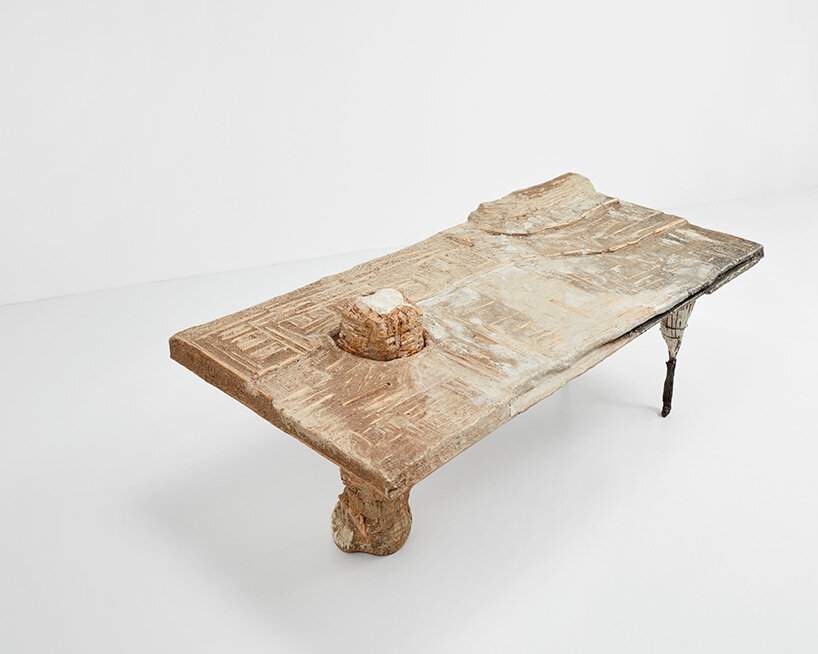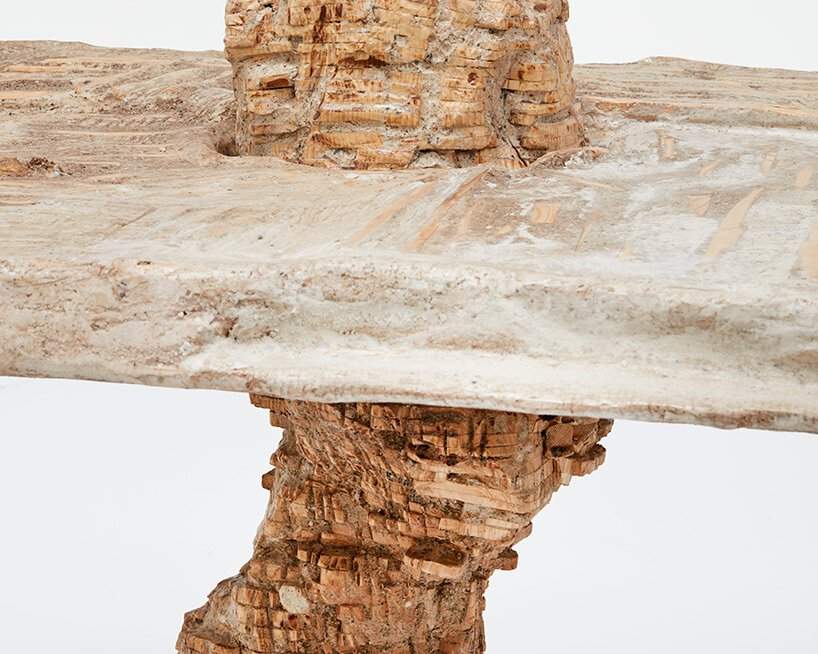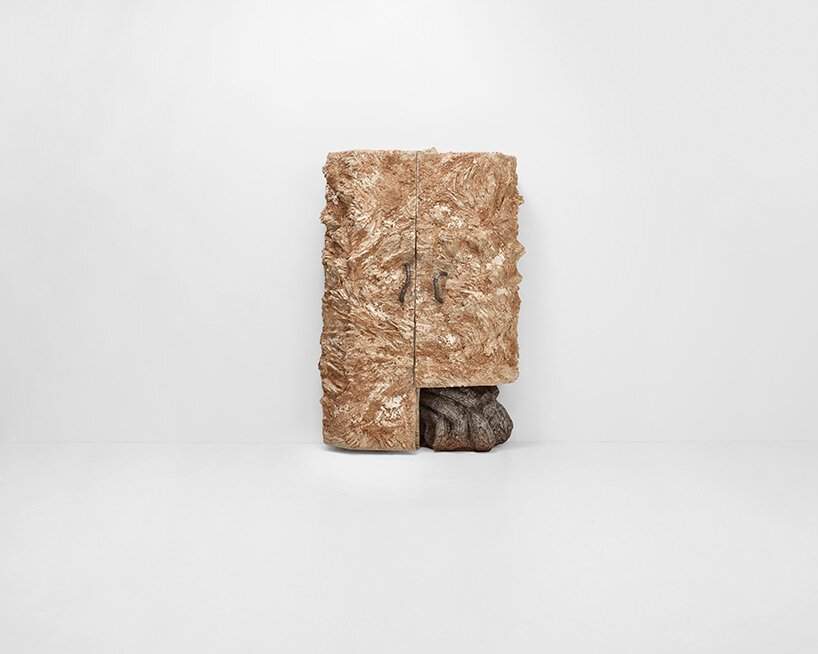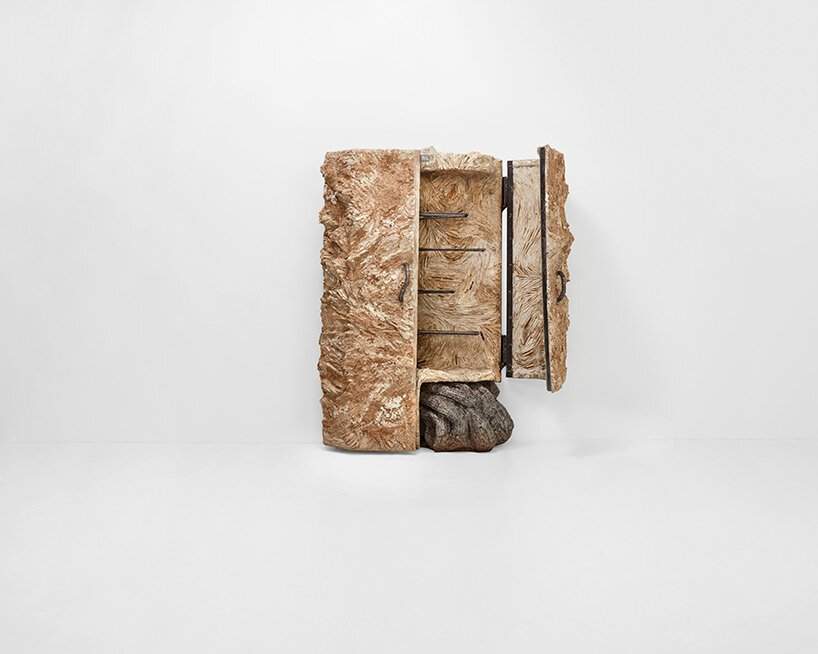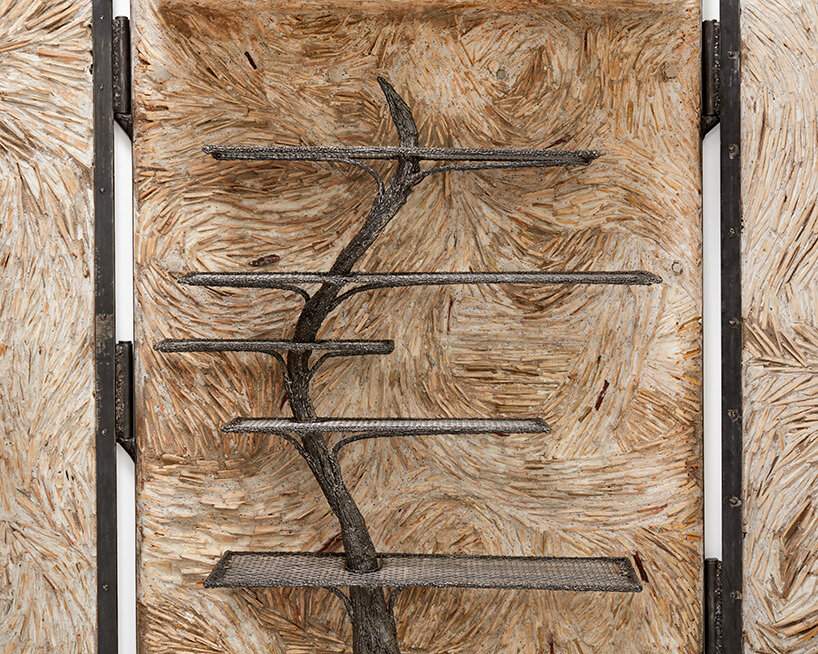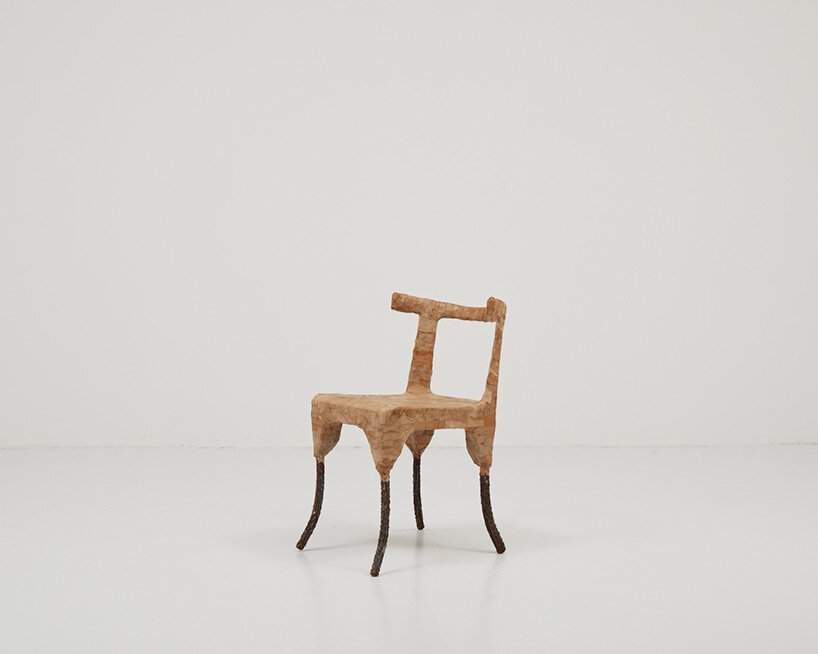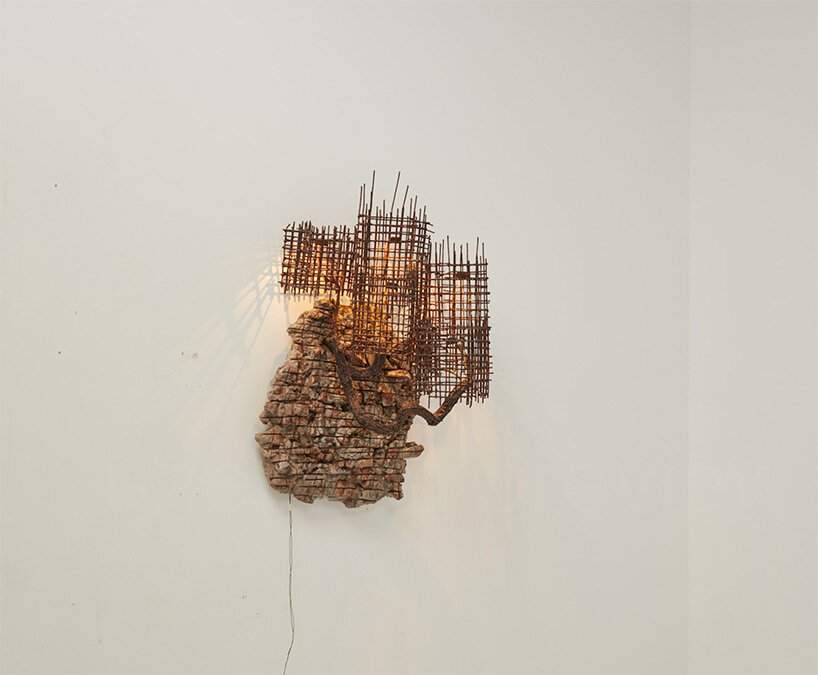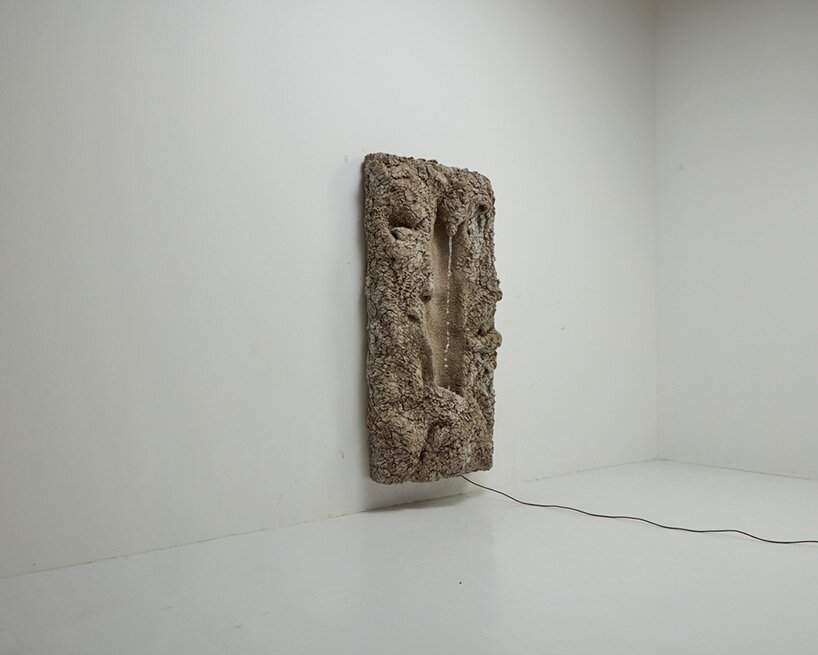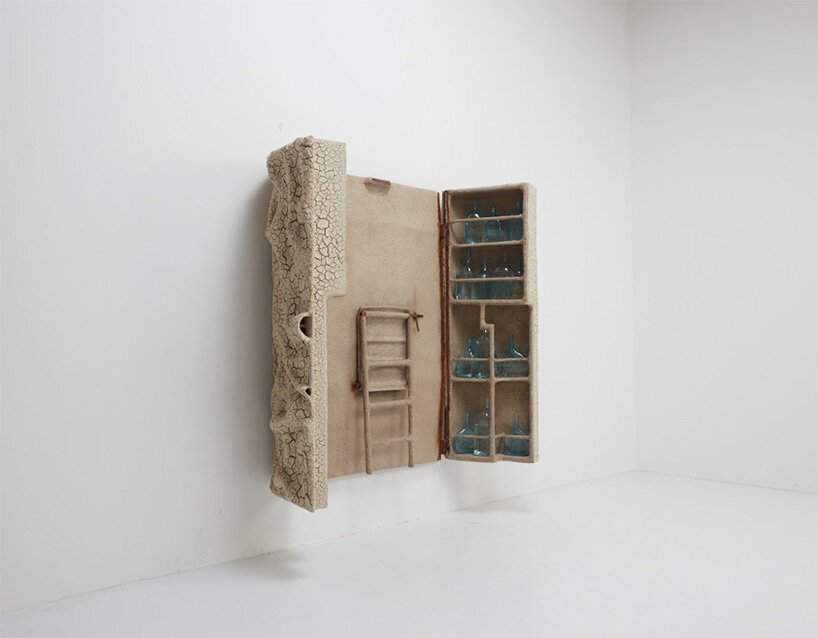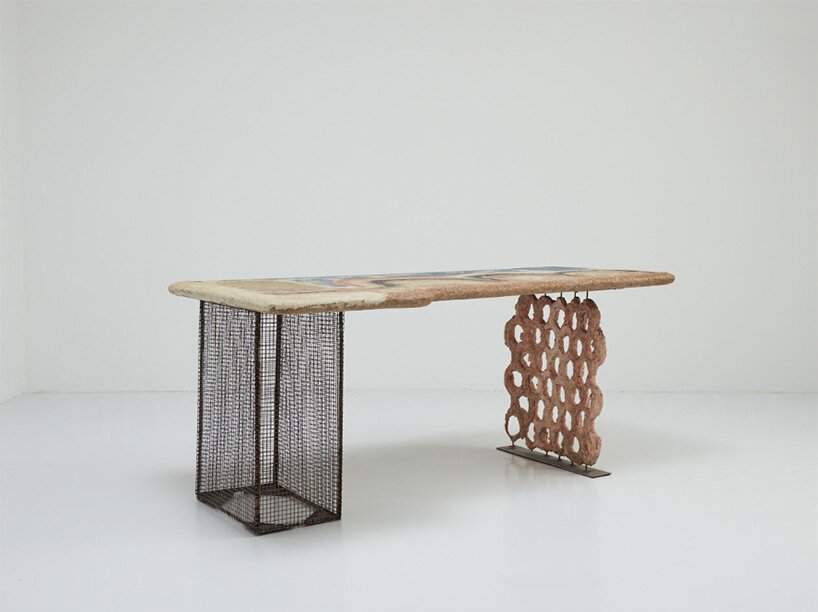 project info: 
name: Nacho Carbonell Inaugural Exhibition
artist: Nacho Carbonell
location: Carpenters Workshop Gallery, 7070 Santa Monica Boulevard, West Hollywood, CA
dates: 25th Jun 2022 – 9th Sep 2022