As an addition to the Chengdu National Giant Panda Research and Breeding Center in China, EID Architecture builds four panda pavilions.
EID Architecture skillfully creates four "Panda Pavilions" as an outgrowth of Chengdu National Giant Panda Research and Breeding Center, China. They are arranged around four open-air circular courtyards that act as outdoor playgrounds and offer a peaceful connection with nature.
The Panda Pavilions deliver a distinctive cultural experience combining entertainment and inspiration to many visitors from across the world.
It has an aim of fostering interdisciplinary cooperation as a care facility, a research lab to house and study pandas' activities, as well as serving the neighborhood for educational and recreational purposes, bringing millions of panda lovers to the campus each year.
Furthermore, the Panda Pavilions are circular structures that are part of the Chengdu National Giant Panda Research Base.
Pavilions produce an immersive exploration and discovery experience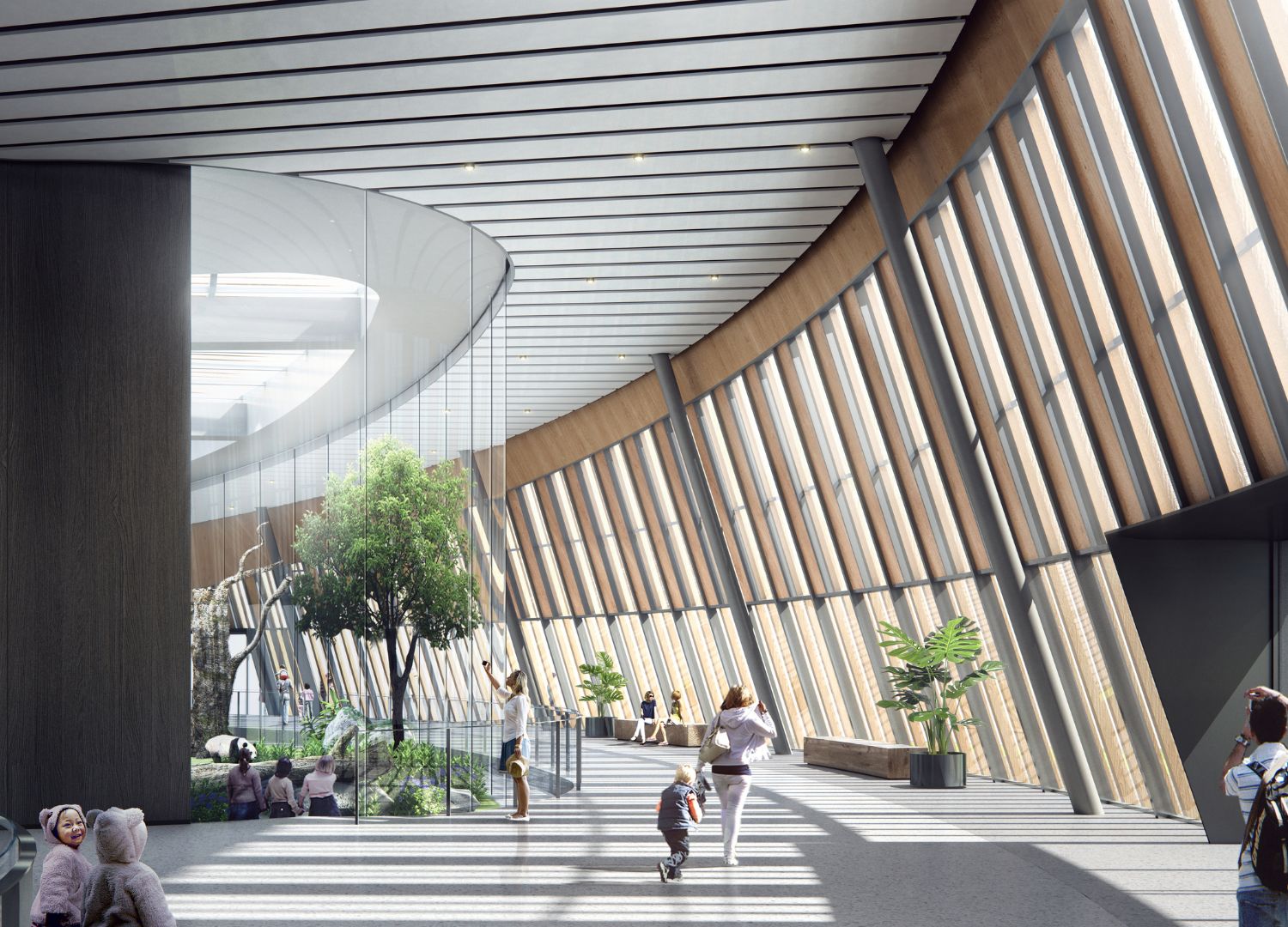 These biophilic homes are in the woods, embracing their natural environment and blending in with the terrain of the park.
"The Panda Pavilions' design combines elements of land art, architecture, and landscape. The proposal prioritizes an animal-friendly environment to reduce the alienation of ecology, says Ping Jiang, Design Principal EID Architecture, even if it offers tourists a pedestrian-friendly navigation experience.
Moreover, these pavilions are a synthesis of architecture and landscape to provide guests with an immersive experience of exploration and discovery. They had an inspiration from the natural scenery of Chengdu's plains.
Cast-in-place concrete walls and pressure-treated cedar wood panels are expertly incorporated into its conceptual, minimalist facades.
The structures also include water nozzles surrounding the pavilions to produce a fine mist for panda-friendly humidity and temperature.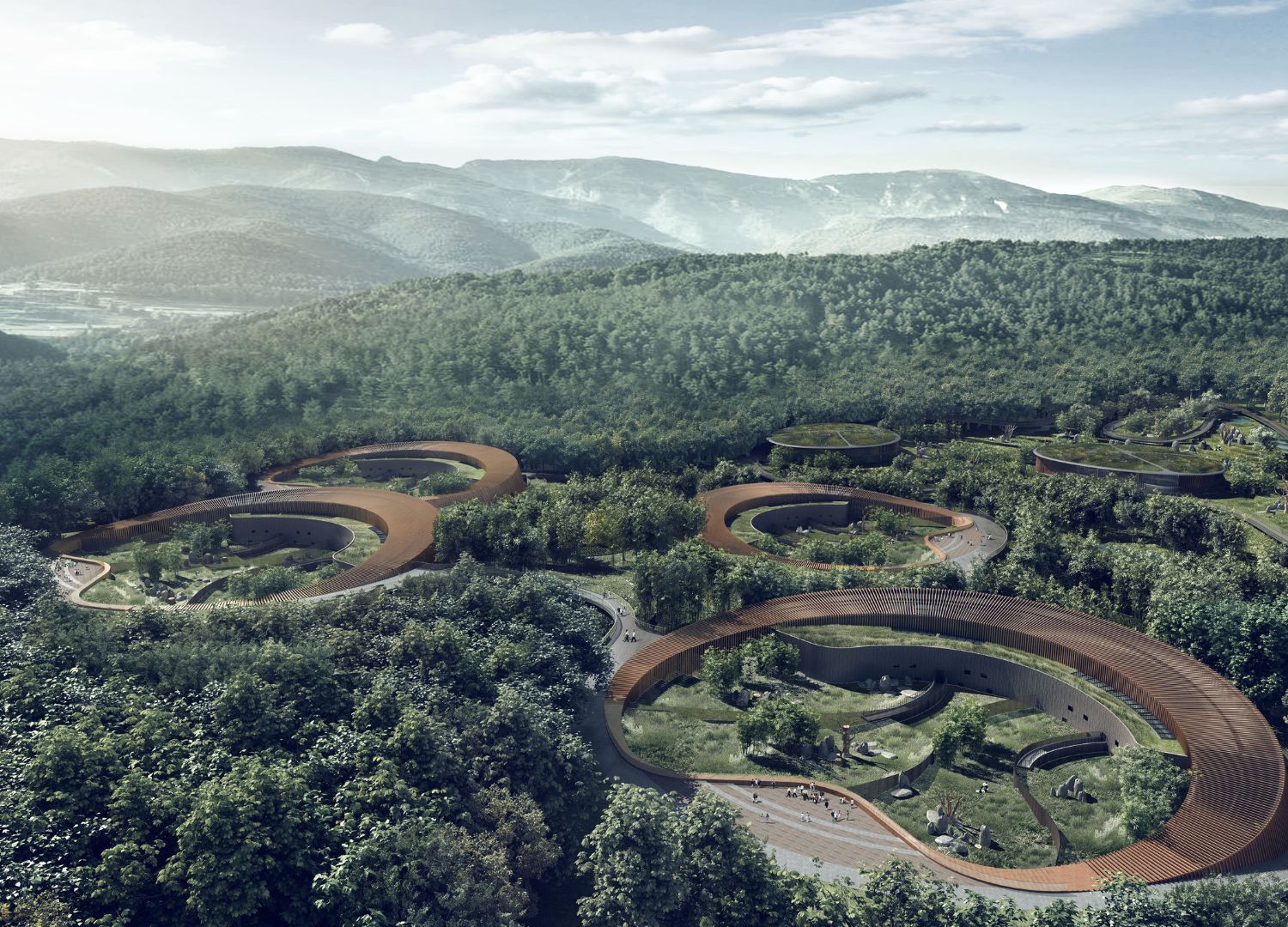 Finally, read more on Archup:
Call for Entries: Design with Nature Contest – Responsive Cities 2021