We will share with you exclusive information and wonderful photos of the places we will visit, and we will show you historical and cultural details that will add to your experience as an architectural tourist. You'll also find directions on how to get to these destinations and nearby places you can visit during your trip.
We look forward to joining you on these exciting architectural journeys and providing inspiration to all architecture and design enthusiasts. Please join us on your journey of discovery and enjoy learning about the most prominent architectural landmarks around the world with a unique architectural perspective
In each topic of the "Architectural Tourist" series, we will take you on a distinctive tour to an exceptional architectural destination in one part of the world. We'll give you an in-depth look at the local architecture and unique designs that characterize these places, highlighting the artistic and cultural details that make each architectural destination unique.
Paris: Capital of architecture and art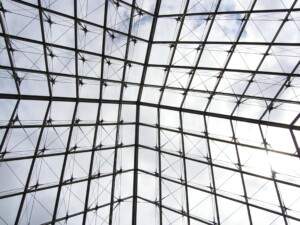 introduction:
Paris, the City of Lights, is not only the capital of France, but also a meeting place of culture and arts and a unique urban center. By 2023, the population of Paris is estimated to be 2.2 million, divided into more than 20 distinct neighbourhoods.
Louvre:
The heart of art and history beats in the Louvre, which is one of the largest museums in the world. It attracts more than 10 million tourists annually, and contains more than 380,000 works of art. In addition to the aesthetics of paintings, architectural design arouses the interest of millions, as it mixes classicism and modernity.
Number of neighborhoods:
Paris is divided into 20 districts, and each district has its own character. Each district forms a group of small neighborhoods that add diversity to the city. From Montmartre to the Latin Quarter, each neighborhood tells a distinct urban story.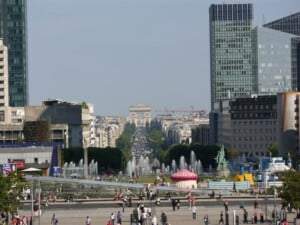 Architectural tourism:
Thanks to its magnificent architectural design, Paris is a popular destination for tourists. This includes the Eiffel Tower, which receives more than 7 million visitors annually, and the Notre Dame Cathedral, which sees millions of visitors annually. These landmarks reflect the uniqueness of architecture in Paris.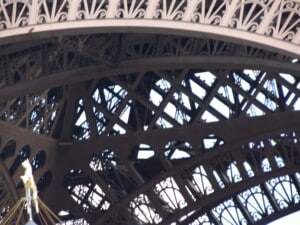 Hadra experience:
Thanks to the advanced transportation system, visitors can explore Paris with ease. With its subway, buses and sea transportation, the city offers a unique urban experience. The streets full of life reflect the spirit of the city and its architectural lifestyle.
The future of architecture in Paris:
While Paris retains its rich architectural history, it looks to the future with modern eyes. New projects and innovations are evident in modern architecture, where new buildings reflect a balance between modernity and tradition.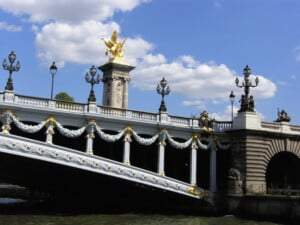 Conclusion:
Paris is a thriving metropolis that continues to captivate architecture lovers across the world. No matter where you turn, the city's buildings are marked by originality and modernity that come together in perfect harmony, offering a truly spectacular experience. From the unparalleled paintings of the Louvre to the distinctive aesthetics of its famous neighbourhoods, Paris is impossible to forget for anyone with an architectural appreciation. Not only does the city continue to awe and amaze visitors, its iconic landscapes have also become a source of inspiration for architects and artists alike.
architectural tourist KAFD and Riyadh: A journey between creativity and modern architecture