Architects: Want to have your project featured? Showcase your work through Architizer and sign up for our inspirational newsletter. 
Busy lifestyles have increased the need to disconnect and retreat to nature. Many homeowners in the US have deferred to the expertise of landscape architects to craft verdant spaces behind their homes. Some individuals have turned to exotic plant species and workout spaces whereas others have turned to minimal fireside seatings to enjoy quiet evenings. There are also homeowners who have used the land at their disposal to grow their own produce, which can later be prepared and served in outdoor kitchens and dining areas. Whether it is a poolside lounge or a desert oasis, these homes certainly make staycation a tempting choice.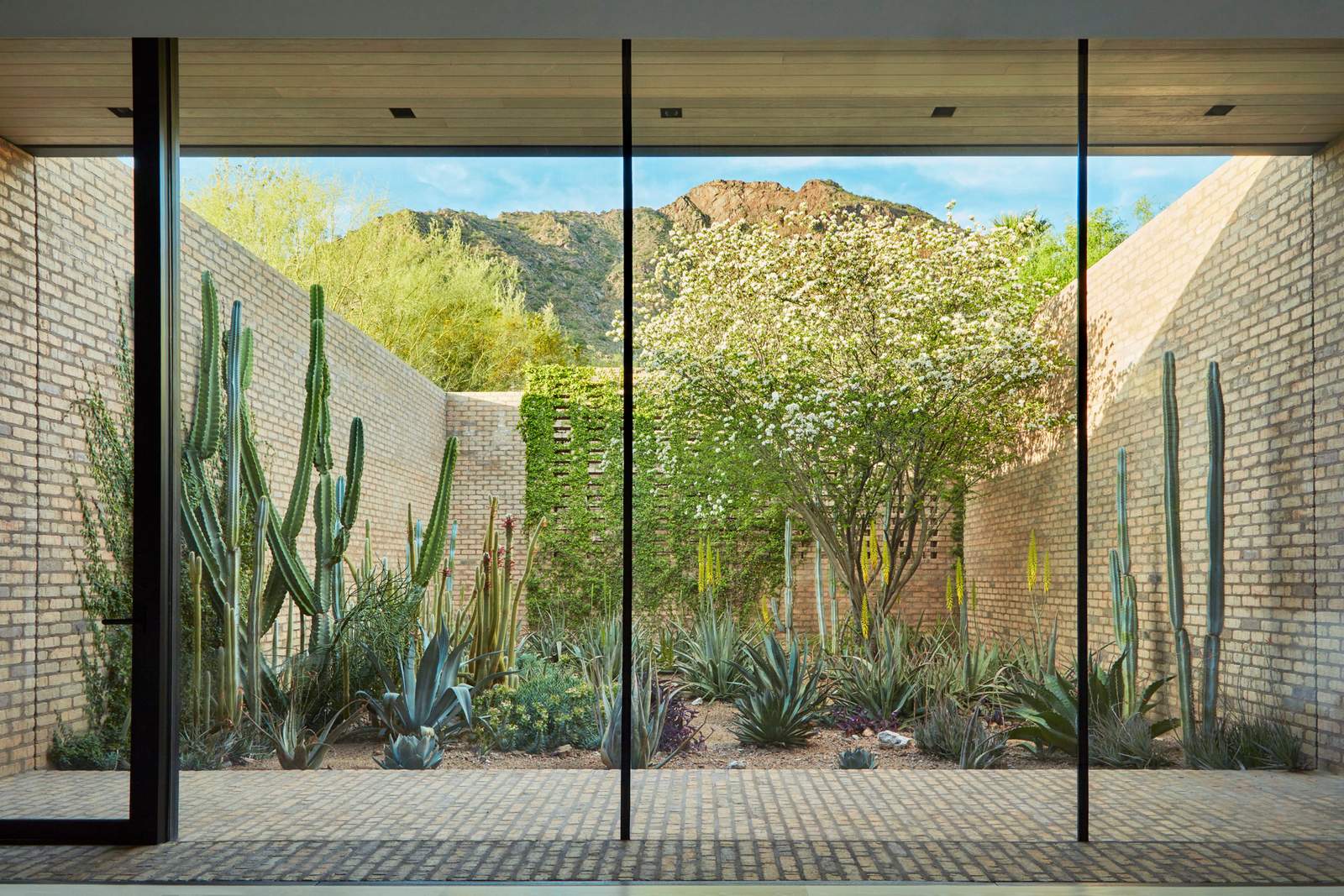 Ghost Wash by Colwell Shelor Landscape Architecture, Paradise Valley, Arizona
Jury Winner, 2021 A+Awards, Landscape & Planning – Private Garden
Desert conservation advocacy and sustainability are two core pillars of this project. The studio replaced the original water-intensive plant layout with curated cacti, wildflowers and grasses native to the land. Each window frames a unique composition of desert plant life, much like a gallery. Furthermore, there is a balance of vivid greens and subtle colors that brightens this landscape throughout the year. The site also has a central core, titled Ghost Wash, that collects stormwater for irrigating the garden and surrounding natural vegetation.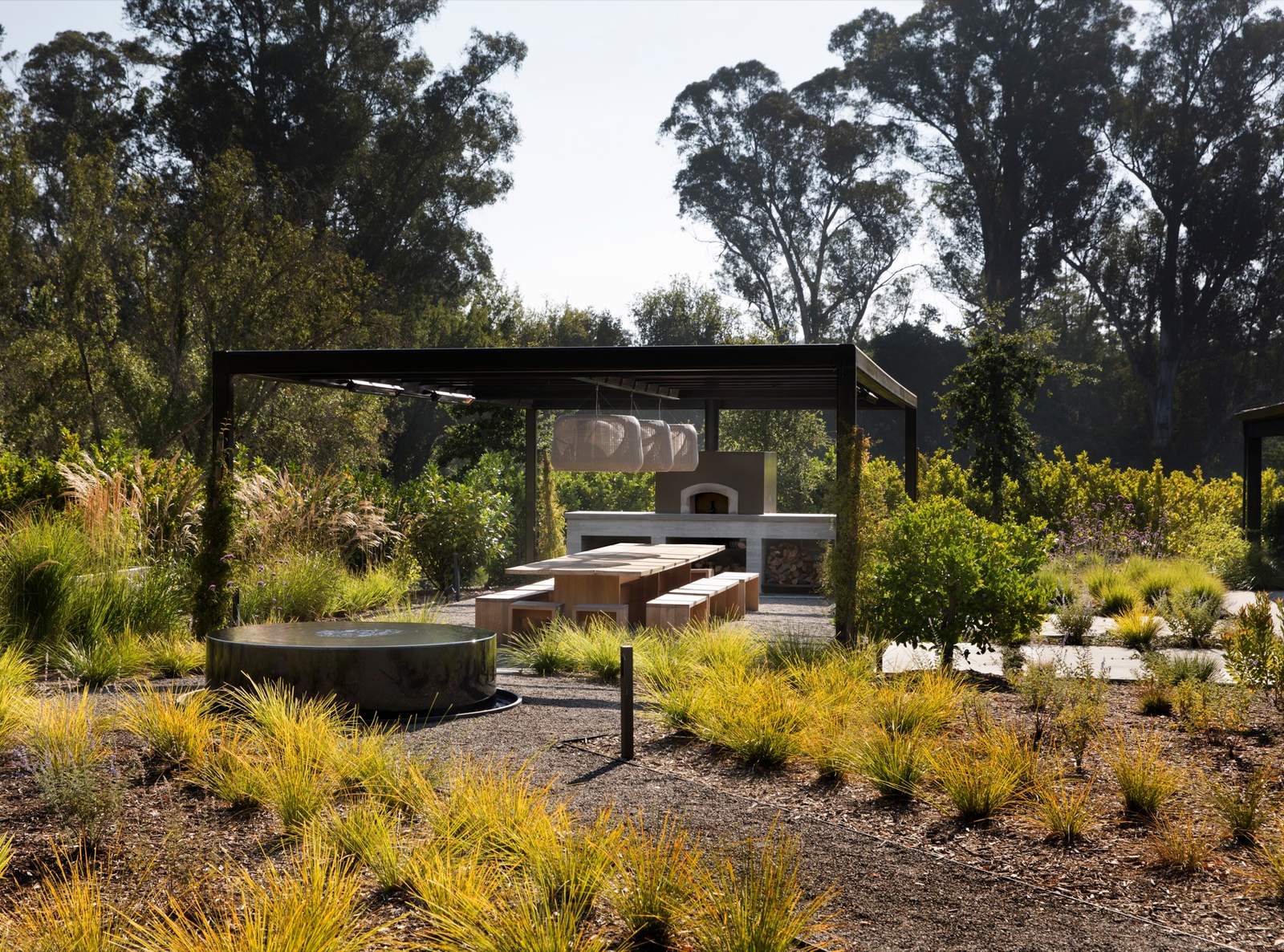 Farm to Table by Arterra Landscape Architects, Woodside, California
Jury Winner, 2018 A+Awards, Landscape Design – Private
Unlike a traditional garden, this space focuses on food production and creating a unique dining experience. Several planters are laid out in a grid in the production garden. Nearby is a pizza oven and an outdoor eating area, ensuring that cooking and serving can happen in the same space. There are numerous edible plants across the site so that younger members of the family can indulge their curiosity and learn more about how food is grown or just grab a bit as they run around the property. Another part of the garden features a poolside dining area and kitchen, an orchard, a chicken coop and a fire pit patio.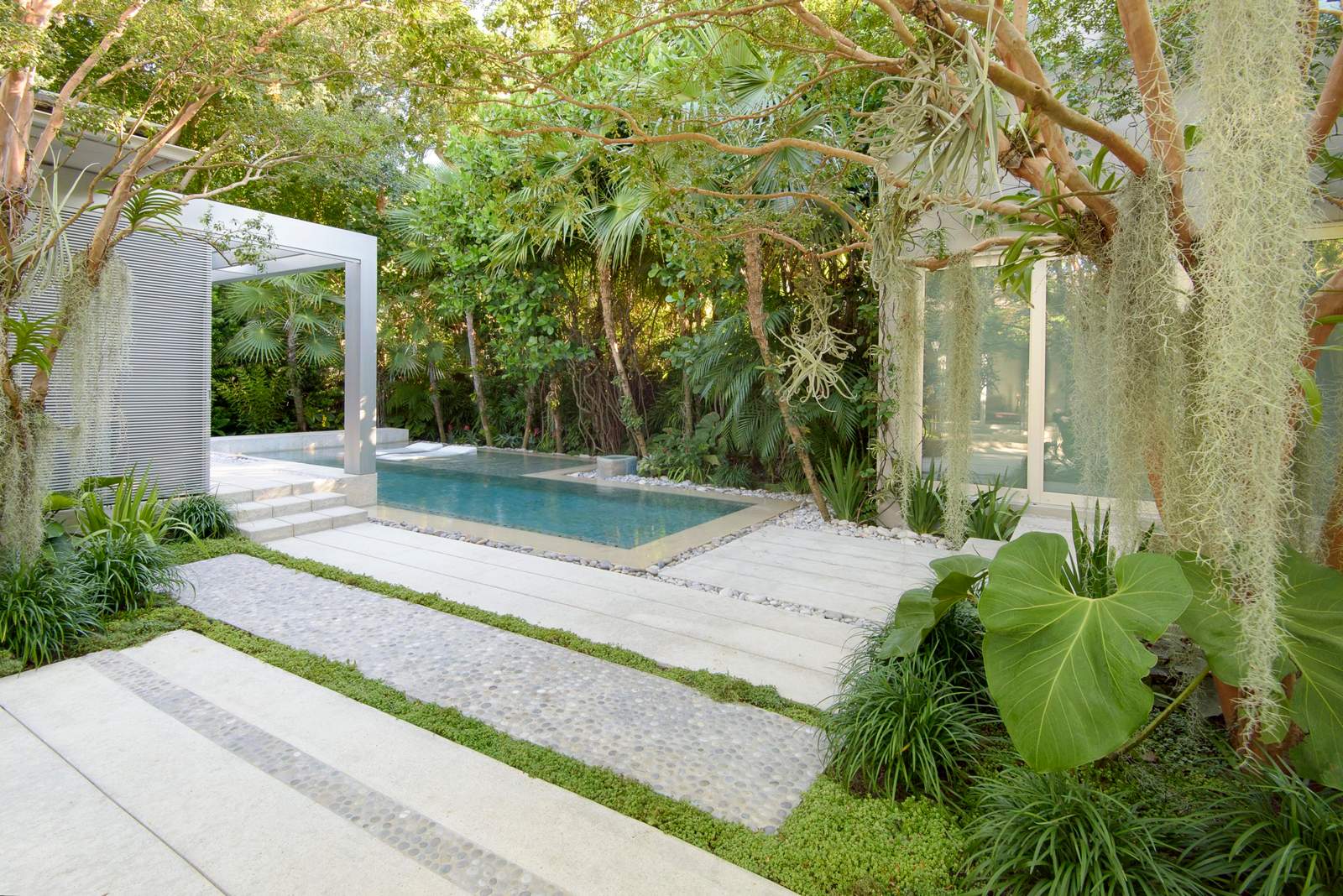 Miami Beach Garden by Raymond Jungles, Inc., Miami Beach, Florida
The clients wanted to feel like they were living in a treehouse. A forest-like sanctuary was achieved by planting indigenous species that created a privacy barrier around the house. These include Gumbo Limbo, Jamaican Caper, Marlberry, Silver Saw Palmetto, Golden Creeper and Coontie. Water is also introduced to the site through a pool as well as a reflection pond. Corner windows, large openings and an overhang help create a buffer space around the home and also increase the connection with the jungle outside. Connected to the garden are a cabana bath and massage pavilion that has replaced the previously existing equipment area.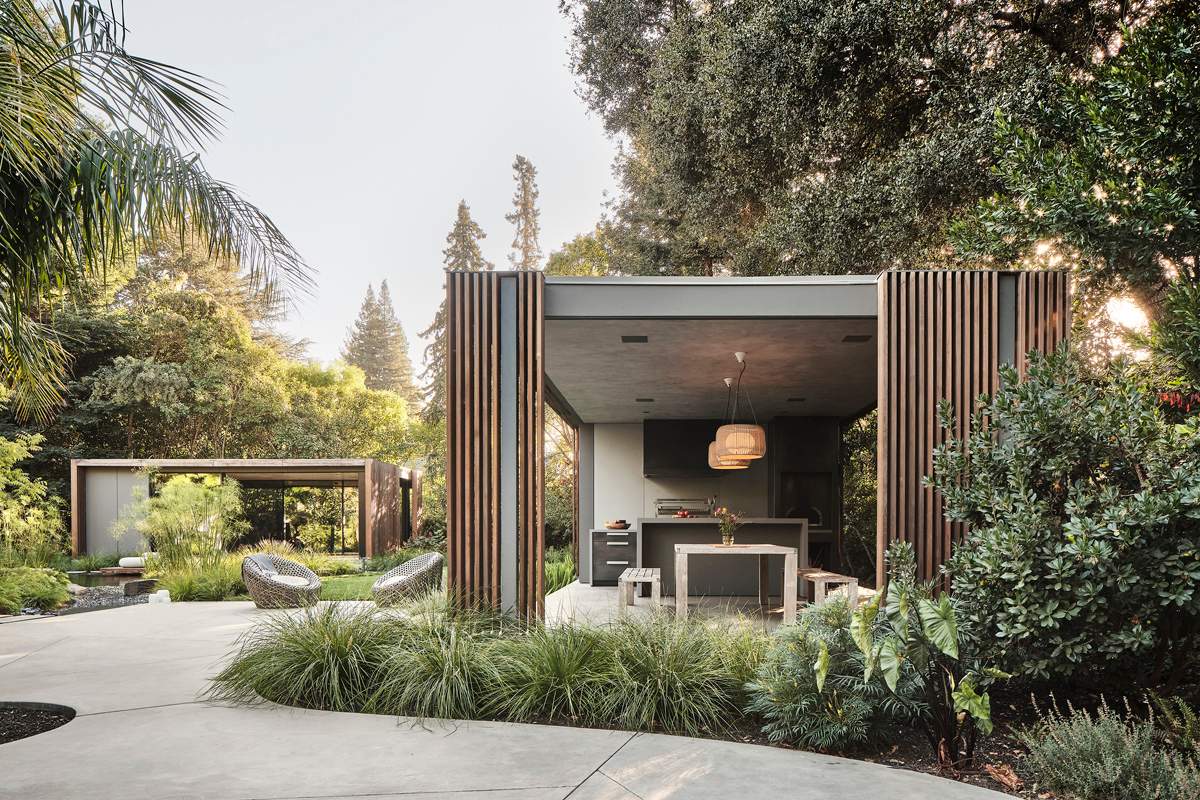 Atherton Pavilions by Feldman Architecture, Atherton, California
The project comprises a set of two pavilions that are united by form and materiality. One houses an outdoor kitchen and dining area and the other is a space for exercise or quiet contemplation. The meditation room extends outwards with a deck overlooking a shallow water body. Similarly, the kitchen is adjacent to an organic-shaped pool and lounge area. This dining space is equipped with a wood-fired oven, grill, refrigerator, storage and a dining table. Both pavilions are covered in Alaskan Yellow Cedar screens to create privacy without closing the structure entirely. As the wood weathers over time, the pavilions will be more integrated into their surrounding landscape.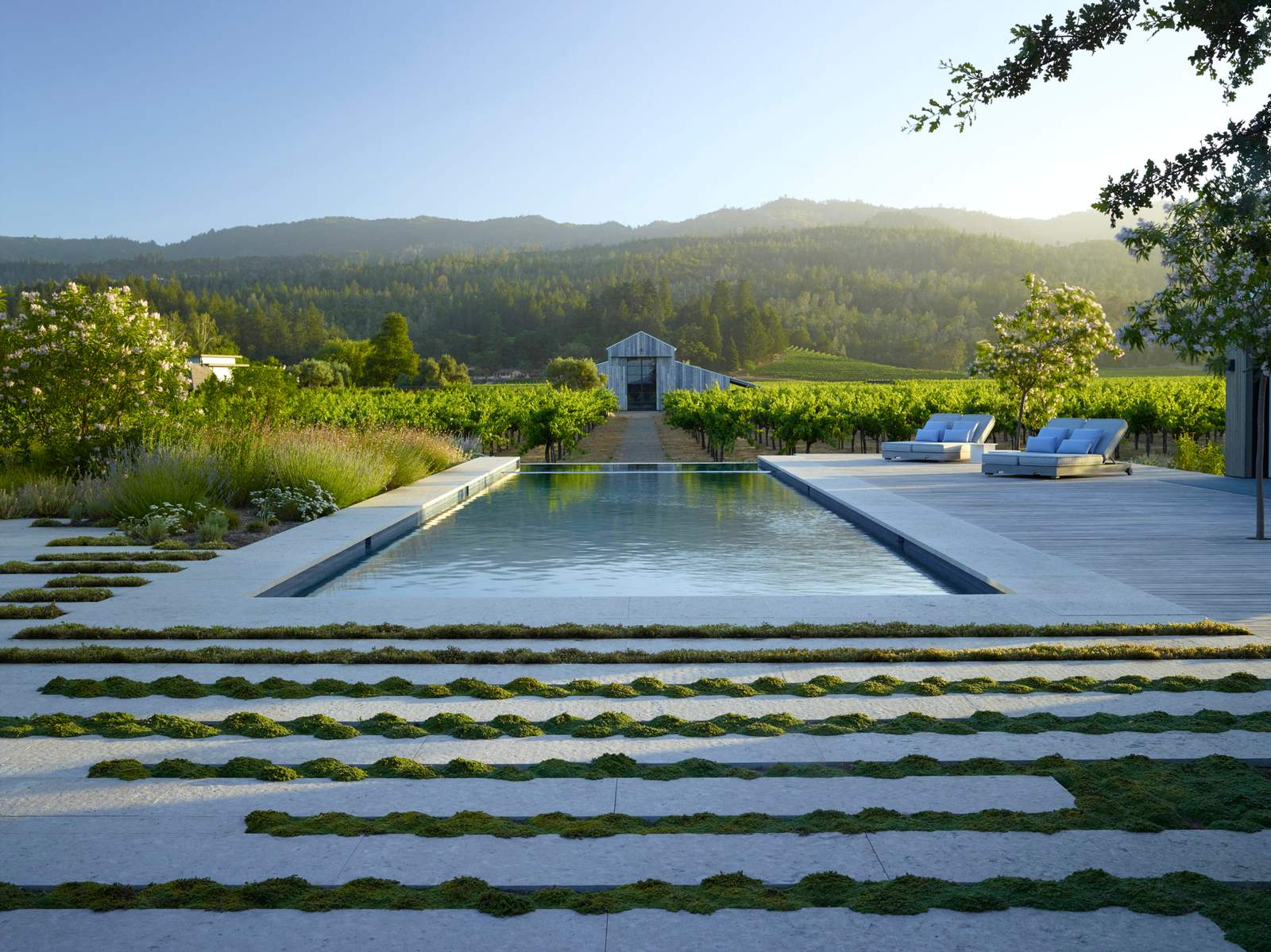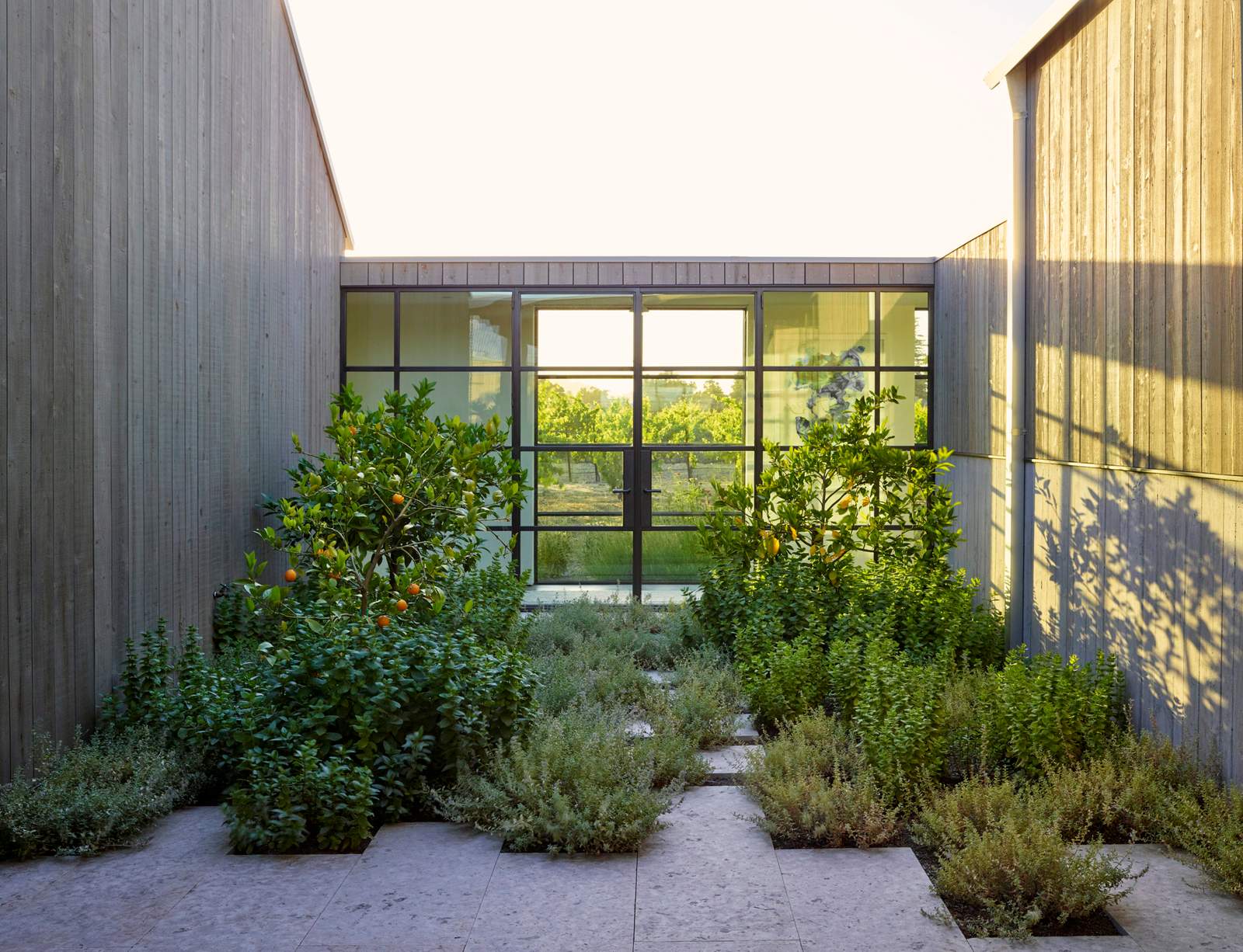 Zinfandel Lane by Surfacedesign, Inc, St. Helena, California
Visitors encounter nature as soon as enter the property. Olive trees skirt the driveway that leads to an oak-tree-lined entrance edge; here, a heritage oak acts as a guide for the central axis of the property. Reclaimed wood is used across the site to tie the scheme together. The larger trees are framed by seasonal plants like Nepeta, Little Bunny, Agastache, Perovskia, Lavender and Guara to add color and dimension throughout the year. The design also includes a pool and patio surrounded by citrus and mind plantings to create a rejuvenating space.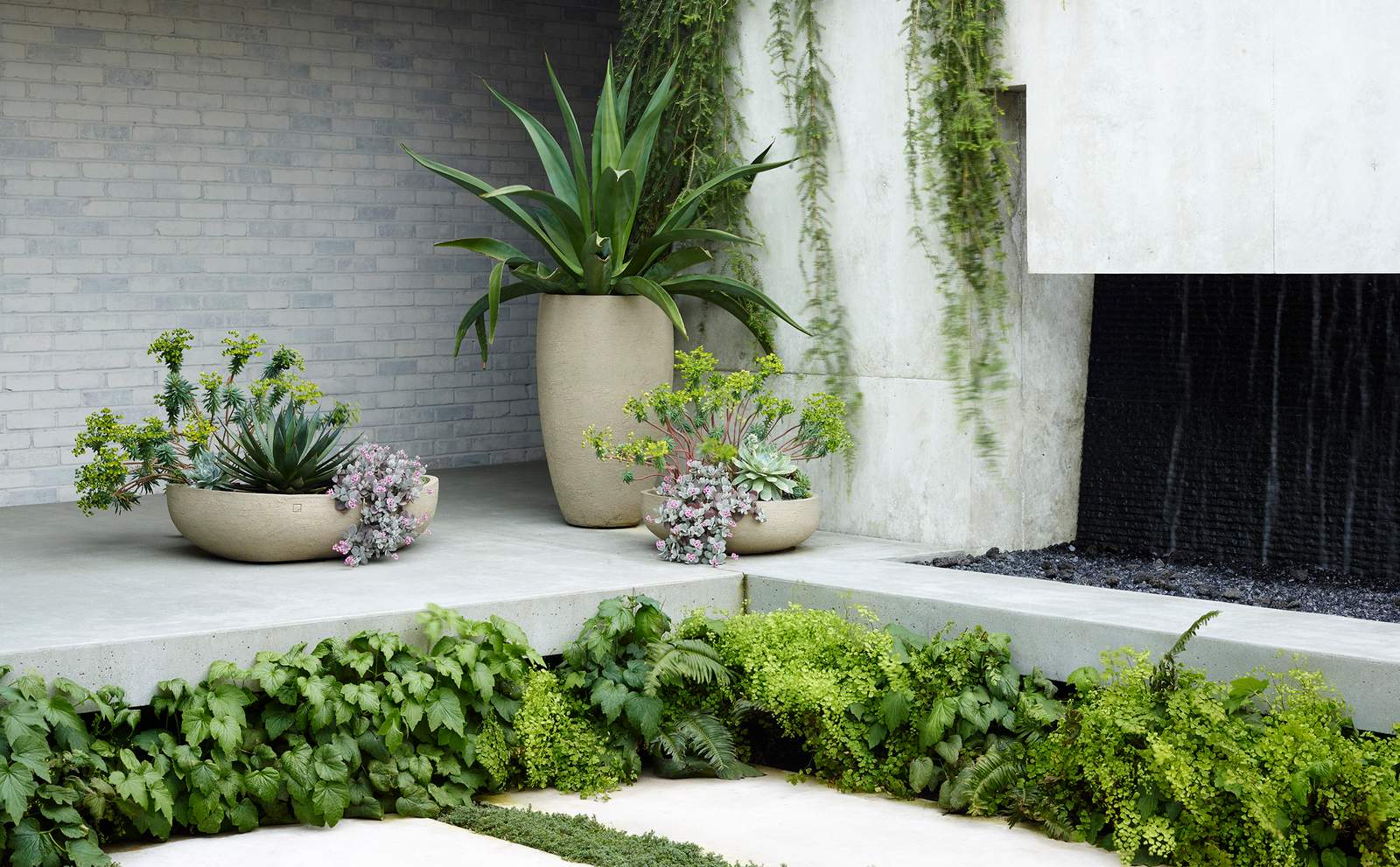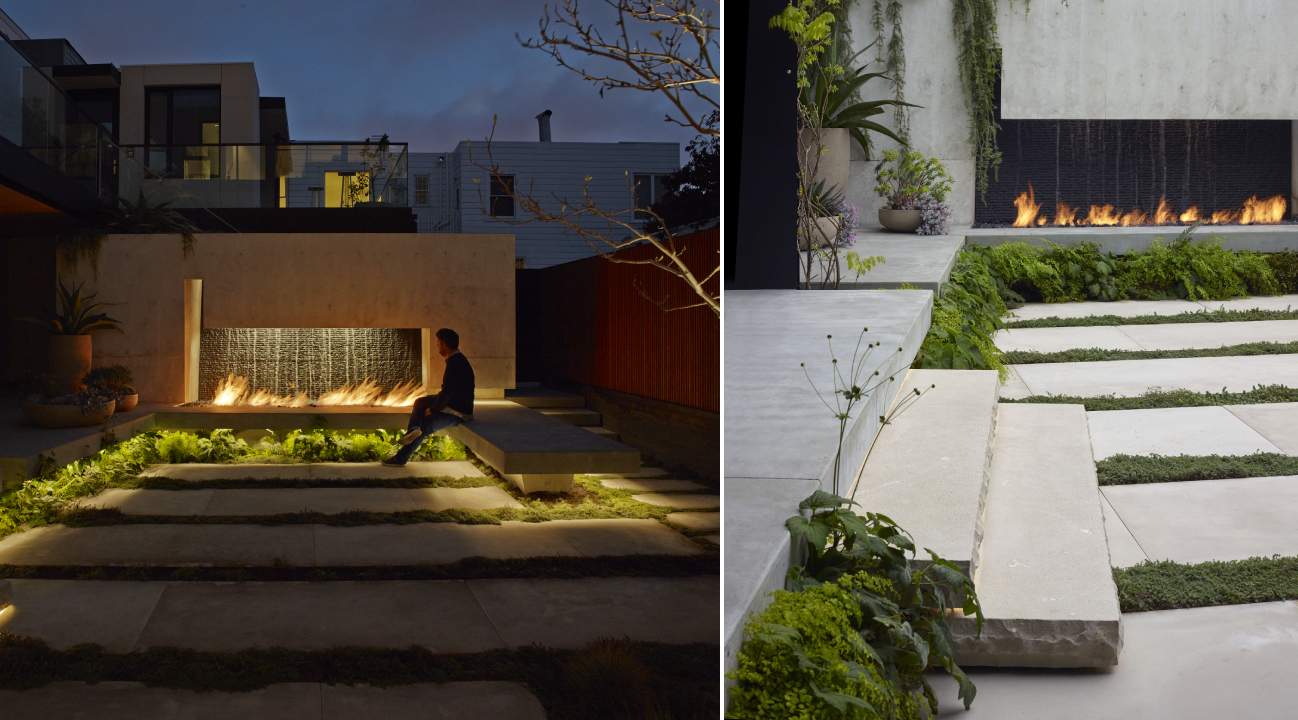 Butterfly House by Surfacedesign, Inc, San Francisco, California
This home shows how even a small backyard can be turned into a beautiful meditative space. The living area is extended outwards with a series of large steps that manage the site's contours and wrap around the patio. This patio extends into an l-shaped seat that appears to float on a bed of ferns and Japanese anemone. A white concrete hearth with a black basalt fountain at its back adds an element of intrigue and warmth to the space.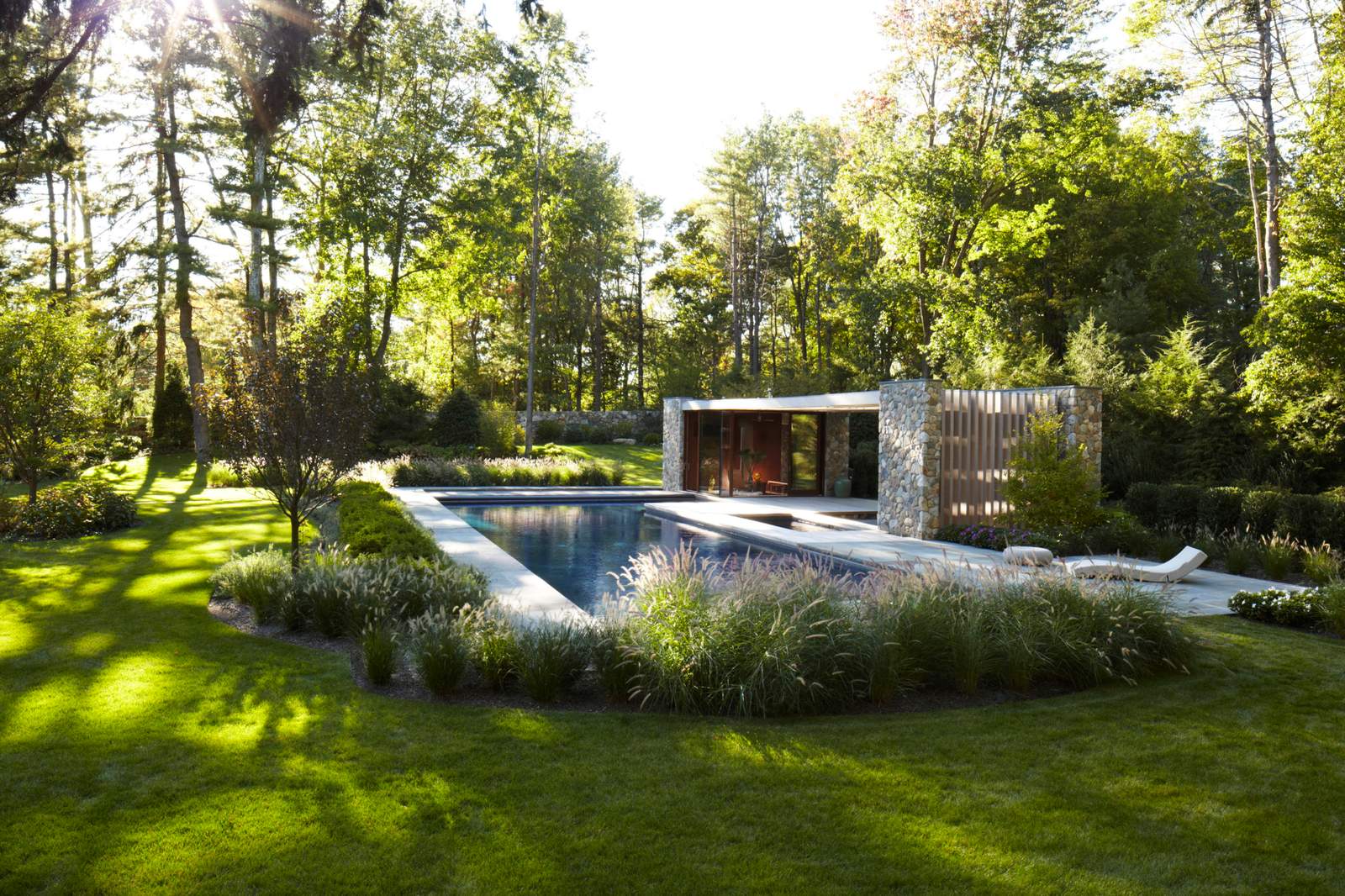 Westport Poolhouse by SPAN Architecture, Westport, Connecticut
At the owner's request, the firm incorporated a pool, koi pond, hot tub and pool house as part of the design. The outdoor relaxing space is held up by stone walls topped with long cedar beams. The texture of this structure reflects the materials used in the main house. Part of this pool house is completely enclosed to create a shower and changing area. The structure also includes a sitting area that can be closed off by glass panels in case of unruly weather.
Architects: Want to have your project featured? Showcase your work through Architizer and sign up for our inspirational newsletter. 
The post Personal Paradise: 7 Secret Gardens Built In American Backyards appeared first on Journal.