Rebar… its types and grades,
Rebar or steel reinforcing bars are used to improve the tensile strength of concrete, as concrete is very weak in tensile, but strong in compressive.
Steel is used only as rebar, because the elongation of steel due to high temperatures, (the coefficient of thermal expansion), is approximately equal to that of concrete.
Rebar grades with different symbols
Below is a table showing grades of rebar in different symbols
| | | | |
| --- | --- | --- | --- |
| American Standard (ASTM A 615) | Euro Standard (DIN 488) | British Standard BS4449: 1997 | Indian Standard (IS: 1786) |
| Grade 75 (520) | BST 500 S | GR 460 A | Grade Fe – 415, Fe – 500, Fe – 500D |
| Grade 80 (550) | BST 500 M | GR 460 B | Grade Fe – 550 |
Types of reinforcing steel bars
The main types of steel bars used in construction are as follows,
Mild steel strip
The surface of the light steel bars is monochromatic and round, and they are available in different sizes from 6mm to 50mm.
They are used in concrete for special purposes, such as nails at expansion joints, where rails must be slid into a metal or paper sleeve, for shrinkage joints in roads and driveways, and for shaft screws.
It is easy to cut and bend without any damages.
For structural buildings such as bridges and other heavy structures, mild steel bars are not recommended due to the lack of significant bonding between concrete and steel, slip and strength.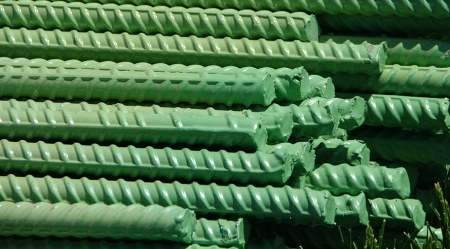 Light Steel Bar Grades
Light steel bars
Grade 1 light steel bars designated as Fe 410-S or Grade 60.
Grade II light steel bars designated as Fe-410-o or Grade 40.
Medium tensile steel bars specified with iron-540-w-ht or grade 75.

Deformed steel bars
It has ribs, lugs, and indents on the surface of the bar, reducing the major problem of slipping mild steel rod.
Good bonding is achieved between concrete and rebar, as the tensile properties are higher compared to other rebar.
These bars are produced in sections from 6mm to 50mm dia.
Types of deformed steel bars
TMT rods (Thermomechanical Treated Rods)
These are high-strength heat-treated bars used in reinforced concrete concrete (RCC).
It is the latest tradition in MS steel bars, with superior properties such as strength, ductility, weldability, bendability and the highest international quality standards.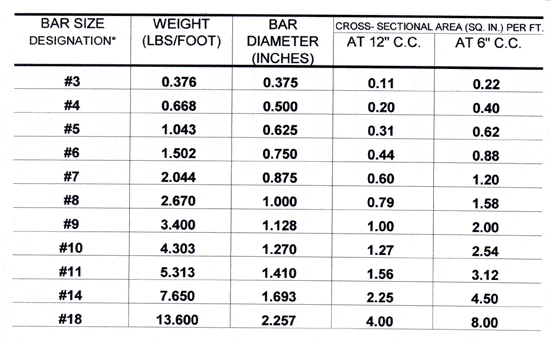 Characteristics of TMT . Rebar
Better ductility and malleability
Earthquake resistance
Ordinary electrodes used for welding joints
Has more bonding strength
High yield strength and stiffness
Corrosion resistance
High thermal resistance
Economical and safe to use
Does not cause strength loss in welded joints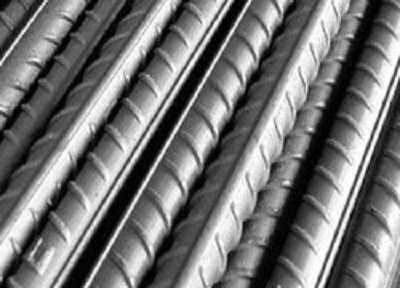 High strength deformed bars
Bars are high strength, cold-rolled steel bars with lugs, ribs, protrusions or deformation on the surface.
They are widely used and mainly for reinforcement purposes in construction.
These bars are produced in sizes or sections with a diameter of 4mm to 50mm.
Characteristics of HSD Rebar
Low Carbon Value HSD rods have a low carbon level, resulting in ductility, strength and good weldability.
Superior Bonding Strength HSD bars are known for their excellent bonding strength when used with concrete.
Weldability, as these rods have a low carbon content, they have 100% weldability compared to conventional rods.
High Tensile Strength HSD bars have high tensile strength, they save a lot of assets in the construction process, where a lot of bending and re-bending is required.
Wide Application Scope these bars have a wide application range as in the construction of residential, commercial and industrial structures, bridges, etc.
Good flexibility, minimum weight and maximum strength, suitable for both compression and tensile reinforcement.
Other types of rebar
There are different types of rebar, depending on the type of material used to produce rebar
European rebar
European rebar is made of manganese which makes it bend easily.
It is not suitable for use in areas subject to extreme weather conditions or geological effects, such as earthquakes, hurricanes or cyclones, and has a low cost.
Carbon steel rebar
It is made of carbon steel and is known as Black Bar due to its carbon colour, but the main drawback of this iron is its corrosion, which negatively affects the concrete and structure.
The ratio of tensile strength to value makes this type of choice.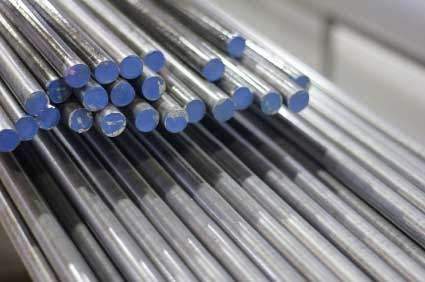 Epoxy coated rebar
It is black rebar with an epoxy coating, and has the same tensile strength, but is 70 to 1700 times more corrosion resistant.
But epoxy coatings are very delicate, which means that the more damage the coating takes, the lower its resistance to corrosion.
Galvanized steel reinforcement
It is forty times more wear-resistant than black rebar, and it is difficult to damage the coating of tungsten steel Galvanized armature.
Therefore, its value is greater than that of epoxy-coated rebar, which is about 40% more expensive than epoxy-coated rebar.
Glass fiber reinforced polymer (GFRP)
It is not permissible to bend this type of reinforcing steel bars, because it is made of carbon fiber, and it is characterized by high resistance to corrosion, but it is expensive compared to any other type.
Stainless steel rebars
The most expensive type of rebar around, priced at about eight times the price of epoxy-coated rebar.
It is also the best rebar available for most projects, but using this type in all but unique circumstances is often overkill.
It is 1,500 times more wear-resistant than black bar, and is also more wear-resistant than any other type of steel rebar.