Tie is a unique stool by Deniz Aktay that only makes use of three interlocking strips of warm wood. It had inspiration from the expanded sides of a triangle.
Effortlessly enriching both classic and modern interiors – Germany-based designer Deniz Aktay presents 'Tie'. It's a stool that utilizes three strips of wood with its design evolving from the extended sides of a triangle.
"During my studies and work experience – the detailed aspects of creating have been vital in my creative process. The more I focused on making furniture and objects, the more my enthusiasm grew!
Good design for me is finding the right harmony between material, proportion, and functionality. Considering all these aspects – crafting a new piece is an interesting challenge every time!" says Aktay.
With Tie – its three bent plywood strips seamlessly lock into each other, creating a minimalistic tripod form that one can comfortably sit on and its inclining legs additionally let one conveniently stack them together.
"Fabricating this product requires only a few easy steps –  where you can split the three plywood strips into 6 total parts" he adds.
The interesting bare simplicity of this stool is where its appeal lies.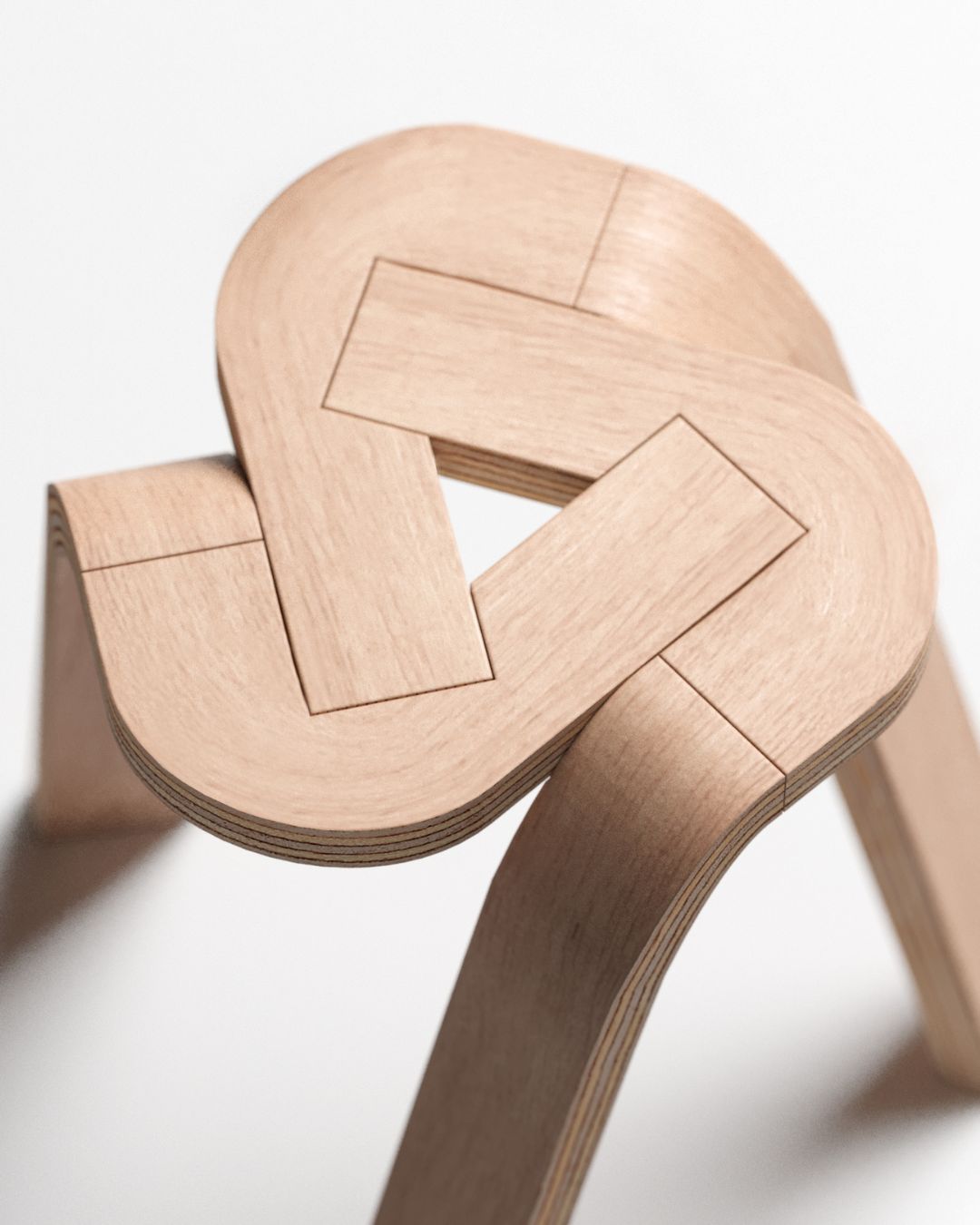 These individual parts are skillfully formed using high pressure and temperatures that cause the plywood to bend and brilliantly retain its shape.
Mortise and tenon joints make them interlock into one another smoothly and firmly.
Sustainable and resource-efficient – this one-of-a-kind object with its soothing Scandinavian aesthetic can be flat-packed and assembled easily and quickly.
Due to the simple wooden joints, there are tools necessary to join the three legs with their seating elements together.
"With this design, I truly tried to create something which reminds us of a classic wooden stool but by bending and curving each leg I wanted to add a special touch of complexity and modernity," he says.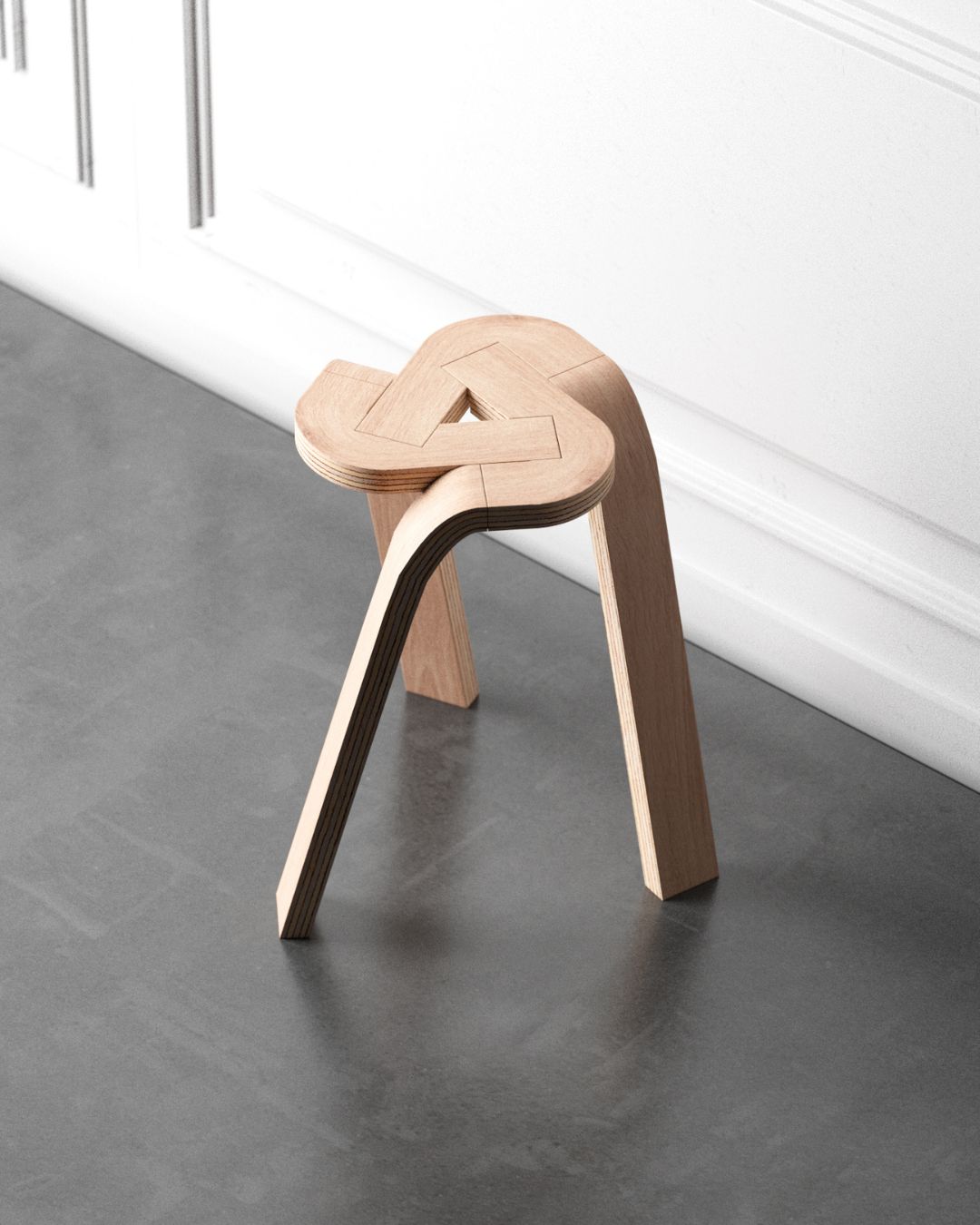 Finally, read more on Archup: