About Us
ArchUp is a non-profit organization that aims to spread the architectural culture in both English and Arabic. It is considered the best friend of every architect, designer, urban planner, artist, or even student. We strive to create buildings that serve as catalysts to enhance social change. The main purpose of this website is to share architectural knowledge and creativity, hoping to make a positive impact.
Who Are We?
We simply are a unique architectural site that promotes awareness about how important architectural competitions are for the Arab community. Our site is for everyone interested in architectural publishing and organization. You can easily find the architectural competition time and the geographical location in Competition and lists of events. Also, under the news section, you can keep track of all the architectural events and activities from around the world.
Architecture Characteristics
Here are some characteristics that made us choose our resonant name:
ARCHUP = Archive
ARCHUP = Breasts up in the chest area
ARCHUP = Advancing Architecture
Key Features:
Register an account – to post and manage news, contests, and event postings.
Discuss any contest, event, or news item with other users.
Hosting Architectural Competitions
We invite you all to host your competition(s) on our website. We are looking forward to expansive growth in the field of architecture, which is one main reason you should host with us. To do so, you are more than welcome to contact us at up@archup.net.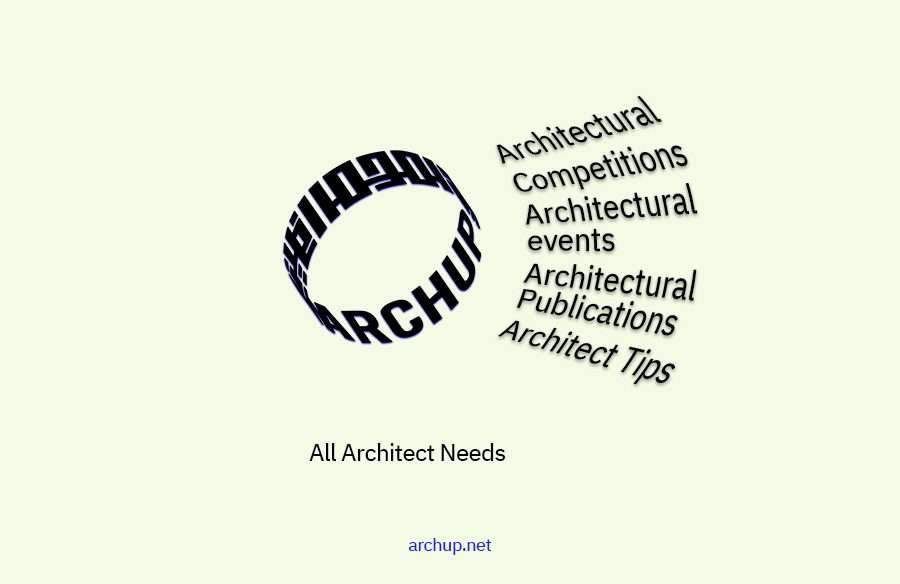 Regardless of the other architectural platforms and sites that use the Internet for profit and advertisements, we do not place any paid advertisements, we only search for articles and architectural information and publish them to the visitor without any direction or desire for advertising, because the field of architecture and The design is full of variables. We always strive to be at the forefront and include the largest Arab architectural gathering ever
Since the first day we started publishing articles, we target the Arab audience mainly because they are the fourth largest language in the world, and the architectural materials for the Arab continent are few, weak and non-renewable, making the Arab architect in most cases two years behind on architectural developments. Surprisingly, the goal shifted during In practice, we have found that the large base that we obtain from the United States of America is a very interesting rule that the largest number of our audience so far are from the United States of America, then Saudi Arabia and then Egypt, our team works hard and diligently in order to provide you with all the information and events In the field of design and architecture, both in English and Arabic