Jing-Cyuan Tang's design studio Sunriu expertly crafts the conceptual Air-Shape pendant and wall lamp.
Jing-Cyuan Tang, an industrial designer based in Taiwan who specializes in one-of-a-kind furniture and items, creates the conceptual "Air-Shape" pendant and wall lamp through his company Sunrise.
"I once heard that all you have to do is blow a giant bubble if you want to determine the shape of the wind!
To put it simply, Tang explains, "I just try to look at the bubbles in a new way and I think their ambiguous airy appearance unquestionably makes them fascinating, so I chose to capture exactly this as a design concept.
In the beginning, he cleverly used the bubble blower's round shape as both a visual portal from which the delicate shape subtly emerges and a structure for LED strips, housing the real lighting that creates the ambiance for this eclectic fixture.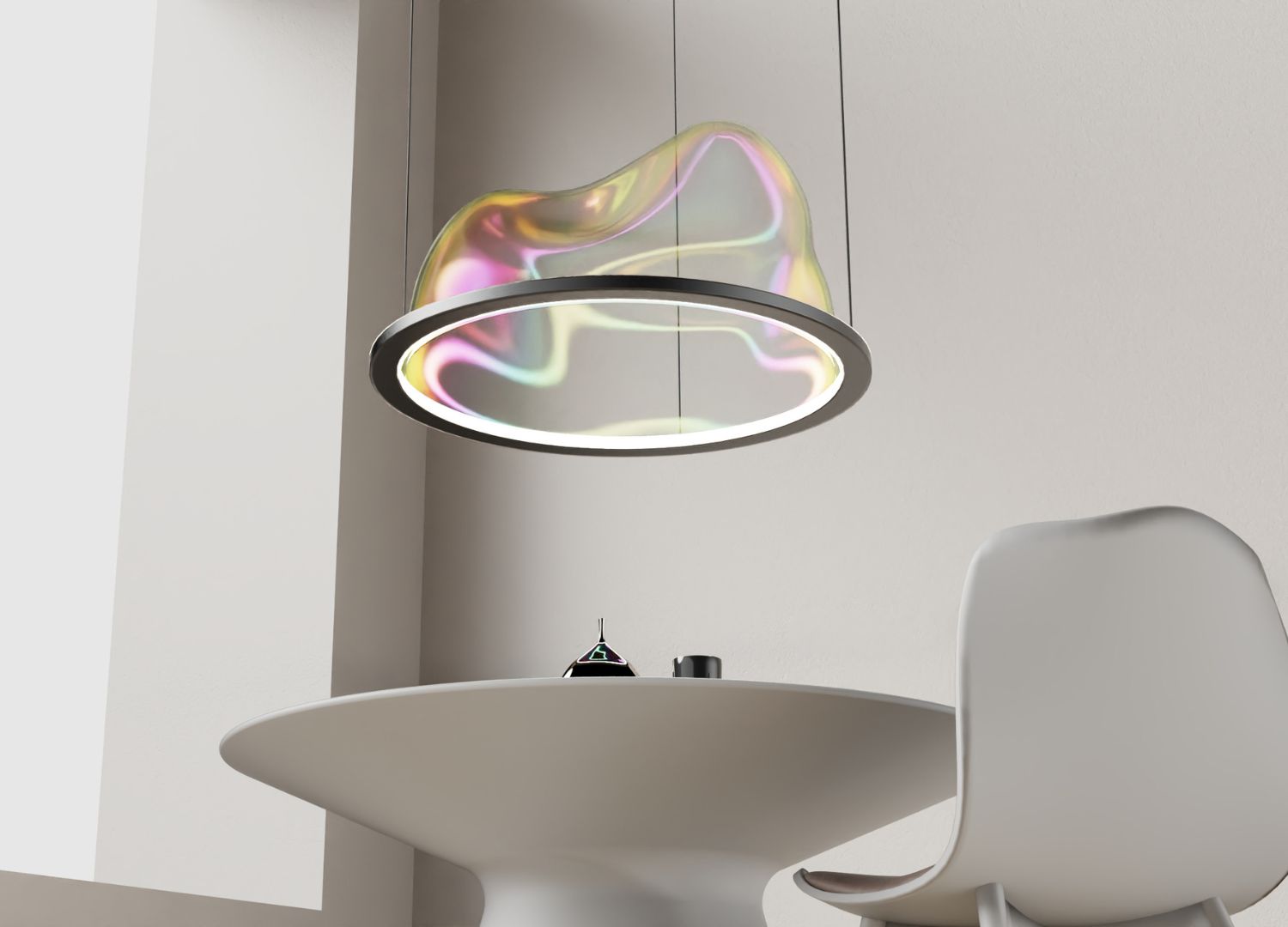 To offer clear, colorful illumination, this minimalist light begins with a metal ring that has been carefully connected with LEDs. The upper portion is then paired with a bubble-like structure.
Since the bubbles are in iridescent glass, Tang continues, "it appears so bright and new. I then started to gently develop the designs to make them look like time froze.
This appealing bubble-like accent captures the light and bounces the rays correctly to give it an astonishing soapy appearance. It does this by beautifully portraying the prismatic properties of the bubble's surface.
The rainbow look produced by the light ingeniously provides a dreamlike aesthetic symbolically. And practically brighten up any living space while effortlessly keeping a whimsical atmosphere.
Read more on Archup:
42000 bamboo reeds used to build a welcome center in Vietnam