FOAID 2023 – New Delhi
November 24 @ 10:00 am

-

December 25 @ 8:00 pm

Free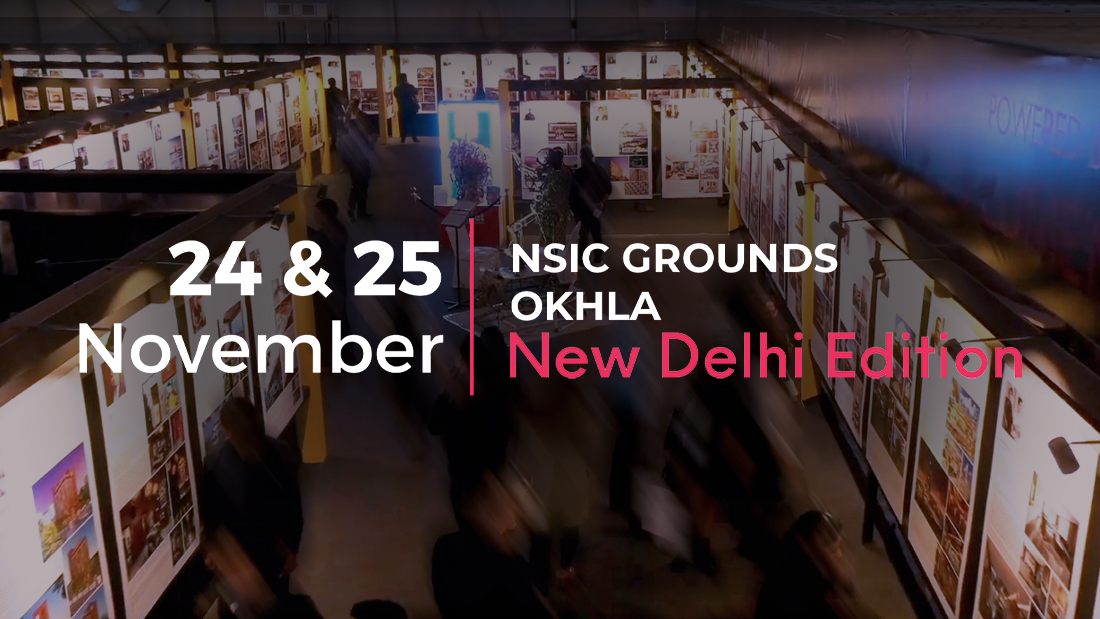 FOAID 2023 began an exciting journey to deliver an extraordinary experience for the architecture and design community in 2014. This platform seeks to bring the design dialogue together, showcasing a range of voices and forms of expression through discussions and conferences. Experience FOAID 2023 this year in New Delhi on November 24th to 25th at the NSIC Grounds, Okhla.
6500+ VISITORS
350+ ICONIC PROJECTS
100+ SPEAKERS
150+ JURY
DESIGN ARENA
Featuring more than 200 extraordinary projects such as constructed, in progress and speculative works, the Design Arena brings to life a captivating design experience. Its expansive 30,000 sq. ft. exposition highlights the most distinguished architectural works of the design industry,. Therefore, enabling an unforgettable exhibition for all to enjoy. All the more thrilling is the incorporation of art and design installations created by talented youngsters, opening up a novel and imaginative world of original ideas and deliberate designs.
DESIGN MANTHAN IN ASSOCIATION WITH CMC
Manthan Design, in partnership with CMC, is an invigorating conference formed to afford visibility to a wide variety of voices and to debate stimulating concepts within the architecture and design industry. With more than 150 speakers, the convention brings together a few of the most innovative minds to initiate meaningful conversations. Through talks, panel discussions, debates, and presentations, architects and designers take us into their works and discuss noteworthy topics.
MERINO ARCHITECTURE IDEAS
The Merino Architecture Ideas is a nation-wide competition intended to acknowledge the progress of the younger generation of designers. It features noteworthy works of budding architects and interior designers through an organized process of live presentations and Q & A sessions with the jury. A panel of Design Professionals, Theorists, Researchers, and Academicians, all coming from different areas in India, are responsible for evaluating the multiple sub-categories in the Architecture and Interior Design domain.
LIGHT FIRST
Light First shines a light on the world of lighting design through curation of thoughtful dialogue by the most knowledgeable and influential designers. It strives to bring ideas and products, as well as talent and design, together. While simultaneously highlighting exemplary ideas and projects. Their unique collection gives credit to the industry's top designers, offers insight into the latest technology and trends, and demonstrates products from leading lighting brands.
EXPRESSIONS
The Expressions Art Installation Competition is a remarkable exhibition consisting of art pieces created by students. These displays present abstract, out-of-the-box designs. Therefore, honoring the creativity of the upcoming talent whilst exposing the audience to remarkable masterpieces crafted by the students. At the Awards Ceremony contestants are celebrated for their creativeness, accuracy, and expression.
ICA CREATIVE MINDS NEXT
ICA Creative Minds Next is a progressive platform created to recognize and award accomplished and experienced design professionals for their ongoing work in the field. The design competition celebrates the inspiring ideas, concepts, and design processes of architects and designers. A qualified jury carefully reviews the short-listed projects, with the winners then being honored and celebrated at the Awards Ceremony.
ART ARENA
FOAID is thrilled to present their revolutionary Design Arena, uniting art and architecture in an unprecedented way. This cutting-edge venue features an array of galleries. Therefore, allowing talented artists to showcase their striking pieces of art for designers to employ in their projects. Visit FOAID Design Arena to get an exclusive, one-of-a-kind experience!
D-TALKS
Design Manthan, a platform for designers to share ideas and perspectives, has launched 'DTalks'. It is an innovative presentation series featuring four distinguished designers. Covering a range of eccentric topic in a concise manner, 'DTalks' offers a captivating 20 minutes for each slide in the series. FOAID 2023
Finally, find out more architecture events.