Current generations tend to use gypsum board ceilings creatively to increase the aesthetic value of homes.
But this is not the only reason for using gypsum ceiling board. It helps hide wires.
Such as AC mains pipes and electrical wires, as well as providing insulation against heat and noise.
Since the beginning of the idea of having an additional layer to cover defects for many of the advantages mentioned above,
the idea of using gypsum boards has been expanding at a rapid pace.
This article discusses gypsum ceilings, their installation process, and their advantages.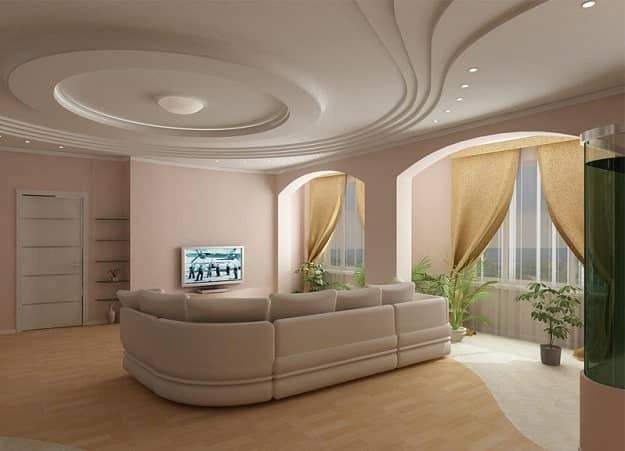 Gypsum ceiling board
Gypsum ceiling board is a calcium sulphate board ready to be installed and used for suspended ceilings.
These come in different thicknesses and sizes, such as 9, 12, and 15 mm, 4 x 6 feet, 4 x 8 feet, and 4 x 10 feet, respectively.
Large gypsum boards are fastened together using screws,
then the joints are treated with a special jointing material to obtain a uniform appearance and clean finish.
Unlike a pop ceiling which involves mixing materials and a messy process,
gypsum ceilings are relatively easy to install and do not require a lot of arrangement.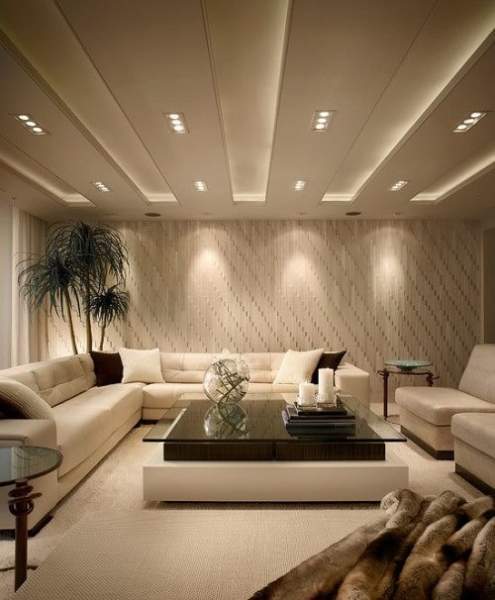 Benefits of using gypsum boards for ceilings
Flexible
Gypsum ceiling board is soft and flexible, so you can use it to create aesthetic ceilings for your home without worrying about incurring high expenses for it.
Thermal insulation
The presence of water chemically incorporated into the core of non-combustible gypsum boards gives them high heat resistance.
This impedes heat transfer, allowing your room to be cooler for longer.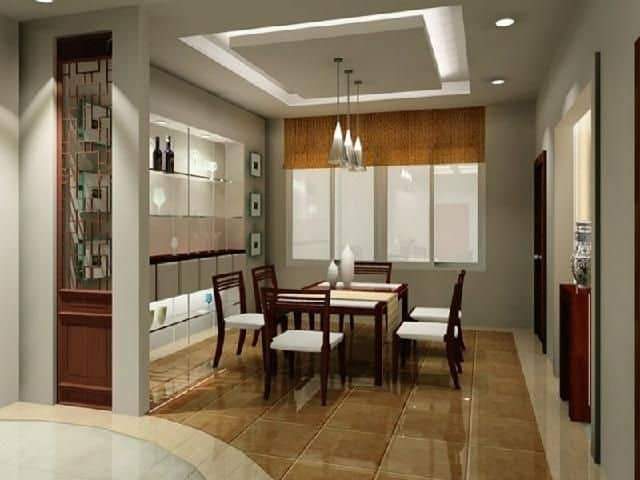 Fire resistance
Gypsum ceiling board consists of multiple layers closely bonded to each other,
allowing the board to resist fire for up to 4 hours.
Sound insulation
The acoustical designs of gypsum ceiling board help it provide excellent sound insulation.
This means that you can now communicate without worrying about someone in the other room being able to hear your conversations.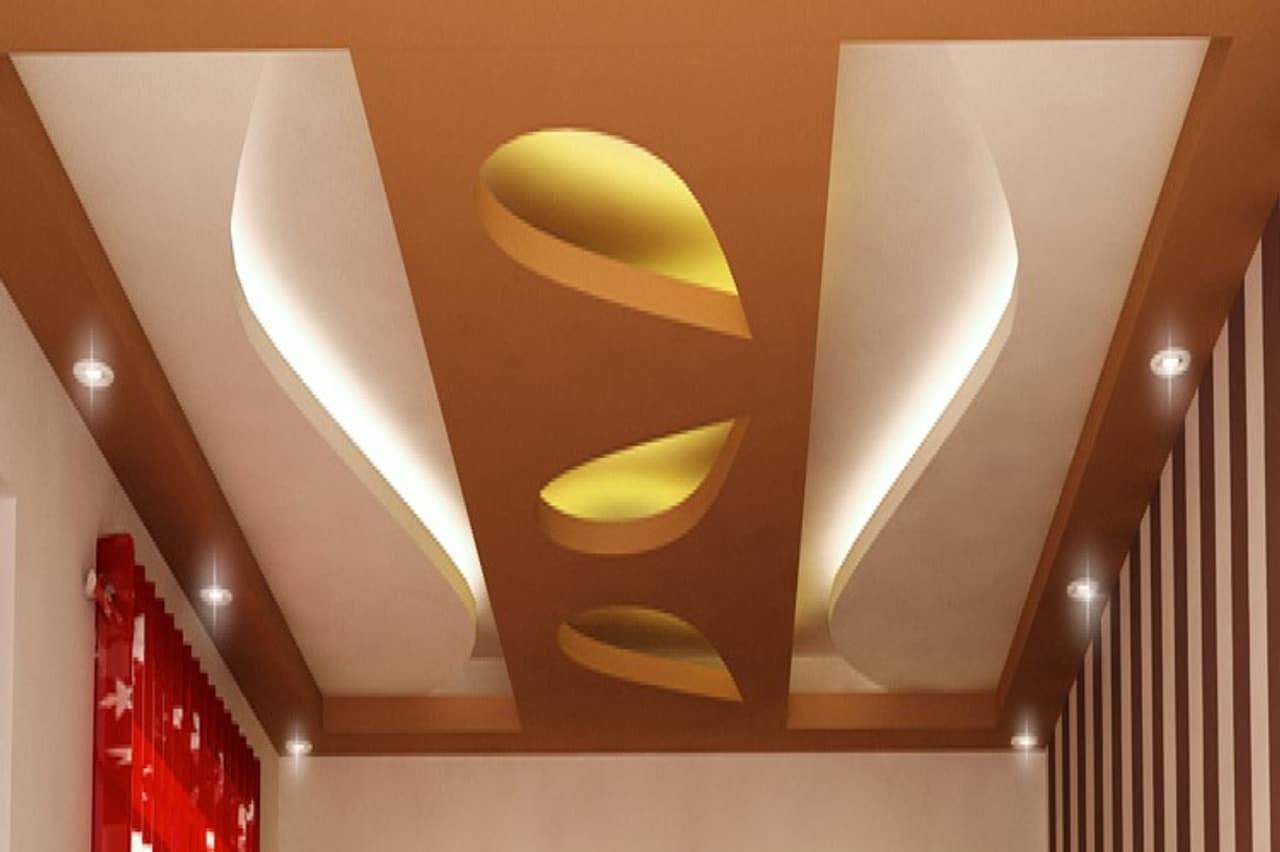 Ease of installation
Since the gypsum ceiling is prefabricated, it does not require water and produces less dust during the installation process.
Installation also takes about one day, unlike other materials that can take up to 7 days or more.
Disadvantages of gypsum ceiling board
Not repairable in most cases.
Unless you purchase waterproof types, the types of gypsum board available are not good at managing moisture conditions.
Ordinary gypsum ceiling is susceptible to cracks quickly, so you need to be careful when choosing it.
It is also recommended to purchase it from a reputable organization that has experience in gypsum ceiling boards.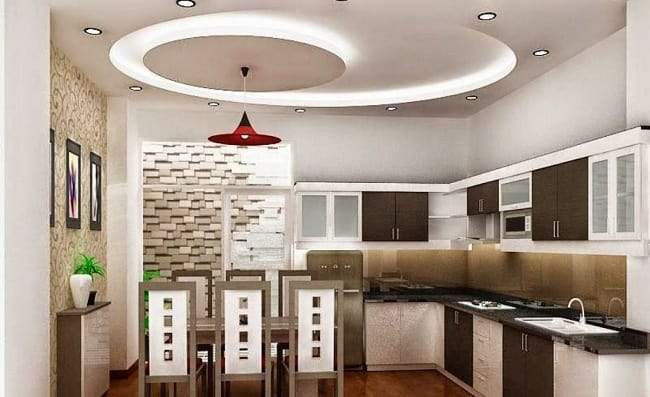 Latest gypsum ceiling board designs
Gypsum board ceiling designs for living room
We spend most of our time in the living room, as it is an area that guests notice when they first arrive,
so you can't risk plain interiors.
Gypsum board ceiling design for the bedroom
Make your bedroom the perfect destination for luxurious sleep,
and instead of choosing a traditional all-white interior, you can opt for this calming pastel look.
By choosing gypsum, you can add some color to the ceiling as well.
Benefits of using ceiling gypsum for various construction purposes
Gypsum board ceiling design for the dining room
The dining room is the best place for family bonding and a great meal,
so the bar is customized to match the measurements of the dining table to create a perfect fit.
Adding hidden lights in the grooves can set the right mood.
Gypsum ceiling board design for kitchen
The gypsum ceiling is specially designed for this area to add brightness to the surroundings.
As gypsum is a fire-resistant material that can also resist water and moisture,
you can also customize it in different sizes to suit the measurements.