Join us on your exploration of the world's most prominent architectural landmarks! In each installment of our "Architectural Tourist" series, you'll be taken to an exceptional destination where you can gain an in-depth insight into local architecture and design. Through exclusive information and alluring photographs, you will be able to appreciate the cultural and historical context of the architectural sites. Plus, we will provide directions on how to get to these places and nearby attractions you can enjoy during your trip. We are excited to share this exciting journeys with you and act as your guide in gaining a unique appreciation for architecture and design. Welcome to your architectural adventure!
London: The present meets history in its diverse architecture
introduction:
London, the capital of the United Kingdom, embodies the aesthetic of cities that combine present and history. With more than 8.9 million people and a history spanning thousands of years, London has a unique diversity in its architecture and urban design.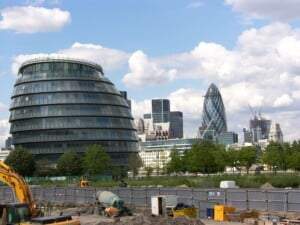 Financial Center and Millennium Building:
London's financial center features skyscrapers that reflect the ambition and economic dynamics of the city. The Millennium Building, also known as the "Crystal Ball," is a vantage point. Its unique and contemporary design reflects the city's commitment to innovation and progress.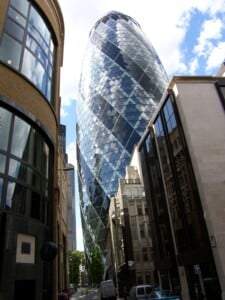 Financial Center Area:
This area is characterized by the concentration of many leading corporate headquarters and modern towers, making it a dynamic business center. The Shard, London's tallest skyscraper, is an outstanding representation of the financial centre's architectural ambition and creativity.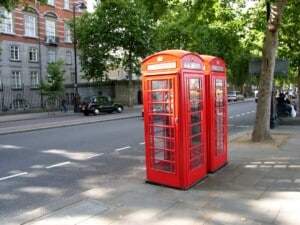 Transportation idinintitiy:
London's architectural identity is not complete without unique means of transportation. The design of the black taxi is an integral part of the London identity, as it is associated with tradition and elegance. The circular red bus adds a touch of color and movement to the streets, embodying the connection between tradition and modernity.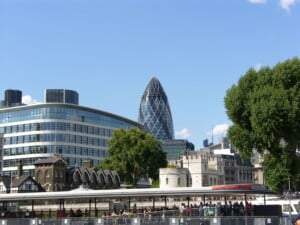 Cultural influence:
London has a significant cultural influence, with many renowned museums and art galleries from around the world. Popular highlights include the Tate Museum, which houses an expansive art collection, from classic to modern, and the National Theatre, considered one of the city's defining symbols of modern architecture and artistic audacity. The city is a cultural mecca, offering endless opportunities for exploration and enjoyment. With numerous galleries, theatres and historic sites, tourists and locals alike have a wealth of art and culture to explore in London.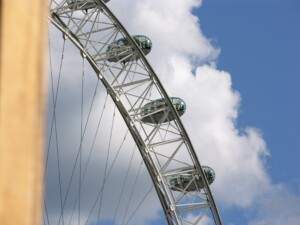 Urban diversity:
London combines historic countryside with lively, modern areas. From its ancient churches to lively Camden Street, London expresses its architectural diversity and the richness of its heritage.
In London's diverse and ever-evolving architectural landscape, the merging of the present and past is visible in many forms. From towering contemporary skyscrapers showcasing the city's state-of-the-art financial capabilities, to the famous black taxicabs transporting riders around the city's iconic landmarks and roads, the built environment is an ever-changing testament to London's history and evolution. Each structure, big and small, speaks to the long-spanning narrative of a capital city that is constantly reviving and adapting to its expanding population, ever-evolving technology, and ever-growing infrastructure.