In order to more directly address the needs of people with disabilities, Irene Cheng and David Gissen led Block Party in collaboration with, among others, Javier Arbona and the disability scholar Georgina Kleege. Their proposal first analyzes typical approaches to supporting people with disabilities and then points out why elevators and single-story buildings are both less than ideal. Taking a single block on Prince Street in South Berkeley, the team proposes an intervention that weaves accessible housing into the existing infrastructure and models alternatives to the typical single-family-with-cars urban layout. The team's proposal relies on the Berkeley City Council's 2021 move to abolish single-family zoning and demonstrates the value of raised basements, garage conversions, and backyard cottages in both increasing housing stock and offering new typologies. The team asks: "Could these new forms of denser housing be harnessed to support multiracial disability communities engaged in mutual aid and communal flourishing?" It seems like they could.
In Re: Play, led by David Burney and Caitlin Cahill, five young resident designers who live on three New York City Housing Authority campuses offer sketches, ideas, drawings, plans, narratives, and ideals, many of which are displayed in a show of imagination and, unsurprisingly, play. I found this proposal incredibly moving and powerful, as it evidences the clarity and community orientation that so many younger people have. It reminded me that each generation seems to be more attuned, caring, and ultimately optimistic than the last.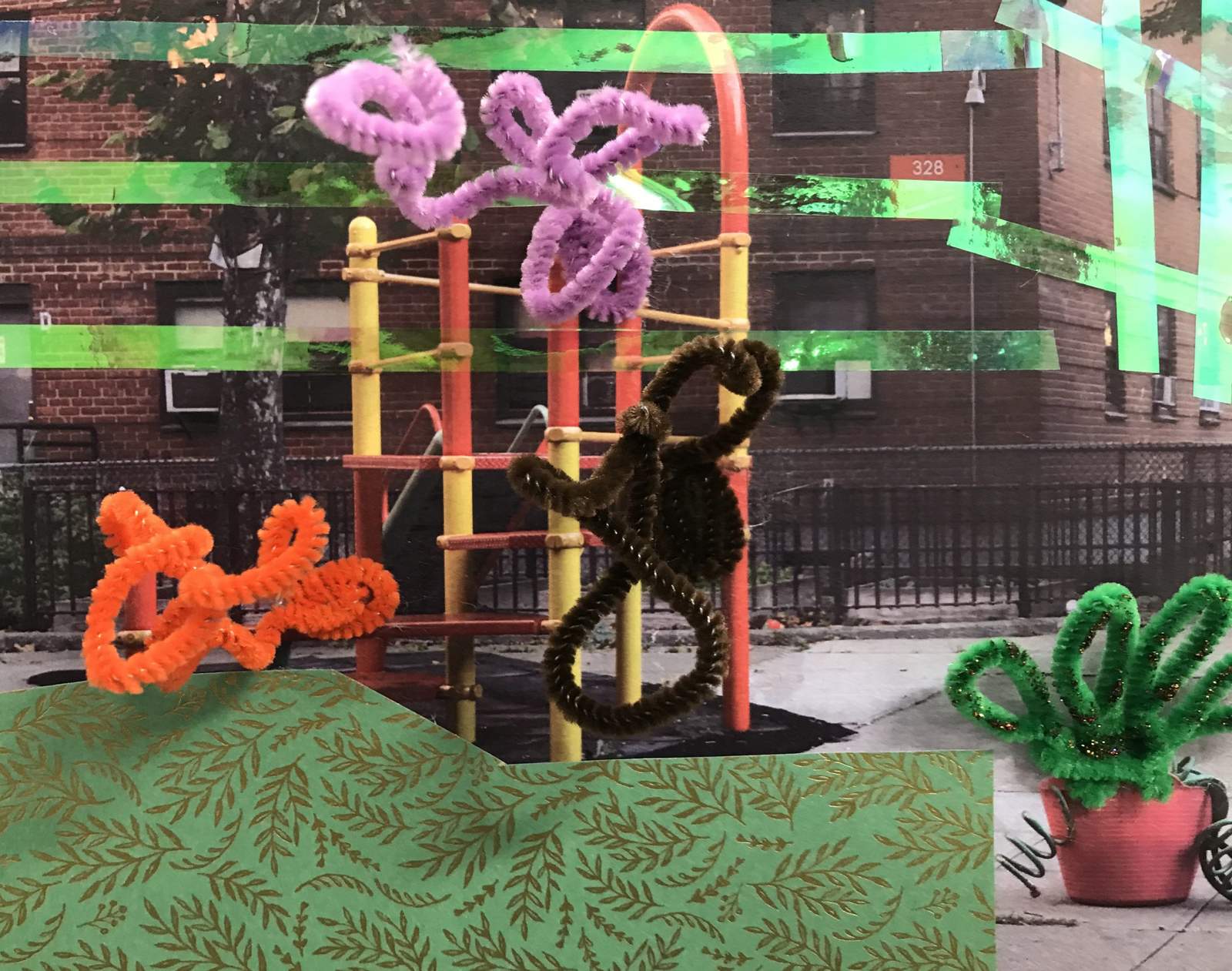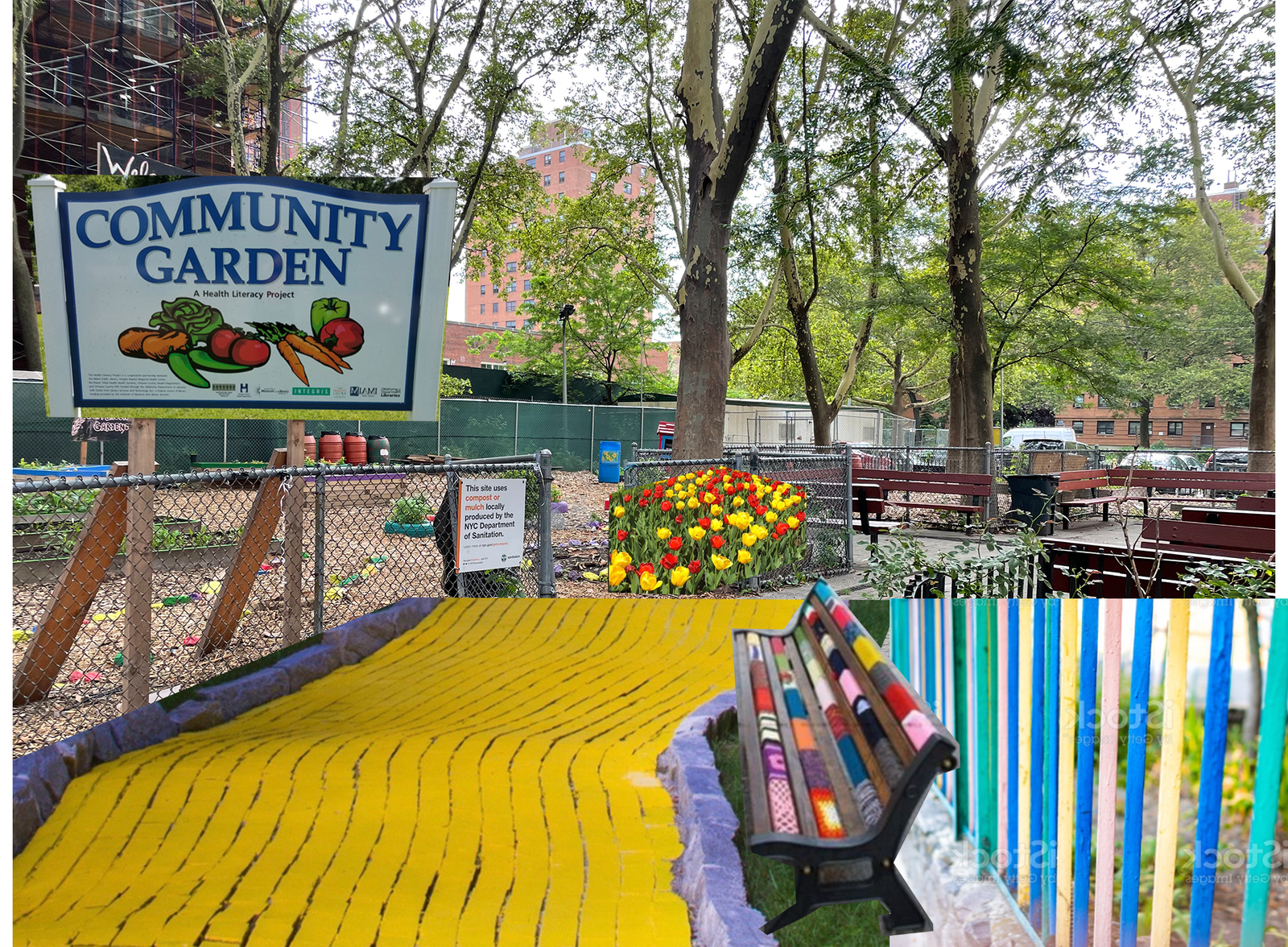 I was most drawn to Aging Against the Machine, led by Karen Kubey, Ignacio G. Galan, and Neeraj Bhatia, probably because I spent a few years living on San Pablo Avenue in Berkeley and felt like their show captured the particular tensions of the East Bay. I recall the discordance between my life, in a typical luxury five-over-one construction, and that of the people who lived a few miles down the street, residents who had lived through transformations in West Oakland and were now trying to figure out how to make it work. On its northern end, closer to the UC Berkeley campus, San Pablo is a shaded street lined with delightful restaurants and patios. On its southern end, where Aging Against the Machine is sited, it's a wide boulevard lined with mostly Victorian houses that have been either kept intact or split up into apartments for grad students or locals who've found themselves seeking more affordable housing. The project team takes as its starting point West Oakland's combination of challenges—"precarious living conditions, insufficient public infrastructure[and] the legacies of redlining"—with the strong presence of community-based support, a desire to "resist predatory real estate practices," and a consistent emphasis on helping each other.
The team's recommendations, based on a series of conversations and roundtables with local residents and informed by what people who live there actually want, center on solutions from "interior home renovations to collective land ownership models and intergenerational housing projects." Divided into seven scenes, the proposal includes recommendations for a street transformation that massively improves safety by building three medians; an honest expression of what intergenerational housing might look like (the scenario is a young UC Berkeley undergrad sharing an apartment with a longtime San Pablo resident, an arrangement that's both "awkward" and productive); the introduction of new housing developments; and, my favorite, Shared Ramps, a proposal for installing a large porch that would span three houses, accessible via a ramp, inspired by a 1982 Center for Independent Living publication. The scene, as drawn and described here, is hypersocial: Children take turns serving dinner; wheelchair users navigate ramps to visit their friends and family; and people do each other's hair. I loved it because it reminded me once again that sometimes social issues really can be addressed through a relatively simple and inexpensive spatial solution, an idea so often lost in the fog of politics, policy, and power.
Beyond its physical manifestation, Reset also crucially exists online, where it's incredibly well organized, clear, and developed. I came away from my visit to the Center (and my later online experience) feeling like I'd been gently prompted to think deeply and generously about all the people whom I share space with, whether in close proximity or at the larger scales of neighborhood, city, and country. If you need a boost amid the larger tumult of today's housing crisis and want to learn from examples of people thinking about helping each other—go see it for yourself.
Reset: Towards a New Commons runs through September 3, 2022 at the Center for Architecture in Manhattan. The digital exhibition can be viewed here. 
Eva Hagberg is the author of How to Be Loved, a memoir, and the forthcoming When Eero Met His Match. She holds a PhD in visual and narrative culture from UC Berkeley and lives in Brooklyn.