With the whirlwind of Salone del Mobile starting to settle, attendees are beginning to process the resonant moments of Milan Design Week 2023—the global editors of AD included. As we sifted through the most memorable of debuts and installations, a few trends emerged. After determinedly surveying the fair, showroom, installation, and party circuits, here are the design trends that editors from AD Italia, AD France, AD Spain, AD Germany, AD US, and AD Mexico and Latin America are still thinking about from Salone del Mobile and Fuorisalone. 
'90s Italian Minimalism
It hit us in Flexform's Brera showroom, where a retrospective of the brand's iconic designs through the decades was on display alongside lively advertising imagery. The A.B.C. chair, designed in 1999 by Maria Vittoria Backhaus, with its tubular chrome frame and bulky leather cushions, felt surprisingly right now. Have we finally had enough of the radioactive blaze of the Memphis and postmodern moments? During this design week, slick, pared-back forms, recalling the high-tech minimalism of the '80s and '90s, felt like a chic reprieve. Think Joe D'Urso's apartment for Calvin Klein in 1975, or Donald Judd's elemental furnishings. Knoll actually reissued some of D'Urso's super-adaptable and sleek 1980s low tables. 
The emerging Milan-based Studioutte channeled clean minimalism in its Fuorisalone presentation, where ebonized oak and powder-coated metal seating sat in a paper-sheathed room with steel-and-Plexiglas lighting. "There is a general new minimalist wave coming from the north of Europe—a more radical one," say cofounders Guglielmo Giagnotti and Patrizio Gola of the pendulum swing towards calmer, more controlled environments, which they called "intellectual minimalism." NM3's Burocore installation of furniture for domestic and work environments, which debuted at Alcova, took a Judd-like millimetric precision to their collection of shelving and tables. And Ledongil Workshop's experimental lighting and furnishings, on display at Ordet gallery, felt like an elevated take on track lighting. —Hannah Martin, AD US
---
Brick—but make it avant-garde
Brick is trending–if you can even say that about a material that has been around for thousands of years. However, the durable block has been taking exciting new shapes and contexts in interior settings lately, and Milan is no exception. Gallery Nilufar Depot welcomed visitors with an installation made of Jali terra-cotta bricks by Patricia Urquiola for Mutina. The perforated rocks were molded into a contemporary circular shape to form a bench, wall, and lantern, overcoming the two-dimensional quality of surfaces. 
Elsewhere, newcomer Aurélien Veyrat brought a renewed poetry to the archaic material. "We sense a confrontation between past and future, between low-tech and high-tech, between industry and craftsmanship," says the French designer, who uses leftover stones from construction sites for his architectural sculptures presented in Alcova. Humble yet rich and ultimately sustainable, the material endures indeed. —Katharina Schwarze, AD Germany
---
Knotting off
From the complex Basket side table designed by Zanellato/Bortotto for Objets Nomades by Louis Vuitton to the handwoven metallic fiber chairs by Loewe, organic shapes were taken to a new level of simplicity and elegance in furniture design, as knotting, weaving, and braiding appeared in completely unexpected materials and formats. Jacquemus and Exteta collaborated on the reissuing of Gae Aulenti's Locus Solus collection, a series of curving silhouettes seemingly drawn as a continuous line that curve and intertwine to form seating—and then there's the purest simplicity of the Shibari chair by Studiopepe for Visionnaire, whose structure seems to be knotted. —Katia Contreras, AD Mexico and Latin America
---
The season's It color? Villa Savoye green 
If you look closely at Le Corbusier's Villa Savoye, you will see that the concrete exterior is not entirely white. The ground level of the iconic modernist abode in Poissy, France, is, in fact, a beautifully saturated clover green. That same hue made several appearances at Salone del Mobile. It swathed the Eolie lounger by Gordon Guillaumier for Roda; the Perry Up sofa by Antonio Citterio for Flexform; Molteni&C's Mateo table by Vincent Van Duysen; and the Porta Volta chair by Herzog & de Meuron. This rich green with blue nuances—somewhat cold yet very elegant—may just be the season's It colorway. Even India Mahdavi is on board, upholstering the shade on her Mickey armchair for Gebrüder Thonet Vienna. —Iñaki Laguardia, AD Spain
---
Rough ideas
Imperfection is a stylistic trait in this season's debuts, in which raw, neolithic finishes shined. Daniel Arsham, with Snarkitecture, has been doing it for some time, most recently creating perfectly imperfect designs with Gufram and Nendo. Elsewhere, Richard Yasmine showcased Silent Hollows, a tribute installation to Mother Nature featuring crater-like mirrors, and Antoniolupi launched a Paolo Ulian sink with frayed edges. Duccio Maria Gambi hand-crushed ceramic leftovers to craft the embellishments adorning his vessels and trays for Bitossi, and Galerie Philia popped up at the deconsecrated church San Vittore e 40 Martiri for Desacralized, a collective show where matter (usually marble) is left unfinished. And Cosma Frascina showcased his hand-crafted calcarenite objects and furnishings, leaving the matter raw and "alive." —Valentina Raggi, AD Italia
---
Lacquer loyalties
Lacquer finishes were seemingly ubiquitous at Milan Design Week. The glossy Mateo table by Vincent Van Duysen for Molteni&C—available in green and red lacquers—caused a sensation this year with its sculptural line. At Zanotta, the durable finish was expressed in a matte version under the impetus of Marco Zavagno and Enrica Cavarzan, the tandem behind Zaven, with the Bol dining table. At Cassina, Patricia Urquiola imagines a whole collection around her Hayama buffet, designed in 2019. Inspired by the haori (a traditional Japanese jacket that is worn over the kimono), the collection is now enriched with a bar cabinet and console; a newly devised fluted effect; and two new shades of lacquer: powder and cream. —Marina Hemonet, AD France
---
Channeling tubes
Tubular structures⁠—mechanisms long used in construction⁠—are now the embellishment du jour, thanks to a batch of designers who are interpreting the form in creative new ways. From the Emi lamps created by Erwan Bouroullec for Flos to the Dancing Queen lamp by Victor Vasilev for Oluce, light shines through tubes and turns into pure emotion. The impact is even greater with a soft tubular shape, as seen with the Pan Flute armchair by Saba or the winding Serpentine sofa by Dante Goods and Bads. The macaroni-like motifs on Le Dictateur's Liquorice and Toffee wallpaper for Wall&Deco provide additional excitement. —Patrizia Piccinini, AD Italia
---
Pillowy pile-ons
Seating got extra cushy this year at Milan Design Week, with many of the furniture debuts resembling an inviting pile of pillows. Poltrona Frau reintroduced the 1982 Ouverture sofa by Pierluigi Cerri, in which supple leather cushions perch on an industrial steel T-beam. Meanwhile, B&B Italia debuted Piero Lissoni's Dambo sofa system, which appears to be composed of giant, stitched-together pillows. And at Baxter, one of our favorite new pieces was the pillow-draped So Good and So Far chairs by Studiopepe. —HM, AD US
---
Funky perspectives
JOIN NOW
The New Taste: Join AD Experts at the Kitchen Workshop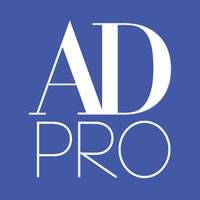 Incorporating unusual shapes, bursts of color, and a sense of irony and lightness within the home, the most memorable of Salone debuts speak to funky design. There's the anthropomorphic, like Natuzzi's Green Rabbit armchair, a 100-piece limited edition designed by PJ Natuzzi, Giuliano Sangiorgi, and Fabio Novembre that evokes a dreamlike world, upholstered in green wool bouclé and turned multisensory by a sound system integrated into the seat. And the informal and playful, like Beijos, one of Paula Cademartori's new rug designs for Illulian, which celebrates love through a widely known symbol: the kiss. Sinuous lips in different hues and textures create a unique geometric shape. Even Missoni's creations by Alberto Caliri are a tribute to joyful simplicity: In a surreal setting, the new pouf seats are shaped like a donut or a panettone. At Carwan Gallery, Robert Stadler's playful stools, lamps, and tables for Bitossi Ceramiche look like they have come out of a botanical garden. Unusual combinations, such as the Artichoke candle holders by Lola Montes Schnabel, at Nilufar Depot, find their ideal setting alongside midcentury icons. —Alessandra Pellegrino, AD Italia
---
Furniture as sculpture 
Or is it the other way around? Looking at some of the designs this year, we couldn't decide. The boundaries seem to be disappearing more and more, and the latest crop of furniture, lighting, and accessories go far beyond conventional forms. Gufram staged its monolithic collection in black and white with the Sculpted Series, designed in collaboration with Snarkitecture. At Alcova, French gallery 13Dessert presented the Crotto bookcase by Thomas Defour, unconventional in shape and made of bendable poplar wood in sky blue. Meanwhile, designer Jonathan Bocca showed the animalistic Giraffa lamp. When describing his creative process, the designer says: "All my objects come from my dreams." —Mailin Zieser, AD Germany
---
Full-circle moments
From the atom to the planets, nearly everything in nature evinces perfection, homogeneity, or continuity—all of which embodies one symbolic shape: the circle. This year at Salone del Mobile, furnishings and patterns often nodded to the perfectly geometric shape too. B&B Italia introduced the Monica Armani–designed Flair O' outdoor chair, a swiveling aluminum structure wrapped in braided fibers and complete with a backrest that incorporates bobbin lace (and requires a traditional circular loom to produce) in collaboration with studio unPizzo. Occhio—inspired by celestial orbs—revisits the sphere with the Luna wall and pendant lights, and Marcel Wanders showed the intricately woven Skynest lamp for Flos, in addition to poufs and coffee tables. Meanwhile, the Domus collection's Sideris reading lamp by Luca Nichetto for Ginori 1735, created with Barovier & Toso, also looks up to the sky. —Elena Dallorso, AD Italia