The differences between the different wood panels used in construction,
Wood has been gaining increasing attention in the construction industry for a few years now,
although concerns have been raised about the sustainability and carbon footprint of buildings,
new construction methods and innovative possibilities in the use of wood have developed rapidly.
The differences between the different wood panels used in construction
This interest in wood stems in part from its ability to renew,
although this advantage is contingent upon sustainable logging and proper management of the forests,
in order to allow them to regenerate naturally.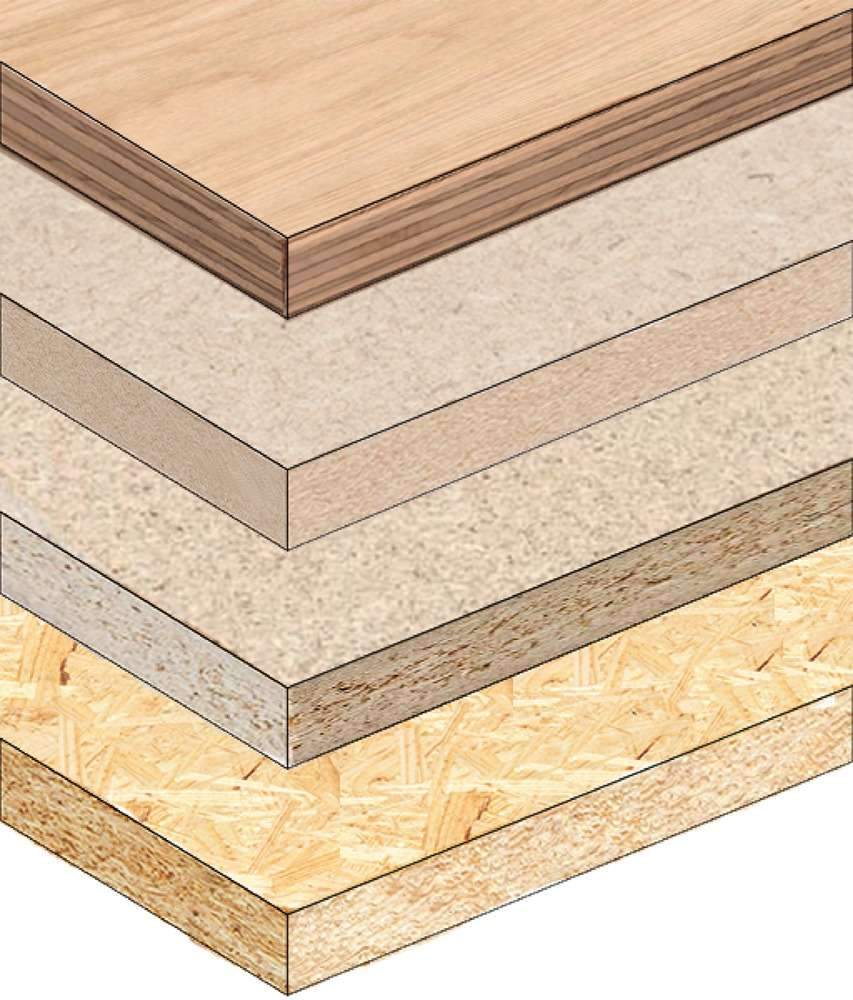 However, the versatility of wood is the primary motivation for its widespread use,
from panels to beams to flooring, to tiles, to thermal and acoustic insulators.
Wood can be used at many different stages of a single project and
with different degrees of processing and finishing.
In the case of its use in the manufacture of furniture, wall coverings, ceilings and even floors,
the use of panels is an economical and practical way to incorporate wood into buildings.
There are many options for wood panels on the market, and each uses a different manufacturing process
that includes fibers, particles, shards or sheets.
These results in specific uses, after which we can choose the most commonly,
used wood panels, including their main properties and uses:
MDF Medium Density Fibreboard
MDF boards are made from wood fibers bonded with synthetic resin and pressed through pressure and heat,
resulting in a very uniform and solid board with good finish and durability.
Because the fibers are randomly oriented, the machine can cut them in any direction,
providing a smooth touch surface.
Of course, the chipboard does not resist water very well,
but there are options on the market that are more resistant to moisture and sometimes even fire.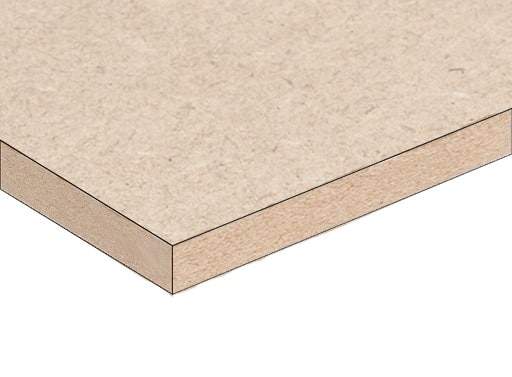 MDF is also currently the most widely used material in joinery,
as it is compatible with a number of different finishes including plain and lacquered.
And also decal from natural boards or melamine, or even print patterns,
but can also be used in other places, such as covering walls and doors.
HDF (High Density Fiberboard) is very similar to MDF,
although their manufacturing processes are different.
And because they are compressed under higher pressures, they are more resistant,
carry more weight, and can cover larger spans.
Particleboard and MDF (medium density particleboard)
This board is made by compressing wood residues, such as sawdust and dust, with resin and glue.
Over time, this material has given way to other solutions such as MDF or its closest alternative, MDP,
which can be finished with paints and varnishes, but it rarely sticks, because the surface is not smooth or uniform.
But the main advantage of this conglomerate is its low cost, and its uses are similar to MDF,
but certain types of devices and connections must be used to get a satisfactory result.
MDP boards are also made from wood particles pressed with a synthetic resin and heat pressed,
such as chipboard.
But with a slight difference is that fine particles are deposited on the face of the plate and thicker particles in the pulp.
The differences between the different wood panels used in construction
This distribution allows for a better finish, better adjustability and more possibilities for application of the cladding,
is not very resistant to moisture and may have some defects.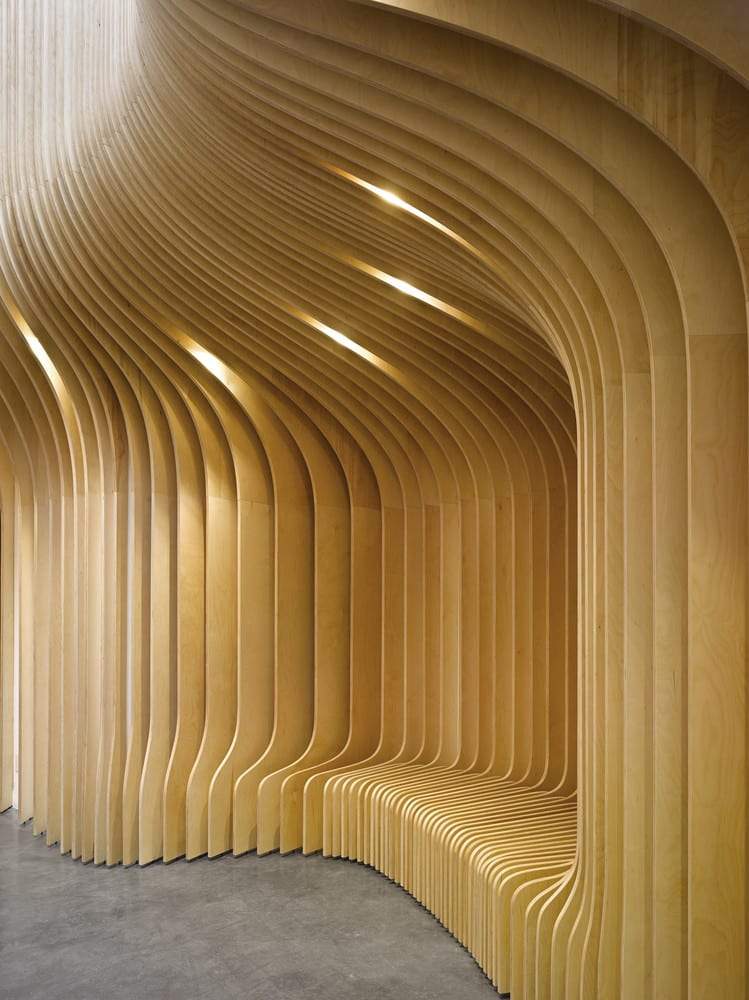 The resulting panels are widely used in the production of simple furniture.
Plywood
Plywood panels are manufactured from overlapping wood panels, vertically glued and heat pressed.
Just as with cross-laminated timber (CLT), the cross-fibers in the plywood allow the board to withstand greater stress.
Plywood is used in many things, such as furniture, floors, ceilings, doors, worktops, and more.
It is also compatible with paints and adhesives for natural laminate or melamine.
OSB (Strand Oriented Board)
OSB panels have distinctive aesthetics that are increasingly being incorporated into architectural design.
These panels are made of wood chips pressed in perpendicular layers and bonded
with resin applied under high pressure and temperature.
These panels have good mechanical strength and rigidity, as well as good sound insulation,
and there are no spaces inside them, and there are also no knots or cracks, so they are very homogeneous.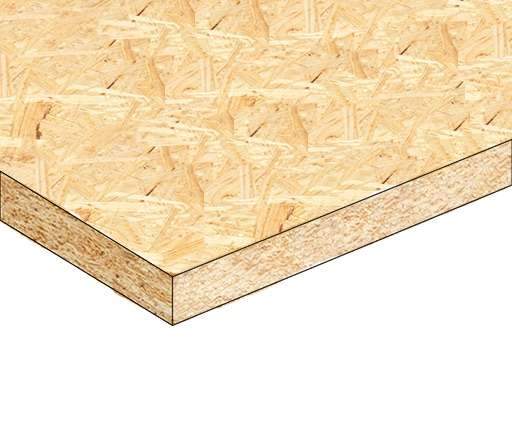 They are also environmentally friendly and durable against the outdoors,
the impact of rain, humidity, wind and heat, plus the panels are completely recyclable.
However, since its surface is not smooth, it is impossible to place coated products on it.
The main applications of OSB are in walls, ceilings, and floor bases for carpet application,
masonry sheds, wood flooring, cladding, brickwork, furniture structure, and packing among others.