There are many roofing materials available in the market to provide you an intact roof.
Some of these materials have been used for ages, some are newer, and many are a mix of old and new to give your home a rich feel.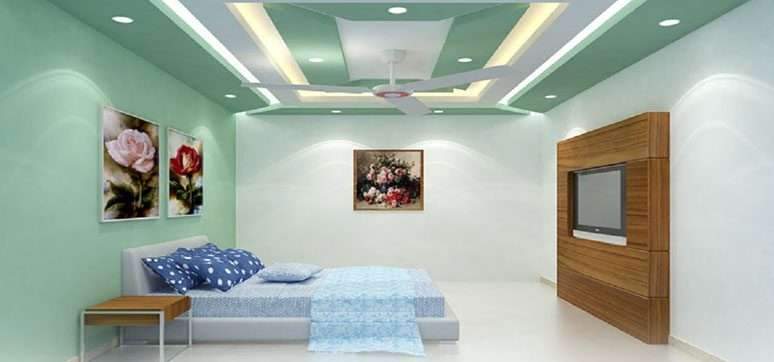 We start with wood
Wood panels can be used to create a strong, durable, and attractive ceiling or they may be strategically placed to add interest to an otherwise plain ceiling.
Many types of decoration can be used and it is made of wood, where you can have a sloping roof made of wooden logs and covered with brick tiles that prevent rain and snow.
plaster board
Plaster has been used over the centuries to make a plaster ceiling. Several layers of plaster paste are applied over strips of wood.
They can then be decorated with paint or more plaster to give a smooth, hard and attractive surface.
Plasterboard is made from a similar material but is cheaper and easier to install because you don't have to wait for several coats of plaster to dry.
Plasterboard is usually prefabricated into sheets that are screwed to the ceiling and then sealed.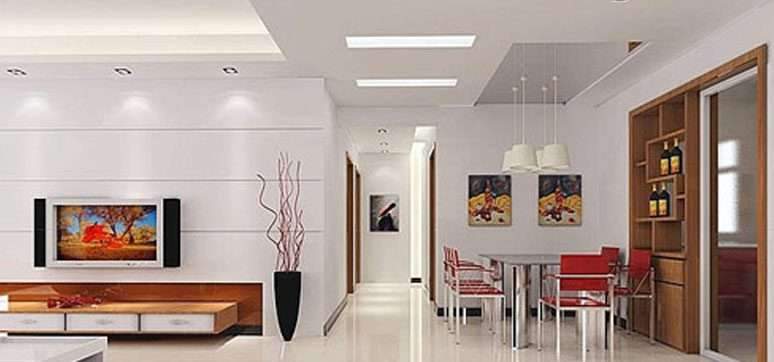 Metal
This is another important ceiling material used for structure and decoration. A false ceiling is an overhang or recess below a pre-existing ceiling.
This hides pipes or controls sound in a noisy neighborhood or around an office. These ceilings are made of wire and metal mesh that holds the tiles.
It also has decorative tiles that also have a decorative ceiling found in patterned tiles or sheets.
tiles
Ceiling tiles are lightweight and made from a variety of materials such as plastic, metal, fiberglass, wood fiber, vinyl coated plaster, and even cork.
This is mostly done by designing drop ceilings, as well as sticking to the ceiling, also controlling the noise levels in the room.
Dropped ceilings
Supplied below ceiling panel on suspended supports, FC is usually supplied for temperature control, installation of lighting, electrical and other network cabling, and for very high ceilings.
Types of drop ceilings
Gypsum ceilings
Gypsum ceiling
fiber ceiling
Wooden roof
Glass ceiling
metal roof
Synthetic leather or fabric roof
Gypsum ceiling
It is hydrated calcium sulphate, light in weight, good insulation, fire retardant, soft and thermally insulated.
These are square panels which one can hang with the help of an iron frame. The finished work on these panels like paints and wallpaper comes well laminated.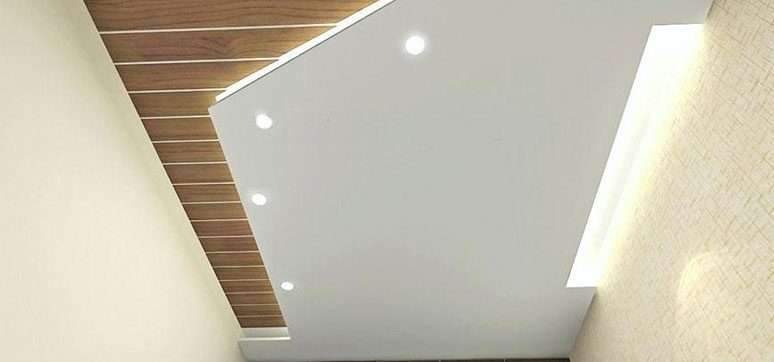 plaster of paris
Gypsum is heated to a certain degree, it has an attractive value, does not need maintenance, and has a long life.
These ceilings hide unsightly structural members, ventilation ducts and ducts but also give a smooth ceiling finish.
Fiberglass ceiling
It is in high demand, creating false ceilings due to its low cost and less installation.
Fiber ceiling panels are man-made synthetic fibers and some natural minerals, and they come in many shapes and sizes.
Suspended wooden ceiling
Suspended ceiling is used for its natural texture and pattern, it is pleasing to the eyes – and popular.
Since they are very expensive, they are not used in hospitals and shopping malls. Due to the different finishes, they are painted to get the right look.
Suspended glass ceiling
Amorphous material – fragile and transparent, and it can be made non-brittle and opaque by using additives, as glass is a good heat insulator, it can be used as a suspended ceiling, and it improves the aesthetics of the building.
metal roof
The metal is hard and durable, and is widely used in suspended ceilings, and when the surface of the material is polished, it gives a strong surface and is a treat for the eyes.
The metals used are galvanized iron and aluminum. The roof is not expensive, easy to install and access, and the construction cost is low because the maintenance is low.
Synthetic leather or cost cap
Any man-made material can be given any design a shape that improves the aesthetic view of the interior of the building.
Because it collects dust and has low light transmission properties, it is used in temporary tension or other temporary buildings.