There are different types of materials used in the walls in modern homes, but some tend to give unique beauty to the exterior and interior walls of homes more than others.
In addition to being strong and durable, walls must be beautiful and attractive to the eye, and there are many wall materials made specifically for this purpose.
And this article will help you choose the best material for your taste.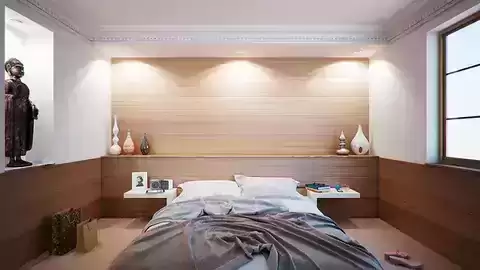 The best types of wall materials for interior walls
Wood paneling
Wood is a good alternative to drywall. Wood panels have been an ancient method of building interiors.
It was said that this material is old and not suitable for modern furniture, but it is completely different now, and homeowners now use wood panels in a different way that makes them suitable for modern homes.
You just need the right geometry, color and creativity.
The wood is very neat, cut the board into narrow strips and arrange them to create designs in segmented spaces.
You don't have to use wood everywhere, let your creativity run the perfect geometry, and use bright colors. The color you choose determines whether the house will look like a cabin.
Wood also provides thermal and sound insulation for the house, as it hides scratches and cracks in the house, and the materials are easy to repair, environmentally friendly, and require proper maintenance, and they are not waterproof and rotten.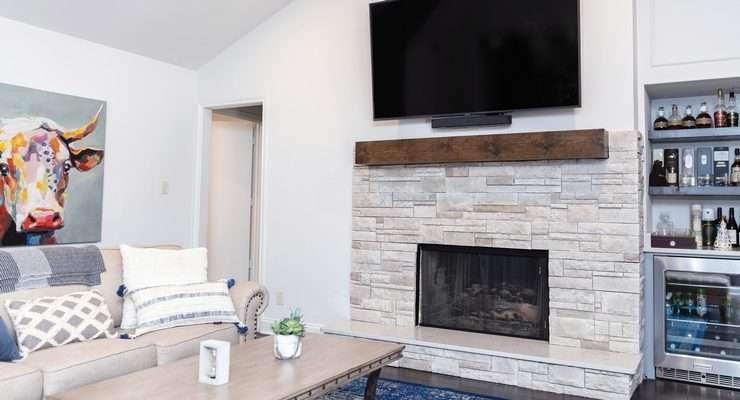 paint
There are several types of paints. Oil-based paints are good for wood textures while water-based paints are ideal for interior walls.
Flat, eggshell, and satin paints are water-based paints while semi-gloss and glossy paints are oil-based. They just have a slight difference.
Flat Finish – It has a matte look and is suitable for concealing imperfections. It is the cheapest paint and not as durable as the others. Also, it does not shine.
Eggshell finish – This is relatively cheap and durable. It is easier to clean and shinier than flat paint. Eggshell paint is suitable for living rooms, hallways and bedrooms.
Satin Finish – Satin is ideal for rooms such as the kitchen and bathrooms. It is easier to clean because it is suitable for regular scrubbing and cleaning.
Semi-Glossy – They are expensive, reflective and durable. Gloss and semi-gloss are good for wall trim and woodwork.
The paint is perfect and easy to apply, you can do it yourself or get professional help if you will.
tiles
Tiles are mainly used in the kitchen and bathroom, and can be easily cleaned with a cloth and water.
This will make them shine and shine, but they must be installed properly to prevent mold from occurring. They are manufactured in different colours, patterns and materials.
Tiles can also be stunning in other parts of a room if applied creatively, a good recommendation is one wall decorated with marble tiles in the living room.
Mosaic tiles are able to make your living space glow, and polished and mirror tiles are perfect for making rooms look brighter and more spacious.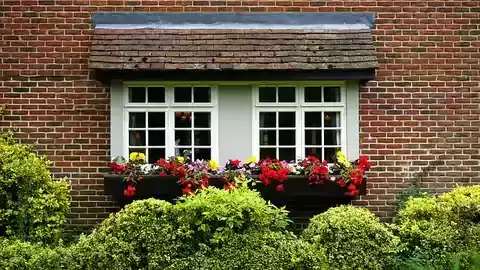 brick
Exposed brick wall is elegant, especially if you are looking for how to renovate your old house, you can just try brick.
They can also create a unique accent for a newly constructed home. It is possible for the architect to include a brick wall in the floor plan.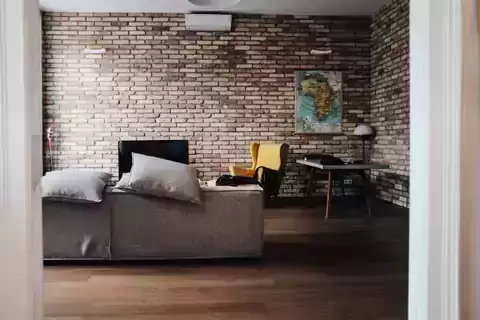 glass
Glass can replace the walls in your home to make it brighter and look bigger, you can use a glass partition to separate your living room into different sections.
Master bedrooms can have glass walls to make them luxurious and spacious.
The materials can also be used to define play areas, reading nooks or sitting areas in your home. And the glass walls speak of luxury. You might also have stained glass installed on the ceiling of your room.
Flooring and various combinations of materials in interior design