The Lenovo Smart Frame has a 21.5-inch display that you can use for personalized collections of photos or wall art.
Lenovo's newest product combines cutting-edge technology with a ground-breaking wall-mount design and intuitive touchless controls. All of these functions are housed in an exquisite digital photo frame as a constant reminder of those priceless occasions.
What's the deal with Lenovo's Smart Frame? to hang photographs and artwork on the walls of one's home and quickly update them at any time
Photographs capture our most vivid memories and transport us back in time every time we look at them. There's no room in your house or office for all of your favorite images, no matter how large it is. With Lenovo Smart Frame, you can connect to Google Photos at any time and use a variety of hand gestures to play, resume, or pause a photo or video slide of your favorite images, illustrations, or art pieces.
The minds behind the Lenovo Smart Frame – Lenovo
Lenovo Group Limited, or Lenovo, is a Chinese multinational technology corporation headquartered in Beijing and formed in 1984. It is one of the largest firms in the world, designing, developing, manufacturing, and marketing computers, tablets, smartphones, and a variety of other electronic gadgets. Along with the Lenovo Smart Frame, they also released a Lenovo Smart Display and Lenovo Smart Clock.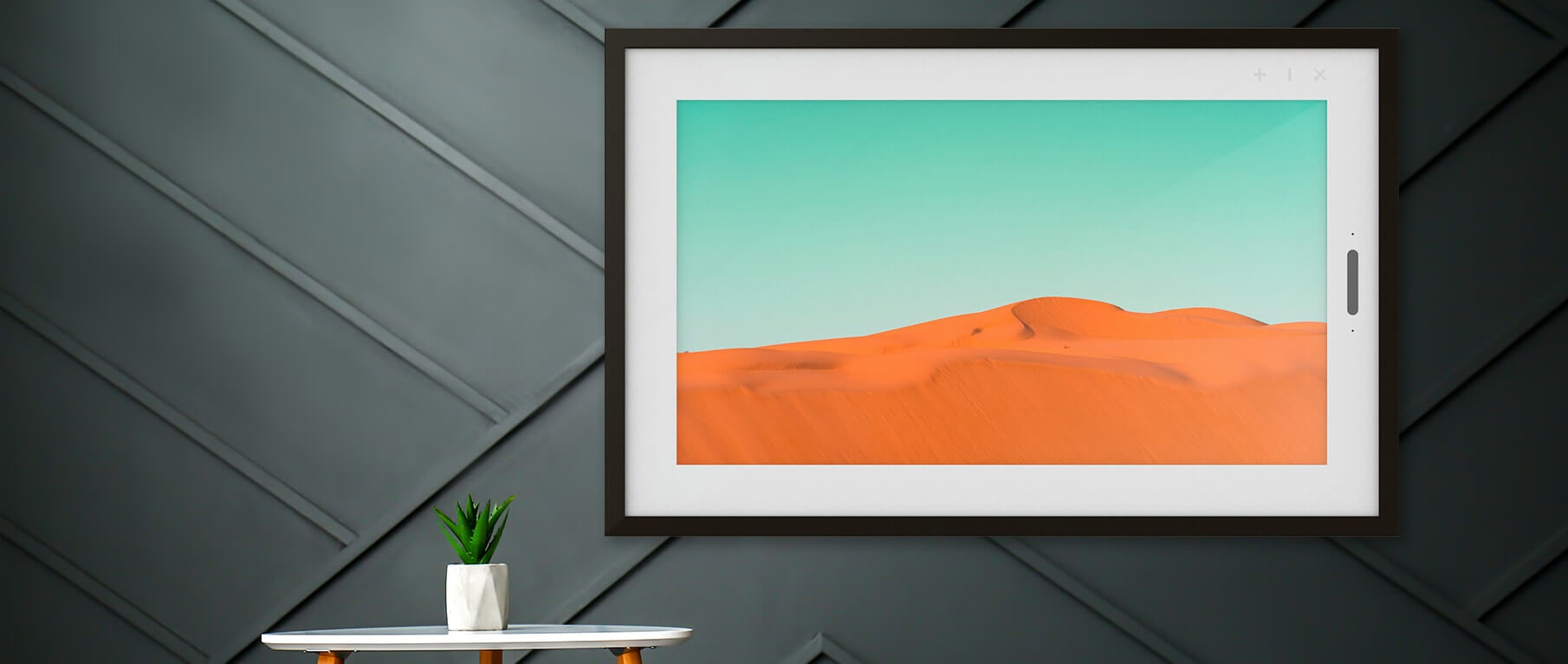 Materials and Techniques — Display utilizing liquid-crystal screen technology and a metallic frame
The Lenovo Smart Frame has a high-resolution 21.5″ IPS screen with a matte surface and an anti-glare coating. Therefore, it allows you to marvel at and view images at any light setting or time of day.
Moreover, the frame is brushed aside and made of iron-grey aluminum with a sandblasted face. Moreover, to better suit their tastes and interior designs, users can choose from a gallery of optional frame colors and materials.
This high-tech item has a snap-on mounting system that allows you to flip the frame 90 degrees at any time, allowing you to display your photographs vertically or horizontally. The technique also prevents unsightly tangles in the Lenovo Smart Frame's power connection, keeping your room tidy and minimum.
It almost appears like a real painting in terms of style and aesthetics.
The product has an adaptable, minimalist design that blends in well with its surroundings. For a more natural and aesthetic viewing experience in your living room, bedroom, or study, the color tone sensor adjusts the picture's brightness in line with the ambient light in the space.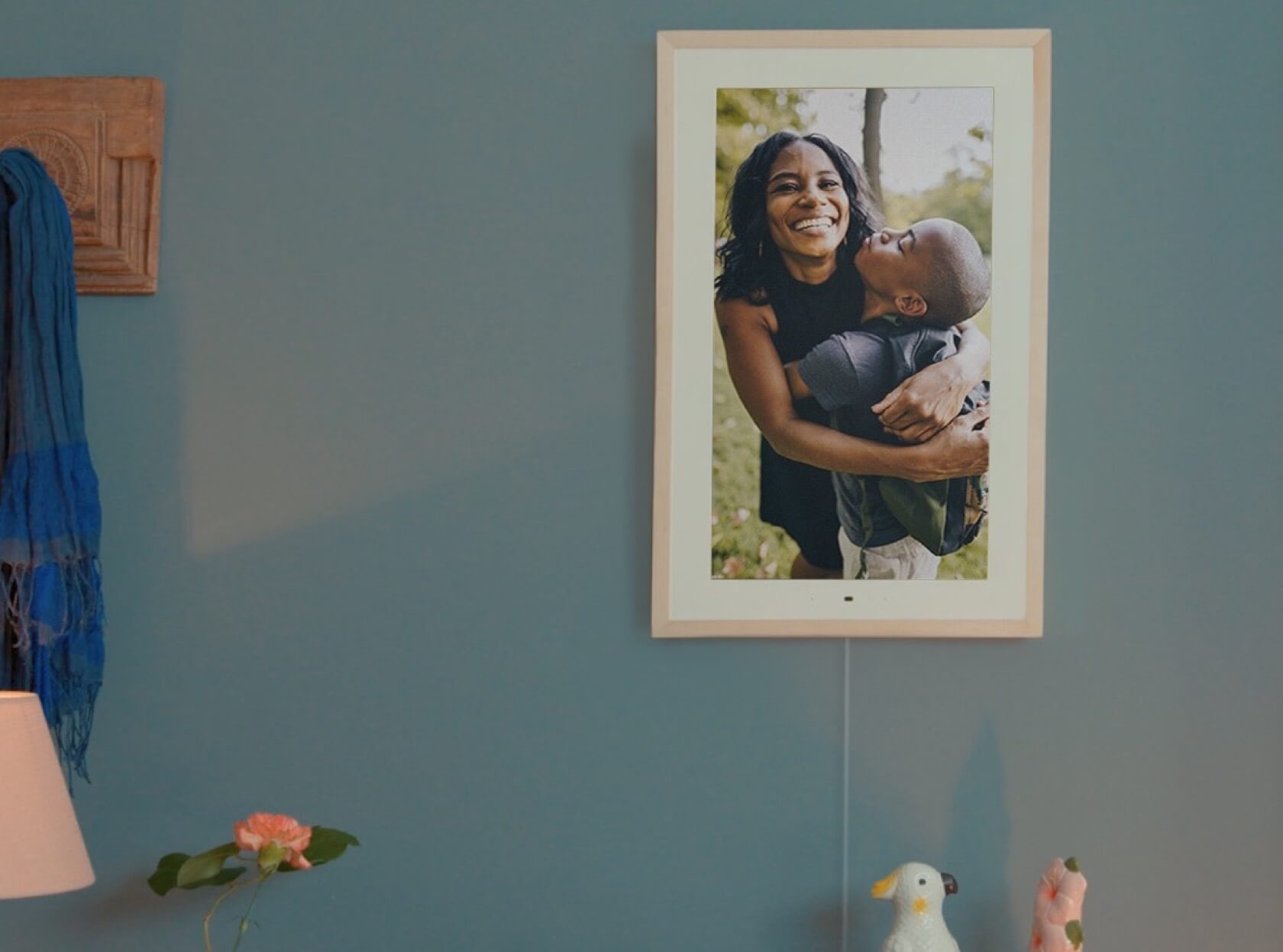 The digital frame connects to Google Photos and curates your photo album by selecting the highest-quality images from your collection and arranging them into digital collages to maximize the number of images displayed at once. It comes with a free app that has hundreds of art pieces that you can use to decorate your home.
The Lenovo Smart Frame will also include a microphone, two speakers, and buttons for controlling volume and other settings.
Lenovo's latest innovation is a clever work of art in design.
The Lenovo Smart Frame's elegant design makes it appear more like a work of art on display in an art gallery than a cutting-edge technological advancement. Its matte panel resembles a canvas rather than a computer display, and its entire appearance blends in seamlessly with your home decor, grabbing your attention every time you pass by.
Read more on Archup:
konstantin grcic crafts furniture pieces which create space as 'micro-architecture'
Salone del Mobile 2022: Where to Go and What to See During Milan Design Week