Rome-based architecture firm SET Architects has built a site-specific pop-up pavilion for the fourth edition of FAR,
the Rome Architecture Festival that took place June 11-19, 2022.
Design Features
The pavilion called Skyframe was designed as a temporary installation for the festival,
based on a simple geometric composition made of XLam walls, known as CLT (Cross Laminated Timber).
The installation is located in the area of ​​Ostiense, namely in Piazza del Gazometro
which is an area strongly characterized by the presence of industrial monumental buildings of the 20th century.
Site-specific pop-up pavilion installed for Rome Architecture Festival
The studio is inspired by the pure volumes and initial geometric shapes of the "Novecento" art movement paintings.
The Sky frame is designed as a landmark, 5 meters high,
capable of attracting passersby and transforming the daily use of the square into a new individual experience of public space.
Externally, the architectural object has a dual character:
the XLam structure characterizes the base with a strong natural character,
while the top is iridescent and reflects the shades of the sky and the surrounding landscape,
thanks to the use of Platinum "Rockpanel" coating.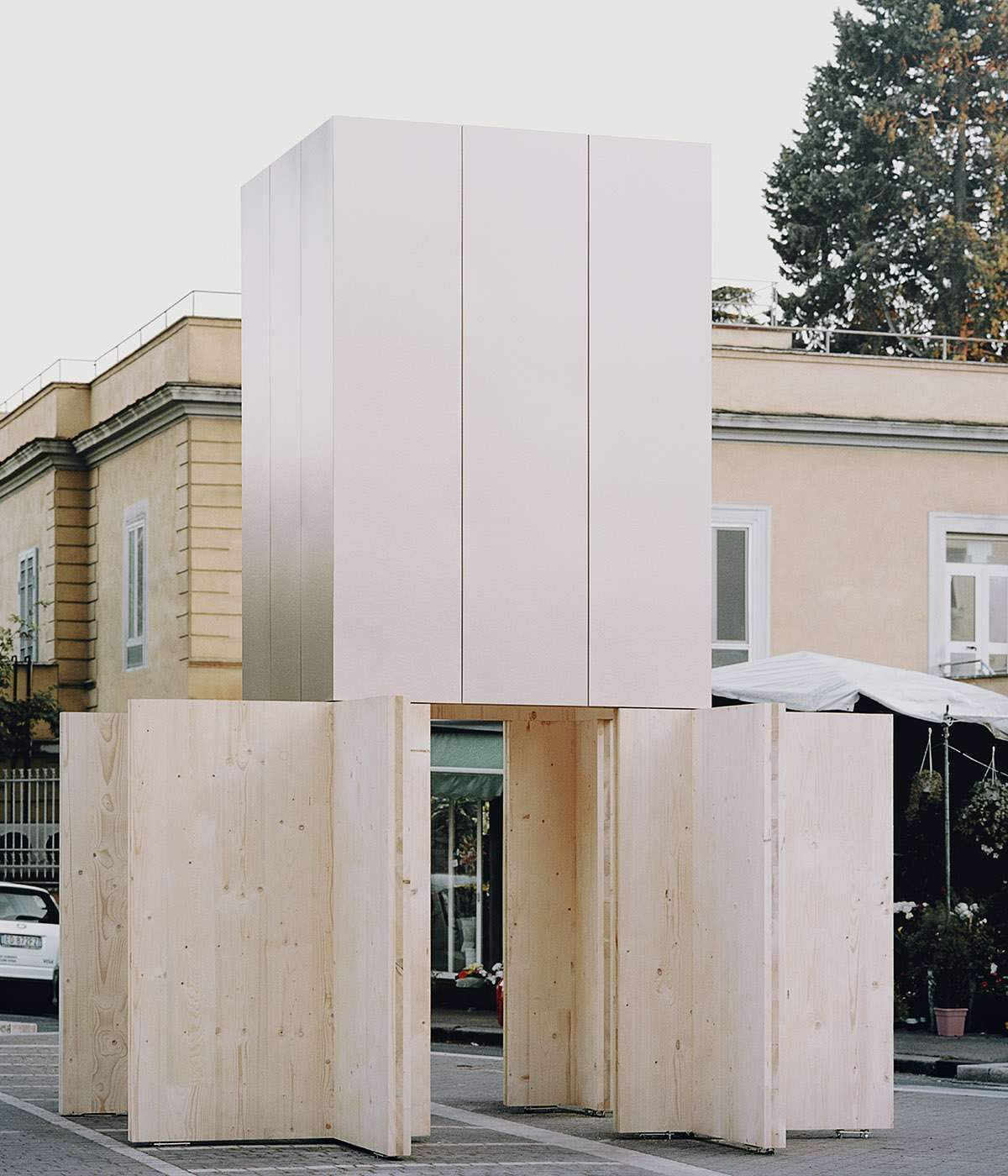 So the composition is constantly changing and takes on ever-changing reflections and shadows as the light changes, at different times of the day.
The interior space, 160×160 sq.
Access is determined by four portals that allow a free and dynamic use of the architectural object.
The interior space, intimate and compact, leads the visitor to look up and enjoy the sky of Rome at a specific moment of the day.
The Skyframe is also configured as an interactive urban device that modifies the normal dynamics of public space use,
and shows how architecture can offer new ways to experience the city.
The studio also added that a visitor can take their own photo of the sky of
Rome and share it using the hashtag #skyframerome or tag the Instagram @skyframerome page.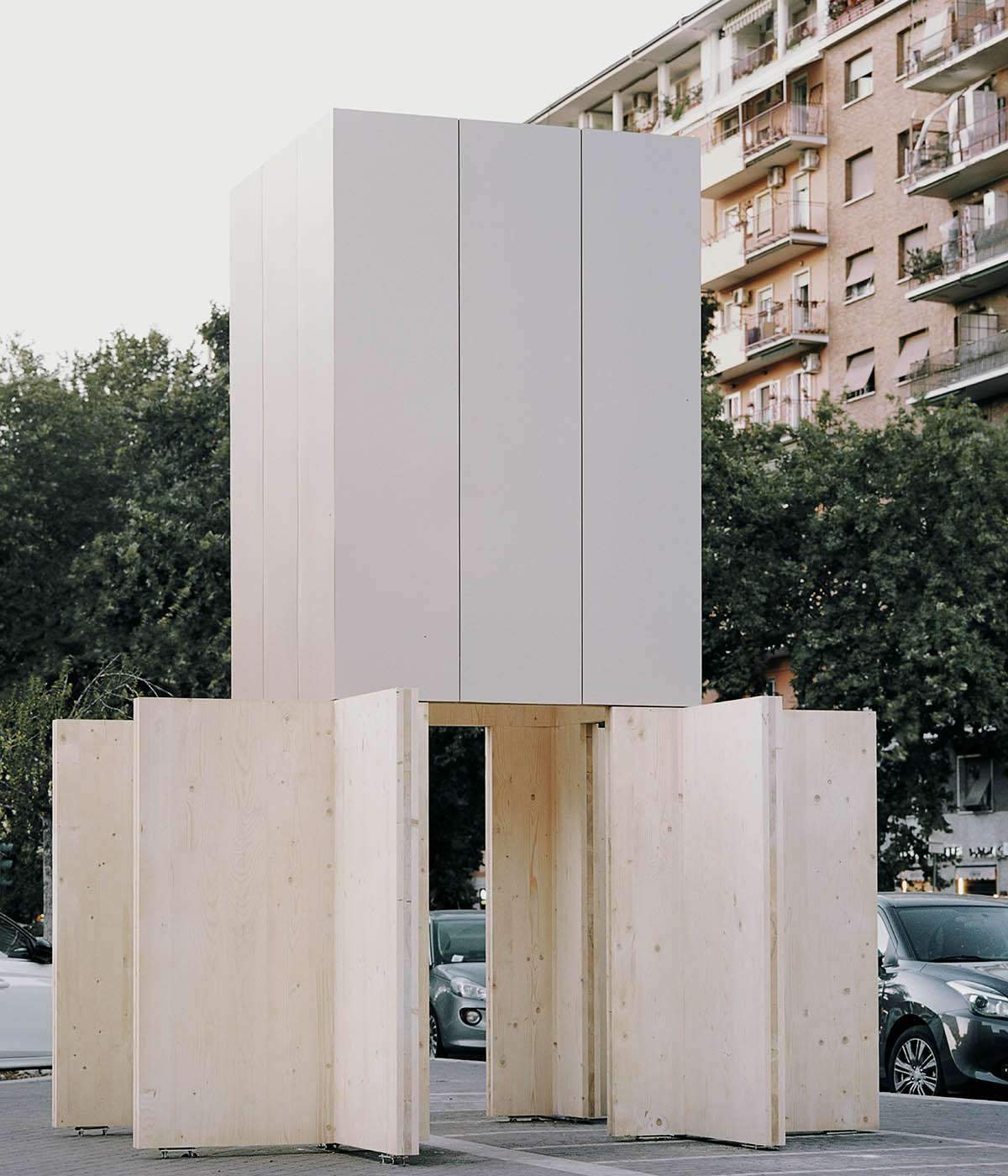 Each single photo will become part of a larger set that is created from the photos of different users.
SET Architects
SET Architects is a Rome-based architecture,
urban and design studio led by Onorato di Manno and Andrea Tanci.
The studio believes in basic architecture that looks at archetypes to imagine future scenarios.
Synthesis is the central theme of the entire creative process,
from the abstract idea to the design solution as a response to the complexity of the functional program.
Design activity is enriched by educational activity and continuous theoretical research based on the investigation of public spaces,
new forms of living and the relationship between the natural and artificial environment.
SET has won many awards (Young Architect 2018) and competitions for the New School Complex in Sasa, Bologna.
Shoah Memorial He is invited to participate in lectures, workshops and events (MAXXI Museum,
Tallinn Architecture Biennale).
Converting an old tavern into handcrafted gray and brown brick apartments