At Milan Design Week 2022, Zavier Wong exhibits "The Common Table" as part of the show "No Space For Waste."
Zavier Wong, a maker and thinker from Singapore who now resides in the Netherlands, presents "The Common Table" at Milan Design Week 2022 as part of the show "No Space For Waste," which stands out as an ode to circular design and innovation.
This one-of-a-kind exhibit wonderfully highlights exceptional goods created from industrial waste to reduce their environmental effect.
Additionally, the initiatives selected expertly give unwanted items new life, increasing support for a more sustainable lifestyle and putting an end to the unhealthful domino effect.
"I prefer to picture myself as a landscaper for an industrial wasteland. I am drawn to materials that are seen to be flawed, useless, or objects that industry has rejected. And I use these materials' perceived flaws as an opportunity to transform them, says Wong.
Wong made the creative choice to create a long table for the same purpose that early churchgoers from various backgrounds gathered around one table to share a communal meal known as the "love feast."
Moreover, this unique eye-catching product is made from discarded wood, steel, brick, styrofoam, and plastic, and is seamlessly composed of five independent tables that represent five different people.
We all experience catastrophic times in life, regardless of language, color, or religion. And the materials are subdivided into little parts to eloquently portray this.
He does, however, have an intrinsic belief that every painful event contains the potential for growth.
Therefore, this symbolic piece of furniture has an organic shape; the random pieces all seem to grow and reanimate.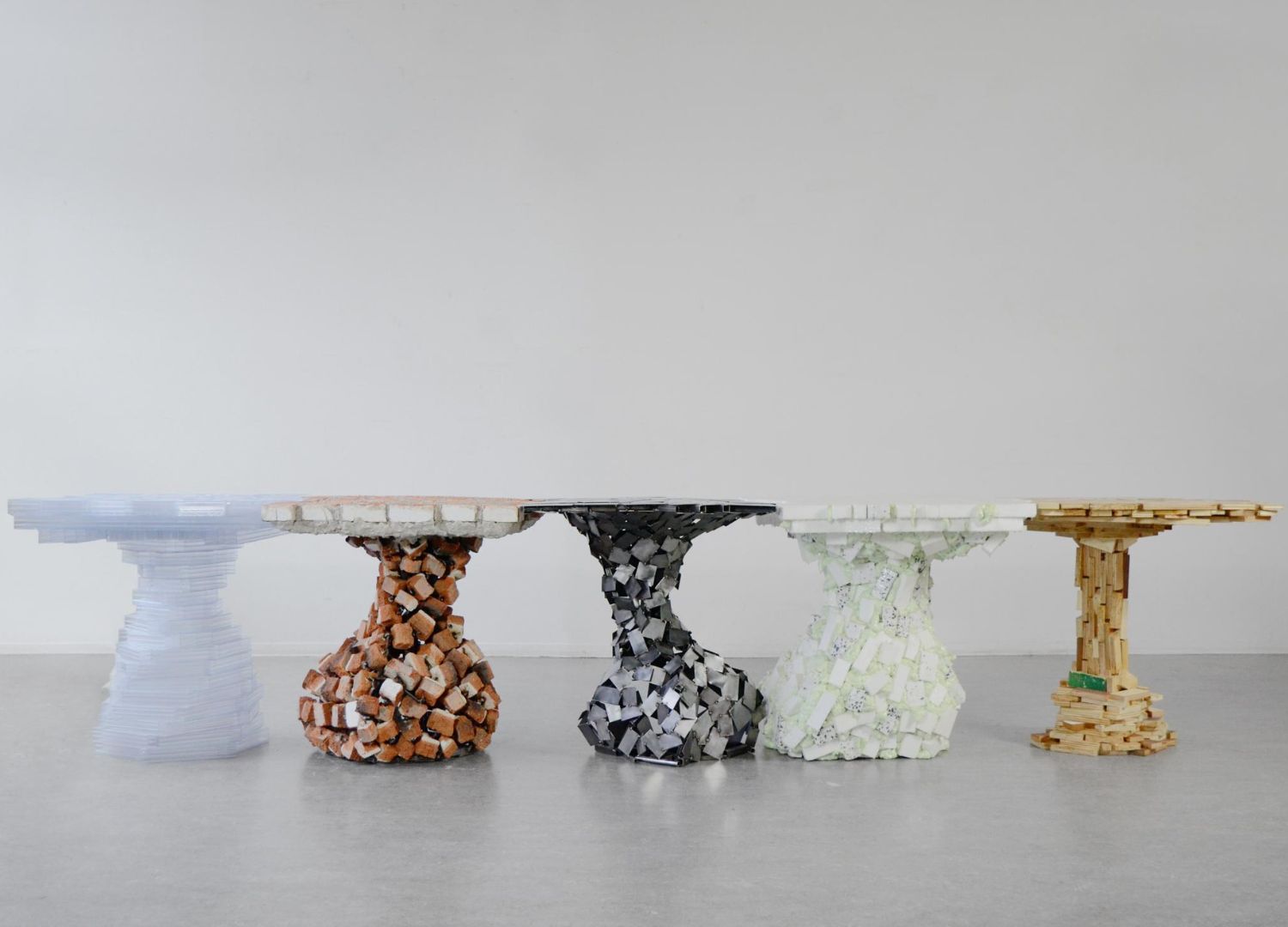 Read more on Archup:
42000 bamboo reeds used to build a welcome center in Vietnam