Via Riyadh is a high-end development consisting of a food and beverage area and luxury retail.
The food and beverage section consists of 8 gourmet restaurants, 3 coffee shops,
3 fine dining restaurants and a cigar lounge.
Via Riyadh is the premier destination in the world to experience luxury, rooted in local traditions and heritage.
Where famous names intersect in Via Riyadh, from the world-famous St. Regis Hotel, to designer brand boutiques,
And from the best known restaurants, to the Renaissance cinema that offers luxurious levels of comfort and exclusivity.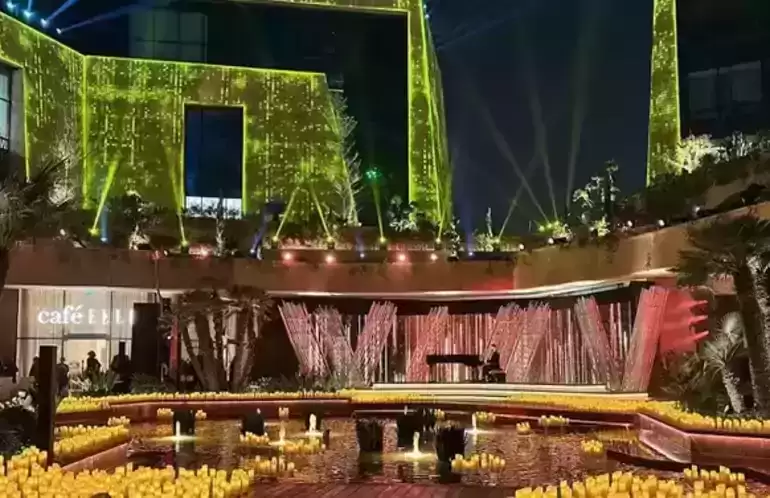 Design features
The design is an architectural masterpiece inspired by Salmani architecture and urban style,
as Via Riyadh is designed to work in perfect harmony with the local identity of the capital.
Preserving the unique identity of the city.
The ancient stones that formed the famous Tuwaiq Mountain in Dhurma from ages ago
have been professionally quarried to bring them to the present time.
The region occupies an important place in the history of the Kingdom
since it was the birthplace of the second Saudi state in the 1820s.
At the end of June 2022, the Saudi Authority for Architecture and Design,
which oversees the development of the sector in the Kingdom of Saudi Arabia, traveled to
To Katowice, Poland, to participate in the eleventh session of the World Urban Forum.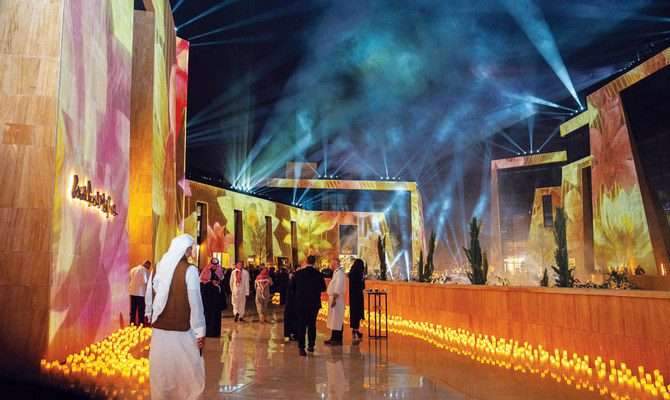 In addition to their participation, the commission also presented an exhibition to display King Salman's Charter for Architecture and Urbanism.
It was launched last year, and the first phase of the strategy
for activating the King Salman Charter for Architecture and Urbanism saw the publication of the charter,
And a traveling exhibition, and the announcement of the charter awards,
and the launch of many services and incentives.
The opening of the newest luxury destination in the capital
Via Riyadh was inaugurated by His Excellency Turki Al-Sheikh,
Chairman of the Board of Directors of Saudi GEA, last January.
The hotel, which officially opened to visitors in February,
offers a variety of live performances, luxury locations and lifestyles.
As well as the best hospitality, housing and exceptional luxury services.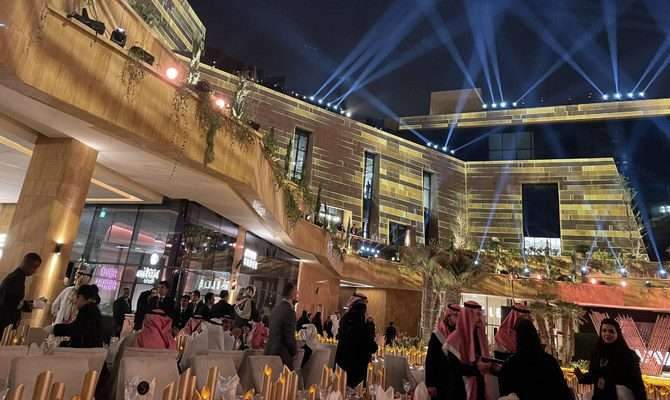 Via Riyadh, a jewel of modern architecture influenced by Al Salmani's urban design and architecture,
was created to seamlessly blend with the local identity of the capital.
The luxury district was built over a period of 20 months.
Close to Riyadh's diplomatic quarter, Via Riyadh offers spaces for rest and relaxation,
making it an ideal location for spending leisure time.
Greenery with 850-year-old trees surrounds the place.
For more architectural news