Bernard Tschumi one of the pioneers of deconstructive architecture,
Bernard Tschumi is a successful architect,
considered one of the pioneers of deconstructive architecture in the world.
He is the son of eminent architect "Jean Tschumi".
Birth and upbringing
Bernard Tschumi was born in Lausanne, Switzerland (25 January 1944),
his name is closely associated with the idea of ​​deconstruction.
Bernard studied architecture at Portsmouth Polytechnic in Portsmouth, UK,
and at the Architectural Association in London.
He completed architecture studies with Urban Studies, Cooper Union, New York,
and Princeton University.
Tschumi also studied in Paris and at the Swiss Federal Institute of Technology in Zurich,
where he obtained his degree in architecture in 1969.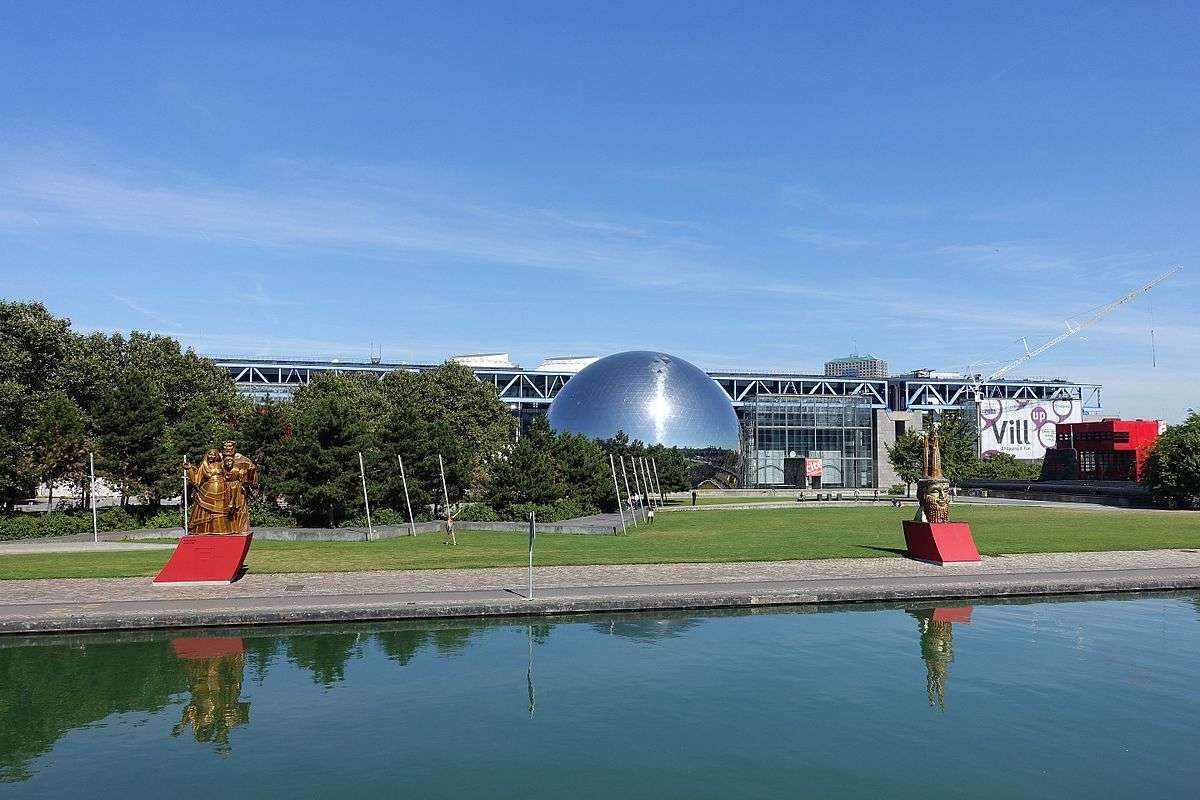 Academic and professional life
Tsumi was dean of Columbia University's Graduate School of Architecture,
and then worked in planning and conservation from 1988 to 2003.
Bernard designed his first notable project in 1983, a park in Paris, the Jardin de la Villette.
Tsumi participated in a garden design competition, which he won in 1983,
in which he demonstrated a design idea, an innovative new adventure in landscaping.
The idea was based mainly on disjunction and was implemented in collaboration with
the philosopher "Jacques Derrida" and the American architect "Peter Eisenman".
Architectural direction of "Bernard Tschumi"
Bernard Tschumi is the leader of the "architectural foolishness" trend,
which some architects go too far.
This trend is about buildings with a useless structural structure that has no feasibility
or interest in housing or other uses.
The movement was linked to the need for architecture to move away from the rigidity of
natural connotations and contradictions to the traditional.
Examples include:
The contrast between the shape of the building and the land on which it is built.
The traditional contrast between the structural structure and the decorations.
Hence the link between the movement and this architectural theory.
Tschumi then designed Deconstruction,
which later became the center of art and architecture theories in America in the 1980s.
It became the official academic trend in some departments of architecture,
literature, and art in American universities.
Deconstruction architecture calls for the demolition of all traditional engineering foundations,
and calls for the dismantling of facilities into parts.
It also calls for a reconsideration of relationships, whether human or physical.
Deconstruction does not mean demolition, as it appears, as Tschumi sees that there is positive demolition, demolition or reconstruction.
It is related to human instinct as the child disassembles the toy
and the radio with interest to know its contents and how it works.
From this idea it can be realized that deconstruction is one of the basic instincts that delight man.
The most important works of the successful architect Bernard Tschumi
Gardens de la Villette, Paris
College of Architecture at Florida International University, Miami
Alfred Lerne Hall at Columbia University, New York
Faculty of Architecture of the University of Marne-la-Vallée, France
Glass Video Gallery, Netherlands
Student Center, New York
The New Acropolis Museum, Athens
The Blue Tower, New York
Concert Hall of Limoges, France
Rouen Concert Hall, France