By using cutting-edge lasers and bio-sensors, the Tornasole for Casarialto Atelier tracks the air quality in the surrounding area.
The elegantly inventive lamp "Tornasole" for Casarialto Atelier, masterfully designed by BreathGeneration Collective Air Quality Observatory, has an inbuilt gadget that wonderfully monitors the air in the area around us using lasers and bio-sensors.
Casarialto Atelier was founded in 2008 by Catherine Urban in Veneto. It's a line of dinnerware and home decor accessories that deftly captures her intense enthusiasm for glassmaking. As well as exemplifies a seamless blend of global design expertise with enticing craftsmanship.
The brand successfully formed direct collaborations with master glassmakers from all over the world thanks to its modern and practical character that beautifully entwines with the centuries-old roots of Venetian savoir-faire.
"My interaction with glass was quick — straight from my first innate curiosity, I felt the urge to study and explore this difficult material as well as its production techniques, which is how I started Casarialto Atelier," explains Urban.
The brand creates ideas that are delightfully new but unexpected by enlarging its horizons and experimenting with less conventional methods.
Tornasole is a one-of-a-kind lamp that combines the art of freehand blown glass, which is Casarialto's signature, with cutting-edge technology. Alfio Pozzoni and Alessandro Brizioli created and promoted Tornasole with the help of a team of professionals and a scientific committee.
Moreover, this unique object is spherical and has two tiny branches with a small bird living on each. A chrome-plated base provides this object to this object that houses the air quality sensor equipment.
Urban continues, "It further changes shades of color to tell us when to ventilate the place we live in. Therefore, enhancing awareness about our surroundings. It is beautifully suggestive of a lyrical mini-observatory."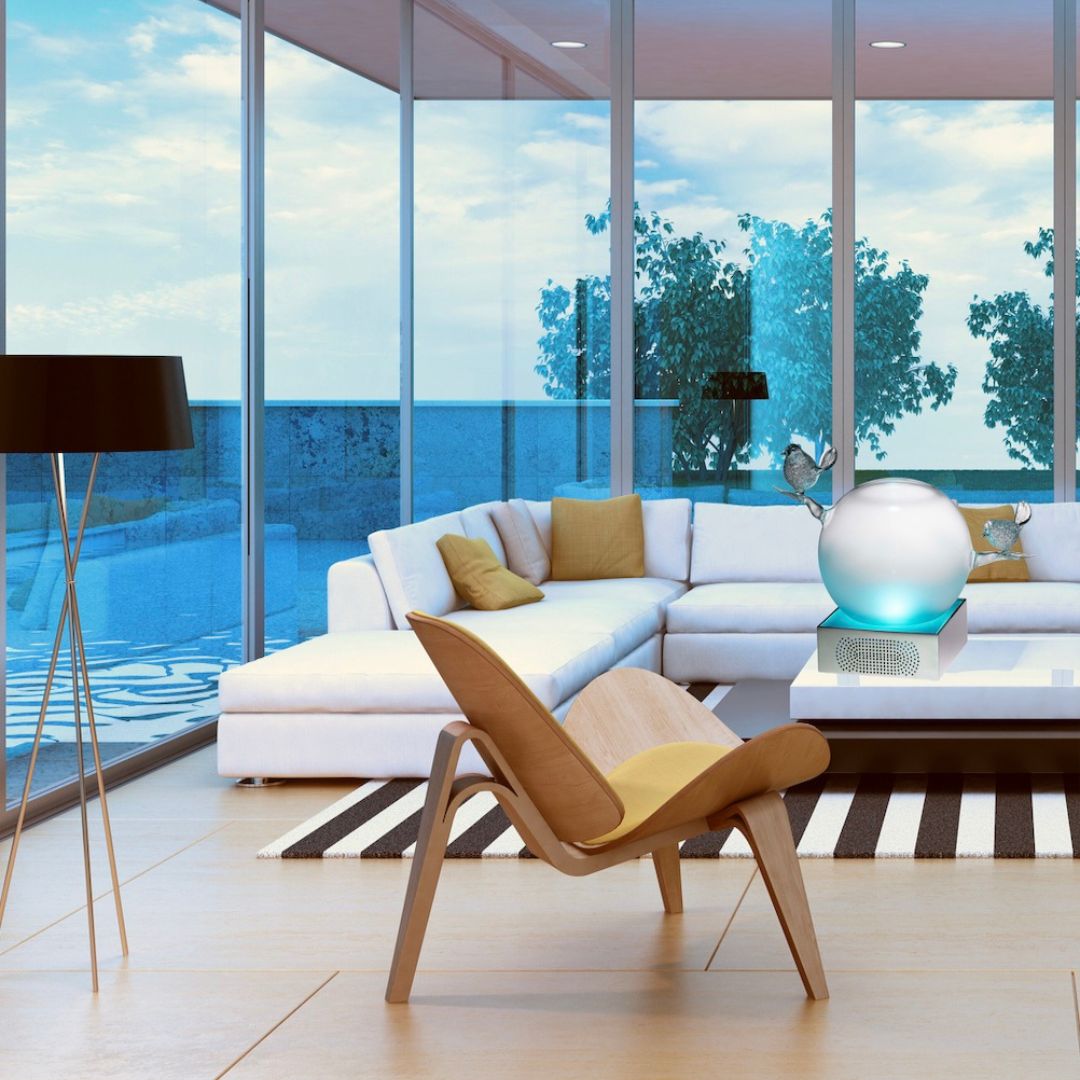 Read more on Archup: