Construction supplies flow more freely, but the price of materials could affect construction plans for 2023, some construction workers have warned.
A new report shows that building material prices are the biggest concern for UK builders in 2023.
The shortage of building materials over the past two years appears to have eased,
but prices remain high across a range of materials.
What affects not only merchants but also those who undertake construction or renovation projects in 2023.
An ElectricalDirect survey of 500 builders and tradesmen found material prices to be the biggest challenge at the start of the New Year,
which was chosen by 46% of respondents.
The number of workers citing this as a concern has doubled from 23% in 2023,
with the cost of living crisis now deepening across the UK.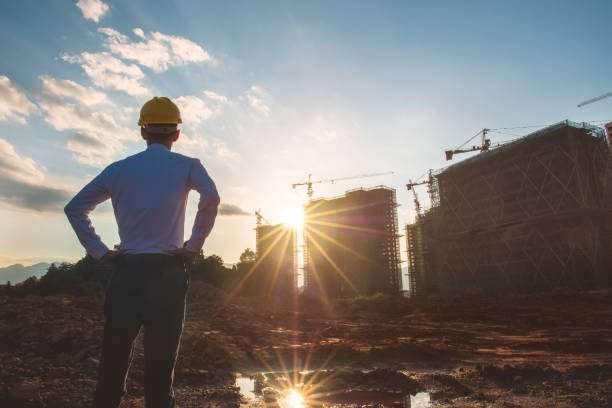 The reasons for the high prices of building materials
The cost of building materials has increased since the beginning of 2021,
following the impact of the pandemic and the UK's official departure from the European Union,
which has led to shortages of materials and problems with shipping materials to the UK.
This year, costs have continued to rise amid the highest inflation rate in 40 years, and are expected to rise to 18% in 2023.
The Construction Leadership Council (CLC) said in November that inflationary pressures represented the main challenge for productive construction companies.
And energy-intensive products such as glass, concrete, cement, PIR, plasterboard, and bricks.
At the same time, skyrocketing energy prices have put pressure on construction companies because industries that produce these energy-intensive products pass on the impact of higher prices.
Russia's invasion of Ukraine caused major disruption to supply chains.
The building materials and components statistics report also revealed that the monthly material costs increased by 15% in October compared to last year.
Although the monthly costs decreased by 0.2%.
Building materials that have risen in price
These are some of the items that are still affected:
Aggregates (gravel, sand, clay and kaolin), which BEIS says increased by 56% year-on-year.
Bricks, Last November, brick maker Fonterra warned its customers to prepare for a fourth spike in brick prices within 12 months.
Timber, CLC said in November that prices remain high across Europe due to sustained demand.
Reinforced concrete, the EY Item Club warned in September that cement prices will continue to rise in the coming months.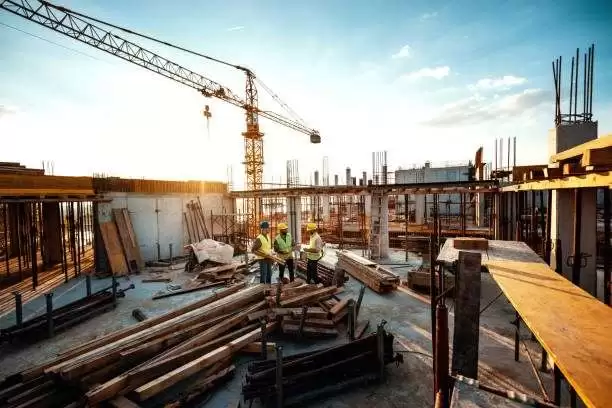 How might your project be affected?
A study revealed another major concern among construction companies:
nearly 25% are concerned about a shortage of skilled workers in their sectors.
This was echoed elsewhere, as a Building Engineering Business Survey in December,
supported by trade bodies including the Confederation of Electrical Contractors,
revealed that just over half of UK engineering services cited staff shortages as their number one or number two concern,
while 52% highlighted a lack of electrical skills as a concern.
Rob Driscoll, Director of Legal and Commercial Affairs at the Egyptian Chefs Association, said:
"Persistent labor shortages and growing concerns about offering fixed-price contracts continue to keep business owners up at night."
And earlier this year, the Office for National Statistics (ONS) reported that 25% of construction work in the UK was short of skilled labour.
The Office for National Statistics also says there are now nearly 244,000 fewer workers in the construction sector than there were three years ago.
This is attributed to workers returning to the EU and retiring early.
This shortage particularly affects small and medium business builders;
Because it takes at least three years to train a skilled trader.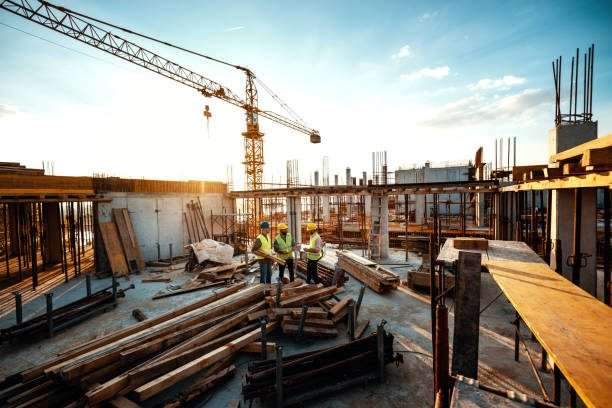 If you are planning or in the middle of construction work,
planning as much as possible in advance is pivotal to ensuring that you are not affected by price increases.
CLC advises self-builders to work closely with their supply chain,
communicating your requirements early with suppliers, distributors and builder dealers.
For more architectural news
The Chengdu Museum of Science Fiction has been unveiled with a radiant glinting ceiling designed by Zaha Hadid