For around two years, preparation was underway for the launch of #Marafy project, and this was not merely a stroke of luck, according to Roshan Group CEO David Grover. Roshan Group now holds a considerable amount of land bordering Jeddah Airport, as well as securing ownership of Up Town Jeddah.
A water canal with a width of 100 meters and a length of 11 km will be implemented. It is expected to increase the ecological enrichment of the region, and it is expected that this will contribute to the prosperity of the architectural design of the city and the architectural development of the city of Jeddah as well.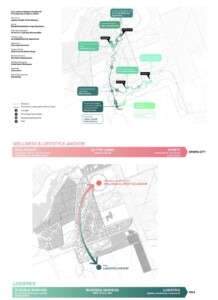 Uptown Jeddah Company is taking the lead role in formulating the special economic zone around King Abdulaziz Airport for the Marafi Water Canal Project, a pioneering venture that looks to revolutionize the northern part of the Jeddah and boost the objectives of the #Vision_2030 Initiative. Backed by His Highness, Crown Prince #Mohammed_Bin_Salman and the Board of Directors of Roshan Group, this laudable plan is being applauded for its potential to transform lives and generate value.
The Ministry of Transport and Roshan Group are collaborating to implement the King Abdulaziz Airport development plan, which will introduce a water canal for water connection between the airport, the Special Economic Zone, and the northern areas of Jeddah. This unique interconnection will fundamentally transform the model of Jeddah, prompting a strategic re-evaluation of the future of the Northern parts of the city. The aim is to establish integration among the various mega projects that will take place in this area.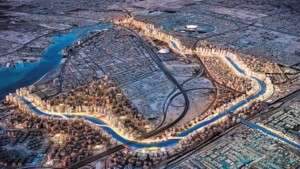 Roshan Group launched The Bride community as the initial phase of the large Marafi project, which consists of villas for residential use. The upcoming stage will also include apartments with breathtaking views of the water canal, along with dual-purpose properties. It will be noted soon who the contractor for Marafi and the water canal project will be. In the coming weeks, work on the excavation of the water canal shall commence.
وجهة بحرية عالمية ترسم ملامح مدينة #جدة حول قناة مائية تمتد لأكثر من 11 كم#مرافي، أيقونة معمارية جديدة من #روشن

اكتشف المزيد عن مرافي: https://t.co/27xqxWlat0 pic.twitter.com/DQGMpvtmft

— ROSHN | روشن (@Roshnksa) September 21, 2023
Reports have highlighted the fact that Jeddah is an ancient city, estimated to be more than 3000 years old. This coastal city is a gateway for pilgrims to the country, and has a light spirit that captivates all with openness as it is a city with a variety of cultural mixes. The Jeddah region has big plans to make its northern part the center of potential growth for the city, and this project supports these efforts. Thus, the project is a noteworthy step forward in the regional development of Jeddah, with its tourist attractions and coastal environment acting as added incentives.