New Vancouver Forest Design in Canada Implemented by Urban Agency,
The Urban Agency is currently implementing a Canadian Vancouver Forest Development project,
which is inspired by the forests in the region.
The project constitutes a vibrant sustainable space for the residents and the community,
as it is designed in the form of a dynamic canopy in which trees and leaves grow along the building envelope,
containing timber, bamboo and green spaces.
These materials help to form a sustainable mass for the entire city,
as a series of terraces in a stepped form.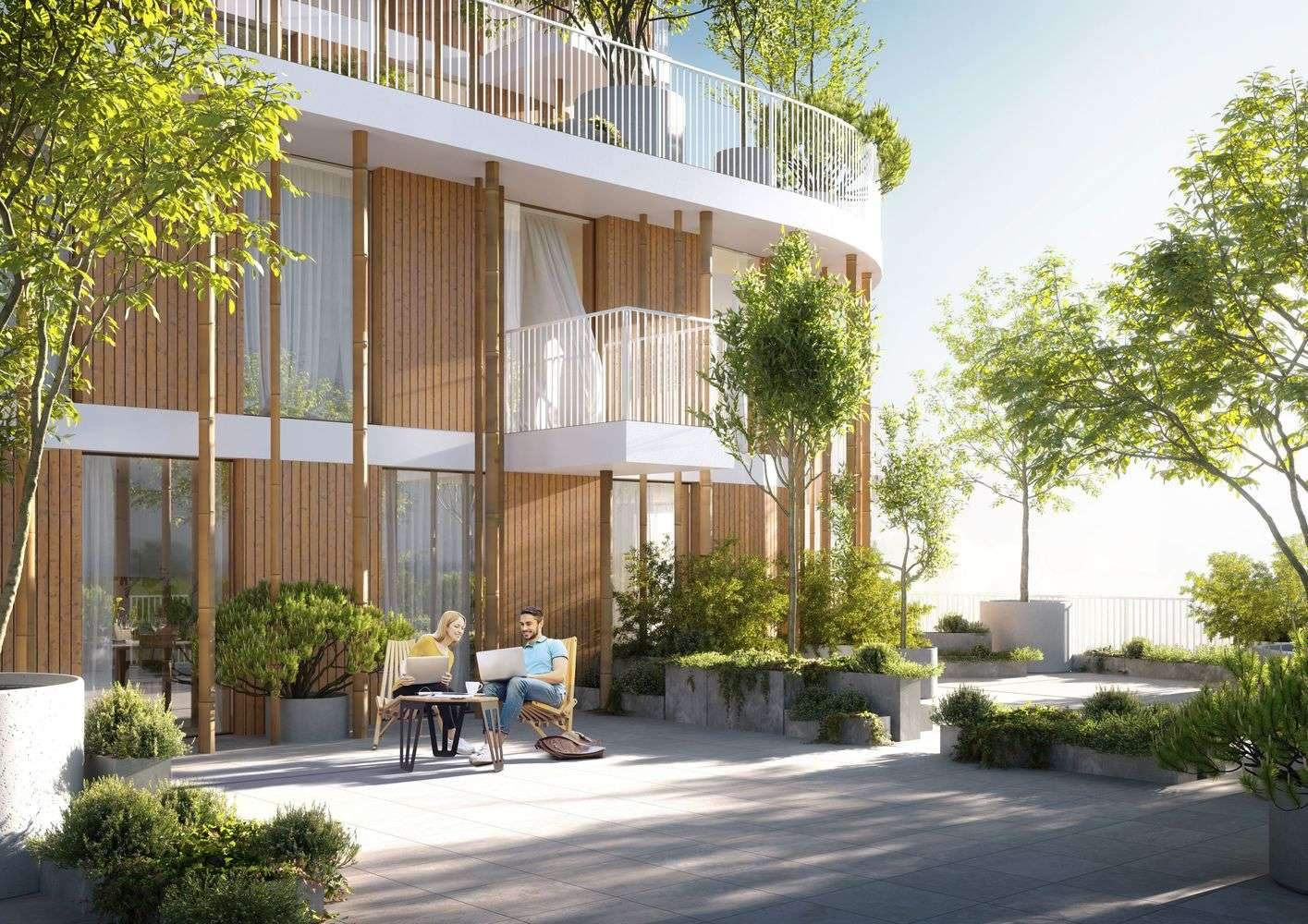 Features of project development:
The development of the project is expressed in the form of two separate units for the first three floors,
containing private apartments and a community space.
The integration of the two units starts from the fourth floor,
by opening the exterior corridor, by turning the building onto the public realm.
Structurally, parallel streets connect, and the design is comprised of a bamboo frame.
The communal spaces are located on the lower three floors and are more cohesive in the urban fabric,
as an extension of the site connections.
The upper levels were then reserved for private apartments,
and as the building continued to climb,
the spaces gradually narrowed into a series of terraced terraces from the southern end.
This gradation allows all apartments to be exposed to the sun,
and the corners of each floor are curved to add to the appearance of the building a streamlined appearance along the facade.
The structure is designed with foliage, trees and plants, as well as greenery growing on the terraces.
Selection of project implementation materials:
Low-energy materials were chosen, with the design comprised of a bamboo-clad CLT frame.
Covered in a layer of sustainable credentials, bamboo has a tensile strength nearly as strong as steel,
but what makes it highly efficient in transportation and installation is its lightweight tubular shape.
It grows 15 times faster than conventional wood, making it more sustainable than timber.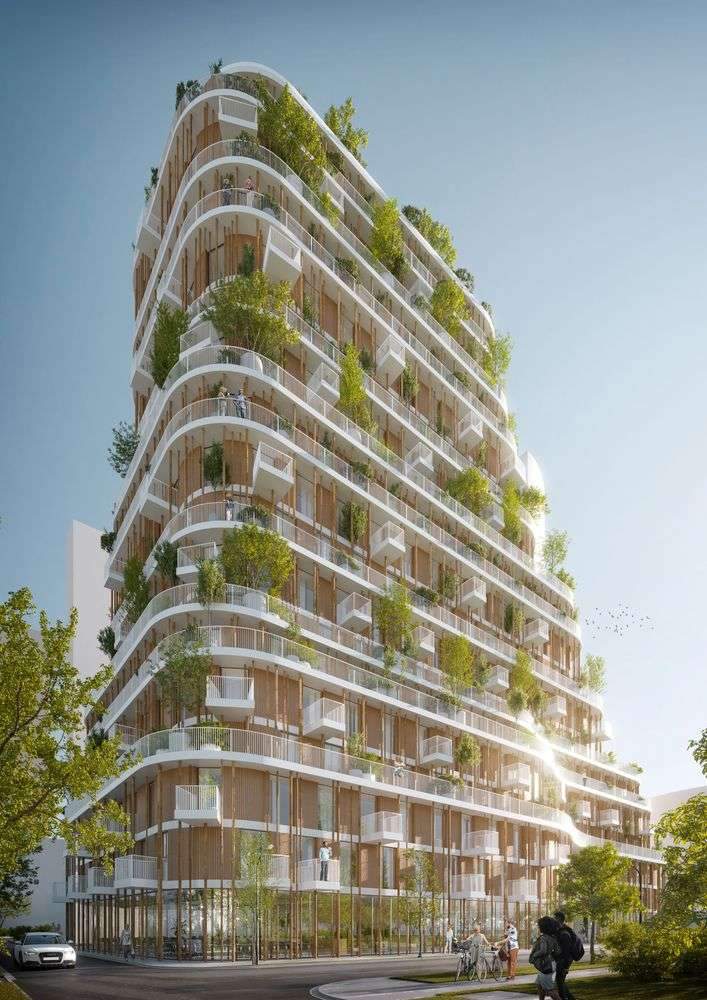 The modular layout of the facade, alternating windows and cladding of equal proportions,
improves thermal insulation to Passivhaus standards and allows efficient and cost-effective prefabrication off-site.
Terraces, bamboo poles and choppy balconies all work
to provide more depth in elevation and a higher balance of light and shade.
The 'Forest of Columns' creates a strong architectural identity effect that refers to the natural environment of the area.
These groups of wooden poles also indicate both the nearby forests
and their journey from the woods to the building, across the river water.
The structure was conceived with foliage and trees along the terraces,
to complement the warmth and texture of the wooden facade.
This "living canopy" envelops the building with an ever-changing facade,
which reflects the vibrancy, color and light of the forest grove.
The new Vancouver Forest design is inspired by the scenic woodland areas of British Columbia,
and is executed using timber, bamboo and greenery.