Our experience of a historic building in Surrogate's Courthouse,
Opened in 1907, it is located on the northwest corner of Chambers and Centre Streets,
across the street from City Hall Park and from the Municipal Building.
It houses the city's Municipal Archives, as well as providing courtrooms for the Surrogate's Court for New York County on the fifth floor.
The well-proportioned seven-story, steel-framed building is faced with granite from Hallowell, Maine, and contains elaborate marble interiors.
The three-part Chambers Street facade features a triple-arched main entrance centered along the two-story base,
above which is centered a three-story Corinthian colonnade topped by a cornice, historic building a sixth story,
another cornice and a mansard roof.
It was designed to be fireproof, in order to safely house the city's paper records.
The Beaux Arts exterior features fifty-four sculptures by prize-winning artists Philip Martiny
and Henry Kirke Bush-Brown, representing both allegorical figures —
such as New York in Its Infancy, New York in Revolutionary Times, Philosophy, Law,
and the seasons — and eminent figures from the city's past, including Peter Stuyvesant,
DeWitt Clinton, David Pietersen De Vries, and mayors Caleb Heathcote, Abram Stevens Hewitt, Philip Hone,
Cadwallader David Colden and James Duane.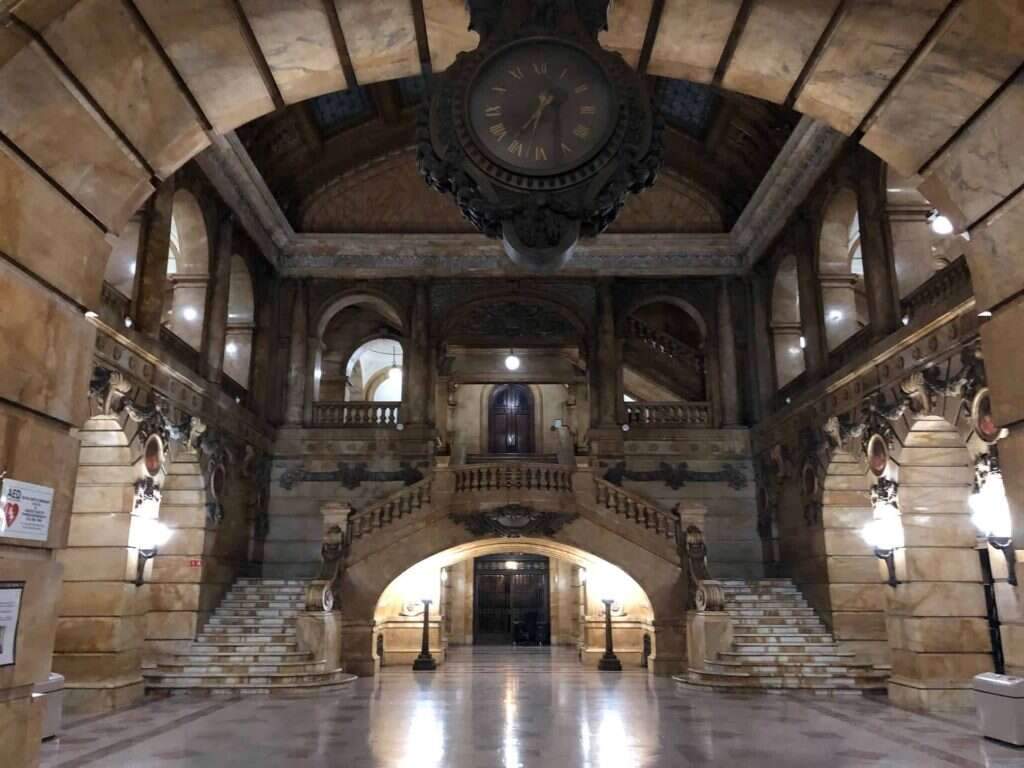 There is a three-story interior courtyard of historic building, supposedly inspired by the Paris Opera,
featuring an imposing marble double staircase leading to colonnaded balconies on the upper stories.
It's considered one of the city's finest Beaux Arts interiors.
Mosaic murals showing the zodiac were created by William DeLeftwich Dodge.
The elaborate Surrogates' courtrooms on the fifth floor are endowed
with carved oak and mahogany paneling, and gilded plaster decoration.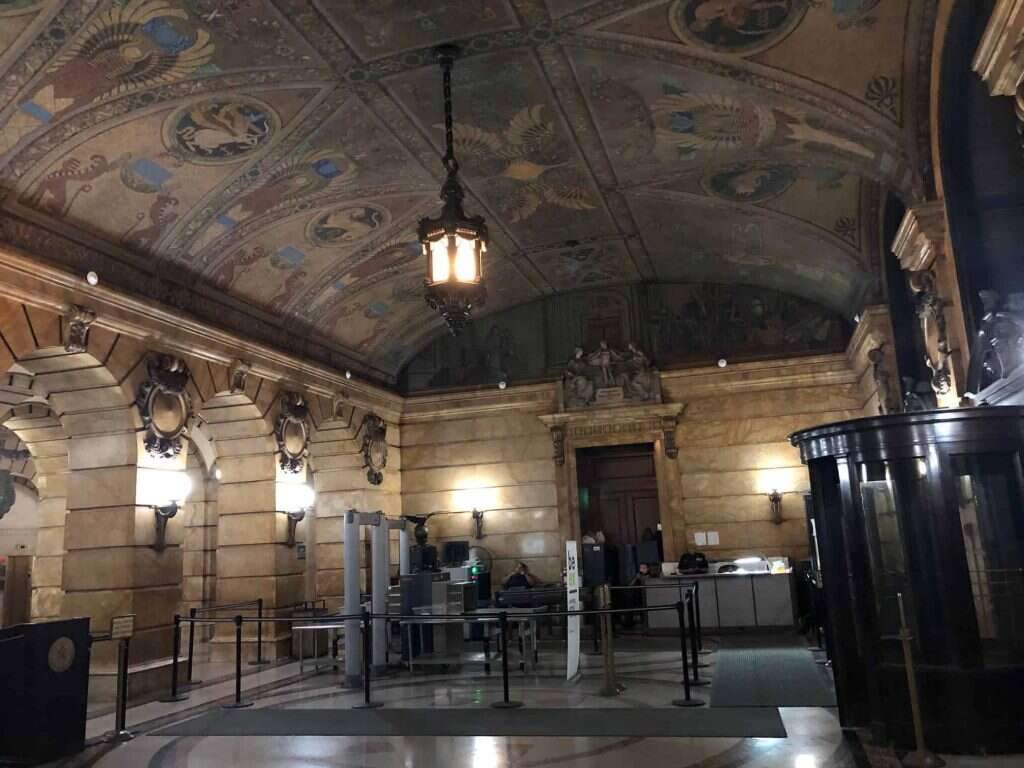 The building has been favorably compared to the somewhat smaller Chamber of Commerce
building and the somewhat larger Customs House, both contemporaries of this building in lower Manhattan.
A rear entrance to the building has been made accessible to people with disabilities,
although some claim some internal obstacles remain.
Bathrooms are the oldest and was used white marble slabs on the walls and the addition of many external statues and the number of 19 statues of people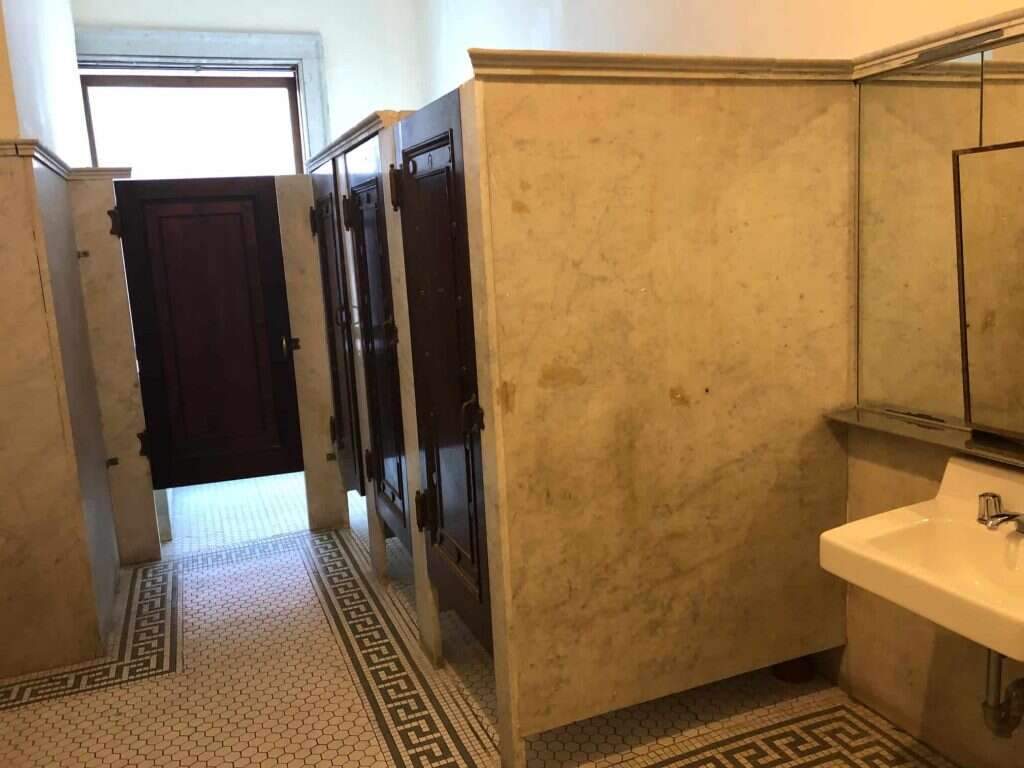 You may like: 3D-printed construction of the Straitus Bridge completed
You can also follow more articles on:  INJ Architects