Marcelo Suro creates The Pink Robots Won, an attempt to represent a live being while also acting as a free-standing floor lamp.
The Pink Robots Won is a piece of art by Marcelo Suro. It tries to visually represent a cute living being while also performing and functioning as a free-standing floor lamp. In some situations, we might see it as an inanimate and lifeless item.
Mexican native Marcelo, who was born in Guadalajara, now divides his time between that city and New York.
His unique creations, which include floor lamps, chandeliers, vases, and unique little tabletop lamps, are incredibly eye-catching.
To push the technical limits of what is "possible" with particular typologies, I only use them.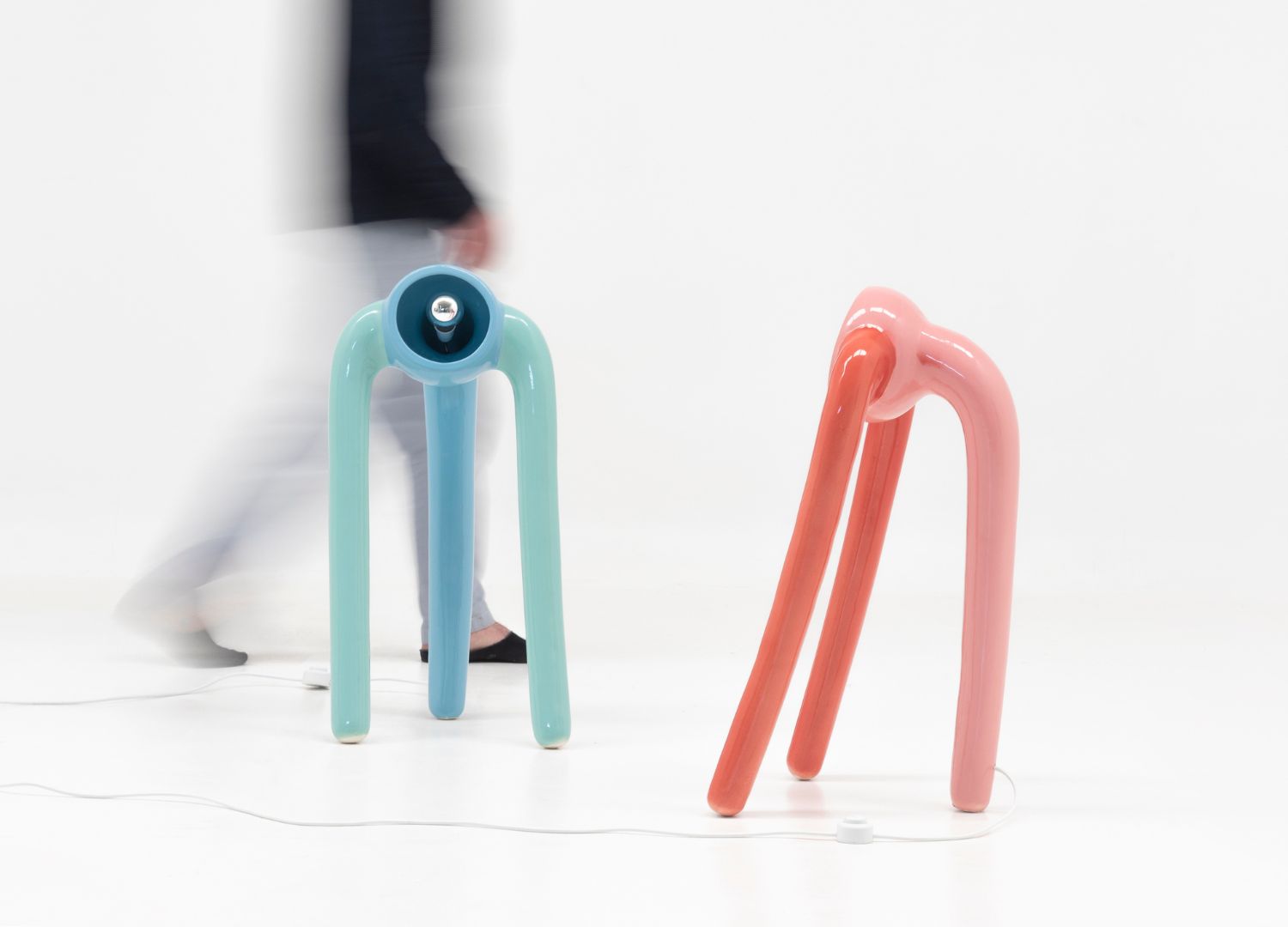 In order to maintain a frozen state of transmutation and instability, I merely use specific typologies to push the technical limits of what is "possible" with conventional ceramic processes.
A period of uncertainty when questions like, "Are they expanding or contracting, is this steady or is it collapsing?" become prevalent. Marcelo Suro says.
This whimsical lighting piece is initially slipped cast in low-temperature porcelain and comes in many cool, relaxing pastel tones.
It's expertly coated in monochromatic tones in order to subtly highlight the three distinct components of this exceptional eclectic sculpture.
Read more on Archup:
42000 bamboo reeds used to build a welcome center in Vietnam