The Solioti project, led by the landscaping company Vert-tical Nord, offers a technology for building and renovating buildings at a low environmental cost. Its manager, Frédéric Logez, is working on a new generation of eco-responsible plant walls. Made from recycled textiles, designed to help cities and their habitats fight global warming.
It is within the framework of the Innovation Challenge and its call for projects. Organized for 10 years by Refashion (eco-organization of the French Textile Sector) that the landscaping company Vert-tical Nord was distinguished for its Solioti project. The latter proposes eco-responsible plant walls designed from recycled textiles, an unusual and unprecedented solution in France. Refashion is also providing financial support for the Solioti project to the tune of €71,813. This project also benefits from the support of local partners such as EuraTechnologies and Maille'Immo.
Read also: WOHA and Patricia Urquiola's tropical skyscraper: Eco-friendly and voluptuous
The Solioti project offers Sustainable and efficient green walls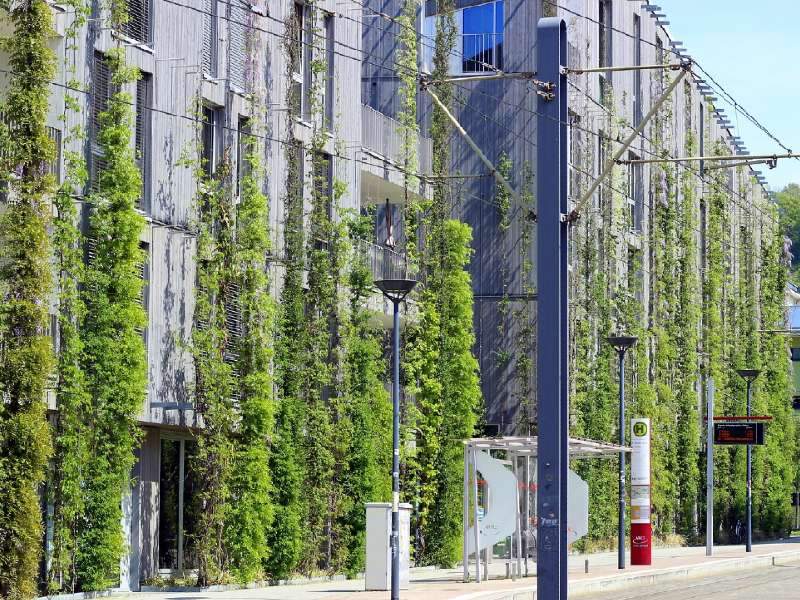 Its founder, Frédéric Logez, an entrepreneur from the north of France. Wants to replace the usual substrates such as sphagnum moss (natural moss) with these eco-responsible plant walls. Made from recycled textiles. "Even if they bring several interesting benefits, the manufacture of plant walls is not really ecological because of the use of raw materials that impact the environment," he says.
After several years of work, a first full-scale demonstrator wall (from 50m² to 100m²) incorporating a recycled textile non-woven for the growing medium and an optimized watering system, could see the light of day in June 2021, in Hauts-de-France.
"Starting this summer, this first new-generation green wall will make it possible to collect data on energy performance. And obtain a technical opinion in early 2022 in order to propose this solution in public tenders," the statement said.
To do this, 8.4 kilos of textiles will have to be recycled, collected and sorted. The non-reusable clothes are shredded and then transformed into culture support for each square meter of Solioti green wall. In order to obtain this material, Vert-tical Nord works with the operator Le Relais.
Read also: For a more sober housing: a frugal and creative architecture
What are the benefits for the environment?
The contributions of these eco-responsible plant walls carried by the Solioti project are numerous. Indeed, they could reduce the consumption of virgin materials thanks to the recycling of used textiles. Protect the building against high temperatures. Fight against heat islands during heat waves thanks to the evapotranspiration phenomena of the cooling islands. But also treat CO2 and trap micro-particles by the plants of the green wall in a dense urban area with a small footprint.
Eventually, Solioti's green walls will be able to "offer other functionalities to recycle. More and more textile waste and make the city of tomorrow even more sustainable," the press release said.
"This open-loop used textile recycling project is in line with the proof of concept already supported by Refashion in 2018," says Jeanne Meillier, Jury Member and Business Manager, EuraMaterials.