Steep roofs move two of the homes in our tour, which highlights the five best homes of August 2023.
Also on the list are a bright green tiled residence,
a trapezoidal concrete house and a beach house clad in black wood.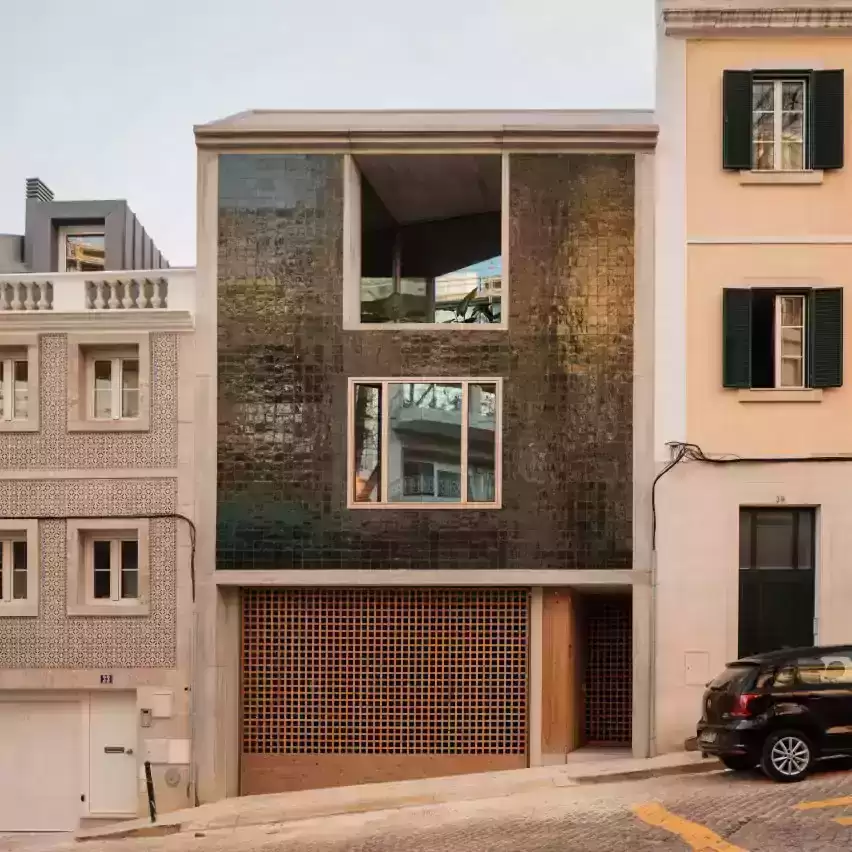 House in Rua São Francisco de Borja
This house is located in Portugal and was designed by Buck Gordon Architects
Handmade green tiles decorate the exterior of this narrow residence,
which Buck Gordon Architects placed between two buildings in Lisbon.
Its bright facade draws on the colors of the surrounding buildings,
and is pierced by a large planter on the upper floor covered by three panels of glass.
Concrete house in the shape of a trapezoid
This house is located in Slovakia and was designed by Ksa Studený
This trapezoidal house is arguably the most unusual on the list,
as it was excavated from a cliff site in the village of Pernik in Slovakia .
The structure is built of concrete and is faced with large sheets of glass,
which architect Ksa Studený said was intended to evoke a fishermen's lodge.
Middle Avenue House
This house is located in the United Kingdom and was designed by The Country Office
The country office referenced the Arts and Crafts movement when designing Middle Avenue House,
a home in Surrey with a steeply pitched roof and red terracotta tiles.
As well as being one of the most iconic houses,
this month it was also longlisted for the 2023 RIBA House of the Year award .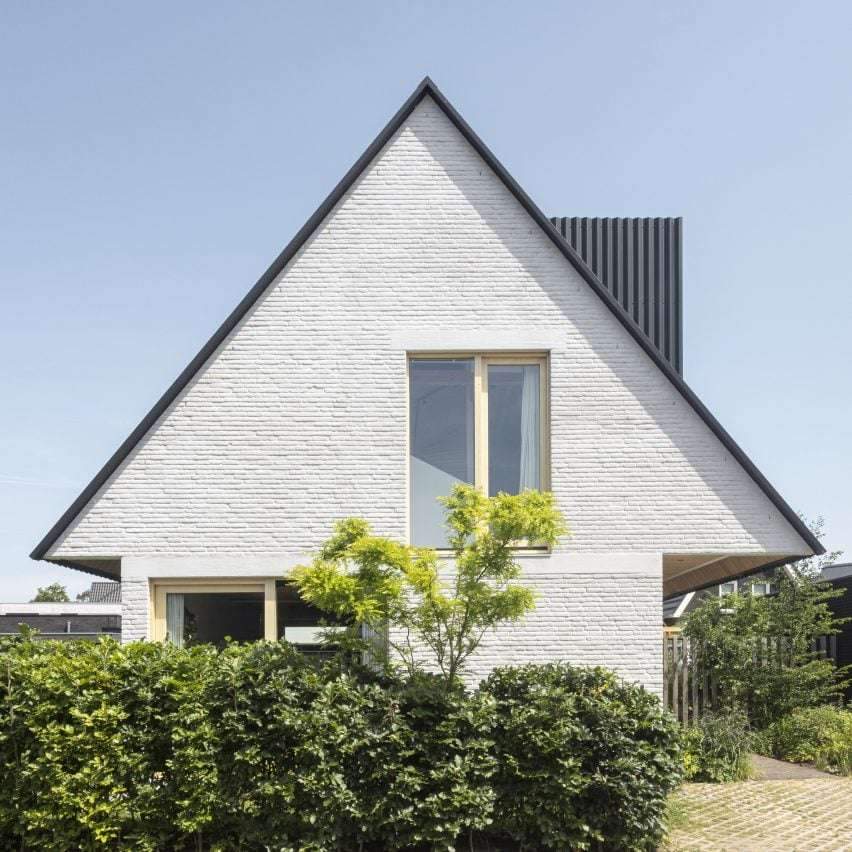 Lime Wash House
This house is located in the Netherlands and was designed by Chris Colaris Architects
Another house on the list with a steep roof is the Lime Wash House.
Created by Chris Collaris Architects in a green park near Eindhoven.
The black metal roof is juxtaposed with lime-washed concrete brick,
a combination that studio founder Chris Colaris described as sounding "familiar yet strangely familiar."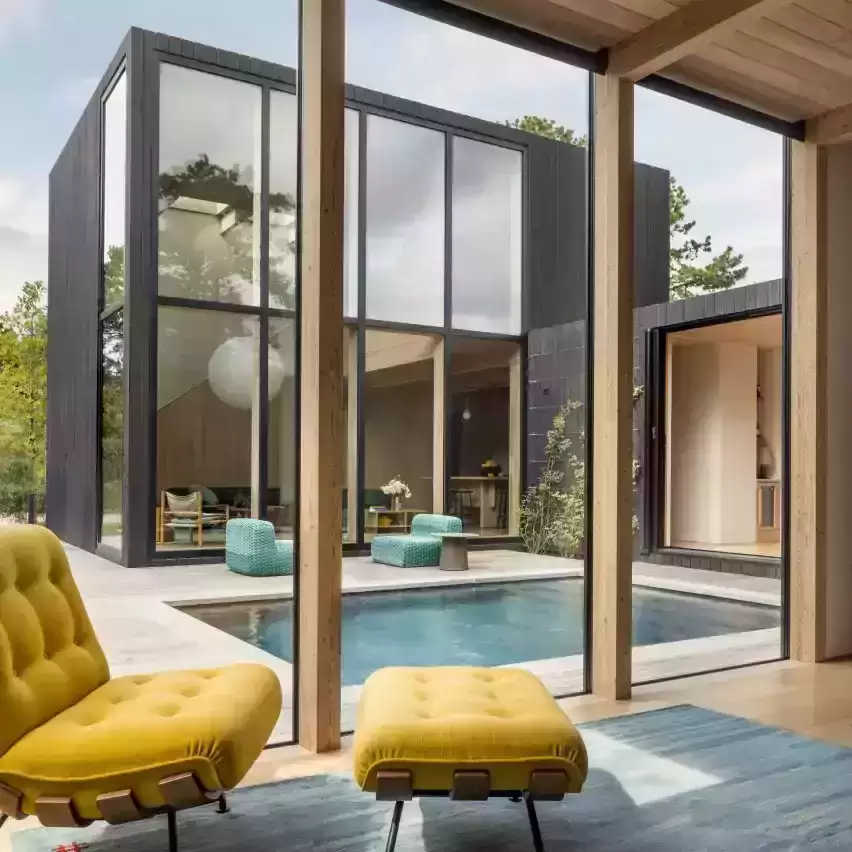 Amagansett Beach House
This house is located in the USA and was designed by Starling Architecture and Emily Lindberg Design
The Amagansett Beach House stands in contrast to its coastal surroundings.
It is almost entirely clad in black wood treated using the Shou Sugi Ban method.
All of their living spaces feature an angle facing the pool patio area outside.
It is finished with a warm material palette dominated by exposed Douglas fir structure and white oak flooring.
For more architectural news