A project by FELLI
A project surrounded by nature
A project designed by Cristina Mazocelli, a biologist and landscape architect, who has always been involved in projects of different scales, from public gardens to urban terraces, which rely strongly on precision and imagination.
It is a terrace in the province of Varese, completely surrounded by plants mixed with the scent of wood, but at the same time very technical and sustainable: we are talking about decorating in Philly.
First of all thanks to the architect again for the opportunity, we use her words that perfectly describe the message we want to deliver: "It is a versatile, practical, strong and durable material, with low maintenance requirements and a very interesting range of colors and textures, which harmonize well with plants, Especially when you want to give a contemporary touch to an outdoor environment, such as a balcony or garden.
In the right contexts, even appropriately configuring different colors in the same floor unusual solutions, such as multi-colored carpets, can be created, bringing the space to life.
In all cases it enhances the spaces for a touch of elegance, but at the same time using raw materials with a renewable matrix, such as wood flour. Technology should always be oriented towards solutions that enable maximum exploitation of the material and intelligent reuse, as in this case."
You may like to read Right Architectural Design Prevents Maintenance in Buildings
Philly is strongly inspired by nature, as it is a home, source of inspiration and luxury that must be preserved and protected at all times. We are proud to be part of projects that pay great attention to the connection between nature and innovation.
architecture
Christina Mazucelli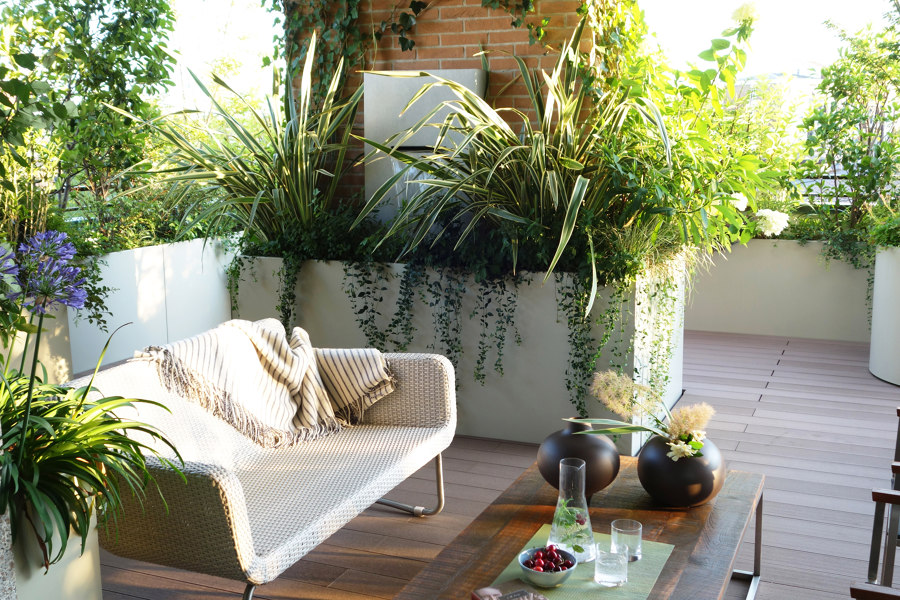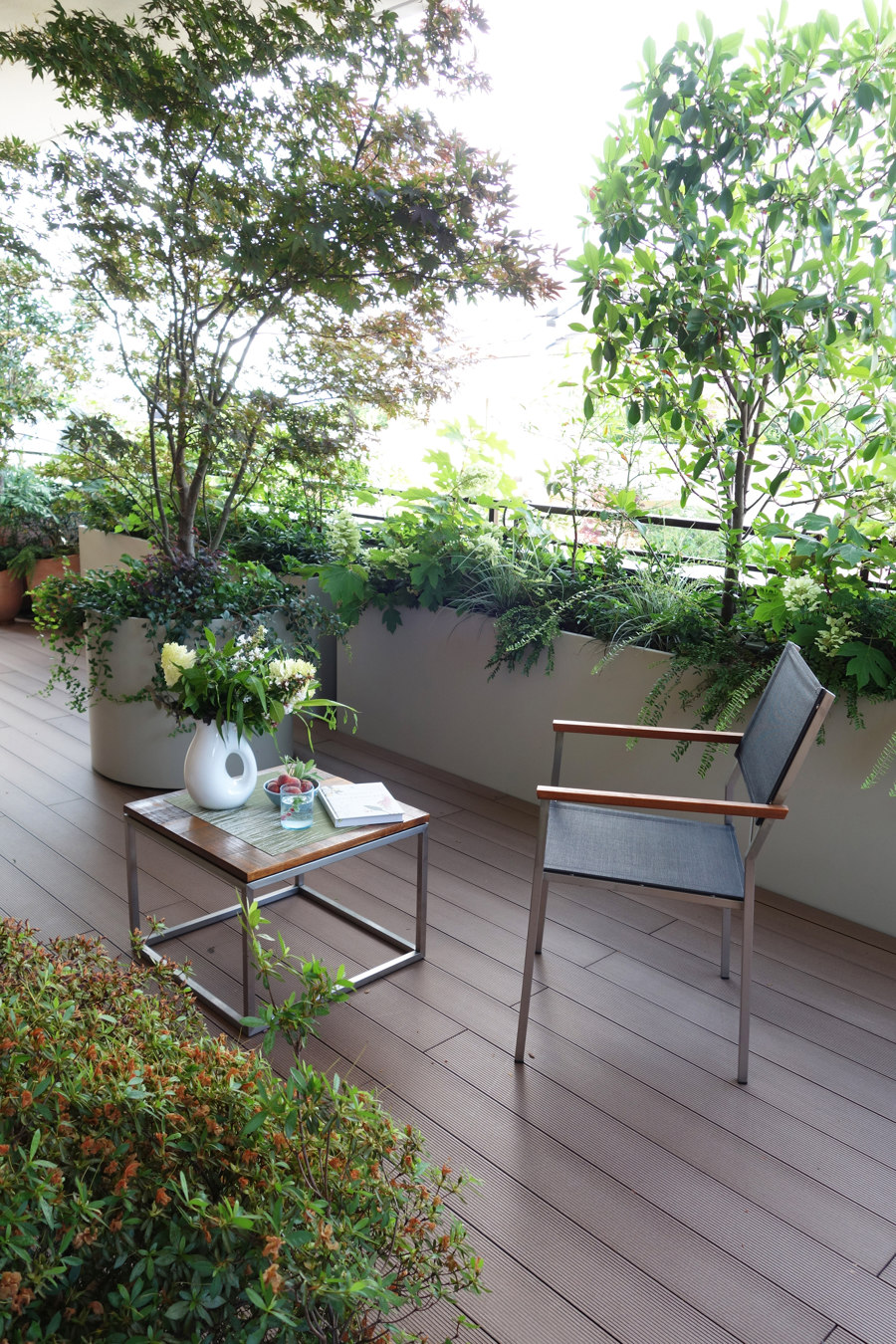 A project by FELLI