Construction of the world's largest floating industrial complex in NEOM,
Saudi Crown Prince "Mohammed bin Salman" gave the start of launching the NEOM Industrial City, which will be called OXAGON.
The city is set to be the world's largest floating industrial complex, with net zero emissions,
complementing the philosophy and principles of THE LINE.
Oxagon, which is located on the Red Sea near the Suez Canal, will offer an exceptional life in harmony with nature.
It will include the current Duba port, which is now part of OXAGON,
where approximately 13% of global trade passes through the Red Sea.
OXAGON is positioned to be one of the most technologically advanced logistics centers in the world with state-of-the-art integrated port and airport connectivity.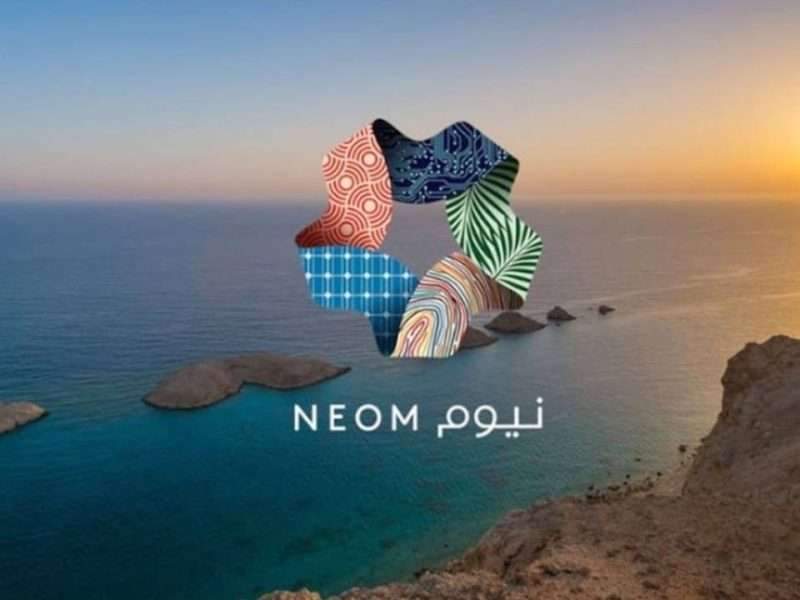 Construction of the world's largest floating industrial complex in NEOM
OXAGON is set to establish the world's first integrated port and supply chain ecosystem for NEOM,
where the port delivery facility, logistics and rail will be standardized.
This will provide world-class productivity levels with net zero carbon emissions,
and set global standards in technology adoption and environmental sustainability.
Seven sectors will form the core of OXAGON's industrial development,
with innovation and new technology creating a vital base for these industries.
These industries are sustainable energy; independent mobility; water innovation; sustainable food production; health and well-being;
technology, digital manufacturing (including communications, space technology and robotics), modern construction methods, all of which will be powered by 100% renewable energy.
Many of the features of THE LINE that provide exceptional livability are reflected in OXAGON's urban landscape,
where communities will be walkable or hydrogen-powered mobility.
Sustainable industry will also be built around communities,
reducing commute time and providing an exceptional life with nature that seamlessly integrates with the urban environment.
OXAGON will be a catalyst for economic growth and diversification in NEOM and the Kingdom, meeting the Kingdom's ambitions under Vision 2030.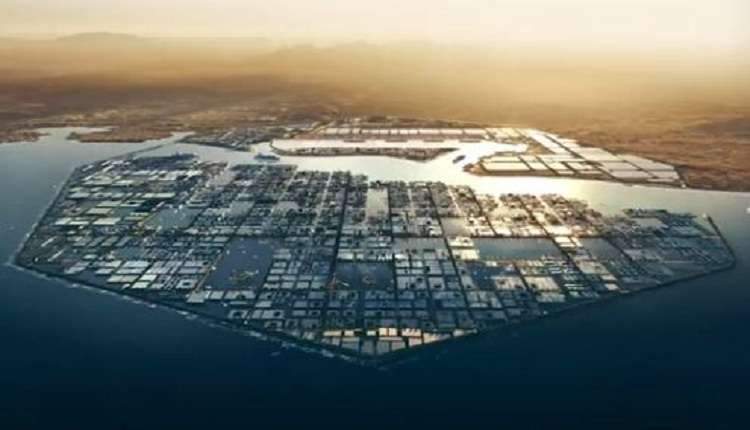 Construction of the world's largest floating industrial complex in NEOM
It will also contribute to redefining the global approach to industrial development in the future,
protecting the environment while creating jobs and growth for NEOM.
It will contribute to the regional trade of Saudi Arabia and support the establishment of a new focal point for global trade flows.
US-based Parsons has been given the role of project management consultant for the Neom Industrial City (NIC).
Partners and investors expressed their eagerness to start their projects in "Oxagon",
by establishing factories enhanced with the latest artificial intelligence technologies to achieve a qualitative leap for this era of the Fourth Industrial Revolution.
Following in the footsteps of THE LINE, "Oxagon" will work to complete the project's phases to be a comprehensive cognitive
and cognitive city that provides an exceptional life for its residents.
The industrial city "Oxagon" will rely on the most advanced technologies such as: (IoT),
human-machine interaction, artificial intelligence, predictability, and robotics.
All will be combined with a network of fully automated and independent distribution
centers serving NEOM's ambitions to create an integrated, intelligent and efficient supply chain.
The industrial city also aims to create a true circular economy with a collaborative environment built on research and innovation,
and will embrace the Education, Research and Innovation (ERI) ecosystem to rival existing global centers.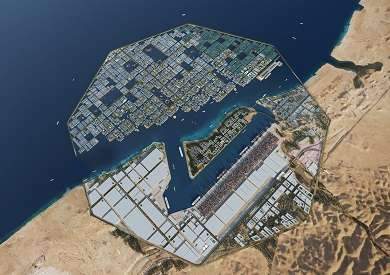 While the industrial city will be developed in a distinctive way,
with designs for large manufacturing facilities, including the largest green hydrogen project in the world,
which includes Air Products, ACWA Power and NEOM in a three-way joint venture.
As well as the world's largest and most advanced modular building plant with Gulf Modular International,
as well as the largest hyper scale data center in the region, a joint venture between NEOM and FAS Energy.