Architectural language shaped by sustainability,
Sustainability often passes as a technological challenge, with its measurable goals and measurable performance.
Its primary language is data, equipment, and engineering systems, often translated into a high-tech layer,
hidden within a design that supports pre-existing aesthetic standards.
Since architecture is the image of society at some point, how can the focus on sustainability are translated into the language of architecture,
to further legitimize efforts to establish a fair relationship with the environment.
Architecture serves as an expression of attitudes, and since sustainability has become a core value,
it is worth considering whether or not it has produced an aesthetic transformation.
Sustainability must find its own strength in seduction, as it indicates that sustainability is expressed more,
through improved artistic performance rather than through a new urban language.
Nineteenth-century innovation, with regard to glass and steel, gave rise to a new aesthetic,
given the need for an innovative aesthetic.
Although the architecture's first attempts to make use of new materials repeated the aesthetic conventions of the time.
A quantitative approach to sustainability continues to dominate architectural practice,
as well as checking standards in the pursuit of certification.
Yet there is evidence that an aesthetic revolution that is sure to follow the emergence of sustainable technologies is in the making.
Biophilia has become an indicator of environmental concern,
and the architects draw inspiration from traditional sustainable practices.
Many projects demonstrate different versions of technology-based sustainability.
In addition, innovation in building materials, while still far from mainstream commercial use,
promises a wide range of new aesthetic possibilities.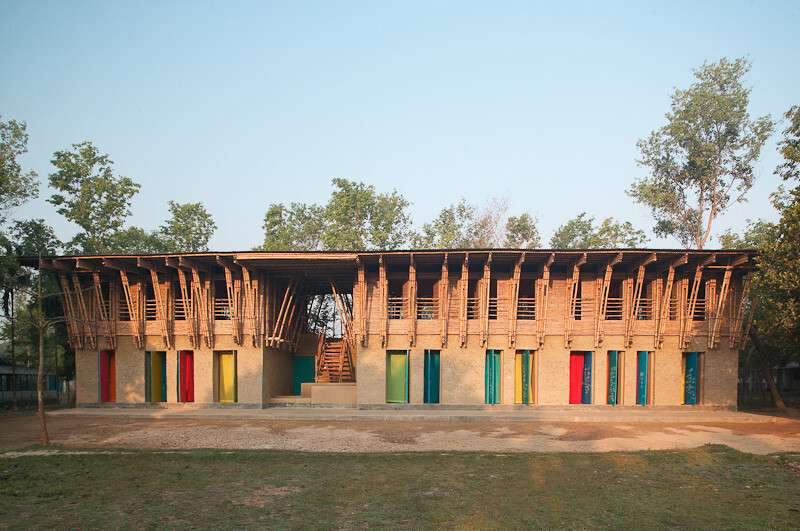 High tech sustainability
Expo 2020 Dubai proved fertile ground for a demonstration of the architectural possibilities
that can emerge at the intersection of technology and environmental practices,
with sustainability being one of its core themes.
Designed by Grimshaw Architects, the Sustainability Pavilion takes inspiration from natural processes such as photosynthesis,
with an optimized water-harvesting configuration for sunlight and moisture,
and a funnel shape that stimulates natural ventilation and brings natural light into the pavilion's interior.
The structure contains a complex water management system that collects condensation,
which is filtered and purified, mixed with desalinated water harvested on site and then used as potable water for the pavilion.
In this case, the sustainable features of the old building also determine its architecture.
Material Innovation
Innovation in sustainable materials has the potential to dramatically change the image of the built environment, as does digital manufacturing.
The UAE Pavilion, sponsored by Wael Al Awar and Kenichi Teramoto,
introduced innovative, environmentally friendly cement made from recycled brine,
in order to address the environmental impact of the construction industry, a by-product of industrial water desalination.
The project explores a highly localized pilot solution to mitigate carbon emissions within the construction sector,
using abundant resources in the UAE and countries with similar environments.
Sustainability is also discussed mainly through the lens of ethics; however,
it is also important to critically evaluate their aesthetic results.
The complexity of sustainability generates many attitudes and approaches;
however, as architecture is a vector of meaning,
it is worth considering how a collective focus on the environment is expressed in an architectural language.