Doldam's house sparkles with a large orange slit,
A large orange crack makes this home sparkle in a natural setting in Sokcho-si, South Korea.
Named Doldam House, the 88-square-meter house was designed by South Korean architecture firm One-aftr.
It is a single-storey house enhanced with orange colors and controlled lighting.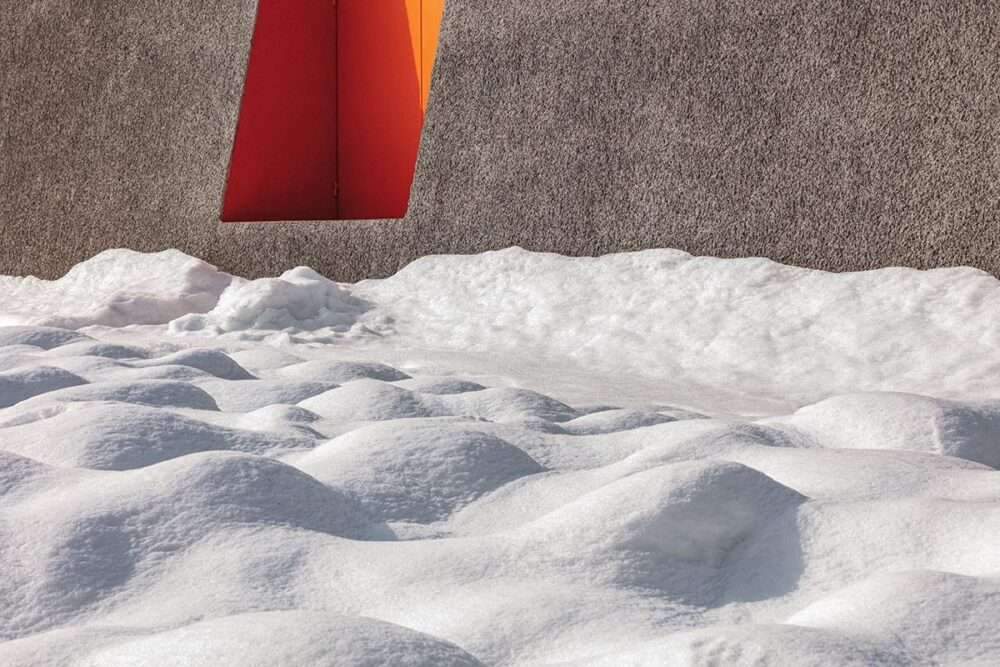 Doldam House is designed as a private rental residence located in Mount Seorak National Park.
It is an area known for its fall foliage and rock formations.
Design features
The house was inspired by the formation of rocks and the seasonal transformation of trees,
According to the company, the home's design aims to "capture the ever-changing natural environment."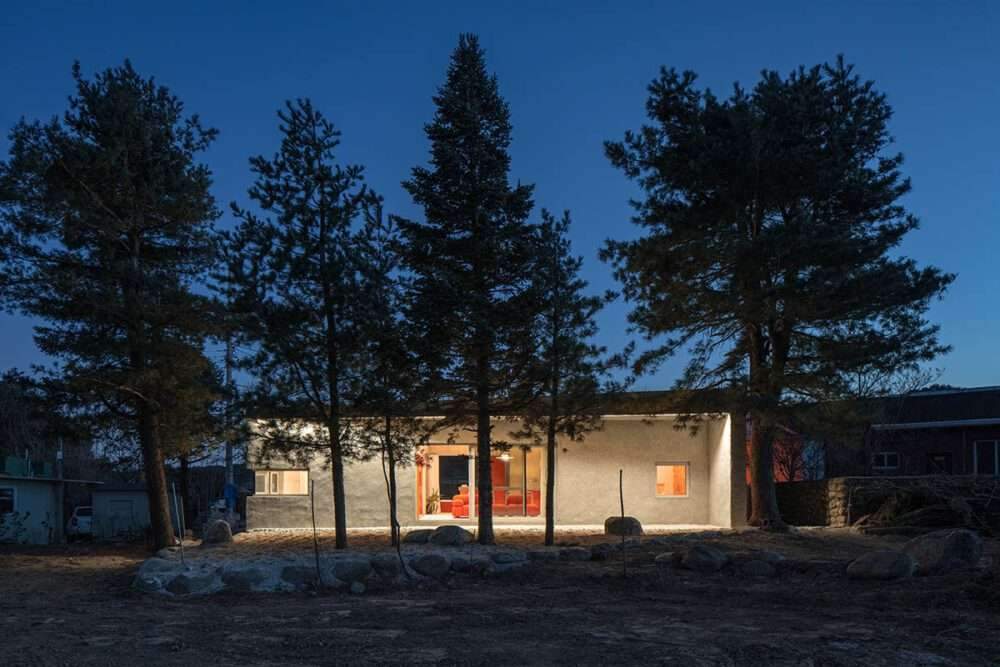 The house was built in a simple rock shape.
The studio recycled rocks obtained from excavations during construction.
Use them to fill the front yard with rocks and gravel, facilitating and controlling plant growth.
The home features an enlarged front wall that acts as a barrier for tenants while also opening up the front yard.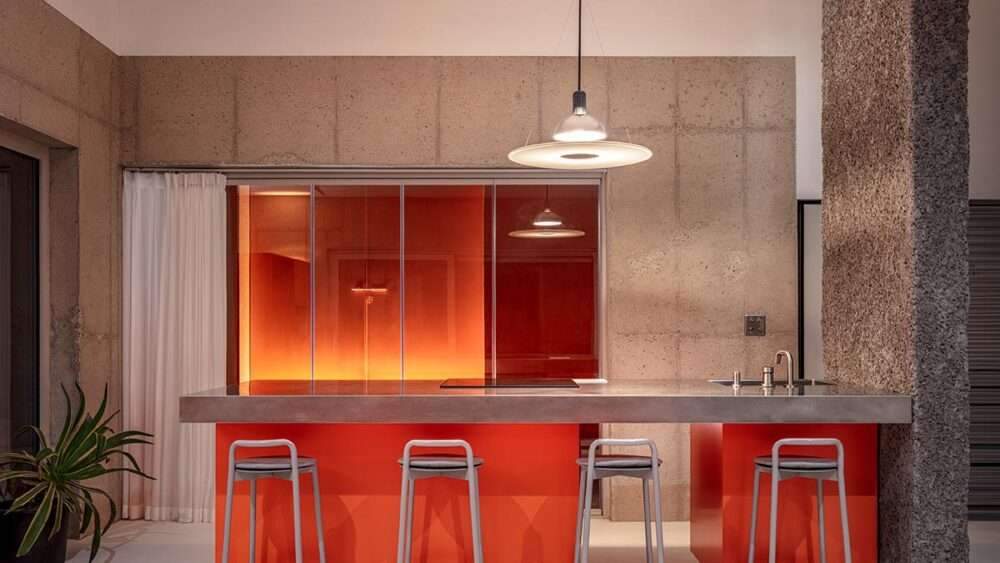 The front wall was cut slightly to change the perspective of the building in relation to the surrounding landscape,
Which can be appreciated as zigzags in and around the building.
The orange door leads users towards the courtyard and enables tenants to regulate daylight and visual exposure.
The floor plan consists of two rows of three spaces 4 meters wide.
A total of six spaces, with all the necessary living amenities.
The open configuration of the home creates a sense of unity,
Where each space flows seamlessly into the next.
The two sections on the southeast side consist of a courtyard and an outdoor deck.
Allowing the feeling of light, wind and surrounding trees that can be seen above the wall inside and outside the house.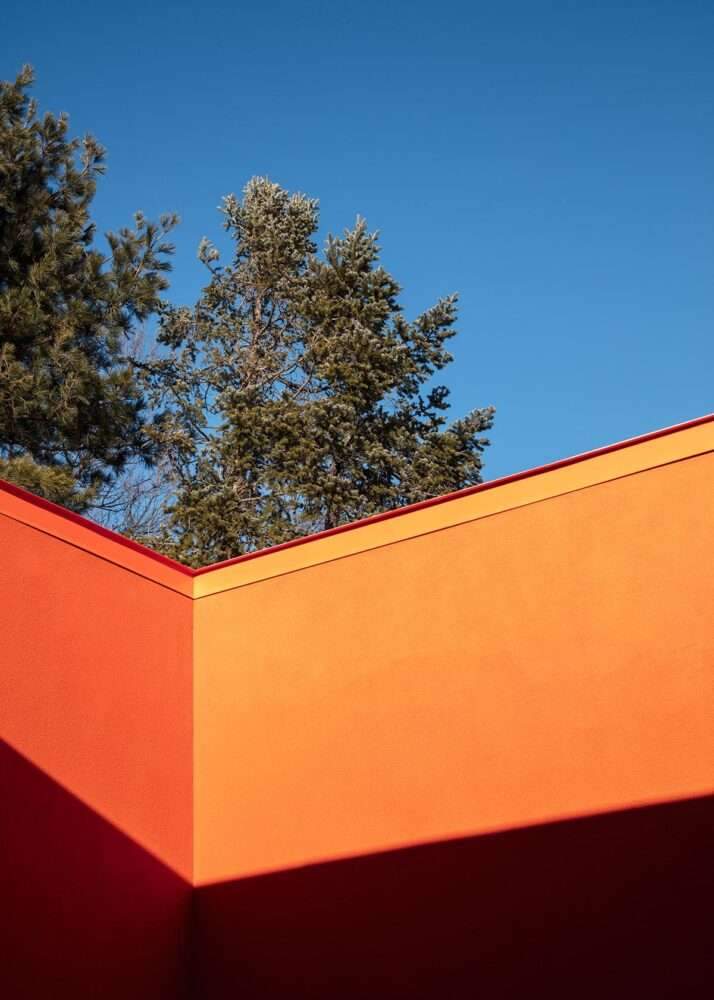 Overall, Doldam's design integrates seamlessly with the natural environment, creating an immersive experience for its occupants.
The building's use of natural light and air flows and its relationship with the surrounding context demonstrate a thoughtful consideration of the environment.
By creating a unique vantage point that provides a different perspective on the landscape,
the design creates a peaceful, harmonious and visually captivating sanctuary.
For more architectural news