The Montreal-based architecture firm Atelier L'Abri designed four small A-frame cabins.
The cabins embody the indulgence and wild beauty of the Canadian region for campers,
and the 464-square-meter cabin complex has been dubbed Varoche-Tremblant.
Located opposite the Mont-Tremblant National Park, within the Devils River Valley,
the agritourism site of Faroche offers a unique and unique concept to the Laurentians of Quebec.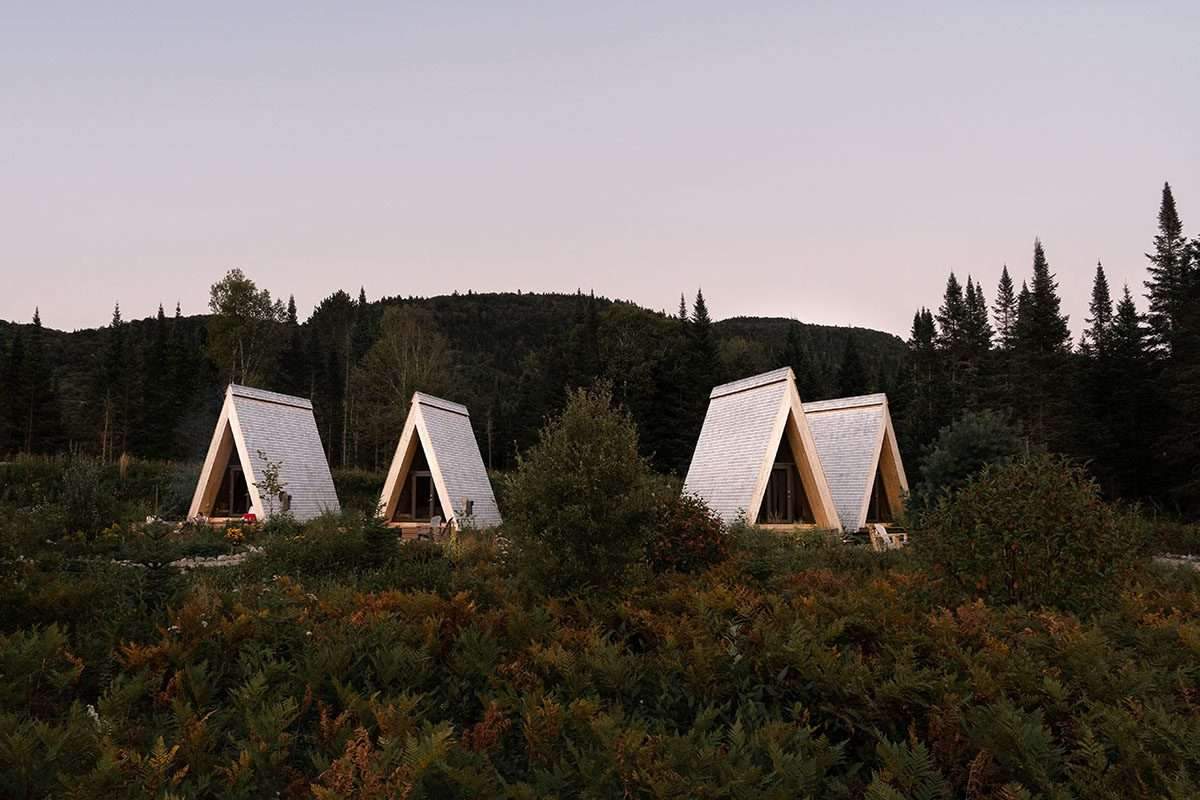 Project aims
The aim of the project is to make the most of the natural and untamed qualities of the territory of nearly one hundred acres.
The project combines a Nordic farm, café bar, small four-season shelters, and outdoor base camp.
On the north side of the Chemin du Lac-Supérieur is a barn that serves as the headquarters for the farm's activities.
On the other hand, the path directs visitors to a small organic vegetable farm,
which passes through tunnel greenhouses, flower fields and wastelands.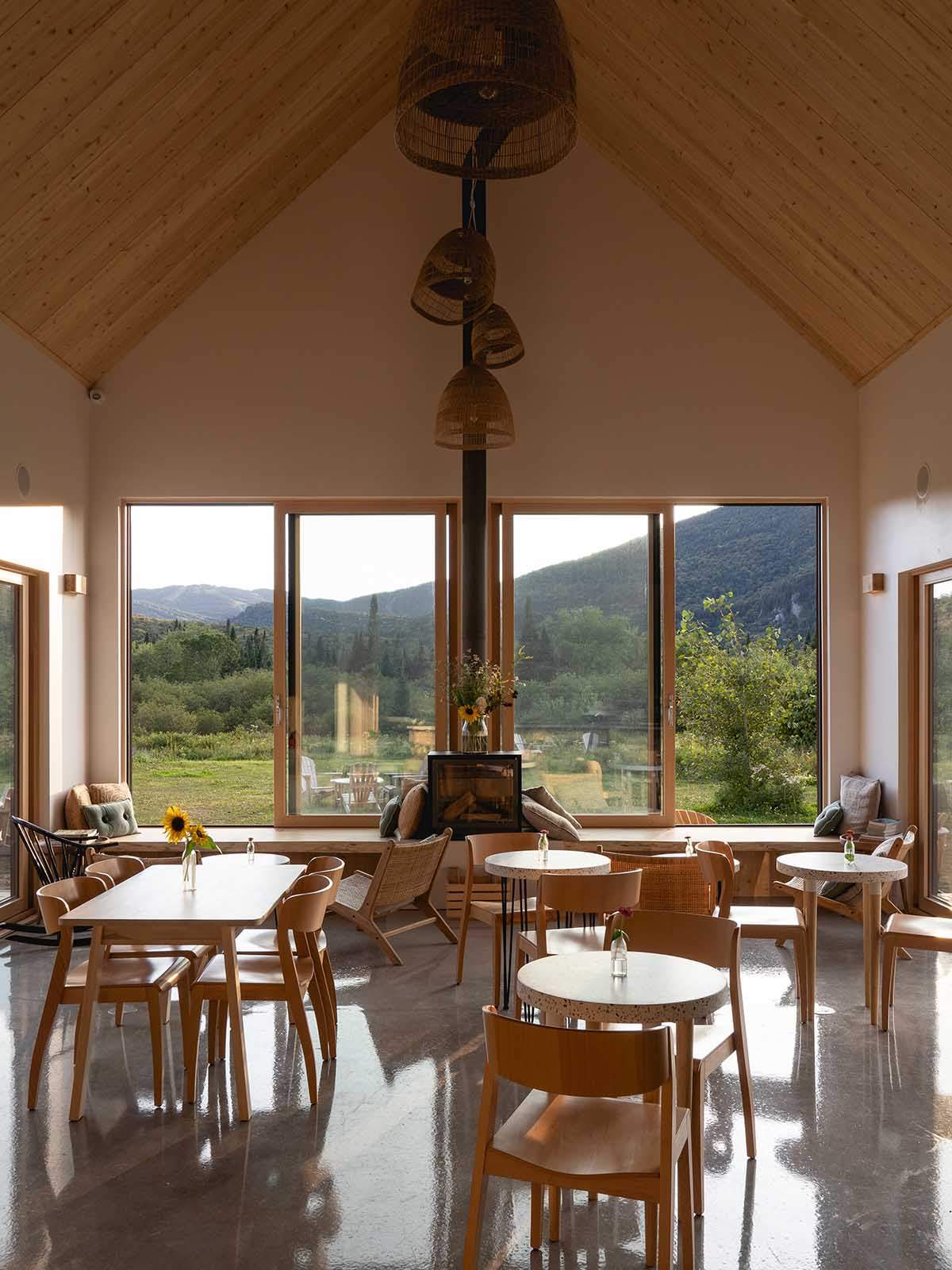 Project features
Hiking trails start behind the farmhouse and allow visitors to Farouche to explore the mountains of Devil's Valley.
On the river side, to the south of the road, the café is at the heart of the activities on offer.
Upon entering, visitors are greeted by a welcoming building through the mini-market,
and then visitors can view seasonal produce from the Varoche vegetable farm.
In addition to other goods such as cheese, beer and wine from local producers.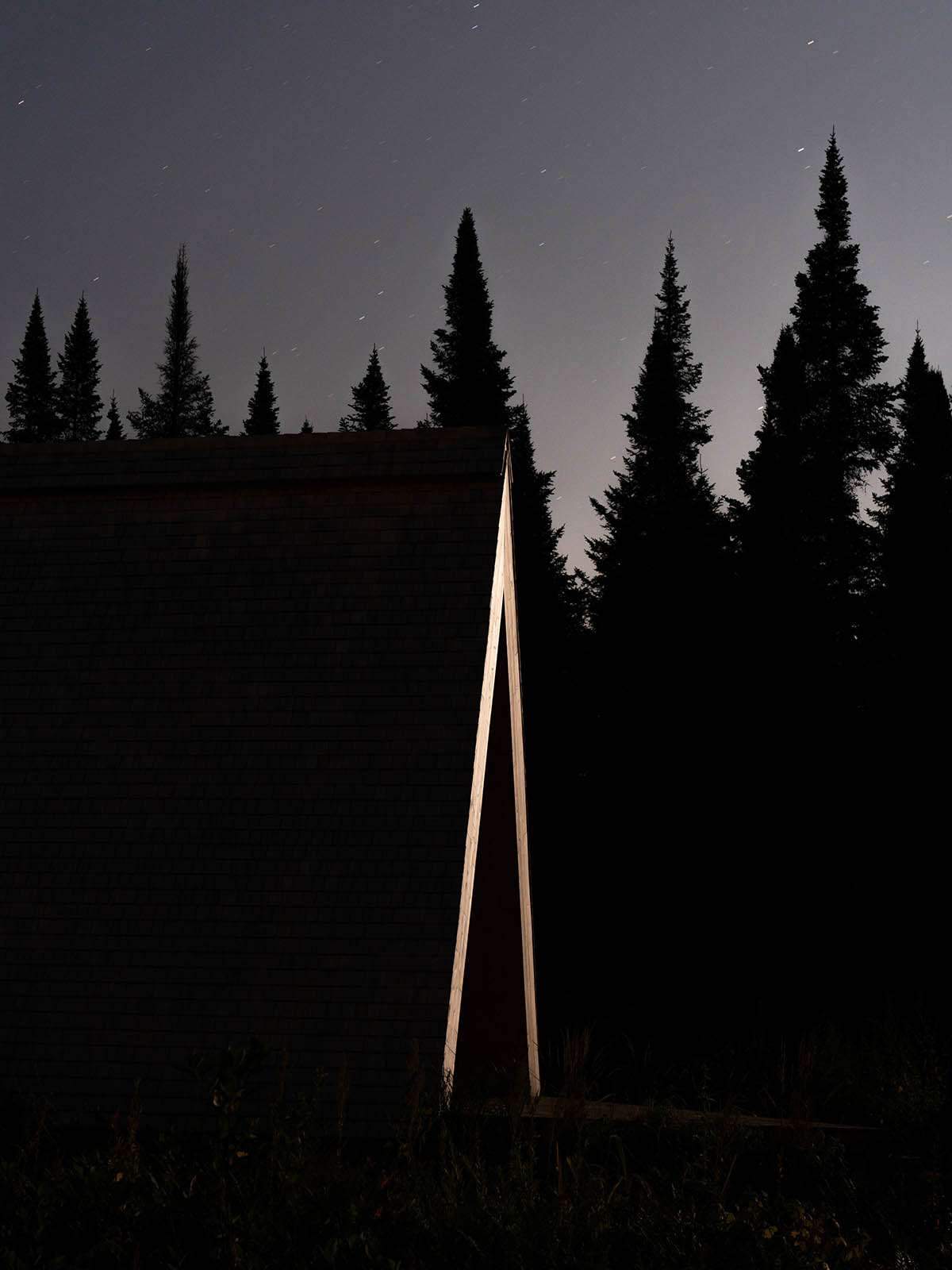 The dining area and its kitchen also offers visitors and cabin guests the chance to sample farm-produced meals.
The café lounge opens towards the river:
its large west-facing windows offer unique views of Mont-Tremblant and the setting sun behind the Laurentian peaks.
In its midst, a log fire invites customers to gather together and observe the ever-changing silhouette of nature.
The mezzanine space, located in the ceiling of the cathedral,
provides a quiet and comfortable sitting room.
Charcoal steel roofs and natural hemlock siding are reminiscent of local farm buildings.
The cabins are covered in cedar planks, and the camp of small cabins is located south of the café.
The cabins are organized organically, while connected by a winding path.
Each of the four smaller A-frame shelters includes a king-size bed, s
ofa and gas stove, among their built-in plans.
Designed as simple cabins, the buildings recede into the landscape allowing guests to fully immerse themselves in the wild beauty of Devil's River.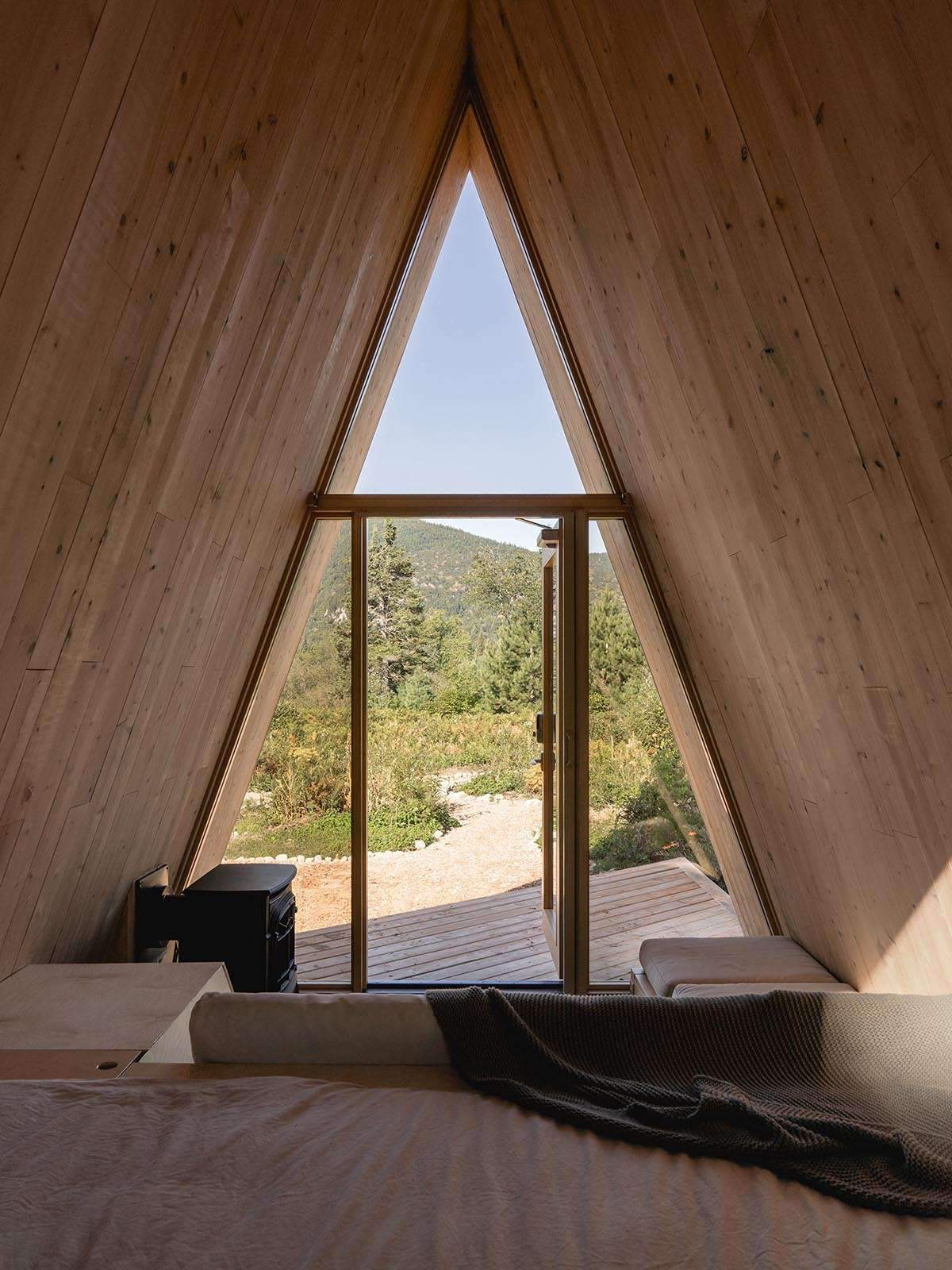 It is worth noting that the project was documented by photographer Rafael Thibodeau over the course of twenty-four hours,
in order to capture the evolution of the site, from sunrise over the river, to the night observation of the moonlit cabins.
For more architectural news
Design unveiled to transform Sydney's Powerhouse Ultimo into a world-class museum