Viu is a novel webcam that turns any flat physical surface into a shareable platform, providing a brand-new method to communicate electronically, according to Alex D'Souza.
Since the start of the pandemic, remote online working and learning have grown significantly. UK-based industrial designer and visualizer Alex D'Souza introduce "Viu," a unique webcam that turns any flat physical surface into a shareable platform and provides a brand-new way to communicate virtually.
I just wanted a form for Viu that communicates friendliness, approachability, and responsiveness.
One who may be at home or work, or in a hybrid atmosphere, according to D'Souza.
An easy-to-use, basic UI with a tactile button to easily turn on and connect, another button to rapidly take a picture of the camera's current view, and a charging connector are all part of this revolutionary product.
It connects to a person's device via wifi with ease, integrating as an input video source with online communication tools.
This exceptional conceptual device cleverly employs live image geometry correction to bend the surface observed by the camera. Therefore, giving one the perspective of an above camera without the enormous footprint and cumbersome equipment.
This produces a top-down, perfectly square video feed of one's desk taken from a camera that's 11cm above the surface.
Frequently busy work and learning schedules are made more serene by a neutral CMF approach.
D'Souza continues, "Throughout the design process, retaining its own negative looking aspect while altering its form to keep a welcoming feel proved to be one of the greatest difficulties for me."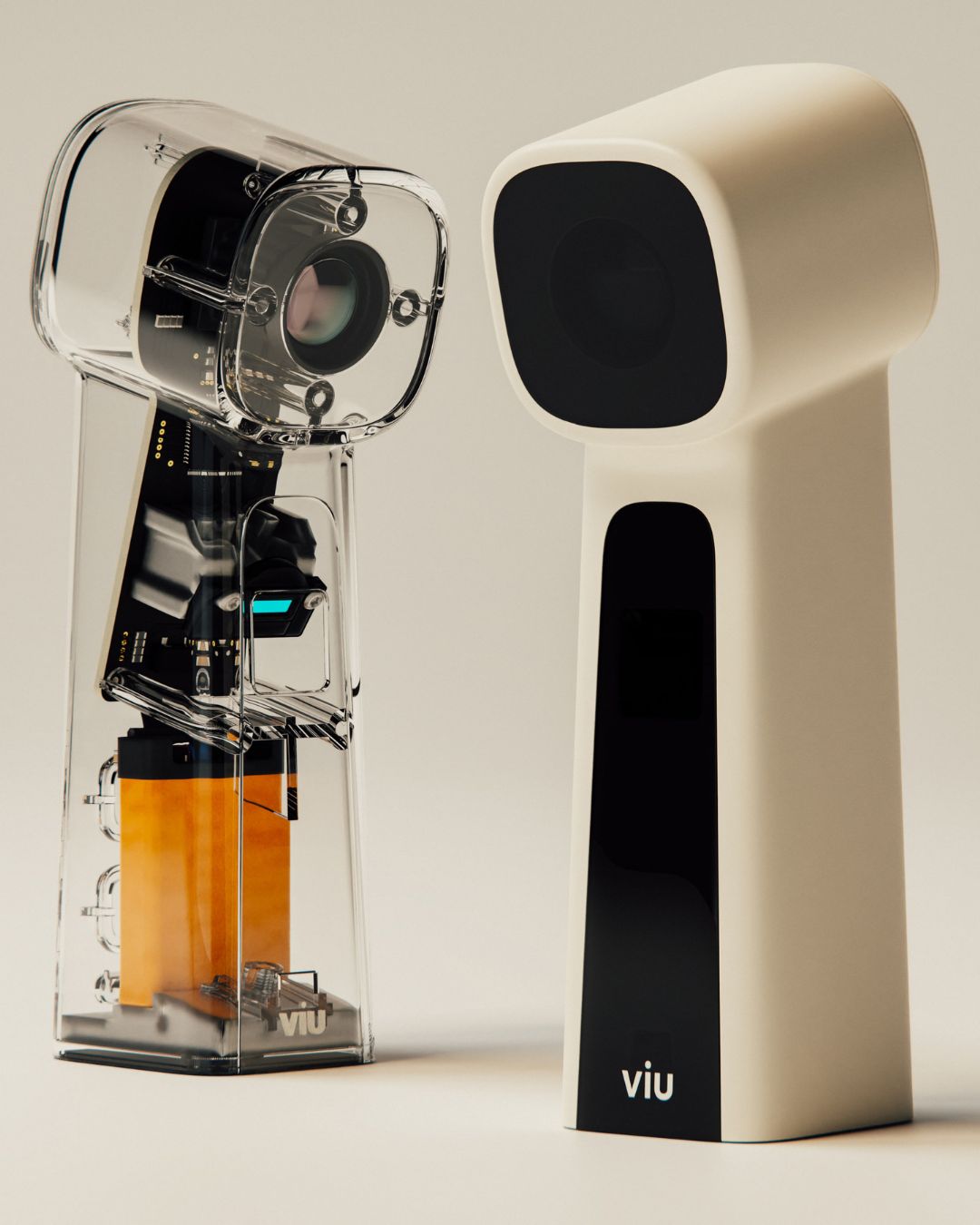 Read more on Archup:
BKSK Architects realizes terra-cotta facade on an Upper West Side residential building