How to use engineering to destroy the Grand Ethiopian Renaissance Dam,
AlNahda dam
It is the gravity dam that Ethiopia has built on the Nile River since 2011,
in the Shanqul region, 28 miles east of its border with Sudan.
Ethiopia has built the Renaissance Dam in order to produce electricity,
in an attempt to alleviate the acute shortage of electricity in Ethiopia.
Ethiopia aims, behind the construction of this dam,
to lay the foundation stone for the construction of the largest hydroelectric power station in Africa, when it is completed.
Ethiopia has started filling the dam's reservoir since July 2020,
as this process will take between 4 to 7 years.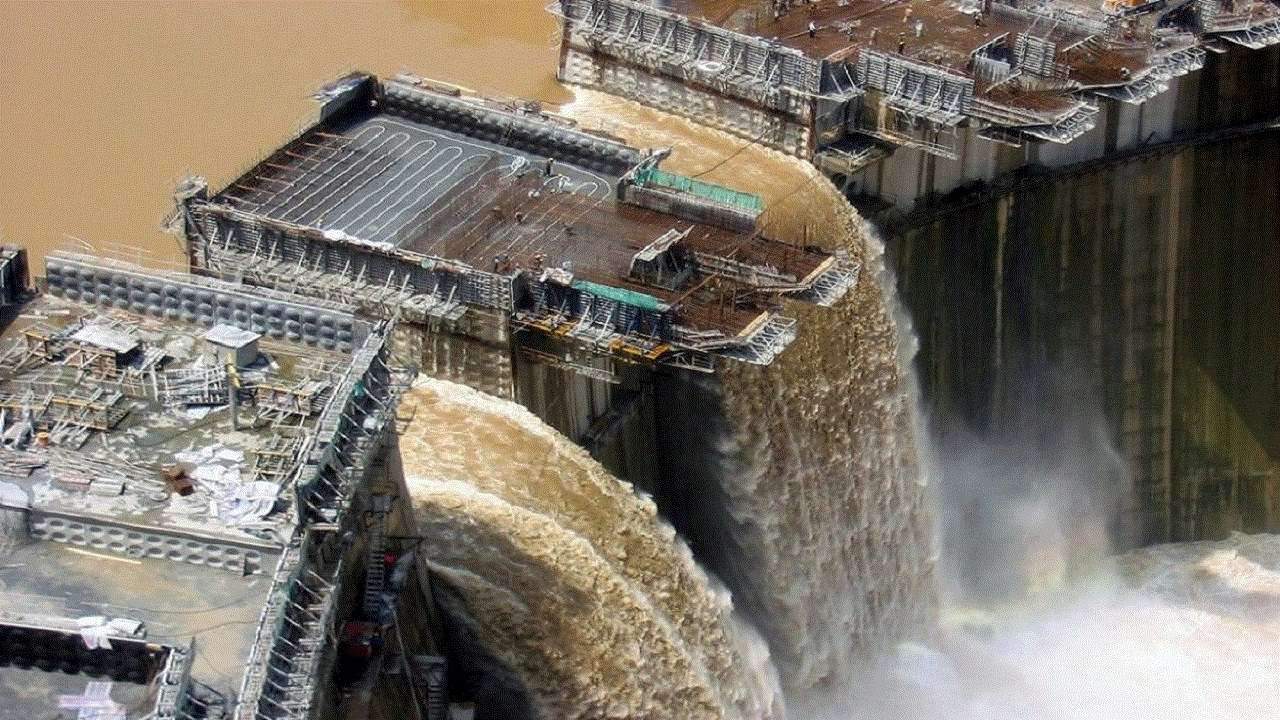 dam design
The dam's design was changed several times between 2011 and 2017,
affecting electrical and storage measurements.
Until its total capacity reached 5250 MW with an expected power generation of 15,128 GWh per year.
The design was then changed again to add another 450 MW for a total of 6,450 MW,
with a planned power generation of 16,153 GWh per year.
This was achieved by upgrading 14 of the 16 generating
units from 375 MW to 400 MW without changing the nominal capacity.
The dam was planned to be 145 meters (476 ft) high with a volume of 10.1 million cubic metres, and the reservoir to have a volume of 66 km (54,000,000 acres)
and an area of ​​1,680 km (650 sq mi) at full supply level.
In 2013, an independent panel of experts (IPoE) evaluated the dam and its technological parameters,
and after making its recommendations,
the dam's parameters were changed to calculate higher flow volumes in case of severe flooding.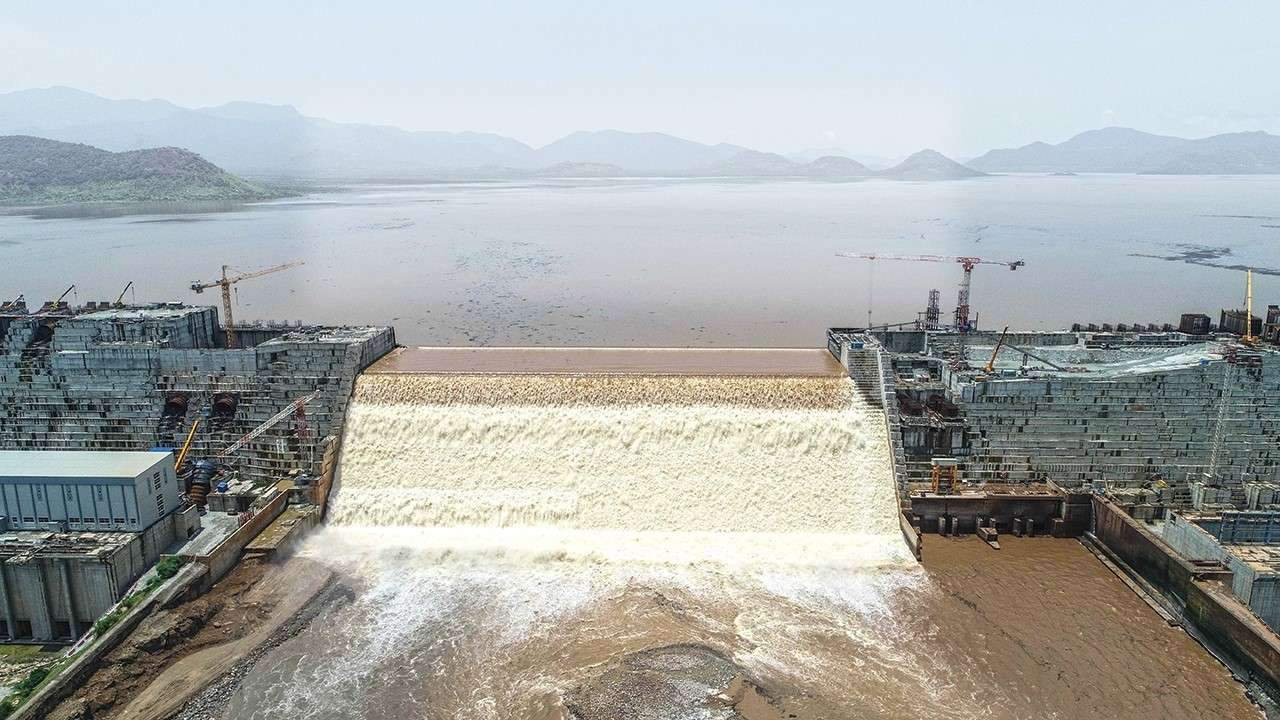 Repercussions of the construction of the Renaissance Dam
The construction of this dam caused a diplomatic crisis between Ethiopia and both Egypt and Sudan,
while some experts revealed a serious disaster that the collapse of the dam might cause after storing 74 billion cubic meters of water in its reservoir.
The Renaissance Dam poses a great danger to Egypt and Sudan in terms of structural safety,
as the dam's storage capacity is exaggerated and must be reduced to a third.
The dam is considered a bomb directed at Egypt and Sudan,
as it should not be of this size, whatever the situation.
It is difficult for the Renaissance Dam to generate 6 thousand megawatts of electricity
because of a problem with the turbines that were reduced from 16 to 12 turbines.
The life span of the Renaissance Dam is about 50 years due to the accumulation
of silt in front of it at a rate of 300,000 cubic meters per year.
In addition to the fact that the dam is built on a seismic area, located in the African Gully,
and therefore it is vulnerable to collapse, and it is certain that the Ethiopian side possesses this information.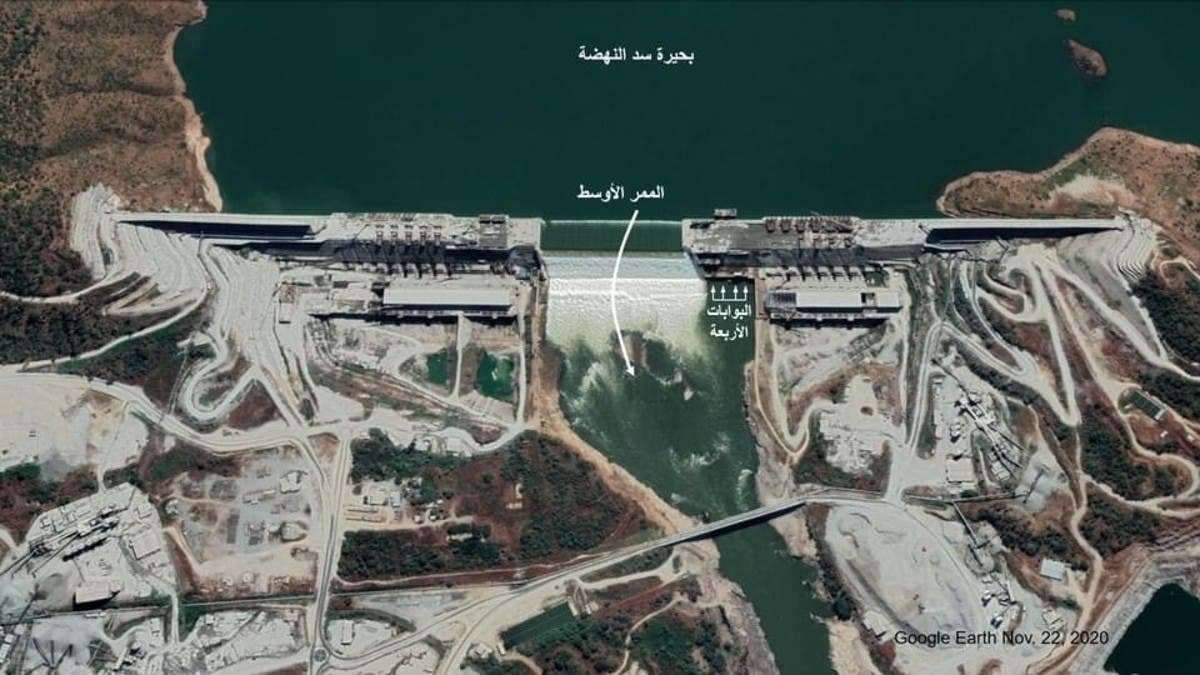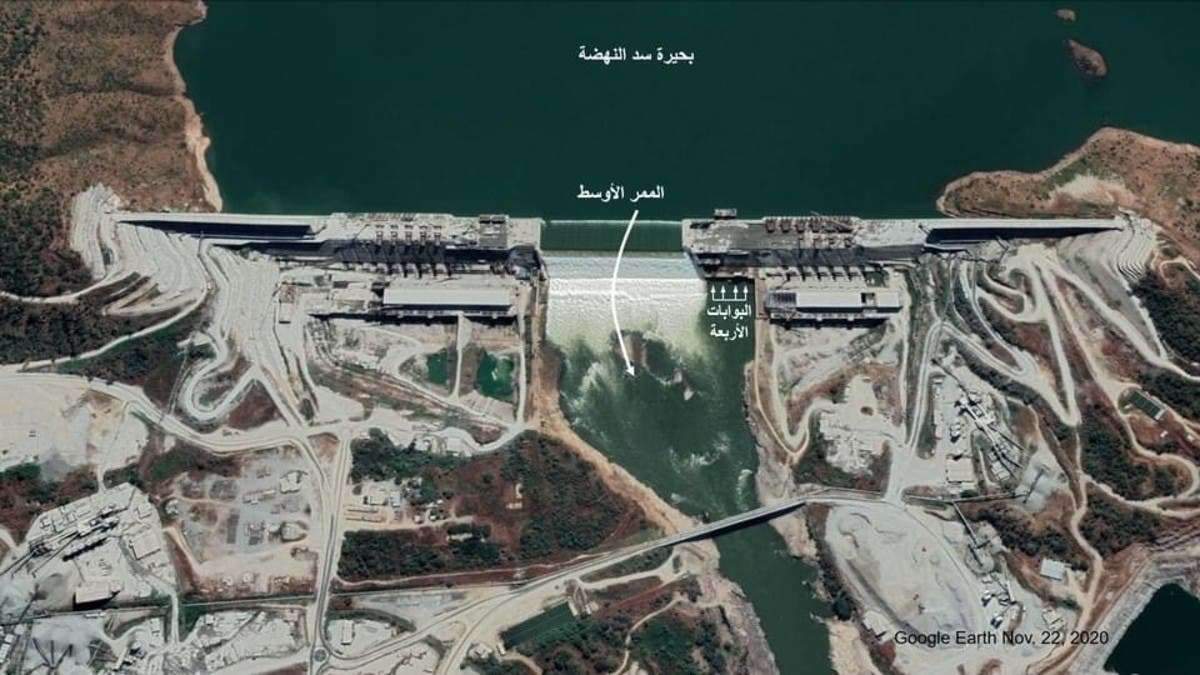 How can we benefit from engineering in destroying the dam?
We can actually resort to engineering in destroying the Renaissance Dam by using a solvent for the concrete of the dam.
This substance is called Perma Pro concrete solvent,
and the idea of ​​its work is to reverse the movement of concrete adhesion and facilitate its mixing with water and thus facilitate its removal.
This material turns concrete into a mixture of sand and aggregate,
which saves time in work.
Concrete solvent eliminates the use of hammers and cutters when removing concrete residues from trucks, mixers, tool kits, saws and finishers.
How to use Perma Pro
This material is to be used without mixing with water, and the concrete must be dry when using,
and also not to be used on hot surfaces.
According to what Cairo and Khartoum hope for peaceful solutions in dealing with this crisis,
we can put forward this option as one of the available options to resolve the crisis.