New Cristiano Ronaldo Hotel opens in New York,
A new partnership between world football star "Cristiano Ronaldo" and the Pestana Hotel Group, is the opening of a new hotel in the state of New York, USA.
The hotel is one of Ronaldo's CR7 Pestana chain of hotels,
and is the first hotel outside the European continent.
The first hotel opened by Ronaldo was in Funchal, the island of Madeira
which is the birthplace of both Ronaldo and his partner "Dionisio Pestana".
Legendary soccer star Cristiano Ronaldo has invested more than $40 million in a portfolio of hotels in Madeira, Lisbon, Madrid and New York.
While Ronaldo plans to open other branches of his hotel chain in the Moroccan city of Marrakesh,
Manchester, England, and the French capital, Paris.
The new project is managed by Pestana Hotels Group,
in addition to previous projects located in Lisbon and Madrid.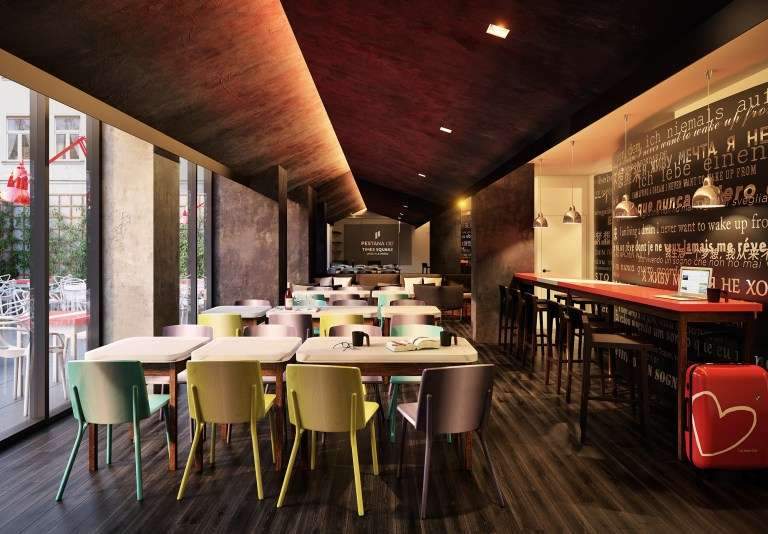 Hotel Features
The boutique hotel combines Art Deco with contemporary design, keeping in mind guests' communication with the outside world with the latest means.
The hotel gives guests access to the world throughout their stay,
with high-speed Wi-Fi available in all indoor and outdoor spaces.
Each room includes an Apple TV as well as Bluetooth and HDMI audio connections.
The Pestana CR7 will only have 49 keys with 25 CR rooms, 23 CR Superior rooms and one CR7 suite.
In addition to all CR7 room facilities, the CR7 Suite will include a Playstation 4,
VR headsets and games.
It also includes cardio equipment complete with a self-developed exercise plan.
The hotel's restaurant serves Portuguese dishes, as well as the most famous and delicious international dishes.
There are business meeting rooms, fitness centers and a gym.
All hotel rooms have a coffee maker, refrigerator, HD screen and Wi-Fi connection.
The Pestana Group has a wealth of experience in hotel management,
which ensures the quality of its management for this hotel as well.
As for the idea of ​​owning a hotel, it was a great challenge for Don Cristiano Ronaldo,
who succeeded in it and led him to own the Pestana CR7 hotel chain.

New Cristiano Ronaldo Hotel opens in New York
Hotel Pestana CR7 New York
Centrally located in Midtown Manhattan, the hotel offers a sophisticated, energetic, and always-connected sports lifestyle.
The hotel is the ideal starting point for those who do not want to miss the events in the city.
The hotel rooms are influenced by Portuguese color and art,
and are designed in a modern and comfortable way that combines art and digital services.
And to keep up with the fast pace of New York, the fitness center is equipped to keep you fit during your visit to New York.