Modern architectural design methods for international museums,
As the famous Greek philosopher, Heraclitus, said, quoting the following well-known:
"The only constant in life is change." However, it could not be less correct when it comes to the field of architectural design.
Since time immemorial, the art of designing and building structures has witnessed many distinctive changes,
and developments in order to be appropriate in different eras
(meaning that each current era has a different type of art suitable for it to suit the changes that occur around it).
These changes can be attributed to many things,
but perhaps the most significant impact on the industry has been the advent of modern technology.
This has enabled architectural design professionals to explore distinctive and modern ideas and concepts that were previously thought impossible or difficult to implement.
It is worth noting that recent technological developments have contributed,
to paving the way for contemporary architectural techniques,
and designs that revolutionize the field of construction and industry.
Nowadays, building structures can be based on both aesthetics and functionality;
This is in contrast to previous years when buildings were considered only in terms of the practicality of the structure.
In addition, the ingenuity that goes into contemporary styles of architecture has made modern structures safer;
This is achieved through extensive research conducted prior to the use of strategies,
to give a broad scope on how these methods are implemented.
Modern architectural design methods for international museums
The following list includes some of the most popular styles of architecture for buildings (including international museums) (editor, 2020):
The first technique is blob architecture, or in English called blob architecture, also known as blobitecture.
This modern technique of architecture was first introduced in the late nineteenth century.
by a famous architect known by the name Jan Kaplicky;
It was published notably in the twentieth century after an article about it was published in 2002 by the New York Times,
which led to an increase in people's knowledge of this style and its fame flourished among architectural designers.
This approach entails designing buildings that generally take on an amoeba-like shape.
In addition, buildings designed using this technology are distinguished by their curves and rounded edges.
Modern architectural design methods for international museums
So this technique has been very well received by architecture critics and enthusiasts alike,
mainly due to its unique finishes and futuristic appearance.
One of the most prominent applications of this technology was the design of the famous and main football stadium,
Allianz Arena (in German, Allianz Arena) located in the city of Munich, Germany.
This stadium was designed by the famous architectural designer, Herzog & de Meuron,
and was officially opened in 2005.
Another great example of the implementation of the Ballist architecture in the design is the City Hall of London,
located in the United Kingdom which was designed by the famous architect Norman Foster.
This iconic building was opened to the public in 2002 and is a masterpiece both outside and inside.
In addition, the Kunsthaus Museum Graz or better known as the Gratte Museum of Art in Graz,
Austria is another example of this architectural style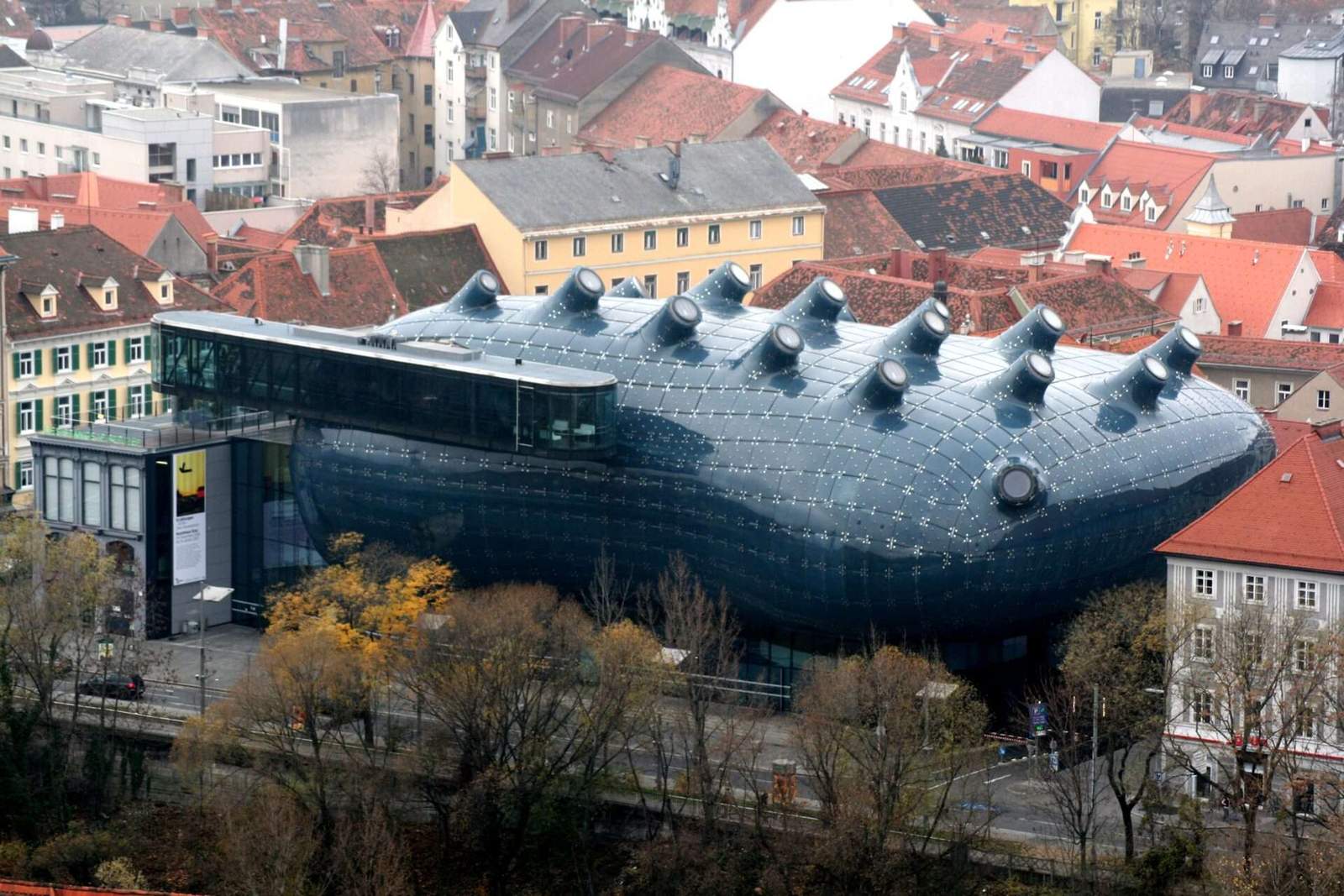 The masterminds behind this architectural masterpiece are designers Colin Fronier and Peter Cook,
and the design and construction of the museum was completed in 2003.
Modern architectural design methods for international museums
The second method is 3D printing of a product;
Technology has become so etched into our lives that it is hard to remember any time when we did not have it.
One of its most innovative outcomes in technology is the 3D rendering of the product.
It can be defined as a method of graphic representation of structures as models using customized programs,
or websites on various sophisticated devices such as a computer or a computer.
The list of software that architects and designers can use to take advantage of 3D rendering is almost endless.
Moreover, some programs also have interior design tools, which is great for professionals who want an all-in-one solution.
Despite this, some would like to argue that some of the old schemes are just as good as the current,
ones despite the lack of modern technology of our time;
But nevertheless, 3D or 3D renderings have many advantages,
and characteristics that make them superior and to some extent, better than the old layouts.
Here is a list of many advantages of this architectural style:
Provides a fully scalable virtual appearance of the structure to be built.
Contribute to building and constructing sustainable buildings and museums (in order to reduce energy consumption).
Correcting potential errors and correcting defects during construction and before the start of the construction process.
Facilitating the handling of large projects.
Allows quick and easy design of multiple structures using powerful cloning features.
The third method is deconstruction;
the most common aspect of contemporary architecture is the aesthetic aspect.
As a result, many designers have gone to great lengths to ensure,
that they meet this criterion as a reason to use the unwinding process to facilitate this.
This can be described as an architectural technique that manipulates the surfaces of objects
to create structures that appear to challenge basic ideas of visual design.
Buildings designed using this method are distinguished by their irregular shapes that depict unpredictability.
Both analytical cubism and simplicity had a major influence on this technique;
It enables the chassis to get an exotic look while maintaining a clean and impressive finish.
A fine example of the exceptional use of Deconstruction is the New Mainz Synagogue,
a synagogue in Mainz, Germany. Where was this building designed?
Gorgeous which has been used as a community center since 2010 by architect Manuel Herz and is an impeccable architectural masterpiece.
Another notable example of this style is the Walt Disney Concert Hall located in downtown Los Angeles, California, USA.
The man behind this brilliantly designed building is the famous architect Frank Gehry.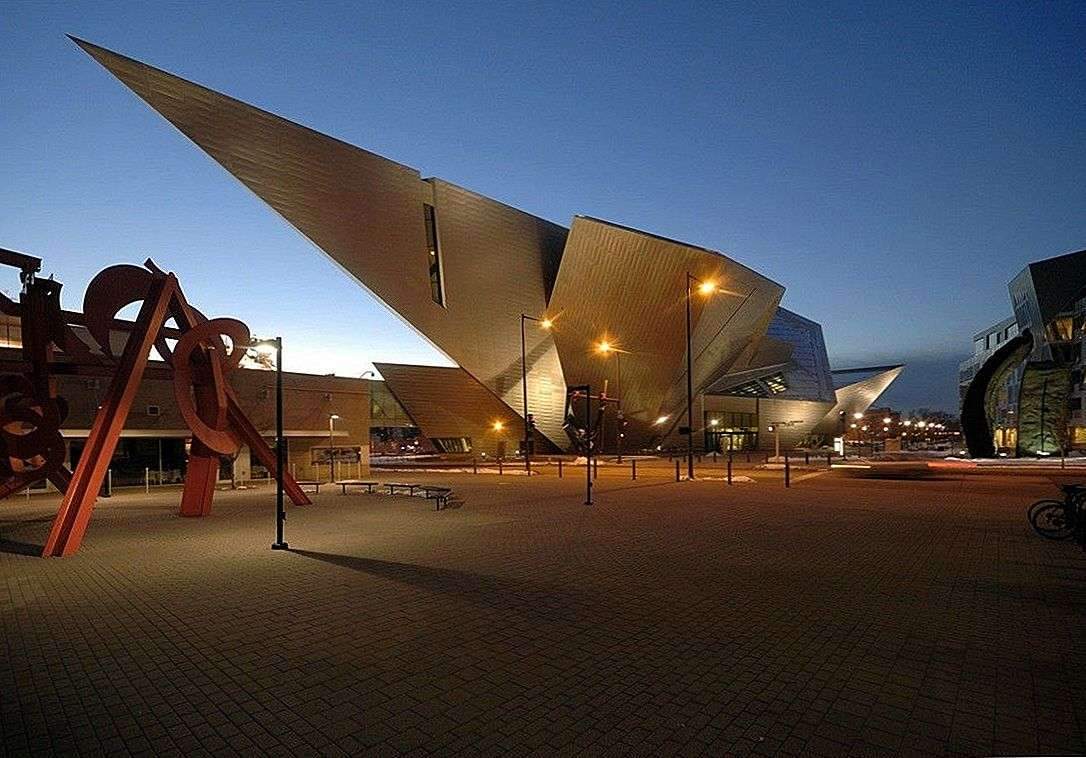 He is also the designer behind the world-famous Guggenheim Museum Bilbao in Bilbao, Spain.
After we have mentioned and explained the different and distinctive styles in the architectural design process,
Modern architectural design methods for international museums
we will now present
Ten diverse examples of international museums with attractive and impressive designs

from all over the world (Lawrence, 2016)
Musée d'Orsay, located in Paris, France, designed by architects Guy Aulenti, Lucien Magni, Victor Laloux, Jean-Paul Philippon, Pierre Colbuc, Émile Benard and Renaud Bardon, which was opened in 1986. This museum was established near hotel and railway station; The galleries were arranged in clusters around the main hall, giving the museum a distinctive look.
Guggenheim Museum, located in Bilbao, Spain, which was designed by architect Frank Gehry, was opened in 1997. The moment the museum was completed, there was a loud noise as the architect Philip Johnson praised it, saying: It is the greatest building of our time.
Oscar Niemeyer Museum located in Curitiba, Brazil, which was designed by the architect Oscar Niemeyer and opened in 2002. People call this museum by the eye because its design represents a giant human eye.
British Museum, which is located in Bloomsbury in the capital of the United Kingdom London, which was designed by architects Robert Smirke, John Russell Pope, Spencer de Grey, Sidney Smirke, John James Burnet and John Taylor, which was opened in 1852. This is considered The museum is the largest covered exhibition space in Europe.
Royal Ontario Museum, located in Toronto, Ontario, Canada, designed by architects Daniel Libeskind, Frank Darling, and John A. Pearson, which opened in 2007. It is a new icon of Toronto for the 21st century.
Somaya Museum, located in Mexico City, Mexico, which was designed by architect Fernando Romero, was opened in 1994.
The Hermitage Museum, located in St. Petersburg, Russia, designed by the architect Francesco Bartolomeo Rastrelli, which was opened in 1764. It is one of the oldest and largest museums in the world.
The Museum of Islamic Art, which is located in the capital of Doha in the State of Qatar, which was designed by the architect IMB, which was opened in 2008. It contains a collection of holdings representing Islamic art over a period of about 1400 years.
The Vatican Museums located in the Vatican City in Italy, which were designed by the architect Bernardo Rossellino and opened in the sixteenth century. It is also one of the largest museums in the world.
The National Museum of Art located in Tokyo, the capital of Japan, which was designed by architects Le Corbusier, Gonzo Sakakura, and Soutimi Horiguchi, which was opened in 2004.
In conclusion, contemporary styles in architecture have several different elements,
that can be used collectively to produce amazing works of architectural designs,
for all types of buildings such as world class museums or companies.
Modern architectural design methods for international museums
The importance of materials has also been proven and its main role,
that none of us can deny or ignore in these designs;
Wood, for example, can be used to depict a sense of homely warmth and comfort.
Combined with the ability to combine these modern tactics with traditional methods,
we were able to design and create structures that were unique to none of us had ever seen.
The techniques mentioned above in this article are just a few of the most widely used modern architectural,
styles that lead to the creation of impressive buildings around the world.
The link between architecture and digital software is so strong it's easy to forget that it wasn't always this way.
Architecture's reliance on digital design software has led to the spread of global architecture,
and buildings made of the same material,
designed in the same styles, and using the same software, across the world.
references
editor. (June 24, 2020). Techniques for achieving modern architectural designs (translator). Retrieved from e TurboNews: https://eturbonews.com/575059/techniques-for-achieving-modern-architectural-designs/
Rebecca Lawrence. (April 12, 2016). A visit to 10 amazing museums around the world. Retrieved from BBC: https://www.bbc.com/arabic/artandculture/2016/04/160411_vert_cul_amazing_museums_in_the_world