Veronica Zdziarska to receive 2021 RIBA scholarship,
The Royal Institute of British Architects (RIBA) announced the winning of the 2021 RIBA
Norman Foster travel grant, by Italian student Wironika Zdziarska.
Dziarska, a student at Politecnico di Milano, won a grant for her project Don't Be Alone: ​​
Addressing Women's Perceptions of Safety and Freedom in Cities with Design.
The Institute is offering this scholarship to fund research by
an outstanding architecture student demonstrating original thinking
on issues related to the sustainable survival of cities and nations, in the amount of £7,000.

RIBA Grant Winning Project Idea
The jury unanimously chose Wironica Zdziarska's proposal,
which seeks to demonstrate the relationships between gender inequality and design,
and to identify best practices for building more inclusive cities.
The Zdziarska Project is assessing past interventions implemented by international,
regional and local organizations in South America to improve women's safety in cities.
The researcher chose five cities from different countries,
each representing different attitudes and responses to this field of research.
The cities are: Medellin, Colombia, Quito, Ecuador, Santiago, Chile,
Montevideo, Uruguay, and Curitiba, Brazil.
Jury members:
Norman Foster
Elena Ochoa
Lady Foster of The Times Bank
Sophie Belsmakers
Professor Ricky Burdett
Professor Alan Jones
Assistant Professor of Sustainable Architecture and Sustainable Housing Design, University of Tampere
The opinions of the jury members on the grant-winning project
Norman Foster: "Weronica's methodology was impressive and beautifully presented the project.
Her decision to explore gender issues in public spaces only in Latin America was a good idea to show a development in her early research
that distinguished her work from that of her advanced colleagues."
Alan Jones saw the proposal as being well organized and presented,
with an emphasis on exploration and learning from urban environments in South America that improved
inclusion and safety and increased gender equality in the design.
The Commission drew inspiration from its initial research and relevance to the proposal,
and its motivation to investigate and address these problems on an international scale.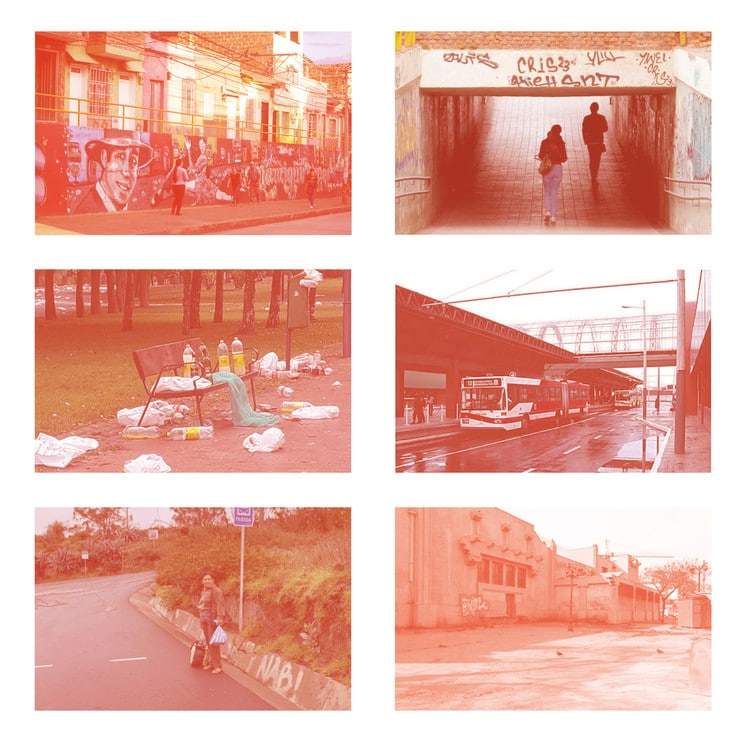 History of the RIBA Scholarship
The RIBA Norman Foster Travel Scholarship was first launched in 2006 and is supported by the Norman Foster Foundation.
Now in its 15th year, it aims to fund international research on a topic related to cities staying in a better place.
Previous RIBA scholars Norman Foster have traveled across the Americas,
Europe, Africa, Southeast Asia, the Middle East, the Far East, and Russia.
This year, the topic was different in response to global travel restrictions,
where students could submit a proposal to research a topic in their home country.
RIBA Norman Foster Travel Scholarship Recipients:
Yulia Sestilikan – London School of Architecture in 2020, UK
Nuravav Ismail – University of Malaya, Malaysia in 2019
Stephen Hutt – University of Greenwich, UK in 2018
Claudie Lauder – University of Lincoln, UK in 2017.
You may like: Create an artificial forest and establish a relationship between the natural and the artificial
Part of the rights to the content are reserved for the site BUSTLER website