The most important conditions for interior design:
What are the most important conditions for interior design?
Whatever your design you want, hiring a professional interior design company is a good option that is able to meet your ambitions
and transform your desires and ideas in the form of a painted painting that matches what you want on the ground, and this option is able to give you the best decor in the end.
Starting from:
Choose your decks.
To the walls, furniture and colors.
All the way to lighting, decorations and wall design.
They are not only walls, but also elegant and good in decoration.
To get the perfect interior design, we have extensive experience in the field of villa design or home design:
1 – Take measurements
The most important thing we take care of is to take your villa measurements
and mark them for proper sizing and transfer them on the villa chart.
This step also includes taking measurements of the different shapes of your furniture pieces to find their perfect placement in your villa décor.
Because this will help you:
Acquisition of the perfect decoration for every corner of the villa.
Showing furniture and collectibles as an essential component of the design basics of villas, inside and out.
Also in matters related to the accessories and furniture of the facade of the villas and the accompanying gardens.
2- Determine where is the best place for natural lighting in your villa
We rely on this step to achieve the climate:
Natural
Environmental
Healthy
Which every human being on the face of the globe deserves to live in,
because taking care of natural lighting outlets anywhere is an important element
that is specified by architects of interior designs for villas.
That is why we define natural light outlets from doors and windows as an essential step for a good planning that will mix natural and artificial lighting.
Here, our valued customer must realize that:
Artificial lighting is a complement to natural lighting and not the other way around.
Therefore, the most beautiful villa plans are the ones that take into account the integration of natural and artificial lighting.
3 – Planning your interior design
Ibrahim Goharji Company takes great care of providing the best design for your villas that takes advantage of all the components
that your villa has from collectibles, furniture and even floors.
Our interior designs executed by the best architects, interior designs for villas, put in your hands the best interior designs that extend to objects, furniture and even floors.
We select these items based on the style that inspires your choice of décor.
4 – Select the colors you want to use
Ibrahim Goharji's team cares about your special taste in all designs, starting from the design direction to your favorite colors.
This includes deciding the colors you want to use in each room and corner of your villa.
5 – Coordination between the selected colors It is great to respect all your wishes and offer you a design to your own taste,
but you realize our dear client that the task of the design engineers is
Achieving your desires and ambitions and coordinating them with the foundations of decoration.
That is why, after selecting your favorite colors,
we are working on subtracting the colors and shades that correspond to them in order to help you imagine yourself in this interior decoration in the future.
It is worth noting that we take into account furniture, curtains, walls,
floors and doors in order to make a blueprint and visualize how colors and tones will look in your space.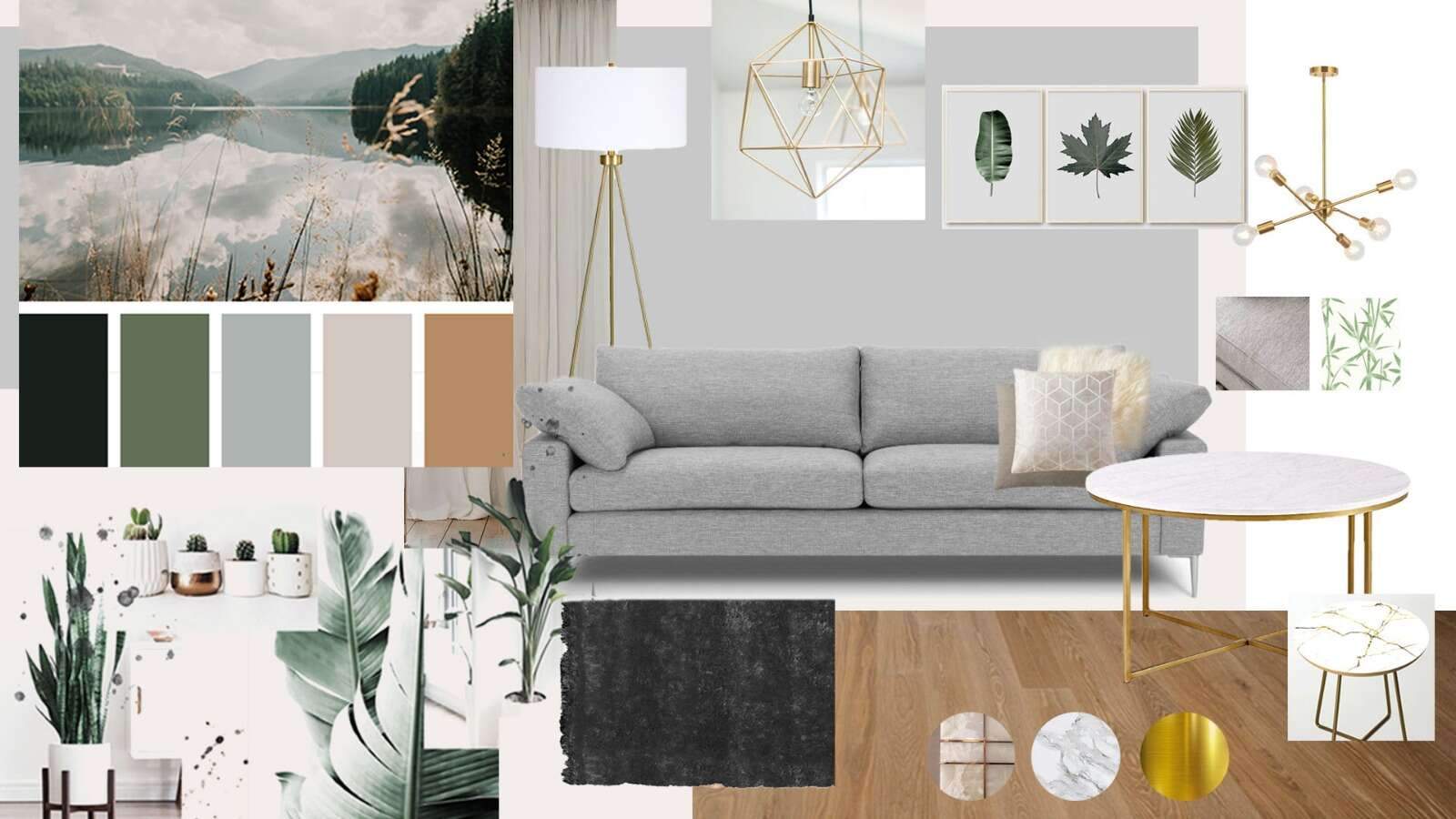 6 – Place your furniture
Once the general décor is created,
and its implementation and completion is approved as indicated in the villa plan,
the design team will place your furniture to complete the interior design,
taking care not to create a mess in the interior of the villas.
First of all we think about color balance.
For example
Placing a picture or rug can add much more vitality to your villa than devoid of these distinctive elements.
Don't forget that curtains are an important visual factor, so coordinate curtains and upholstery with lighting as well as other materials.
Sometimes we even offer the possibility to change your lighting by using curtain tiebacks to create more liveliness and make the curtains an overall part of your décor.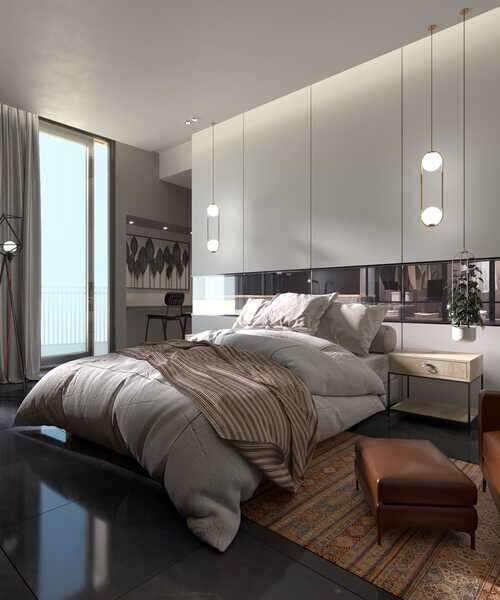 7- Take advantage of unnatural lighting
Lighting plays a very important role in villas.
Especially since the natural light does not last all day, so it is inevitable to give priority to unnatural lighting, as it gives a special atmosphere.
And when designing your lighting:
We try to change the light throughout the rooms to choose the most appropriate lighting that covers the entire area of the place.
Including the ability to add dimming switches that allow you to adjust the lighting to create different ambiances according to your mood.
Read the topic from the source: >>
You may like: Choose the type of construction stages