5 most impressive buildings around the world,
Have you ever seen a building that made you stop and stare in awe?
From masterpieces of modern engineering to ancient masterpieces of art, the world is full of amazing buildings.
And this article will take a closer look at the top 5 most impressive buildings around the world.
From 111 West 57th in New York to the Rose Apartments in Venice, California, these architectural views are sure to amaze you.
Join us as we tour some of the most impressive buildings in the world.
111 West 57 – New York
In the number one location of one of the most impressive buildings in the world, we have 111 West 57th in New York.
The building is an example of a modern architectural wonder and is the city's iconic symbol.
This skyscraper was designed by JDS Development Group and SHoP Architects, a luxury boutique hotel.
and residential developer Michael Stern's JDS Development Group and Property Markets Group.
It is a steel frame building with intricate decorations on the outside, including terracotta and intricate window designs.
Standing at 1,428 feet, 111 West 57 is the tallest residential building in the world.
It is also the thinnest building in Manhattan, at just 75 feet wide.
Aside from its incredibly slender structure, the building is also noteworthy for its many intricate decorations and quadruple-height atrium,
which overlooks the city of Manhattan.
The building consists of 82 residential units, with some units taking up the entire floor,
making the building one of the most desirable and premium residential spaces in the city.
It also has a state-of-the-art fitness center, leisure lounge, and private pool.
And every residence has access to full-service amenities, like weekly housekeeping, a pet spa, and 24-hour concierge services.
111 West 57th is a testament to the ingenuity of modern architecture and structural engineering and is a true sight to behold.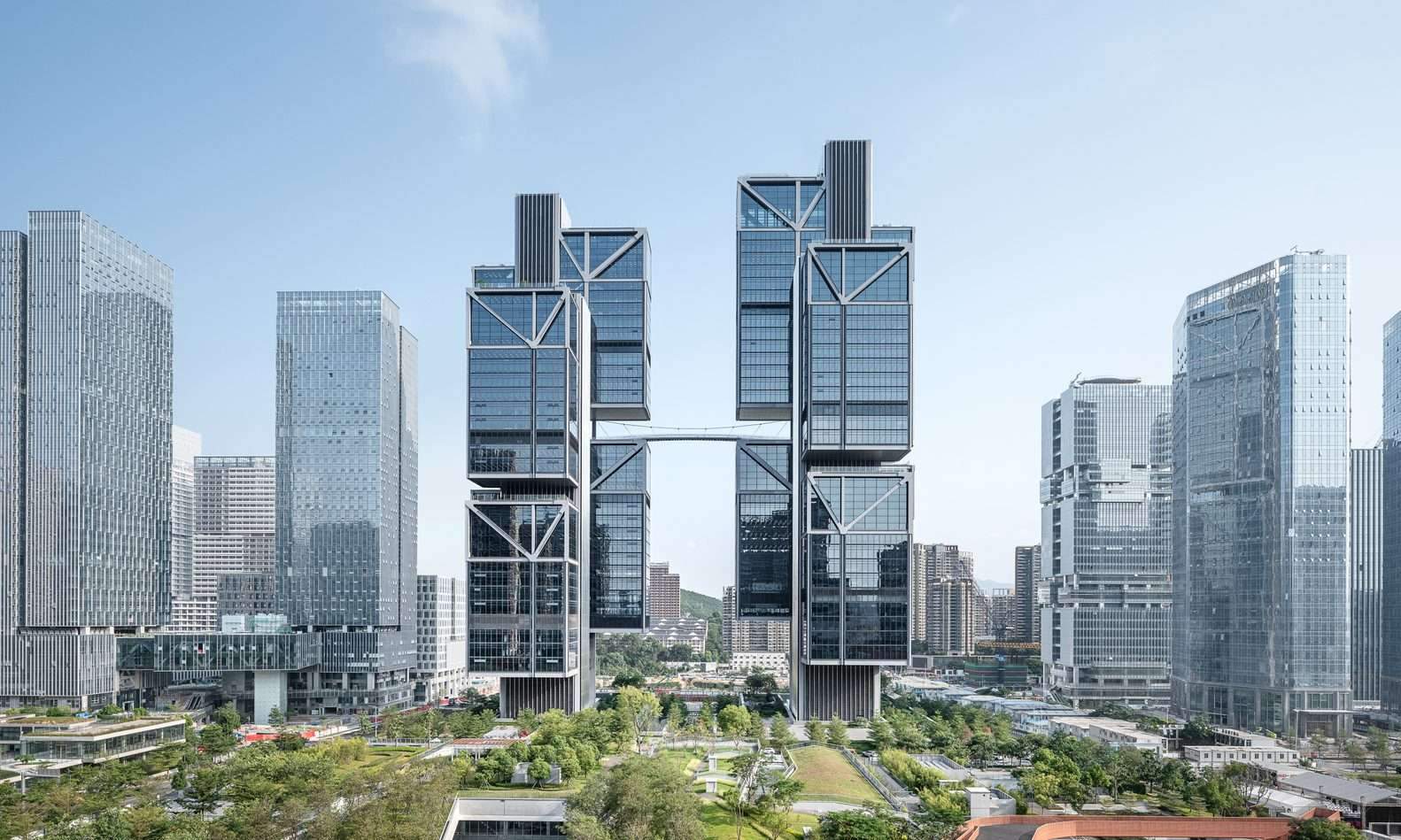 DJI Sky City Shenzhen China
Located in Shenzhen, China, DJI Sky City is an impressive architectural feat that stands out among its peers.
The building was built in 2018 by Chinese drone manufacturer DJI.
It is 828 feet high and consists of four curved towers connected by sky bridges.
Designed by global architecture firm Gensler, it is made of glass and steel.
The building structure follows a unique concept that combines sustainability and technology by utilizing the latest green building technologies.
The building is also largely powered by solar energy and uses rainwater harvesting systems to conserve water.
It is also aided by the surrounding nature to help cool the interior and create a naturally soundproof environment.
The building's interior design is inspired by nature, featuring wide open spaces and city skyline views.
Its glass façade allows natural light to fill the lobby, corridors and other building areas.
DJI Sky City also offers a unique visual spectacle at night, with its vibrantly lit towers.
The building is designed to serve as a center for research and development in the field of drones,
robotics, artificial intelligence and other innovative technologies and concepts.
It houses several labs and open spaces for research, including a "Robotics Valley" for developing and testing drones,
and a "Robo-hub" for developing software.
DJI Sky City is a testament to the fusion of architecture, technology and sustainability and represents Shenzhen's commitment to innovation and the future.
It is one of the most impressive buildings in the world and a symbol of the city's commitment to growth and progress.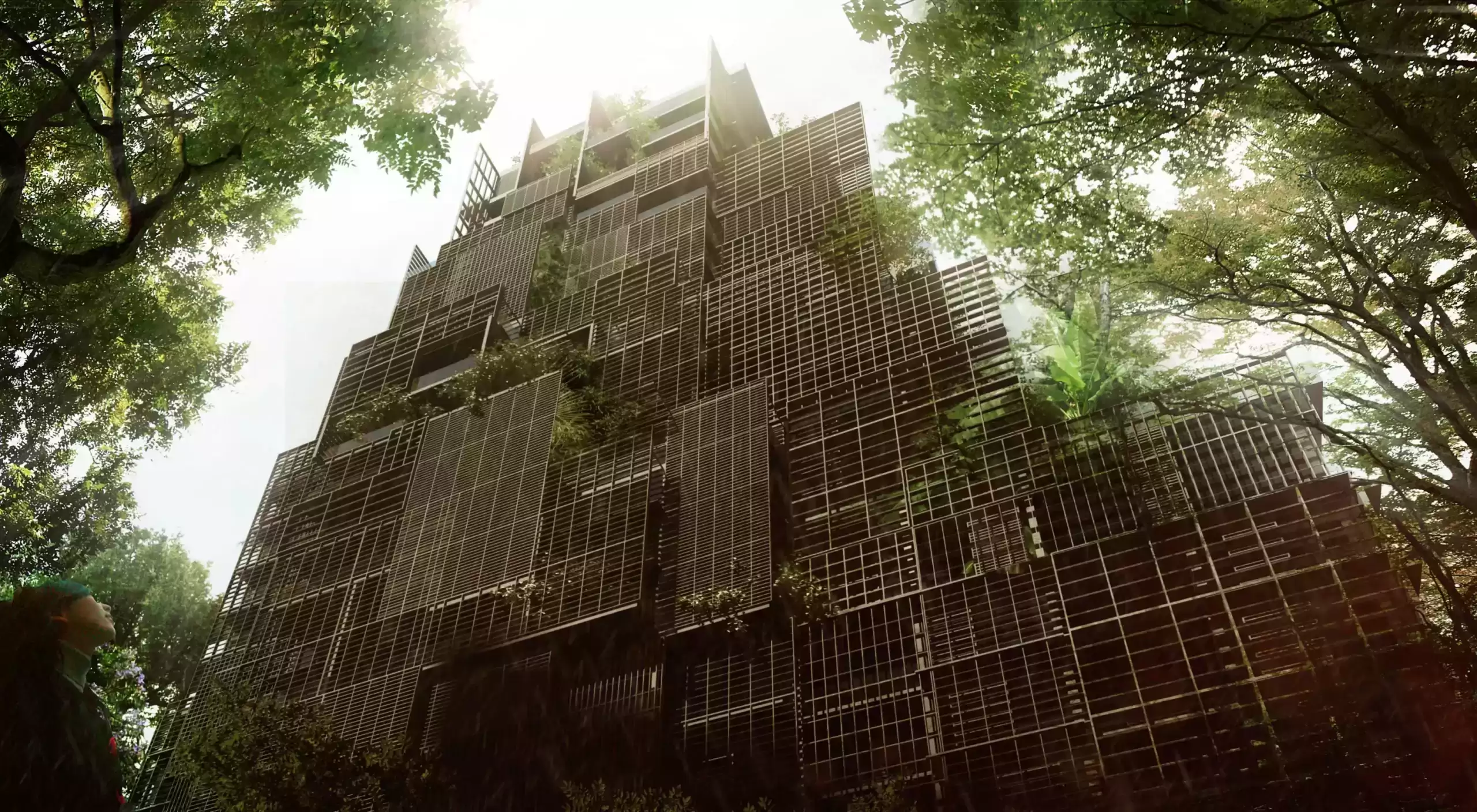 Rosewood Sao Paulo Brazil
It is a luxury hotel located in Sao Paulo, Brazil.
Built in 2016, the hotel was designed by renowned Brazilian architect Rui Ohtake,
showcasing his signature style of modern and minimalist aesthetics.
The defining feature of Rosewood Sao Paulo is its glass façade, which gives the hotel a futuristic look.
The hotel also has many terraces, balconies and skylights, allowing maximum sunlight to enter the building.
Guests of the hotel will be greeted with a contemporary and luxurious design featuring a grand foyer,
high ceilings and elegant wood furnishings.
The hotel consists of 420 rooms, ranging from basic rooms to luxury suites.
Guestrooms also feature modern furnishings with a marble bathroom and floor-to-ceiling windows.
Deluxe suites offer lavish amenities such as a private terrace, flat-screen TV and espresso machine.
Rosewood Sao Paulo is a luxury hotel and is ideal for travelers looking for a stylish and modern hotel.
In addition to its elegant interiors, the hotel is close to some of the city's top attractions.
Rosewood Sao Paulo is a great choice for those looking to experience the best of Sao Paulo,
from the nearby dining and shopping areas to the many nearby parks and museums.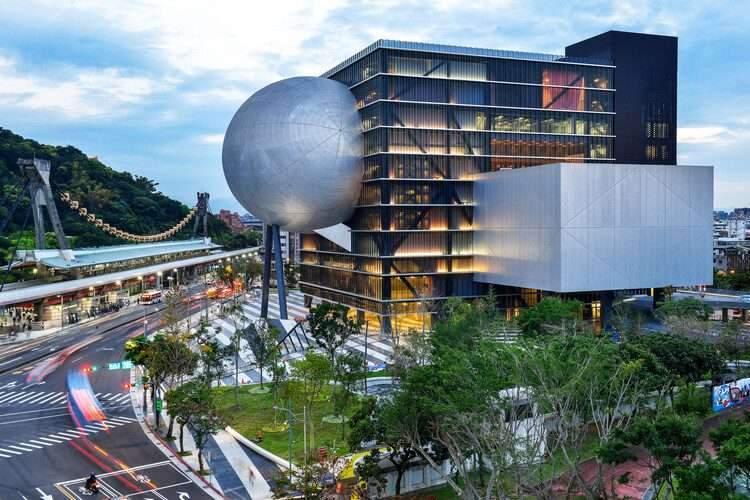 Taipei Performing Arts Center – Taipei Taiwan
The Taipei Performing Arts Center (TPAC) is a stunning feat of architecture and one of the most inspiring pieces of construction to be found in Taiwan.
Opened in late 2018, the complex is impressive and dominates the city's skyline.
Located in the heart of Xinyi District, Taipei's commercial, entertainment, and financial hub,
TPAC is a state-of-the-art performance venue known for its cutting-edge design, state-of-the-art technology, and sustainable practices.
The building is 83 meters (272 ft) high and was designed by Dutch architect Rem Koolhaas in collaboration with his architecture firm OMA.
The building consists of five different performance spaces, each designed to meet the needs of its specific purpose.
Proscenium Theatre, the largest of these venues, has a capacity of 1,010 seats,
and its interior is designed to resemble the interior of an ancient Greek theatre.
The Playhouse is the second largest venue, with a capacity of 800 seats.
It features a black box-style design and has a retractable seating system to allow for flexibility in its use.
TPAC has many features that make it an impressive and sustainable building.
Its exterior is built using a proprietary glass technology that helps reduce energy consumption levels by up to 40%.
The building also uses recycled rainwater, proprietary air filtration systems and solar panels to help reduce environmental impacts.
Additionally, the building was awarded LEED Gold certification by the US Green Building Council in 2020, demonstrating its commitment to sustainability.
TPAC quickly became a beacon of modern architecture in Taiwan and symbolized the country's commitment to cultural development.
Its exquisite design and innovative features make it one of the most impressive buildings in the world and a testament to the strength and resilience of the Taiwanese people.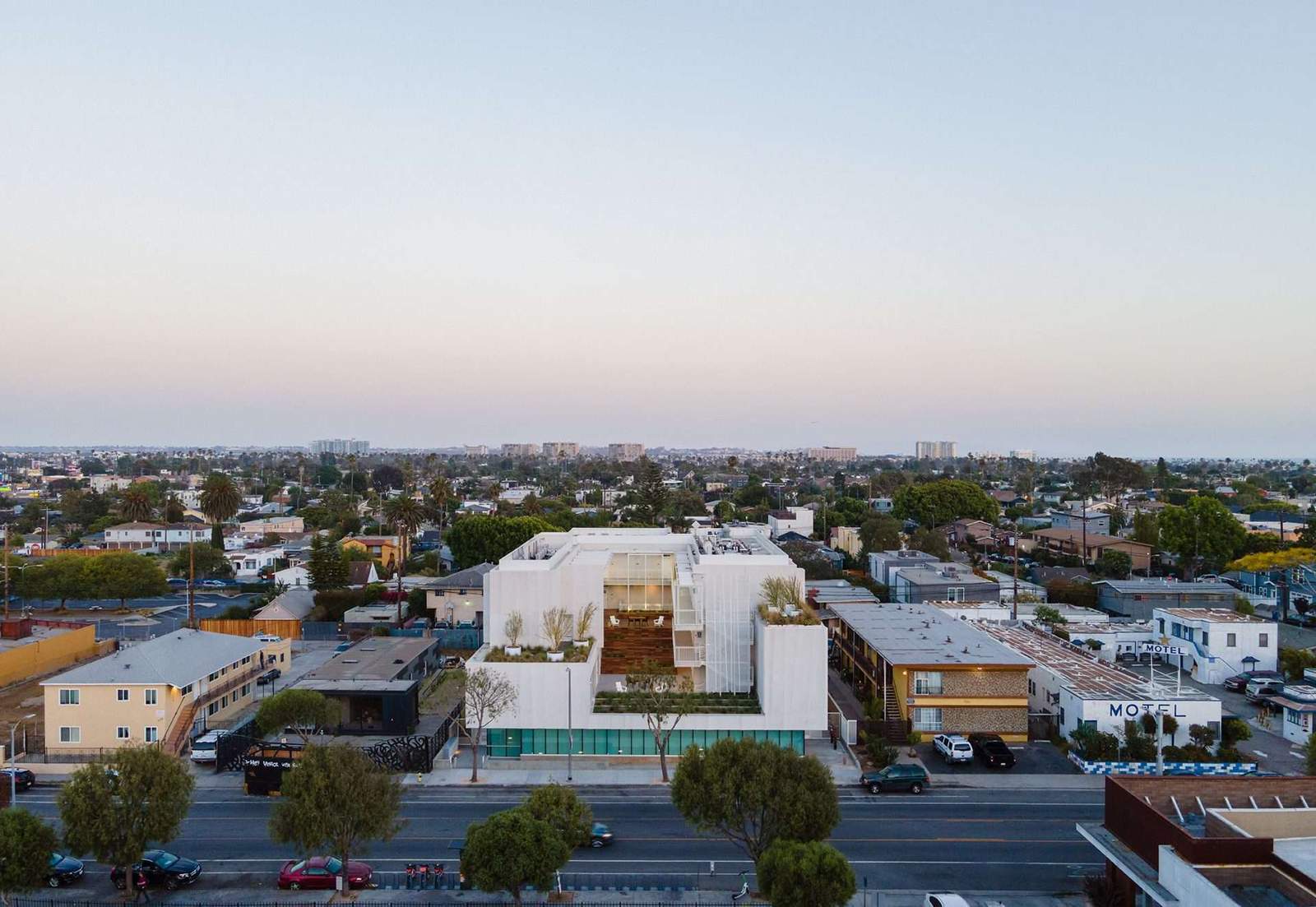 Rose Apartments – Venice, California
The Rose Apartments in Venice, California, are one of the most impressive buildings in the United States.
This impressive complex of low-rise buildings was designed in 1946 by architect and developer Frederick K. Mather.
It consists of a series of interconnected courtyards, gardens and terraces.
The building grounds cover nearly an entire city block and feature a number of stunning architectural features.
The exterior of the building consists of smooth plaster and whitewashed walls with geometric shapes framed by steel windows.
This provides stunning views of the Pacific Ocean and Venice Beach.
The complex features a variety of plants and trees that provide a lush and green backdrop to the buildings.
The Rose Apartments are designed in a traditional 'courtyard' format with an open courtyard,
a series of connected spaces, and pathways that create a wonderful sense of community.
The interiors are decorated in a Mediterranean style, with bright colours,
wooden furniture and terracotta floor tiles that open onto balconies.
The spacious units range from small studios to three-bedroom apartments.
It features amenities like large safes, washers and dryers, and built-in bookshelves.
The Rose Apartments are considered one of the finest examples of mid-century modern urban planning in the United States.
Its elegant design and comfortable living spaces make it a desirable place to live.
This one-of-a-kind piece of architecture will inspire future projects and will remain an impressive presence on the Venetian skyline for years to come.
In conclusion, there is no better way for a building to make an impression than through its design.
From the modern elegance of 111 West 57th to the intricate beauty of the Rose Apartments,
the structures featured in this article are testament to influence and creativity.
What architecture can do.
Whether as a luxury residence or a performance hub, each of these buildings has left a lasting impression
on their respective cities and changed the way we think about urban planning.
It is a reminder of both the power of design and the evolving possibilities of building technology.
For more architectural news
The impact of construction robots on the construction industry