In each topic of the "Architectural Tourist" series, we will take you on a distinctive tour to an exceptional architectural destination in one part of the world. We'll give you an in-depth look at the local architecture and unique designs that characterize these places, highlighting the artistic and cultural details that make each architectural destination unique.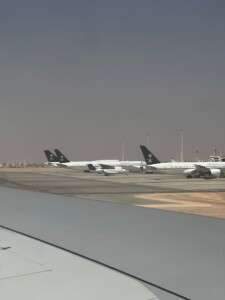 We will share with you exclusive information and wonderful photos of the places we will visit, and we will show you historical and cultural details that will add to your experience as an architectural tourist. You'll also find directions on how to get to these destinations and nearby places you can visit during your trip.
We look forward to joining you on these exciting architectural journeys and providing inspiration to all architecture and design enthusiasts. Please join us on your journey of discovery and enjoy learning about the most prominent architectural landmarks around the world with a unique architectural perspective.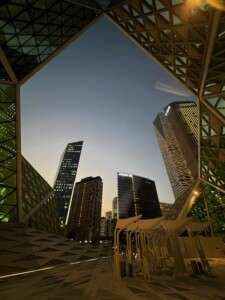 architectural tourist
KAFD
: A journey between creativity and modern architecture
Welcome to the Architectural Tourist series on ArchUp, where we take you on a unique expedition across the world to explore architecture with a fresh, architectural perspective. Our goal is to provide amazing architectural journeys that take you to places that inspire you with creativity and architectural greatness. On our stop today, we visited the magnificent financial center in Riyadh, where architecture meets innovation.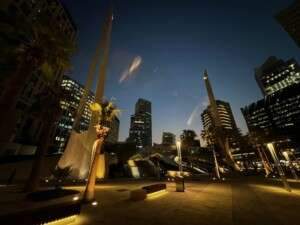 Riyadh's financial center stands as an architectural masterpiece, challenging the skyline with its towering towers and modern designs. The design of Zaha Hadid Station stands out as one of the prominent architectural elements within this complex, expressing the art and creativity of architects in crafting public spaces.
The center includes a number of towers that were built to the highest standards, and together they form a unique urban landmark that expresses the growth and development of the Saudi capital. This project is considered one of the largest projects in the region, and it has gone through multiple stages of development, as it initially faced major challenges that could lead to its failure.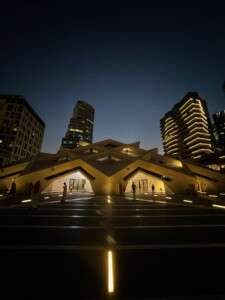 However, under the supervision and guidance of Crown Prince Mohammed bin Salman, the project has witnessed remarkable progress and transformation towards success. Thanks to the strategic vision and effective management, the project overcame obstacles and became a symbol of development and modernity.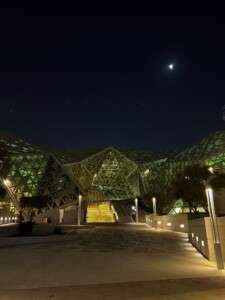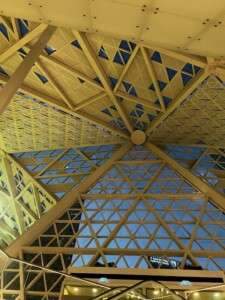 A visit to the Financial Center in Riyadh is not just an opportunity to see the tall towers, but rather an educational trip that provides an in-depth look at how architecture interacts with culture and economics. The Center provides a living example of the human ability to transform challenges into opportunities for growth and creativity.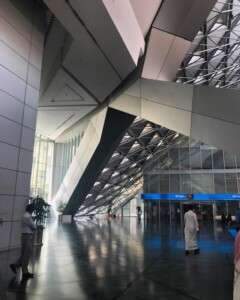 Visit Al Faisaliah Tower: an architectural masterpiece signed by Norman Foster
As part of our exploratory trip in Riyadh, the next destination was Al Faisaliah Tower, which is considered one of the capital's landmarks. The design of this tower by the famous architect Norman Foster provides a glimpse of creativity in modern architecture. The tower's impressive entrance reflects Foster's architectural vision, combining elegance and simplicity and imparting a feeling of luxury and distinction.
The interior design of Al Faisaliah Tower is distinguished by its sophistication and modernity, expressing the Kingdom's ambitions and aspirations for the future. Al Faisaliah Tower is a living example of how architecture embodies tradition and contemporary sophistication.
Explore the Financial Center Station designed by Zaha Hadid
The next stop on our trip was the Financial Centre, one of Zaha Hadid's architectural masterpieces. This station, with its attractive and complete design, presents an example of combining function and aesthetics in architecture. The flowing lines and spacious spaces reflect the distinctive character of Hadid's works, providing a unique experience for visitors and users.