Bedtime Stories that rediscover the world of sleep and dreams
Commissioned by Bolzan, conceived and realized by Finemateria – Bedtime Stories, In Girum Imus Nocte is an intriguing research study starring the bed.
Interested in weaving together intense ideas, emotions, and memories in relationship with materials – Finemateria is a Milan-based design studio founded by Gianluca Sigismondi and Stefano Bassan with the aim of effortlessly narrating stories that leave a message.
Whether it's a product, a research, an exhibition, or a space – "we perceive the form as the materialization of the idea and showcase the strength of the material-experimental process while enhancing the sensory aspect in each project" says Finemateria.
Born from the idea of ​​Pietro Bolzan and with its headquarters near Venice – Bolzan on the other hand is an international brand harmoniously blending artisan knowledge and industrial logic for a culture of sleep and design.
With a passion for high-quality products and detail – "sustainability is one of our core values ​​as it represents our legacy for future generations" says Bolzan.
Tracing the history of the bed, investigating it, and reinventing its function to rediscover the value of sleep and dreams – Finemateria and Bolzan beautifully presented Bedtime Stories, In Girum Imus Nocte.
A bed is a talking body, a spiritual guide leading us to rest – "it's a physical and material space, a magical island and refuge. An exploratory space and a personal platform, an extension of our imagination and body" they share.
This eclectic but one-of-a-kind installation and piece of furniture invites the viewer to explore and search for future psycho-physical well-being.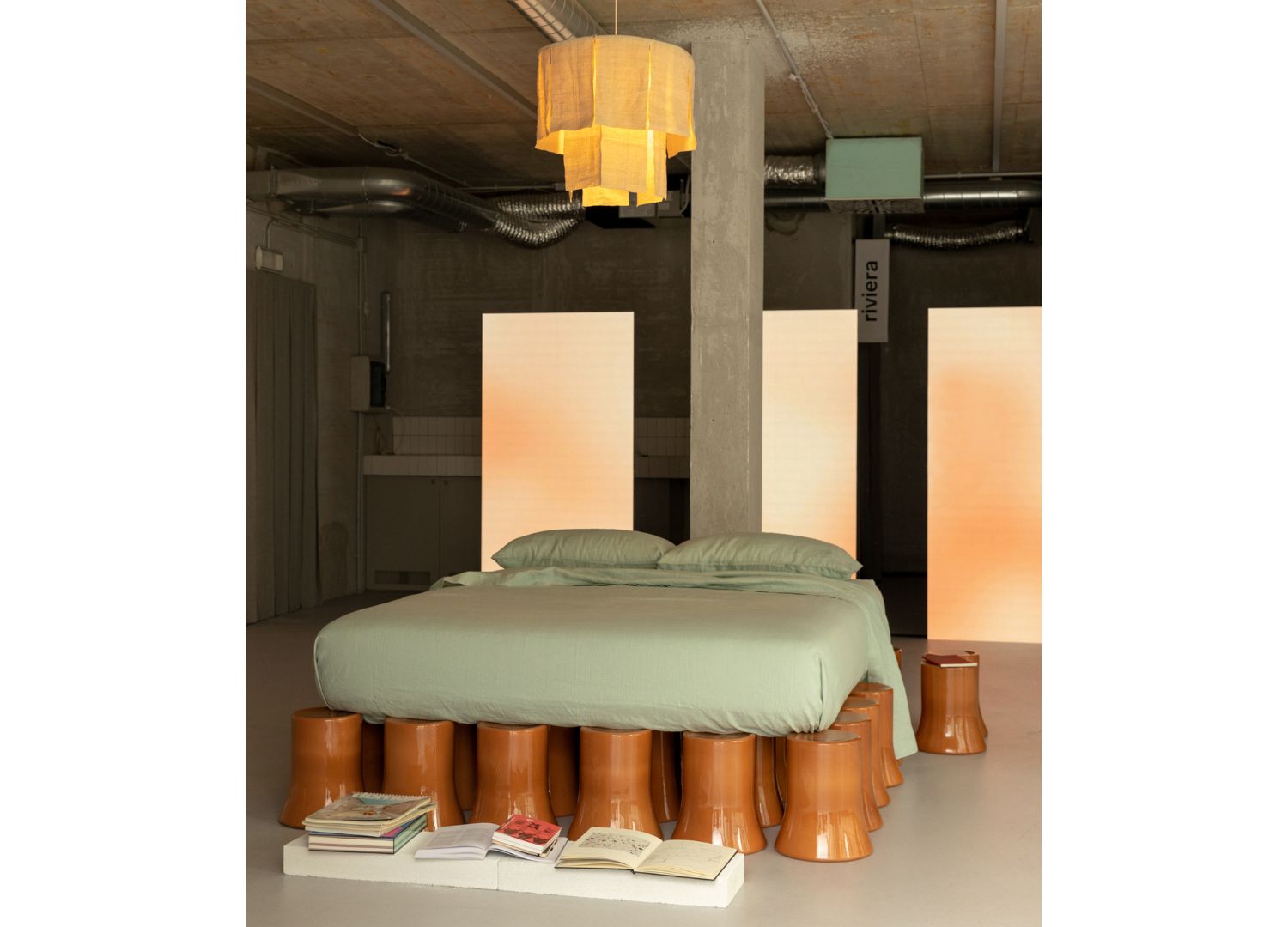 It evokes the typical sensation of wandering in the dark as if in search of information that needs to find a way and a light.
At the center of the exhibition – an innovative concept bed seamlessly brings together a clay frame and a set of hemp sheets, materials with a strong earthly value into dialogue.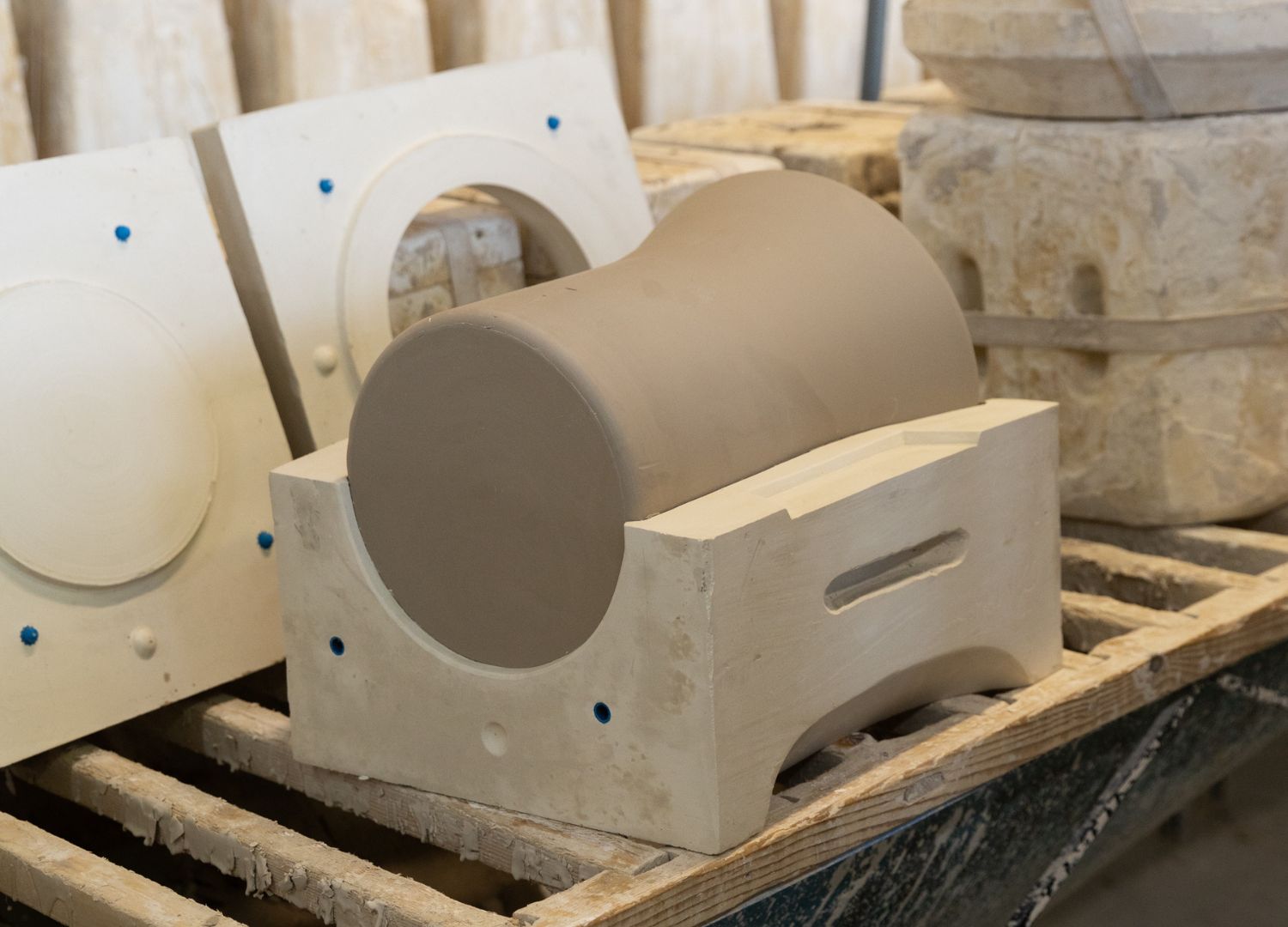 "Clay is the earth that lifts from the ground, the first layer of a system that protects against moisture while not depriving of fruitful contact with the soil. It's thought and concreteness, mind and arms, roots and wings. Above all, it's freedom. 
The natural hemp fabrics through the shade that runs through them encourage and remind us that – after darkness, there is always light" they add.
As opposed to the more abstract mental activity of dreaming – this composition symbolizes our physical connection to the earth.
"This study is the first part of the collaboration between Finemateria and Bolzan, which will continue in the coming months with the development of a new bed.
The bed is a special place and we must never stop making it as personal as possible!" they conclude.
Read more on Archup: